Meghan Markle Stays Fit With Her Favorite Coconut Chai Smoothie — and It's Super Easy
Before Meghan Markle was the Duchess of Sussex, she was Meghan Markle, the actress and lover of all things wellness. And her side gig was running her lifestyle blog, The Tig. These days, everyone is looking for ways to stay healthy while staying home. And Meghan's coconut chai smoothie recipe is one that's super healthy and simple to put together.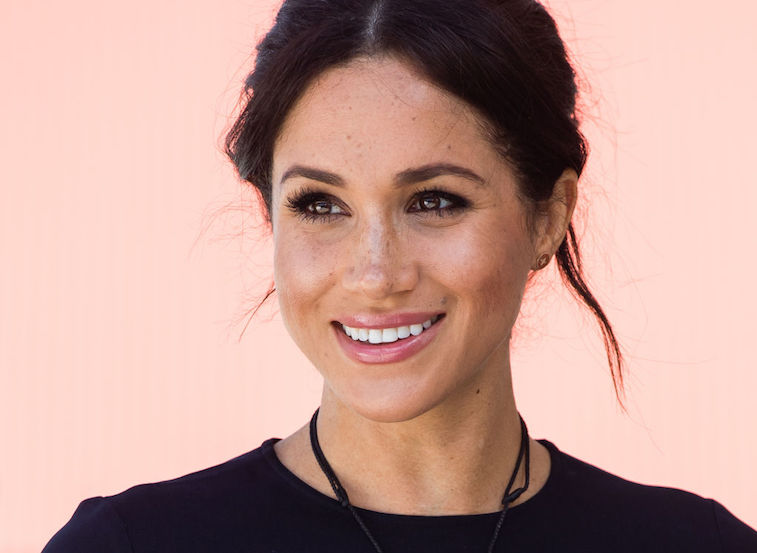 Meghan has always cared a lot about wellness
Prior to Meghan's stint as a royal, she ran a successfullifestyle and wellness blog, which was a direct reflection of her interestsaside from acting. Meghan's mother was a full-time social worker, but on theside, she taught yoga. Meghan learned from a young age what it meant to takecare of oneself, and when she met Prince Harry, her wellness habits rubbed offon him, too.
Meghan reportedly helped harry drop 10 pounds and quit smoking prior to the couple's wedding in May 2019. And there were rumors that she even made her own baby food for Archie.
The duchess uses yoga to relieve stress from her busy life
The duchess has always loved yoga, thanks to her mother. And when she first joined the royal family, there was certainly a lot of stress with adjusting to an entirely new level of fame. Meghan reportedly did yoga to help keep that stress away, and it's something she's been passionate about since she was a child. Meghan has been spotted walking to yoga class (pre-royal) and reportedly even snuck in a class when she was back in New York City last year to support BFF Serena Williams during the U.S. Open.
Meghan's coconut chai smoothie recipe is super easy
Meghan isn't a full vegan, like most people think; she oncerevealed in an interviewwith Michelle Obama for British Vogue that she tries "to eat vegan during theweek and then have a little bit more flexibility with what I dig into on theweekends." But the duchess does still eat meat; she revealed that she askedObama to help her with her British Vogue project "over a casual lunch of chickentacos."
When it comes to Meghan'severyday favorites, though, she loves starting her day with smoothies.Possibly because they're easy to bring on-the-go, and with such a busyschedule, she needs something she can take with her. The duchess' coconut chaismoothie is super healthy — it has quite a few ingredients, but everything iseasy to find, so anyone can make it.
Start with 4 ounces of coconut milk and 8 ounces of almond milk. Add 1 scoop vanilla protein powder, 1/2 teaspoon fresh ginger, 1 teaspoon lucuma powder (available on Amazon), 1/4 teaspoon all spice, 1 teaspoon cinnamon, 1/4 teaspoon cardamom, 1/8 teaspoon ground cloves, 1/4 teaspoon black pepper, a pinch of sea salt, and stevia (or another artificial sweetener) to taste. Simply blend the ingredients at high speed, and it's good to go. The recipe originally came from wellness coach Jennie Miremadi, and Meghan shared it to her website in January 2017.
Source: Read Full Article