Meghan Markle's Mom Just Moved in With the Duchess and Prince Harry
Though Meghan, Duchess of Sussex's relationships with her father, Thomas Markle, Sr., and her half-siblings have been strained for some time, her relationship with her mother is very different. Though the duchess' father was involved in her life, she was raised by her mother, Doria Ragland in Los Angeles.
Ragland was Meghan's sole family member at her 2018 wedding to Prince Harry and the mother/daughter has always shared a strong bond. On her now-defunct website, The Tig, the duchess revealed some of the things she admires most about her mom, as well as the lovely nickname, Flower, that her mother gave to her.
Amid Megxit, and the Sussexes' relocation to LA, Meghan was reportedly anxious to see her mom. However, due to the coronavirus (COVID-19) pandemic, their reunion was delayed. Now it looks like Ragland has officially moved in with her daughter, son-in-law, and grandson.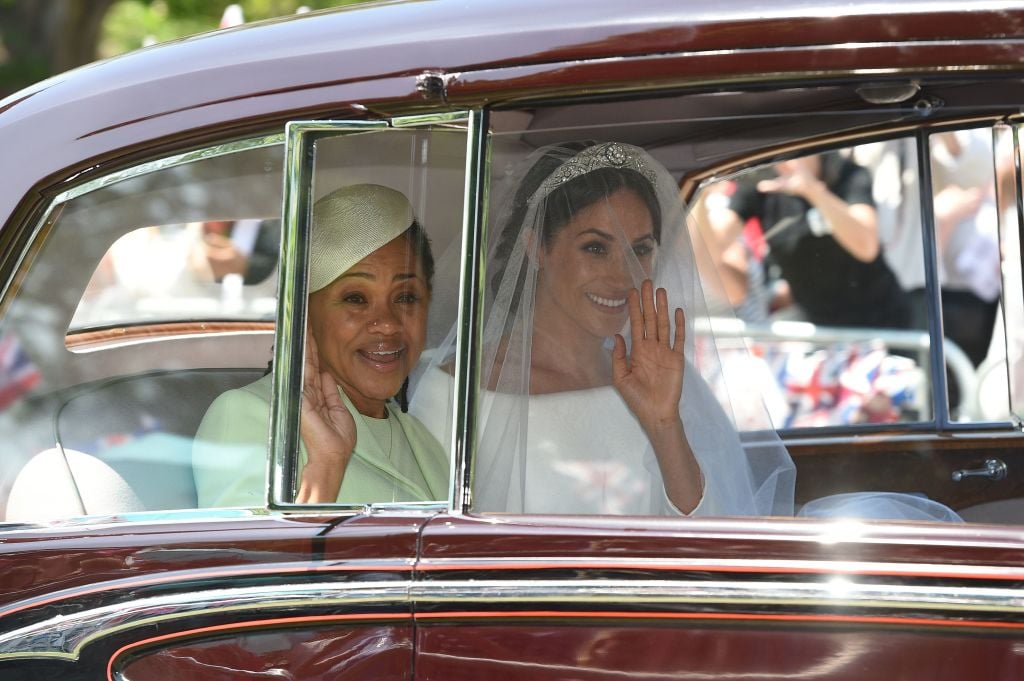 This is what Meghan Markle's mom, Doria Ragland, thinks about Megxit
Though most of the world, including the British royal family, was blindsided by Megxit, we're certain that the duchess confided in her mother about her future plans for her family.
One of the things the royal family, and Prince Harry, in particular, admire about Ragland is her discretion. She has never spoken to the public about her daughter or the royal family. However, she reportedly supports and admires Meghan and Prince Harry for their decision.
"Doria says, 'Meghan is strong and will always be okay,'" an insider told People. Apparently, she is also beyond thrilled about being a grandmother. "She says her grandson is the cutest," the source added.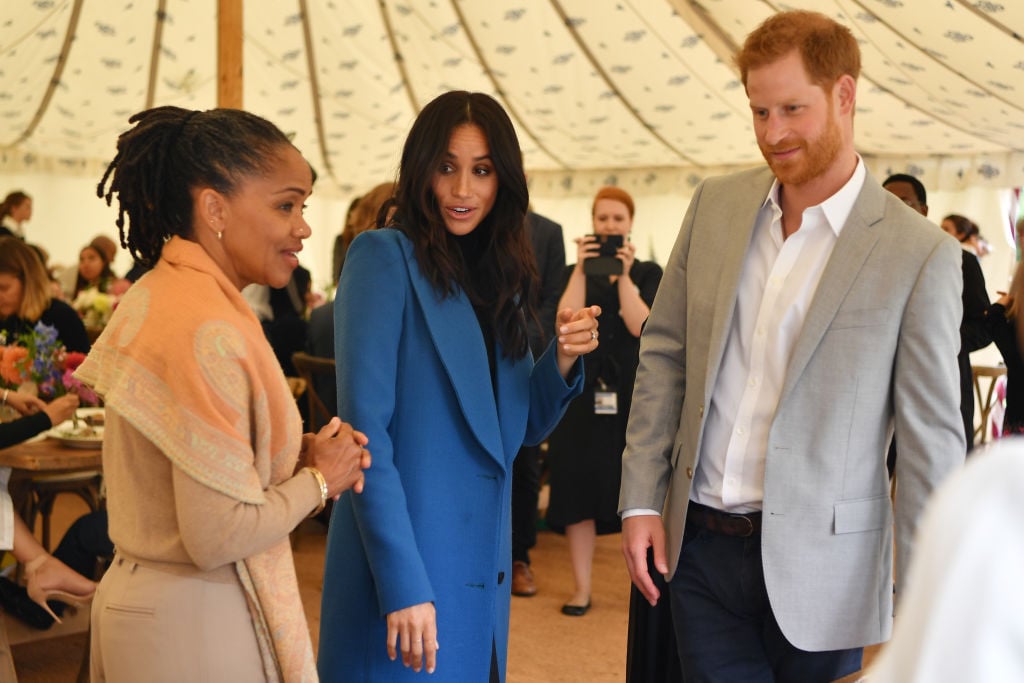 RELATED: Meghan Markle's Mom Rushed to Canada to Be With Her After Megxit
Doria Ragland is very hands-on with Archie
Following the announcement of their resignation as senior working royals, Meghan rushed back to Canada where the Sussexes had been vacationing. Prince Harry remained in England to tie up loose ends. The couple left their son, Archie, in Canada while they were in the U.K. It has been reported that Ragland met her daughter on Vancouver Island.
 "Meghan had friends and her mom around while Harry remained in England," an insider told People. "She definitely gets a lot of her strength from her mother."
In fact, in February 2020 when the couple flew to Miami for a speaking engagement, it is likely that they left Archie with Ragland. "Doria will no doubt appreciate time with baby Archie and the couple may have left him in her care while they attended to business in the US. Stanford is a one hour and 20 minutes from Los Angeles and about four hours from Vancouver Island where the couple are staying in Canada," a source told Express at the time. "They may have left little Archie with Doria in LA before flying to Miami, then returned to LA before heading up to Stanford."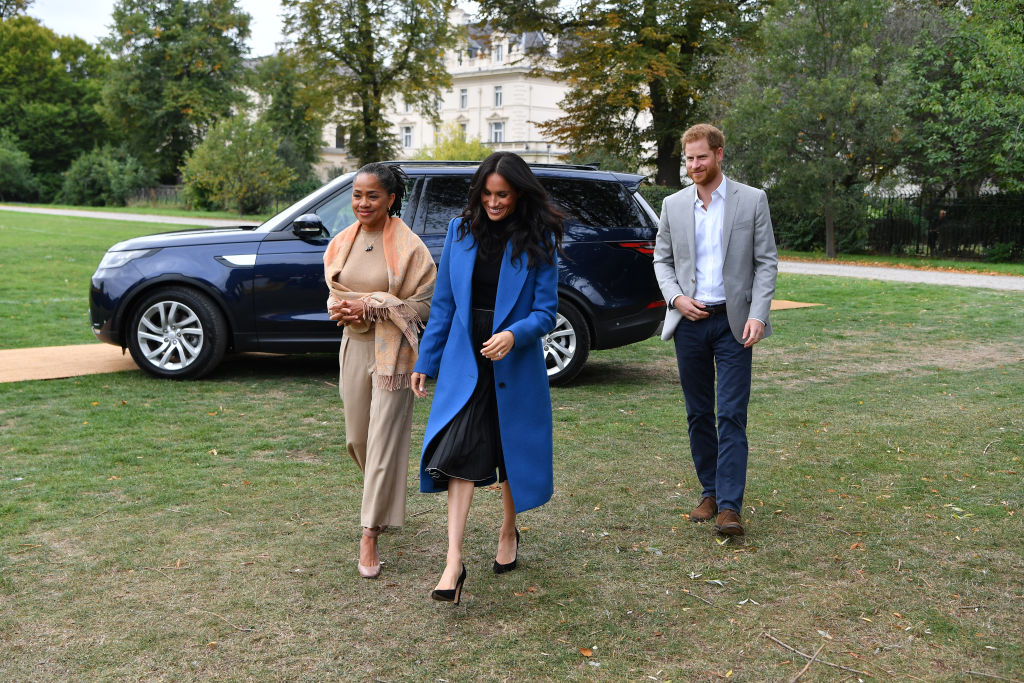 Meghan Markle's mom just moved in with her and Prince Harry
Prince Harry and Meghan have been living at Tyler Perry's $18 million Beverly Hills home until they find a permanent LA residence. As California-Stay-At-Home orders have lifted, it appears that Ragland has moved in with them.
"Doria has her own quarters and whilst a few of Harry's chums have been ribbing him about living with his mother-in-law, he has a brilliant relationship with her," a source told The Sun.
Though the pair are no longer working royals they are still focused on several causes include COVID-19 relief, Black Lives Matter, and their new charity Archewell. Having Ragland on hand to support them and help with Archie seems like an ideal situation.
Source: Read Full Article