Michigan 6-year-old uses dad's Grubhub to order $1,000 in food, tips 25% per order
video
6-year-old Michigan boy runs up $1,000 Grubhub dinner bill with dad's phone
A 6-year-old boy with a big appetite from Michigan placed a $1,000 order on Grubhub, shocking his parents once food started to be delivered. 
A six-year-old boy from Michigan is in hot water after he ordered a smorgasbord of his favorite foods, totaled at $1,000, from his father's Grubhub account just before bedtime. 
Six-year-old Mason Stonehouse was playing on his dad's phone before bedtime and spent about $1,000 on Grubhub orders and added a generous 25% tip to each order. 
This October 2022 photo provided by Kristin Stonehouse shows her son, Mason Stonehouse, 6, in Chesterfield, Michigan. (Kristin Stonehouse via AP)

The food started coming to the Chesterfield Township family's home near Detroit around 9 pm- and the parade of pizzas, chili cheese fries, and chicken pita wraps continued into the night. 

It started with some shrimp from Happy's as an appetizer, a few chicken sandwiches from Shawarma Yes, and for dessert, ice cream from Leo's which just happened to be dad's favorite. Mason also ordered a slew of other delicacies including jumbo shrimp, salads, shawarma, sandwiches, and other foods.

PAGERDUTY CEO APOLOGIZES FOR QUOTING MARTIN LUTHER KING JR. IN LAYOFF EMAIL TO STAFF

The Stonehouse family's Ring camera footage caught delivery after delivery coming to the door. 

"I'm picking up more food, and it happens again and again," Keith told Fox 2. "Cars are coming in the driveway, while cars are leaving the driveway."

Mason's dad, Keith, was bewildered-until he figured out what happened.

"I looked at my phone, and it said 'Chase fraud alert: $439 for pizzas." Keith said.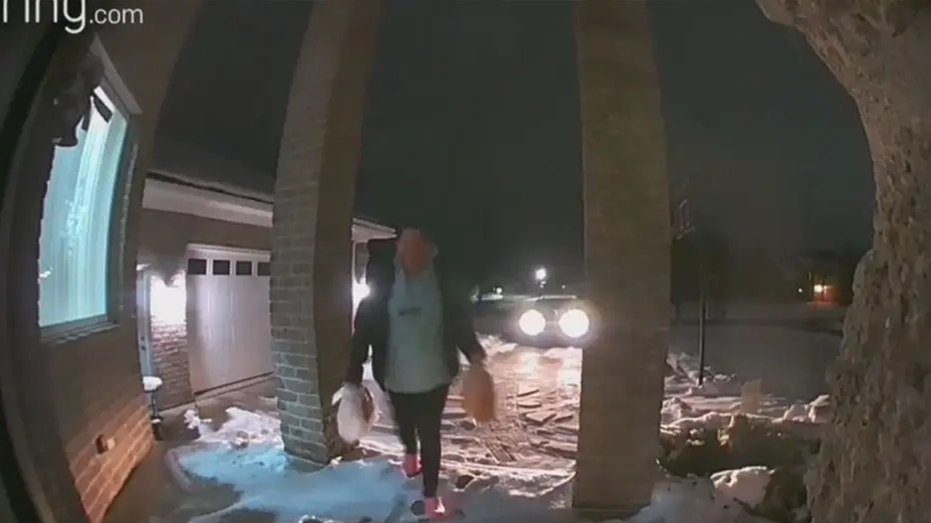 Keith Stonehouse said the food piled up quickly at his Detroit-area home Saturday night after he let his son, Mason, use his cellphone to play a game before bed.  (Fox 2 Detroit / Fox News)

His father tried calling the restaurants to stop the orders once he figured out what had happened, but they told him to contact Grubhub.

Mom, Kristin, told the Associated Press that Mason is extremely intelligent and has been reading since he was 2 1/2 years old.

WATCHDOG FINDS UP TO $45B SPENT ON FAKE COVID UNEMPLOYMENT CLAIMS: 'SUBSTANTIAL LEVELS OF FRAUD'

"He's very smart," she said. "He's not your average 6-year-old."

She said her husband had just used the Grubhub app on his phone to order dinner before she left and probably just left the app open. She said her son took the phone, hid in the basement and proceeded to order his feast.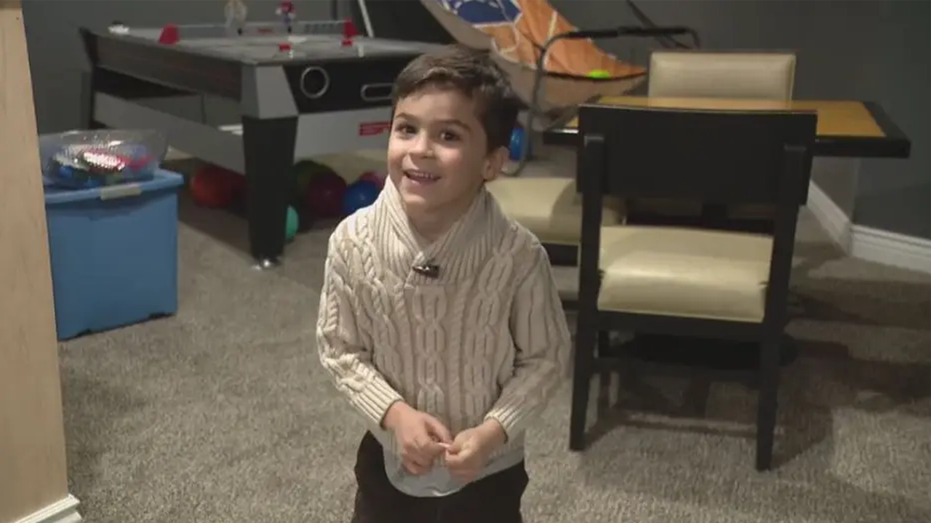 Mason Stonehouse ordered a virtual smorgasbord of food from several restaurants last weekend, leading to a string of unexpected deliveries. (Fox 2 Detroit / Fox News)

She said she and her husband had a talk with Mason the next day and told and told him what he did was akin to stealing.

"I don't think he grasped that concept at first," she said.

To drive the point home, she and her husband opened up Mason's piggy bank and pocketed the $115 he had gotten for his birthday in November, telling him the money would go to replenish their accounts. 

"Then he found a penny on the floor and said he could start all over again," she said.

Following the ordeal, Grubhub reached out to the Stonehouse family and offered them a $1,000 gift card.  

GET FOX BUSINESS ON THE GO BY CLICKING HERE

Grubhub did not immediately respond Fox News Digital's request for comment. 

The Associated Press contributed to this report.

Source: Read Full Article