See the Most Incredible Before and After Botched Transformations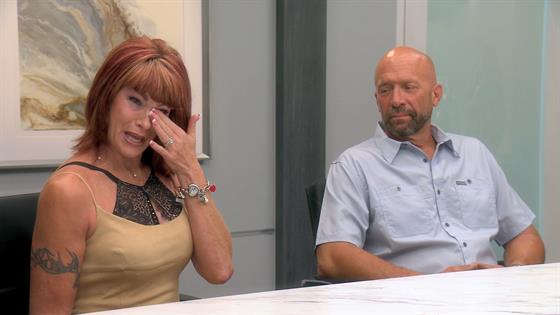 Last night's three-boobed patient was certainly a first for the Botched doctors.
As was documented on the all-new episode, new patient Sandra turned to doctors Terry Dubrow and Paul Nassif for help regarding her three boobs. Per Sandra, she became the "three boobed lady" after a series of disastrous breast surgeries.
Upon examining Sandra's unique case, Dr. Dubrow revealed that she had "the most dramatic example of malposition" that he had ever seen. Thus, he had quite a complicated procedure on his hands.
"Sandra just had a very difficult surgery, it's going to require a lot of recovery and maybe a little bit of luck," the doctor reflected. "But I can tell you that, if this works, she should be extraordinarily happy. Because, I've never seen a malposition this bad, nor do I ever want to see it again."
Thankfully, Dr. Dubrow and his team were able to transform the self-proclaimed "circus freak" into a "sexy and secure" lady.
For a closer look at Sandra's transformation, as well as other Botched before and after photos, be sure to scroll through the images below.
Now, the moment you've been waiting for, the most shocking transformations of Botched: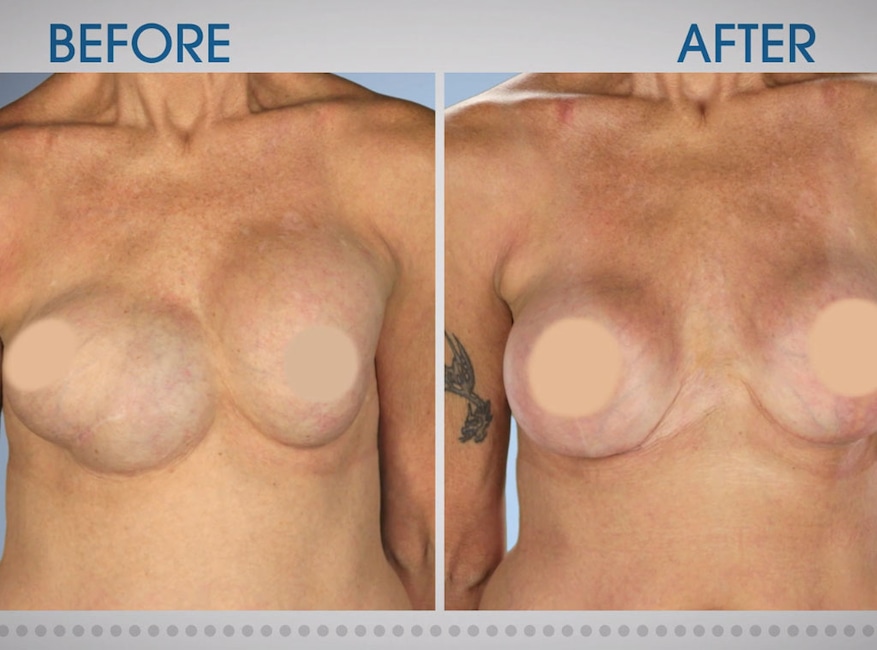 E!
Three Boobed Lady
After a series of disastrous breast surgeries, Sandra was left with terrible malposition, which made her look like she had three boobs. After hearing Sandra's case, Dr. Dubrow agreed to take on her complicated chest. Unsurprisingly, the Botched doc was able to right this medical wrong and gave her "two mounds that are symmetrical."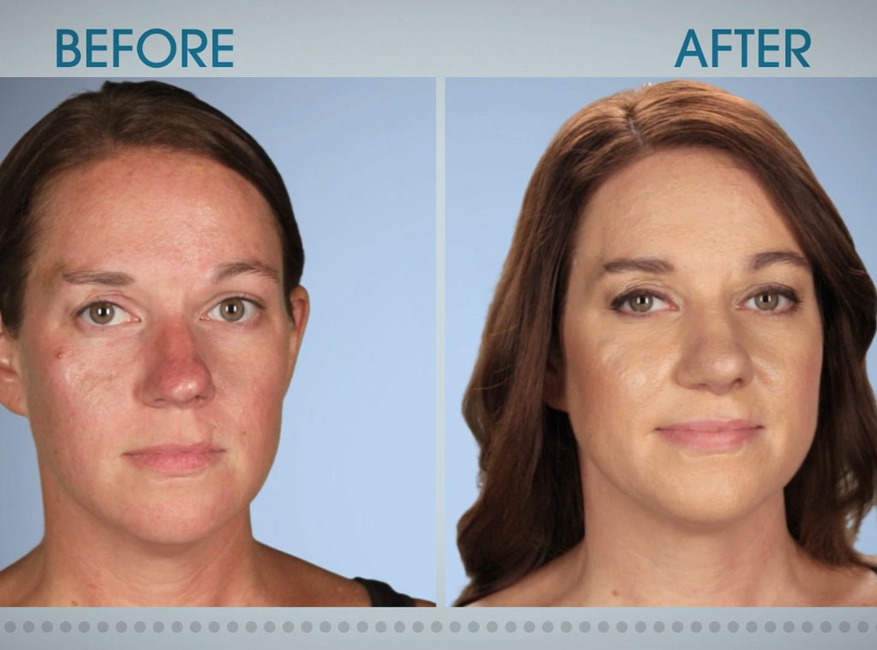 E!
Car Wrecked Nose
A terrible car accident left Jennifer with a nose deformity and one working nostril. Thus, she needed Dr. Nassif's expertise to fix her car wrecked nose. Through surgery and the help of leeches, Dr. Nassif was able to give Jennifer a normal, functioning nose.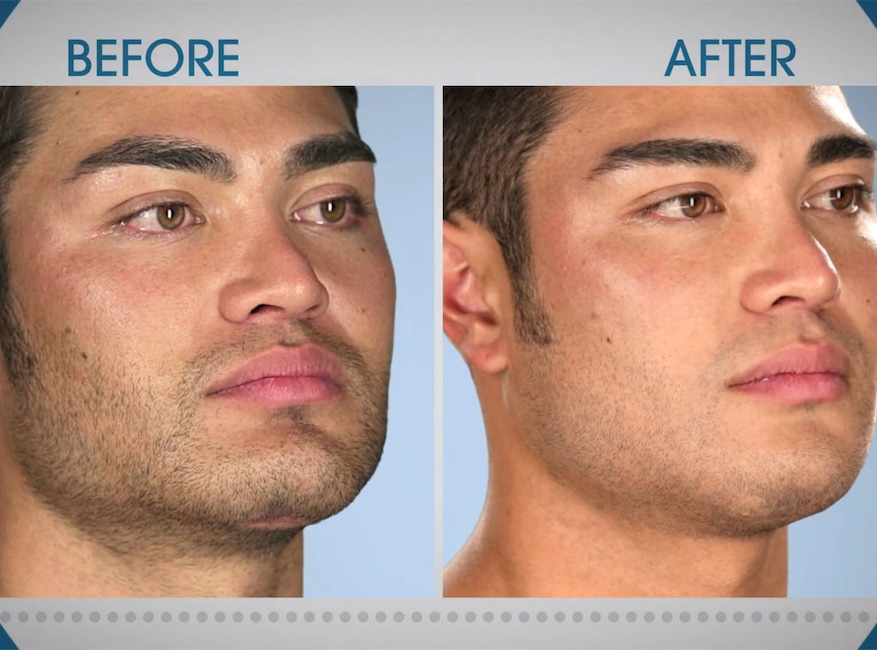 E!
Not-So-Chiseled Chin Implant
Will underwent a series of plastic surgeries after moving to South Florida and becoming extremely insecure. One of these procedures involved both jaw and chin implants—the latter of which took on a weird shape that Will described as "comical." The Botched docs were ultimately able to remove the implant; however, when Will returned for a follow-up visit, he admitted that he was still struggling with his appearance.
Dr. Nassif discussed the possibility of Will having body dysmorphic disorder and recommended he start attending therapy. Fortunately, Will agreed to do so.
Article continues below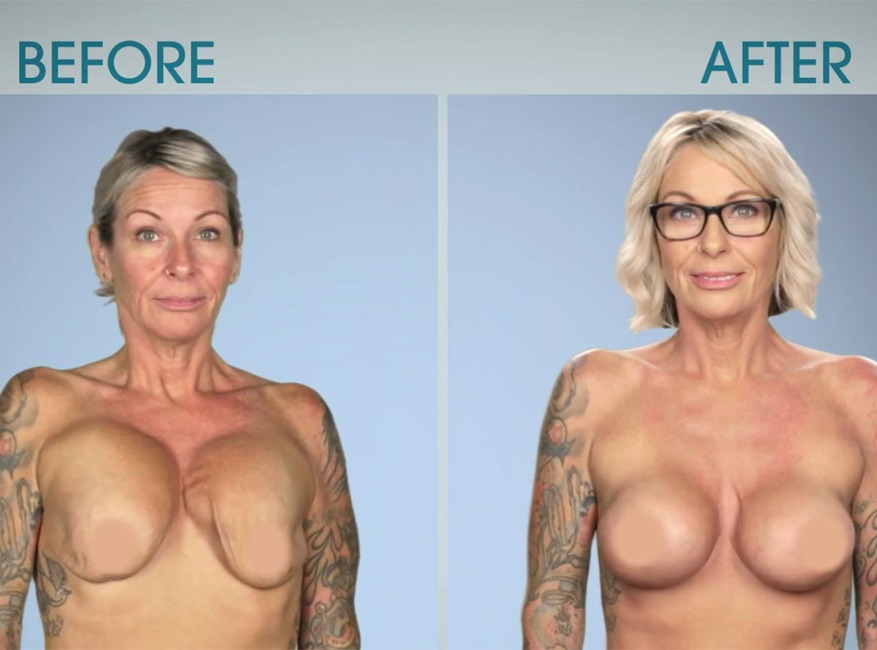 E!
Fixed Failure
Heather experienced complications after undergoing breast augmentation surgery, but the doctor who performed the procedure apparently did nothing to help afterward. As a result, Heather's left breast remained swollen and abnormal-looking, eventually getting worse as the skin began to sag. Cue Dr. Dubrow! Heather described him as "the boob guru," and thanks to his surgical skills, she said she now feels "unstoppable."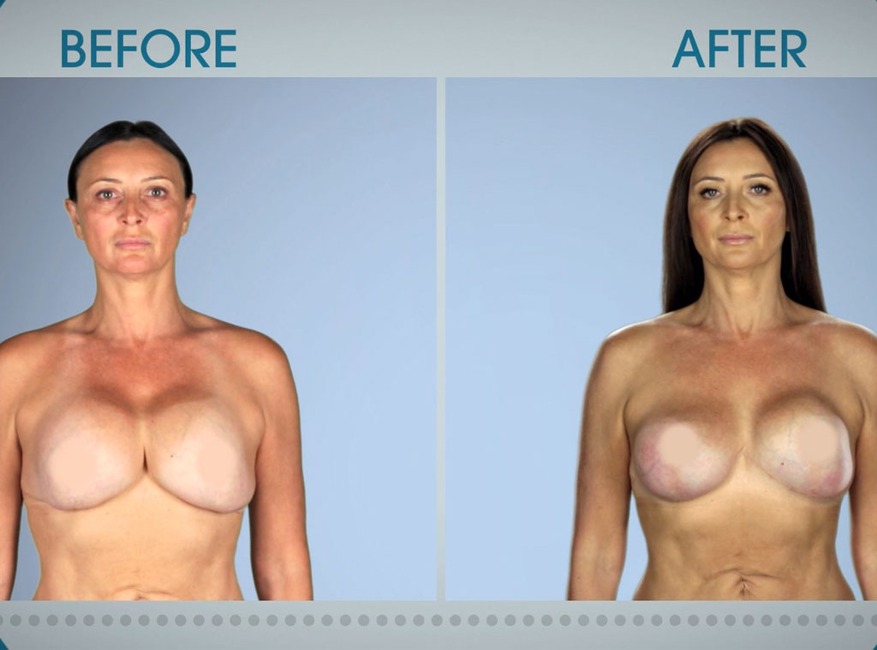 E!
Uniboob Reality
Real World alum Flora found herself with a bad case of Symmastia after several bad breast surgeries. Understandably, Flora couldn't stand having a uniboob and turned to the Botched doctors for help. During surgery, Dr. Dubrow discovered that Flora's previous surgeon had used hernia mesh, which likely caused the Symmastia.
"Before my surgery, I had a uniboob situation that was not sexy at all," Flora concluded. "But now, thanks to Dr. Dubrow, I have two separate breasts."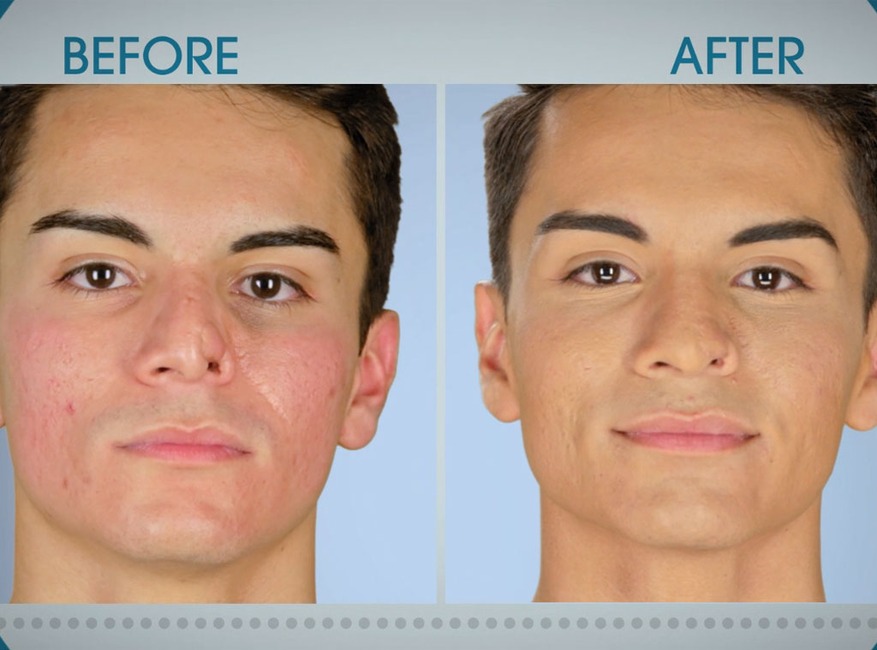 E!
Dog Bite Disaster
After being bitten by a dog at the age of four, Marcelo became the victim of constant bullying. As he grew up, the new patient still felt self-conscious about his scarring and hoped Dr. Nassif could help him. Although the plastic surgeon couldn't promise a perfect restoration, he said he'd do his best.
"Before the surgery, a dog bite had left me with scarring on my cheek and nose and a bulky asymmetrical nose," Marcelo described post-surgery. "Dr. Nassif even said that there's not gonna be a huge improvement on my nose. But now, seeing the result, I'm just so completely blown away by what he has done."
Article continues below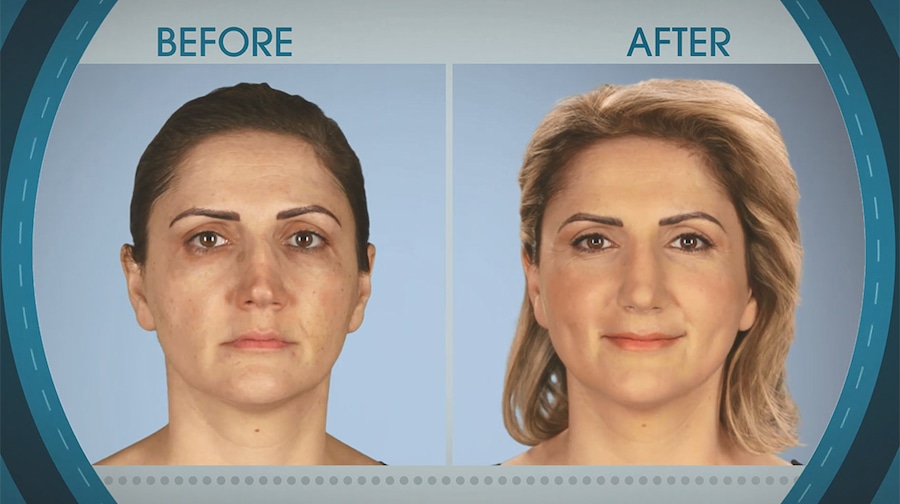 E!
Butt-On-Her-Face
As a kid, Rose was bullied over her nose's shape, which the Arizona resident attempted to fix with two rhinoplasty procedures that ultimately worsened its condition. "My nose looks like I have a butt sticking out of it," she told Botched cameras. Thanks to Dr. Nassif's work, Rose's third surgery gave her the nose she'd been "chasing" all her life.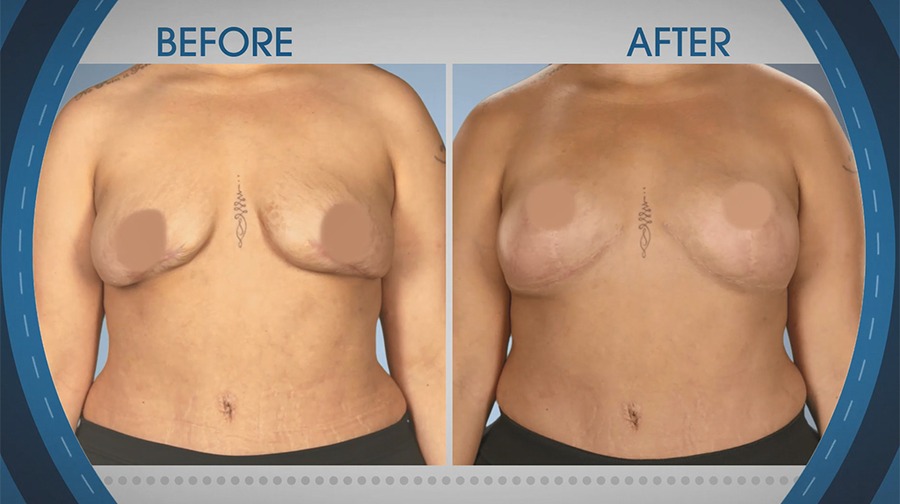 E!
Ejecting Implants
After undergoing a second augmentation surgery to reduce the size of her chest, Judy contracted "two antibiotic resistant bacterias" and the implants literally "fell out" of her breasts. Fortunately, Dr. Dubrow was able to repair the resulting damage without using any foreign materials "because, if you don't have breasts implants, you can't have a breast implant complication."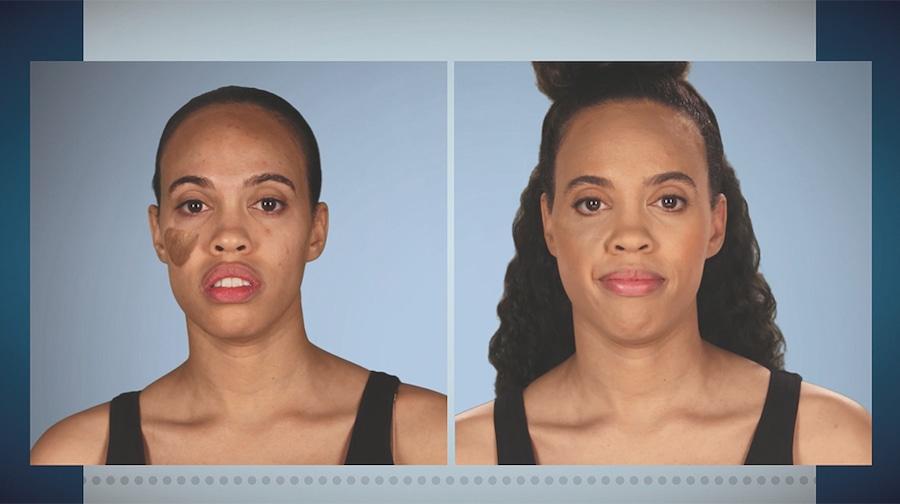 E!
Genital Hair Where?
Twenty years ago, Crystal's plastic surgeon performed a skin graft on her right cheek using "groin tissue," and it quickly sprouted "genital hair." After consulting the Botched duo, Crystal underwent two separate surgeries and a procedure involving a "tissue expander" to remove the patch of skin.
Article continues below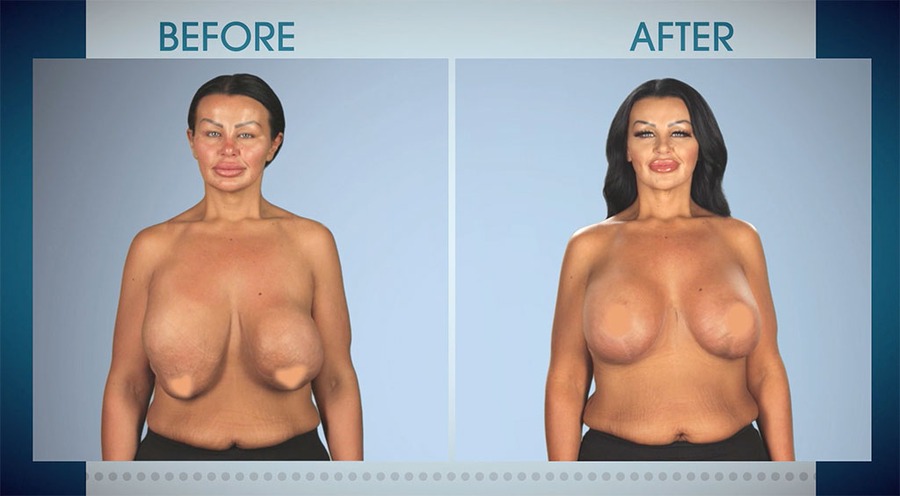 E!
"Flying Squirrel" Boobs
After she was turned away last year, return patient Krystina hoped Dr. Dubrow would finally be able to fix her botched breast implants. And though he feared losing her nipple in the process, Dubrow was ultimately able to give her the results she wanted.
E!
Rudolph Nose
Upon learning the truth about Santa Claus, Sara's 8-year-old son head-butted his mom straight into surgical mayhem. Using harvested rib and scalp fascia and a diced cartilage graft, Nassif was able to repair her "L-shaped" nose, whose initially poor circulation caused it to flush purple and red depending on the temperature.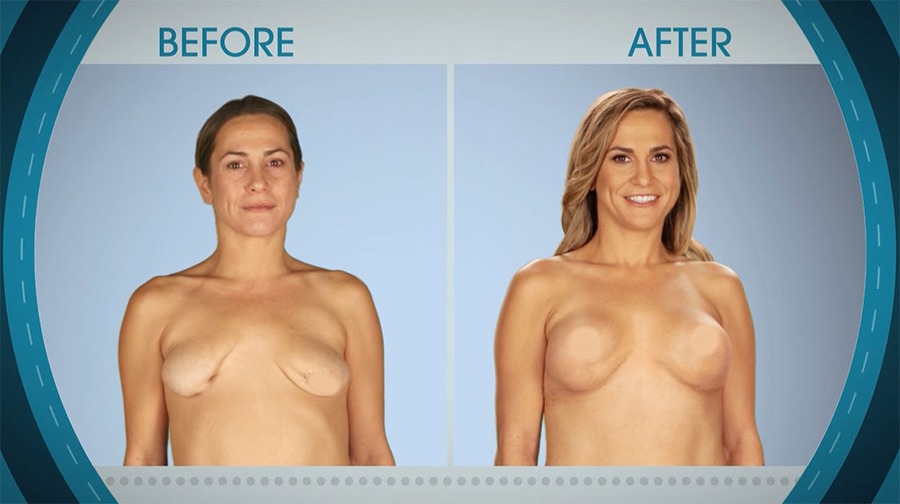 E!
"Shredded Meat" Breasts
When her 12-year-old breast implants popped, Melissa's horrifying replacement surgery that led to serious post-op complications. But thanks to surgical intervention from Dr. Dubrow, Melissa left Botched with a revamped physique and heightened self-esteem too.
Article continues below
E!
Ski-Lift Nose
At the age of 19, Norina snuck off to get a secret nose job several months before her wedding. However, the sketchy surgeon left a "mortified" Norina with a crooked, scarred nose. During the corrective surgery, Dr. Nassif straightened her deviated septum and used composite graphs from her ears to lower her nostrils and give her nose a more normal appearance.
E!
Double-Stacked Breasts
Brittany had four—yes, four!—breast implants, two on each side, which ended up causing her headaches and neck pain in addition to noticeable misshapenness and general discomfort. Dr. Dubrow was able to remove all four of Brittany's previous implants and replace them with one set of brand new ones in addition to a little bit of a breast lift.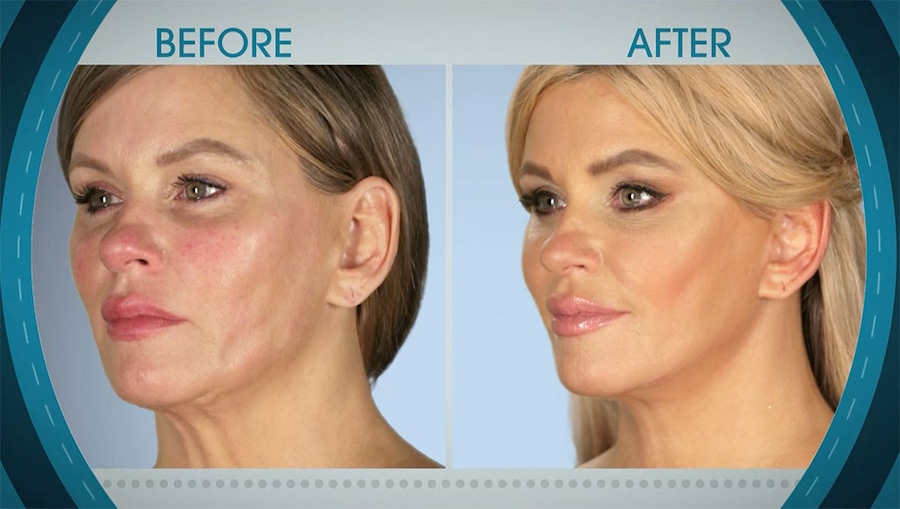 E!
Her "Neck Is a Wreck"
A failed facelift and neck lift left left Lisa with deformities, "rippling" skin and scars under her chin. Dr. Nassif removed excess fat from her neck and corrected her previously botched face lift, leaving Lisa with a slimmer, smoother neck.
Article continues below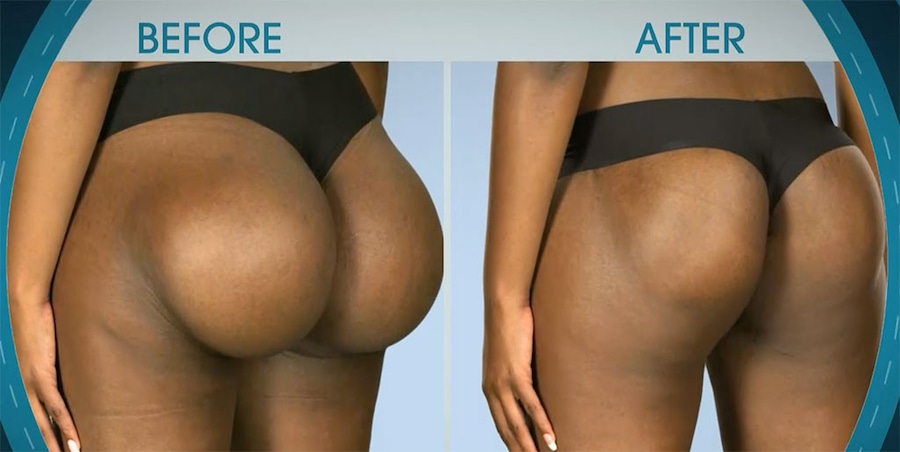 E!
Balloon Butt
After being teased for her slender physique, Jabrena got butt implants that quickly flipped and continued to move around, giving her rear a bulbous shape and causing her major pain in the butt (literally!). After removing the 600 cc implants and 500 cc of fluid, Dr. Dubrow lifter her bum giving her a butt that "might make the Kardashians jealous."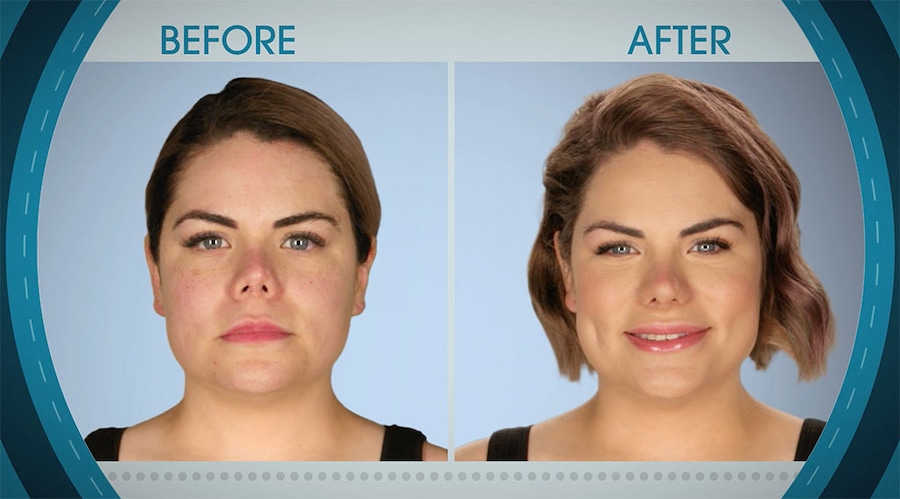 E!
Pig Nose
After four rhinoplasties gone awry, restaurateur Erika was even more dissatisfied with her nose's appearance than she had been originally. Luckily, surgery number five—performed by Dr. Nassif—was a huge success! "My nose is longer, it's more narrow and you can't see into it," the patient said of her transformation.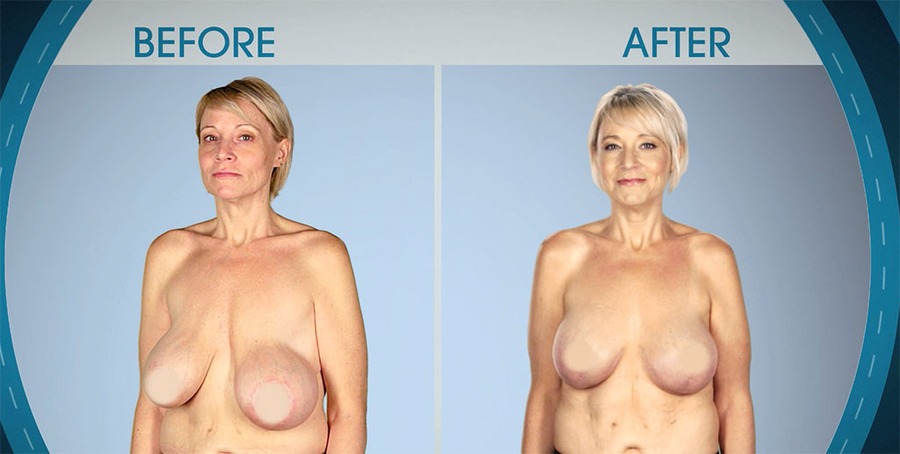 E!
"Cow Udder" Implants
When Michelle went under the knife for a "mommy makeover", she did not expect to wake up with breast implants three times larger than the size she wanted. Though repairing her chest required an "unconventional" surgical approach this time around, Dr. Dubrow was able to do it.
Article continues below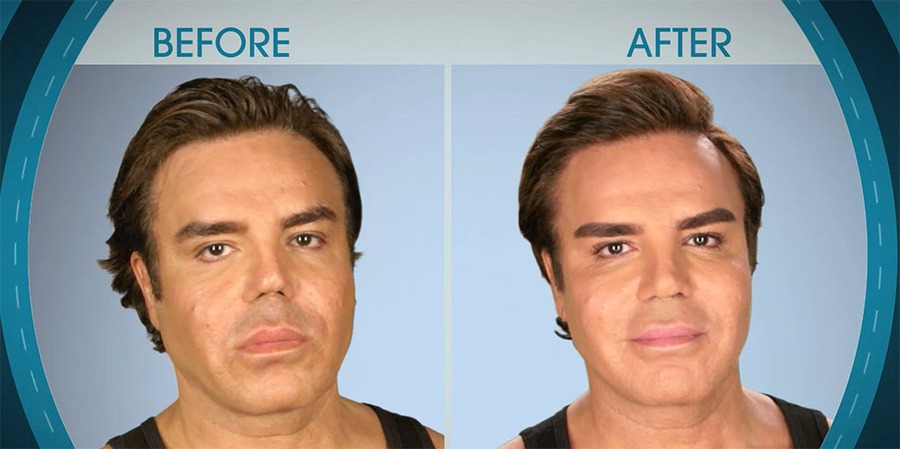 E!
Baklava Beak
Following a bad fall and a car accident, Lebanese pop star Sammy needed multiple surgeries on his smashed nose. However, after four failed rhinoplasties, Sammy was left with a nose that looked like baklava. Thankfully, Dr. Nassif was able to right the wrong done to Sammy's nose.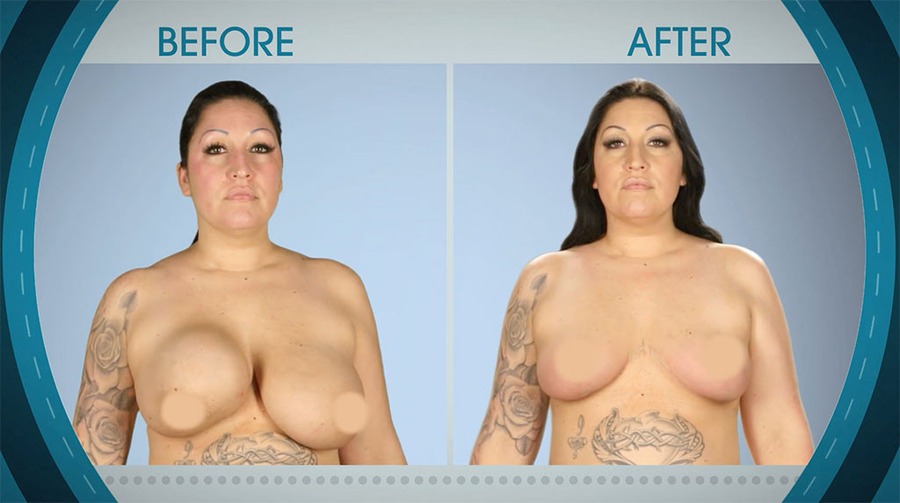 E!
Asymmetrical Breasts
Jessie turned to the Botched doctors after a bad boob job left her with encapsulation. Although Jessie's original doctor tried to right the breast augmentation, he made the situation worse by using the same implant. Dr. Dubrow hypothesized that the biofilm surrounding the implant caused Jessie's ongoing issues—and thankfully he knew how to fix the mess.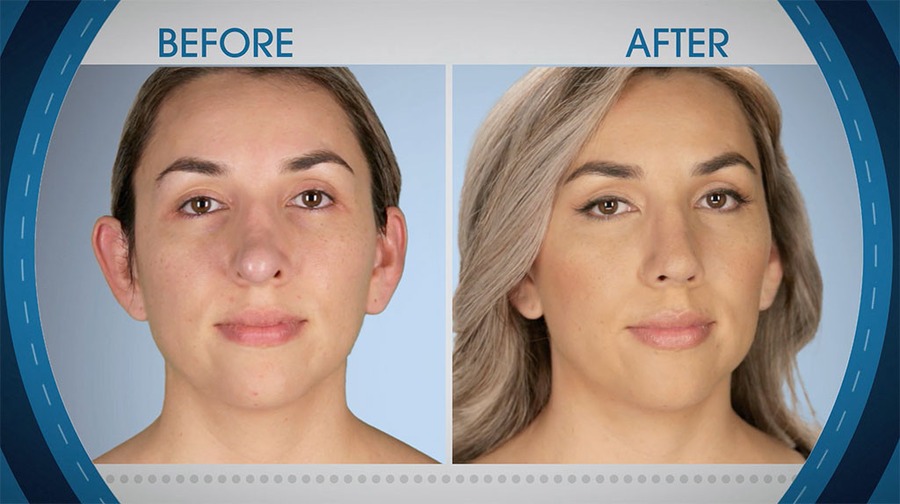 E!
Pinocchio Nose
Years after getting a nose job, Gisela noticed that the tip of her nose was growing and getting more bulbous. During surgery, the docs realized swelling they believe was caused by a very rare allergy to prolene sutures left there by her last plastic surgeon. The docs were able to remove the abscess thereby correcting Gisela's swollen nose.
Article continues below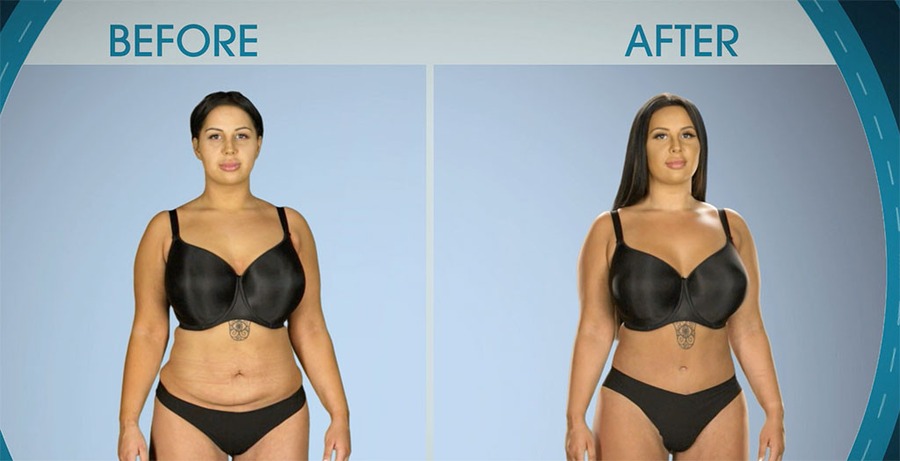 E!
Belly Bulge
After her first botched surgery, Jorden traveled to Turkey to have her liposuction corrected, but it only left her with a bulge on her belly. Not only did the Botched docs fix her Brazilian butt lift, they also smoothed our her midsection with a perfect muscle-tightening tummy tuck.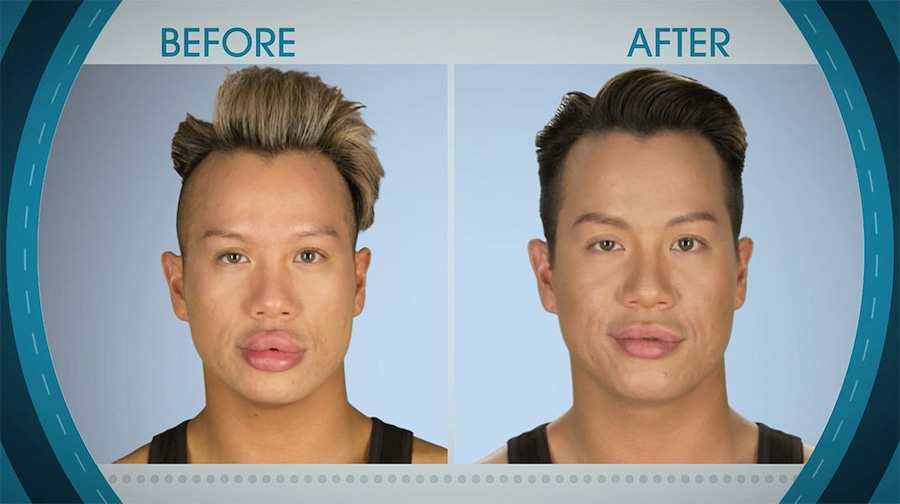 E!
Overly Puffed Pout
After filling his lips until they were almost ready to pop, Jonathan decided he wanted a more natural look that would allow him to actually close his mouth. The docs injected a dissolvent into Jonathan's lips to reduce their size thereby avoiding surgery.
E!
Drooping Breasts
Not only were Tiffany "New York" Pollard's breast implants drooping, the docs suspected she was suffering from Breast Implant Illness, a possible complication of augmentation surgery that causes various symptoms. After having her implants removed, the reality star instantly noticed an improvement in her health. "Thanks to Dr. Dubrow, I no longer feel sick and the girls are now naturally abundant," she exclaimed. "I would've done this 10 years ago if I knew how wonderful I would feel today."
Article continues below
E!
Cobra-Necked Cougar
Lisa's botched face lift had the opposite affect on her: it made her look older rather than younger and the skin under her chin started sagging. Dr. Nassif was able to correct the hanging skin, giving Lisa a smooth, tight jawline and neck.
E!
Titney Whitney
Whitney went in for a tandard breast lift and reduction, but when she was on the operating table, her first plastic surgeon actually put breast implants in without her knowledge or consent! Even worse, the new implants eventually became misshapen. Dr. Dubrow removed the oddly shaped implants, giving Whitney her natural look back.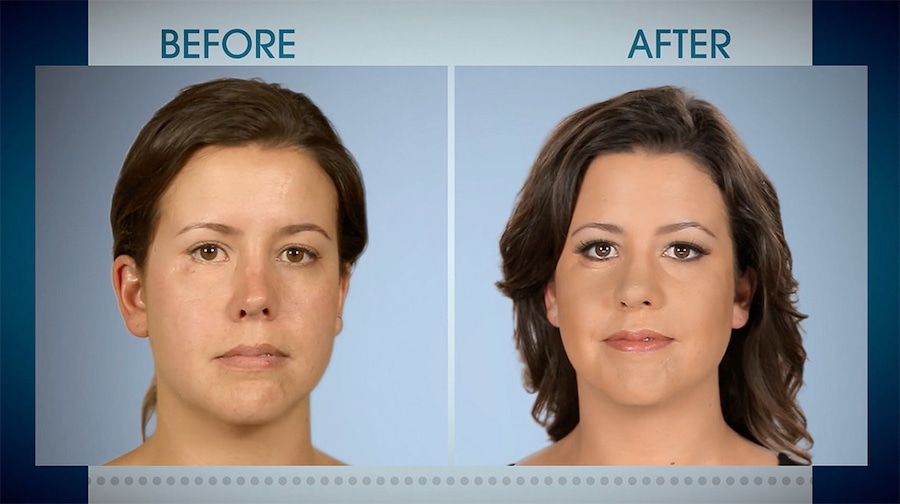 E!
Two Wheel Tragedy
At the age of 14, Montana resident Heather hit a chain link fence during a motorcycle accident, leaving her face split in two. Dr. Nassif took her back to California to tackle both Heather's impaired airway and scarred right eye. "Now since my surgery, I can breathe normally and the skin under my eye looks completely normal," Heather gushed post-op.
Article continues below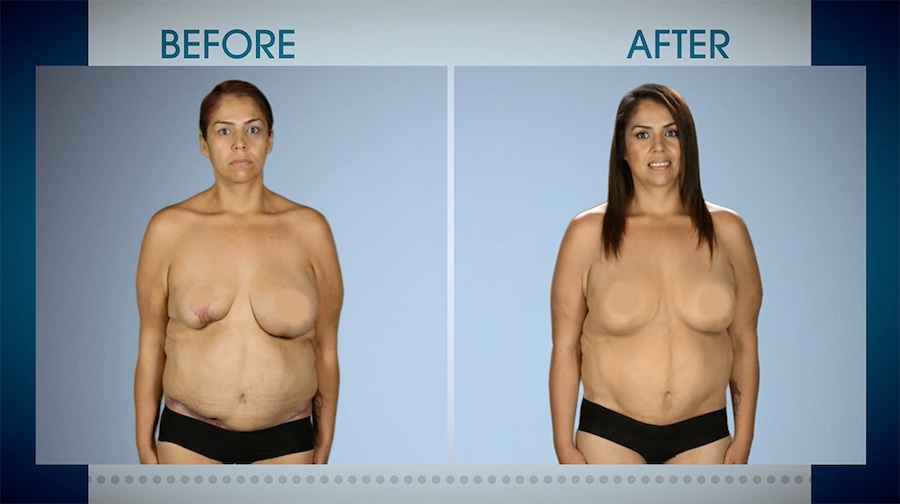 E!
Mudslide Mommy
After having seven children and watching her weight constantly fluctuate, Sonya chose to get a gastric sleeve. Wanting to improve herself even more, Sonya sought out a discount doctor for excess skin removal…and walked away with a botched mommy makeover. With Dr. Dubrow's expertise, he was able to give Sonya a smoother stomach and more symmetrical breasts.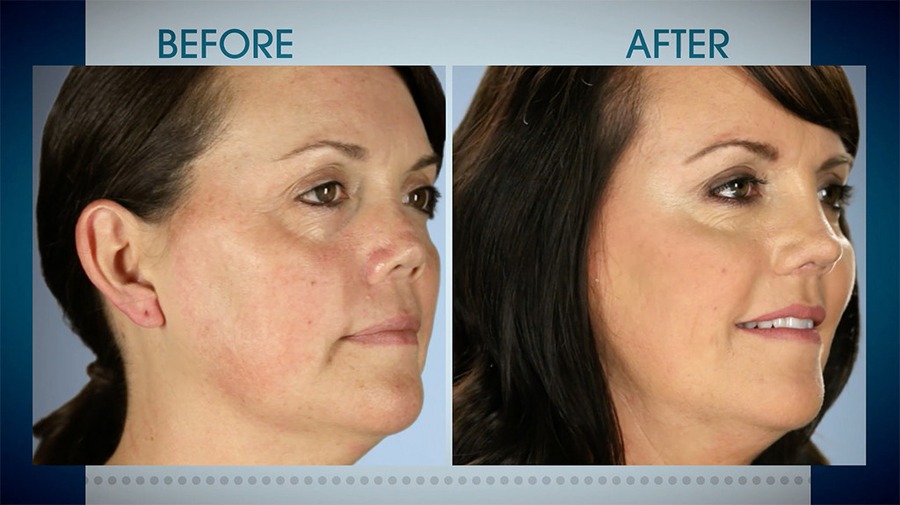 E!
Pug Nose
After breaking her nose at age 5, Cindy's mother decided she needed a rhinoplasty at age 12. As an adult, Cindy had another corrective surgery, but the botched procedure left her nose red and caving in. Thankfully, Dr. Nassif was able to lower her tip to give her nose projection again.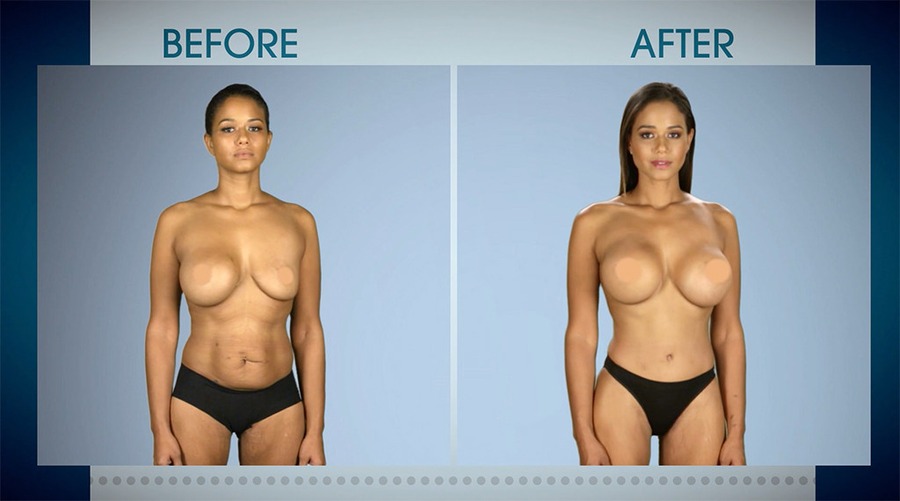 E!
Busted Boobs/Belly
A lap-band removal surgery left Danielle's abdomen riddled with scars. So imagine her frustration when she woke up one morning—just a few years later—to find that her left implant had ruptured, completely at random. Dr. Dubrow was about to give Christina Milian's sister symmetrical breasts again and the flat tummy she desperately wanted back.
Article continues below
E!
Nasal Trauma
Years of domestic abuse left survivor Ellen's nose crooked and messed up. Dr. Nassif removed the bossa on the tip of Ellen's nose and used grafts to give her the "smooth, stable and straight" nose she deserves.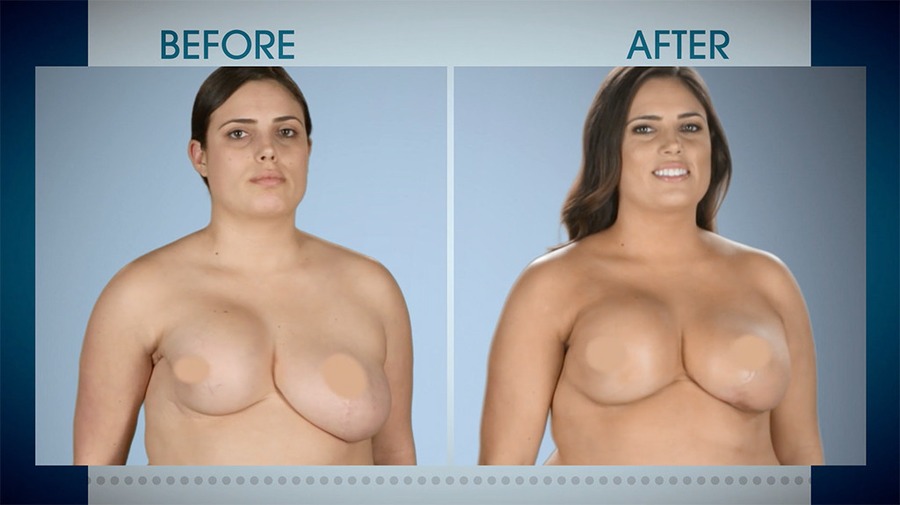 E!
Butchered Breasts
Gaby was born with a benign cyst in her right armpit and when the cyst was removed, so was her right breast tissue. Gaby decided to get a breast augmentation but the bad surgery left her boobs "butchered" and asymmetrical. Dr. Dubrow replaced Gaby's implants and scar tissue to correct the issue, giving her breasts that are symmetrical and the same size.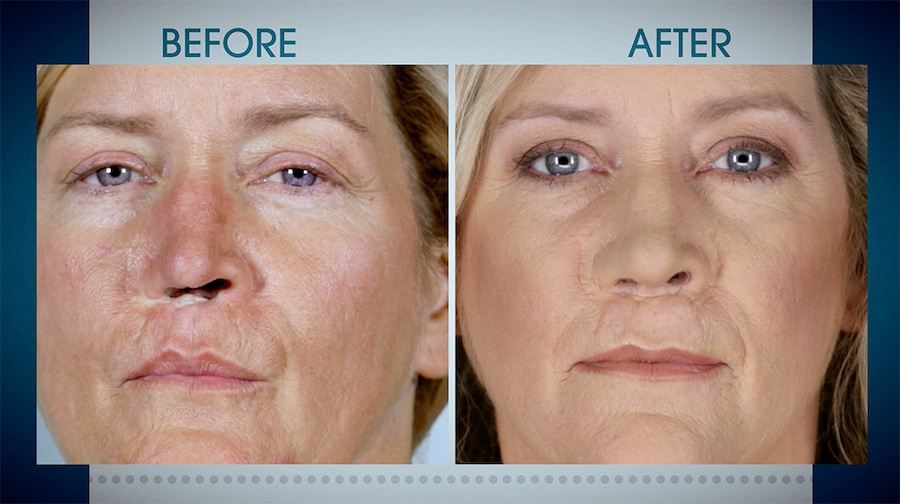 E!
Hole Nose
Laura was left with one nostril after her dog's tooth punctured her nose. Laura's original surgeon failed to successfully reconstruct her nose as his work led to an infection, leaving a gaping hole in her face. Thanks to Dr. Nassif, who placed a piece of rib bone inside her nose to help secure a new CIA-grad prosthetic, Laura left with the appearance of a natural nose complete with two independent nostrils.
Article continues below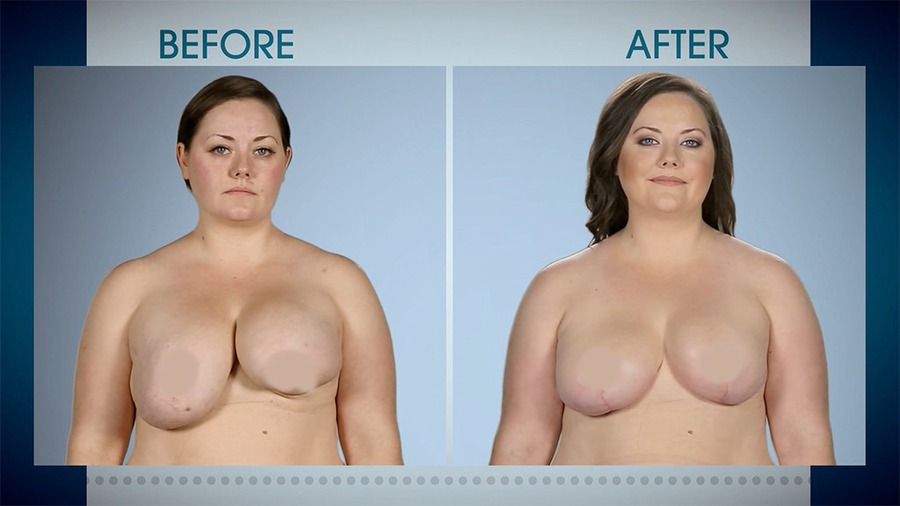 E!
Leaky Boob
A bad boob job left Erica with uneven breasts and suspicious leakage (we're talking daily discharge from her nipple…gross!). During surgery, Dubrow and his team found many surprises—including "gross fluid" and several suspicious masses. Nonetheless, Dr. Dubrow was able to give Erica "two symmetrical, implant-free breasts."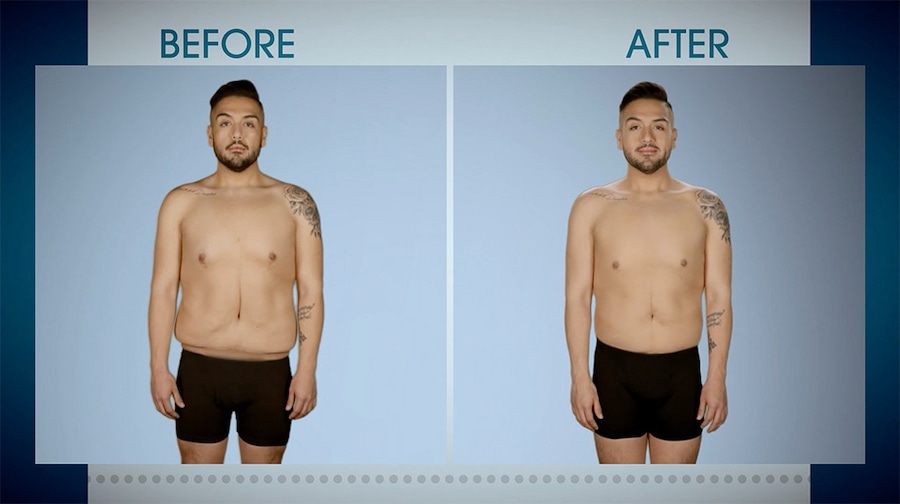 E!
Tucked Up
After losing more than 200 pounds, Robert found a surgeon on Yelp to remove the loose skin around his abdomen. To his dismay, the tummy tuck not only failed to remove Robert's excess skin, it actually worsened the appearance of his abdomen altogether. Dr. Dubrow corrected the procedure and removed Robert's excess skin, giving him a flatter, slimmer abdomen.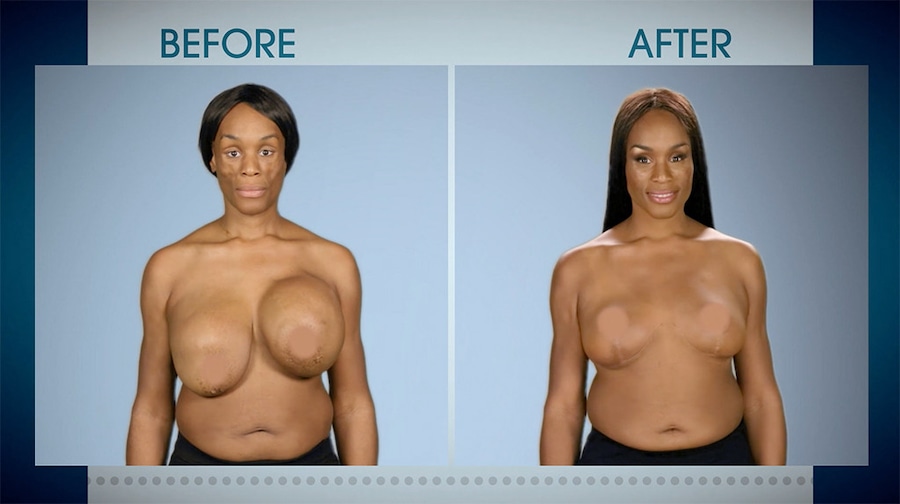 E!
Medical Mystery
Koffa, a fashion designer who's been living with a severe case of sarcoidosis (an autoimmune disease that affects the tissue in her skin and face), got a boob job in the hopes of lifting her confidence, but the botched breast surgery left her left boob encapsulated. Not only did the Botched docs correct Koffa's asymmetrical breasts, they used a procedure called Sculptra to revamp the tissue in her face, giving her a more natural appearance.
Article continues below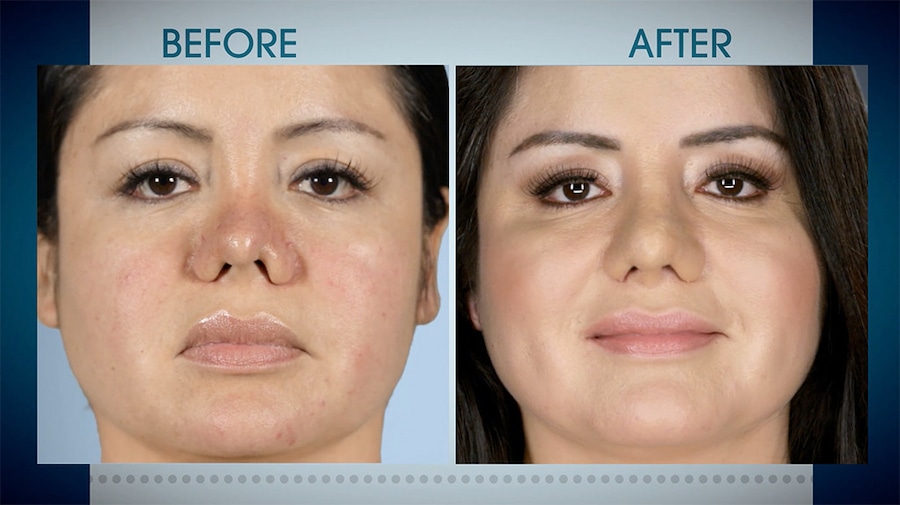 E!
Surprise Nose Job
Mariela traveled to Peru for "a little liposuction," but when she woke up from surgery with bandages on her face, she was shocked to discover the doctor had performed a surprise—and unwanted—nose job! To correct the badly botched procedure, Dr. Nassif "harvested rib, fascia and composite grafts" to give Mariela a more natural shaped nose.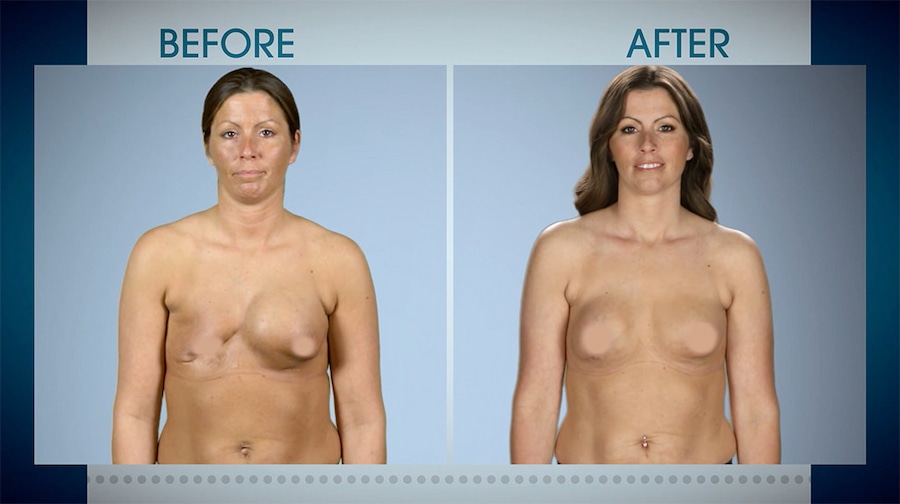 E!
Implant Spitter
Jessie's multiple boob jobs all had the same sad results: each time her breast implants ruptured her incisions and came out of her skin, leaving her with just one left breast and nothing on the right side. Unfortunately for Jessie, the same thing happened following Dr. Dubrow's surgery and her right breast had to be removed once again. Ironically, the infection actually helped create thicker skin for Jessie and allowed Dr. Dubrow to operate once more, giving her the symmetrical results she had hoped for.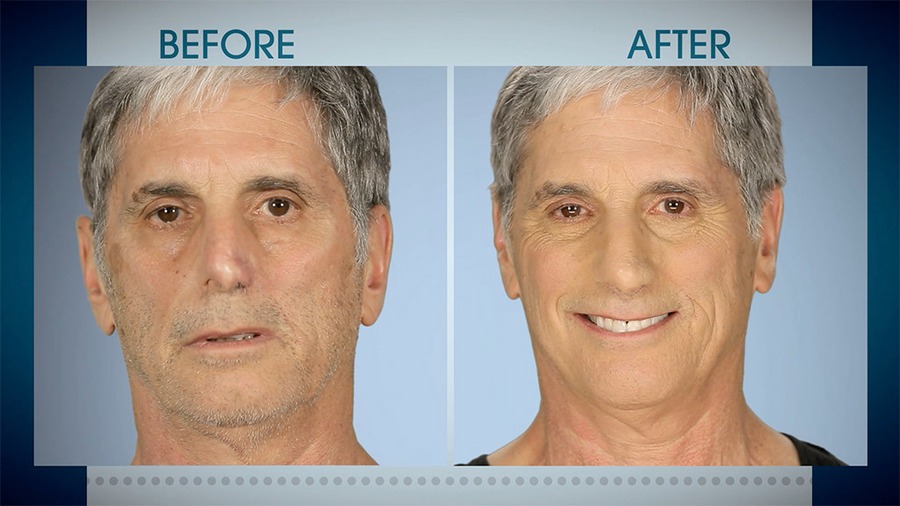 E!
K-9 Catastrophe
Jim's dog Zeus attacked his face, leaving his nose in pieces with one side caving in. Using a composite graft, Dr. Nassif was able to give Jim the straight nose he's wanted for years.
Article continues below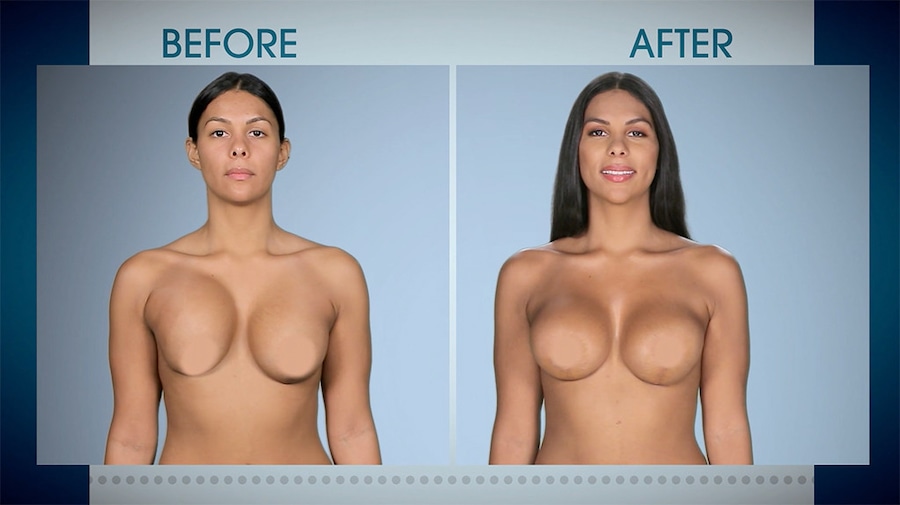 E!
Franken Boobs
Karla traveled to Colombia to get a cheap boob job, but her breast implants eventually became encapsulated, leaving them misshapen with lots of scarring. "You want implant removal, replacement, a revisional lift, release of the muscle, removal of some scar tissue," Dr. Dubrow advised. After surgery, Karla was so excited to have "perfect" breasts.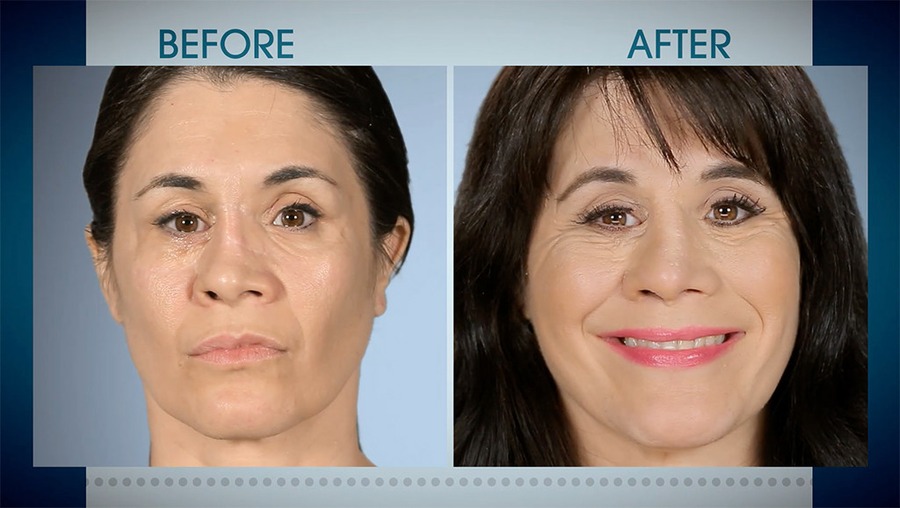 E!
Nose Wrecked
Andrea's face "got filleted like a fish" when she crashed her car. Lucky that she even survived the terrible accident, doctors built Andrea a new face but her nose was misshapen and her eyes were in different spots. Dr. Nassif straightened Andrea's nose and made her nostrils bigger to give the nose symmetry and support.
E!
Slippy Nippy
Samantha was born with Poland syndrome, a congenital birth defect that affects your chest wall muscles. To correct the extreme placement of her left nipple, which sat close to her armpit, Dr. Dubrow performed a nipple graph to move the areola to the center of Samantha's left breast.
Article continues below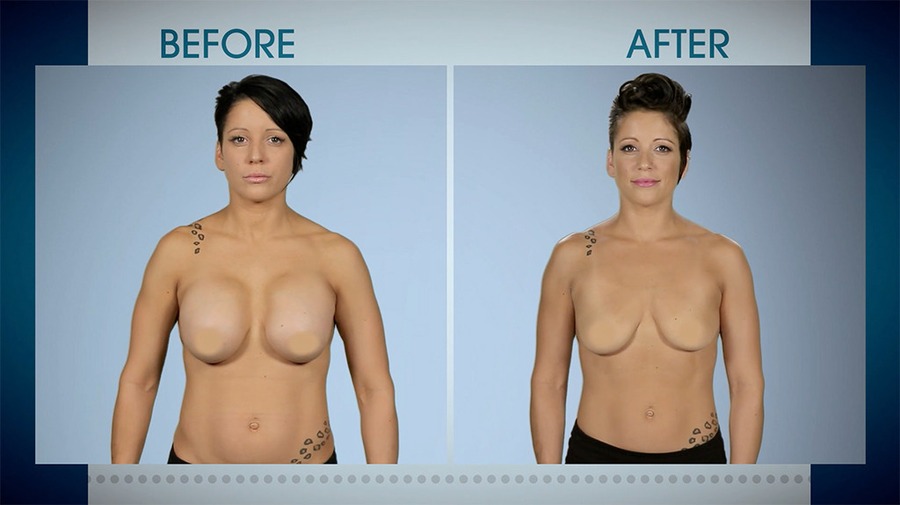 E!
Medium Mounds
Danielle, a psychic and medium, got a boob job to enhance the size of her breasts, but within the first year, they completely capsulized, leaving them way off center and in an unnatural state. After removing the silicone implants, Dr. Dubrow performed an internal breast lift to give the natural look Danielle hoped for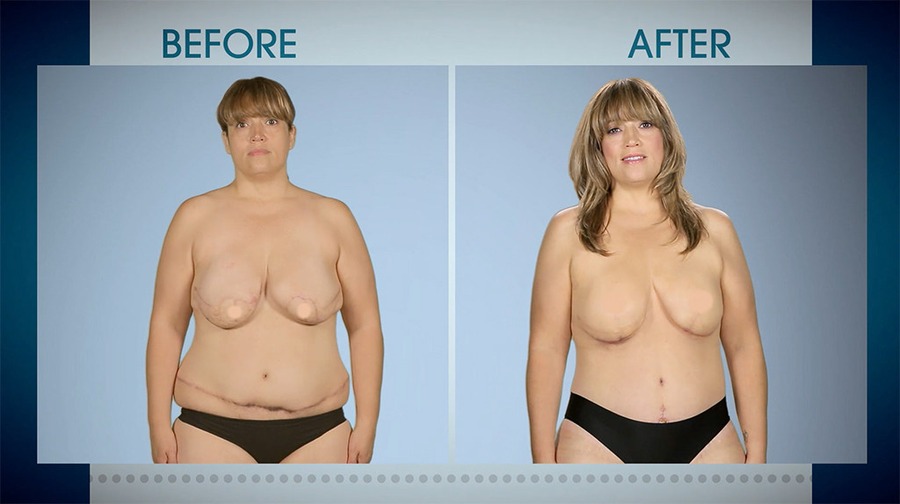 E!
All Scarred Up
Ann-Marie was diagnosed with breast cancer and had a double mastectomy and the DIEP flap procedure for reconstructive purposes. However, after bruising and necrosis formed on her body, the botched surgeries left her with scars all over her body. Dr. Dubrow ruled that the new patient needed a "very significant operation on the breast" and he had to "completely redo the tummy tuck portion," leaving Ann-Marie's body with much fewer scars.
E!
"Hot Mess" Nose
After breaking her nose four times, Katie went it for a rhinoplasty to correct it. But when the doctor made a last minute decision to change the procedure, he left her with a "hot mess" nose that started to grow bumps on it in addition to collapsing. Dr. Nassif reconstructed the tip with cartilage and grafts to make her nose more perfectly round and symmetric.
Article continues below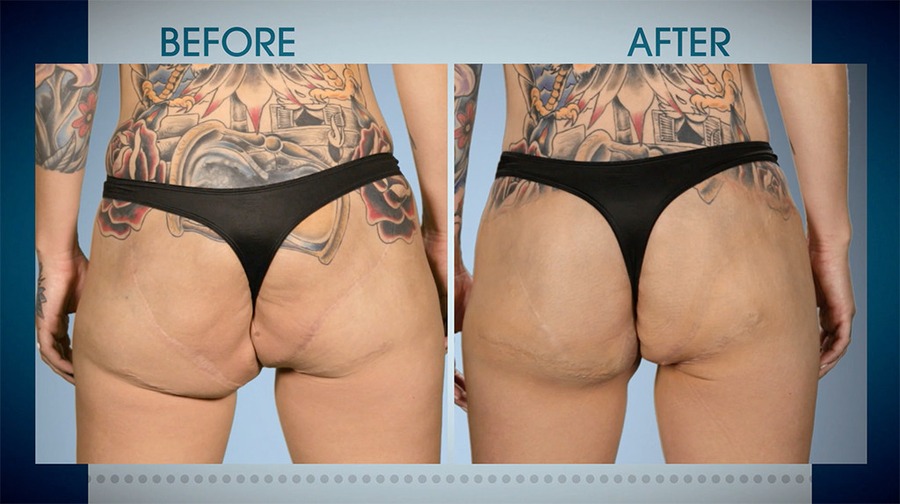 E!
Silicone Butt
In order to make more money as a dancer, Tomi enlisted the help of multiple women, who injected illegal silicone into Tomi's butt. The black market procedures almost killed Tomi, who had to have the silicone removed leaving her with lots of loose skin hanging off her backside. Dr. Dubrow was able to take out the remaining silicone, give Tomi a butt lift and remove the extra skin hanging off her buttock.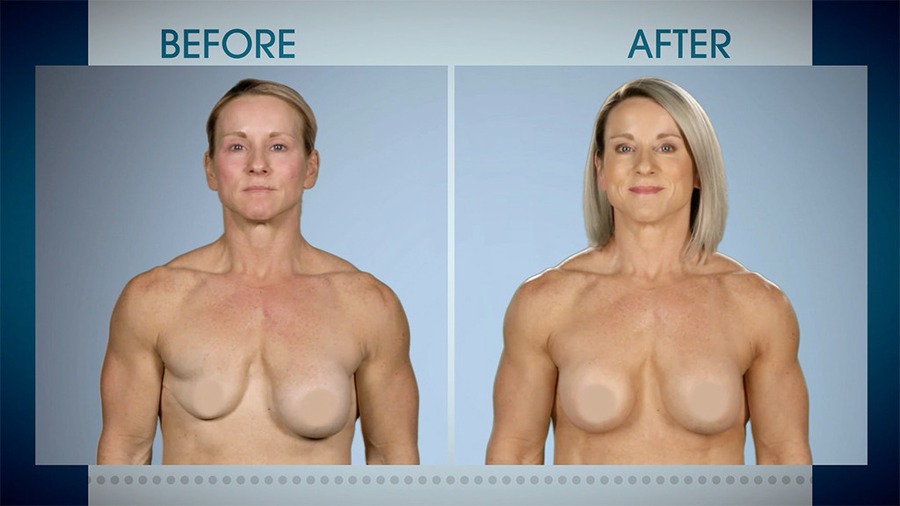 E!
One Boob Wonder
New England resident Paula turned to the Botched doctors after a ruptured implant left her with only one breast. Dr. Dubrow's successful revision surgery left Paula happy with two "perky, symmetrical breasts."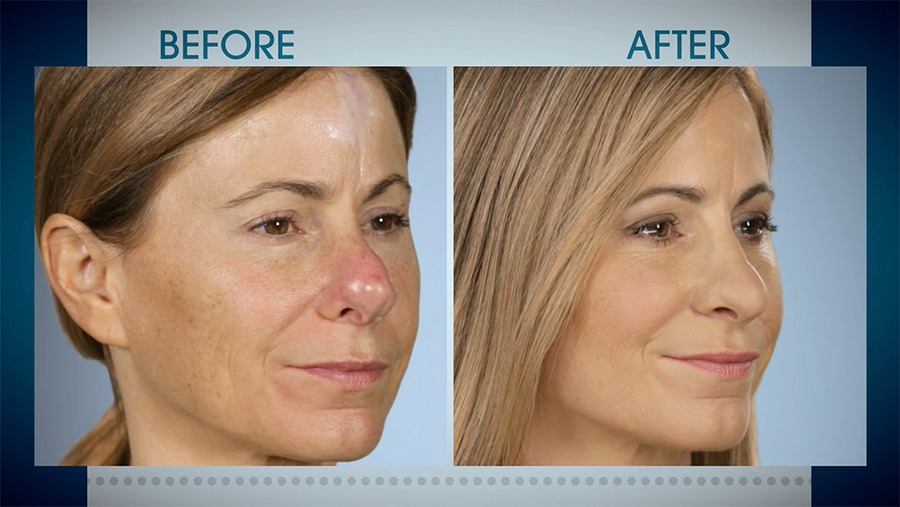 E!
Nose Today, Gone Tomorrow
Kelly accidentally destroyed her nose after trying to self-treat her basal cell skin cancer with black salve. The corrective surgery she had done after left her with a bulbous, red nose and scarring. Not only did Dr. Nassif perfectly reconstruct Kelly's nose, he also brought in a pigmentation specialist to treat his patient's scarring.
Article continues below
For more details on Sandra's complicated case, be sure to read them all here.
Do you have a favorite Botched episode? Be sure to let us know!
Watch a brand new episode of Botched Monday at 9 p.m., only on E!
Source: Read Full Article