Southwest Airlines exec to testify at Senate hearing following travel meltdown
video
Southwest Airlines' customers remain loyal despite service meltdowns: Sal Lagonia
Aviation attorney and pilot Sal Lagonia discusses the travel troubles plaguing Southwest Airlines on 'Cavuto: Coast to Coast.'
Southwest Airlines Chief Operating Officer Andrew Watterson is set to testify in front of the U.S. Senate Commerce Committee next week following the operational meltdown that led to nearly 17,000 canceled flights and displaced millions of passengers over the holidays. 
During the Feb. 9 hearing, titled Strengthening Airline Operations and Consumer Protections, the Senate's Committee on Commerce, Science, and Transportation will review the causes and impacts of recent air travel disruptions including Southwest's meltdown in December. 
The committee will hear testimony from a panel of witnesses "to examine recommendations and determine appropriate corrective actions to improve airline consumer protections and build stronger, more resilient airline operations." 
The hearing will include Southwest Airlines Pilots Association President Captain Casey Murray and Sharon Pinkerton, the senior vice president of Legislative and Regulatory Policy for industry trade group Airlines for America. 
LAWMAKERS LOOK TO INCREASE PENALTIES FOR AIRLINE DISRUPTIONS
Ashlyn Harmon of New Orleans searches for her Southwest Airlines bags amongst hundreds of others at Midway International Airport as Southwest continues to cancel thousands of flights across the country, Dec. 28, 2022, in Chicago.  (AP Photo/Erin Hooley)
What Southwest will say
Watterson plans to highlight the company's "51-year history of providing Customers with safe, reliable, and hospitable air travel" Southwest Airlines told FOX Business in a statement. 

"He will also use the opportunity to explain how we've taken actions to make things right for our Customers since Southwest's late December disruption, as well as what we're doing to mitigate the risk of it happening again," Southwest continued. 

The Department of Justice (DOJ) is already investigating whether the carrier deceived customers by knowingly scheduling more flights than it realistically could handle.

BUTTIGIEG SAYS US NEEDS TO 'PICK UP THE PACE' ON FAA MODERNIZATION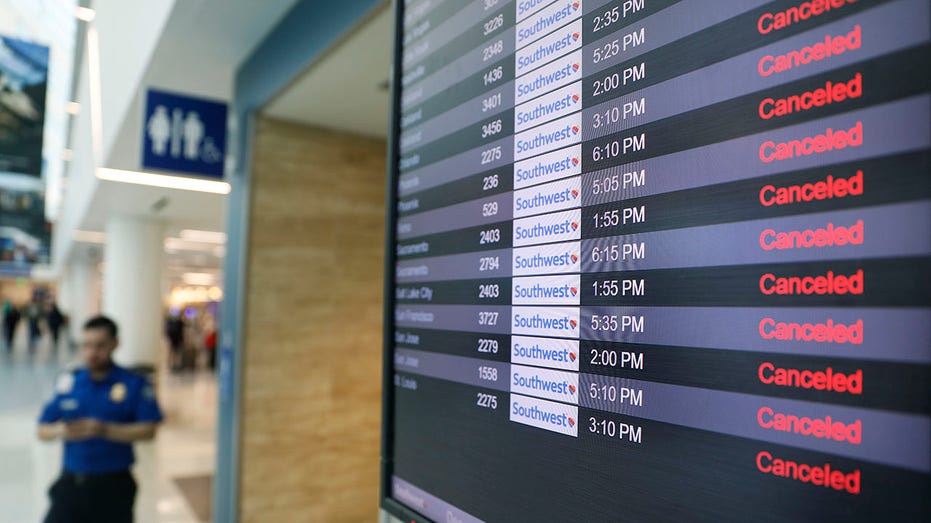 Canceled Southwest Airlines flights appear on the monitors at LAX on Dec. 29, 2022. (Christina House / Los Angeles Times via Getty Images / Getty Images)
What happened
Disruptions for several major airlines started when the Christmas weekend winter storm rolled in. While other major domestic carriers recovered after the storm passed, Southwest's problems continued to get worse. Its outdated crew-scheduling technology was overwhelmed, which left crews and planes out of position to operate flights for an extended period. It took the carrier eight days to recover. 

Southwest said its holiday schedule "was thoughtfully designed" with "a solid plan to operate it, and with ample staffing." 

However, it pledged to cooperate with any government inquiries and is "focused on learning from this event" and reducing the risk of a repeat.

CEO Bob Jordan has also repeated how "deeply sorry" he is to employees and customers for the meltdown. He has also noted that the carrier has taken steps to "bolster our operational resilience and are undergoing a detailed review of the events."

Southwest Airlines
Ticker
Security
Last
Change
Change %
LUV
SOUTHWEST AIRLINES CO.
36.35
-0.47
-1.28%
Financial hit
The disruption caused an $800 million fourth quarter pre-tax negative impact which resulted in a fourth quarter 2022 net loss.

Southwest reported fourth quarter revenue rose 7.7% to $6.2 billion. The net loss was $220 million for the three months ended December, compared to a year ago profit of $514 million.

The Associated Press contributed to this report. 

GET FOX BUSINESS ON THE GO BY CLICKING HERE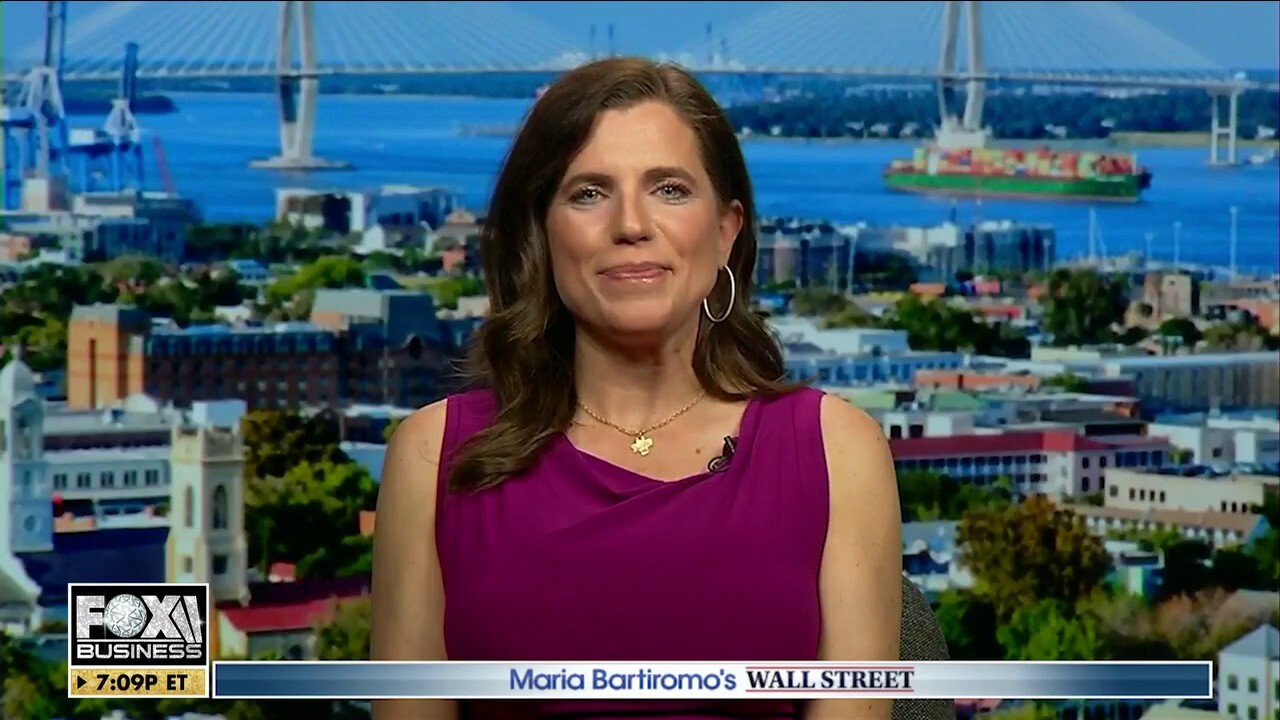 video
Buttigieg: We will be holding Southwest Airlines accountable
Rep. Nancy Mace discusses the Southwest Airlines meltdown and how Pete Buttigieg responded to the matter on 'Maria Bartiromo's Wall Street.'

Source: Read Full Article