The Real Reason Lizzo Stopped Posting On Twitter
Social media is a scary place — especially for celebrities. While they often receive encouraging messages from their legions of adoring fans, they're also a recipient of hurtful comments from critics and trolls. There's no denying that social media can be a toxic environment, which is why there's a growing number of celebrities distancing themselves from it.
There are also some celebrities who have been selective in what they post to shield their loved ones from detractors. For instance, Gigi Hadid and Zayn put emojis on their daughter's face, and Taylor Swift has never posted her current beau, Joe Alwyn, across her social media accounts.
Many celebrities have also decided to tune out trolls for their peace of mind, while some occasionally clap back and put haters in their place. But for celebrities like Lizzo, the online vitriol has become too much that she has decided to ditch social media — at least on Twitter.
Lizzo says she's done dealing with Twitter trolls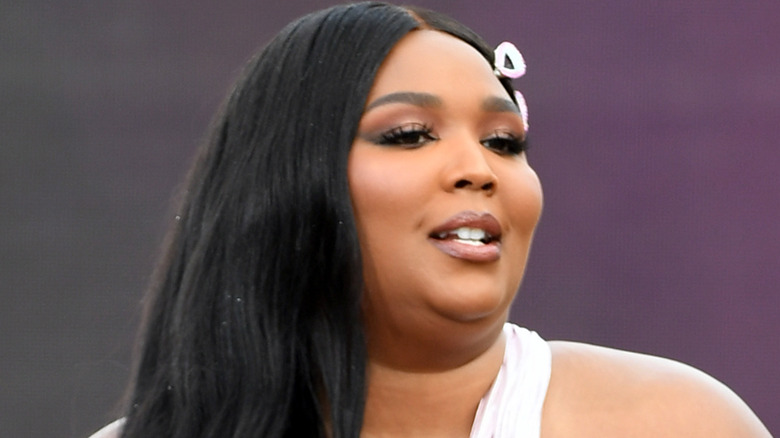 In January 2020, the "Truth Hurts" singer announced that she's temporarily leaving Twitter due to trolls hounding her. "Yeah I can't do this Twitter s**t no more," she wrote at the time. "Too many trolls… I'll be back when I feel like it."
While she did not elaborate the reason behind her decision any further, it was likely due to the people shaming her for her weight. A month prior to her Twitter hiatus announcement, a tweet from @drboycewatskins1 insinuated that the star only garnered popularity because there is an "obesity epidemic in America." Lizzo is known to write songs that promote body acceptance, but the troll took it against her. "Rather than encouraging people to do better, we are simply lying to them and telling them that they are just fine the way they are," the tweet said.
Not one to back down, Lizzo clapped back and told the troll the real reason she's so popular — her talent. "I'm popular because I write good songs and I'm talented and perform high energy hour and a half shows filled with love," she said. "The only person who needs to do better is you. Keep my name out ya mouth & look in the mirror before you come for me. Here's the attention you ordered."
Lizzo calls out racist and fatphobic haters
Lizzo broke her Twitter hiatus when she released her song "Rumors." The track landed a spot on the Billboard Hot 100 and has earned rave reviews by fans and music critics alike. But there were still trolls that made it their mission to show Lizzo how much they dislike the song, to which the singer responded with such grace and sincerity.
Per EW, Lizzo took to Instagram Live to share her thoughts and said how it can sometimes be discouraging to see that there will always be people who will say something negative about you. "Sometimes I feel like the world just don't love me back. It doesn't matter how much positive energy you put into the world, you're still going to have people who have something mean to say about you," she said. "I just think when I'm working this hard, my tolerance gets lower, my patience is lower. I'm more sensitive, and it gets to me."
But she's done giving haters the time of day. She said that she won't change herself for anyone and she will no longer pay attention to negativity. "I don't have time for your negativity, your internalized self-hatred that you project onto me with your racism and your fatphobia. I don't have time for it," Lizzo declared. "Imma continue to be me. Imma continue to be a bad b***h .. 'Bout to go make some bad b*tch money, and y'all stream 'Rumors.'"
Source: Read Full Article