'The View': Meghan McCain Slams Report About Whoppi Goldberg Snub
Meghan McCain was back at the center of controversy on The View. The conservative co-host clashed with her fellow panelists during a live broadcast. Whoopi Goldberg tried to calm the tension but McCain didn't allow it by yelling over her. As the moderator, Goldberg was forced to send to commercials to ease the stress. Following reports of the incident, one publication tried to give McCain a lifeline but she refused it and slammed them in return.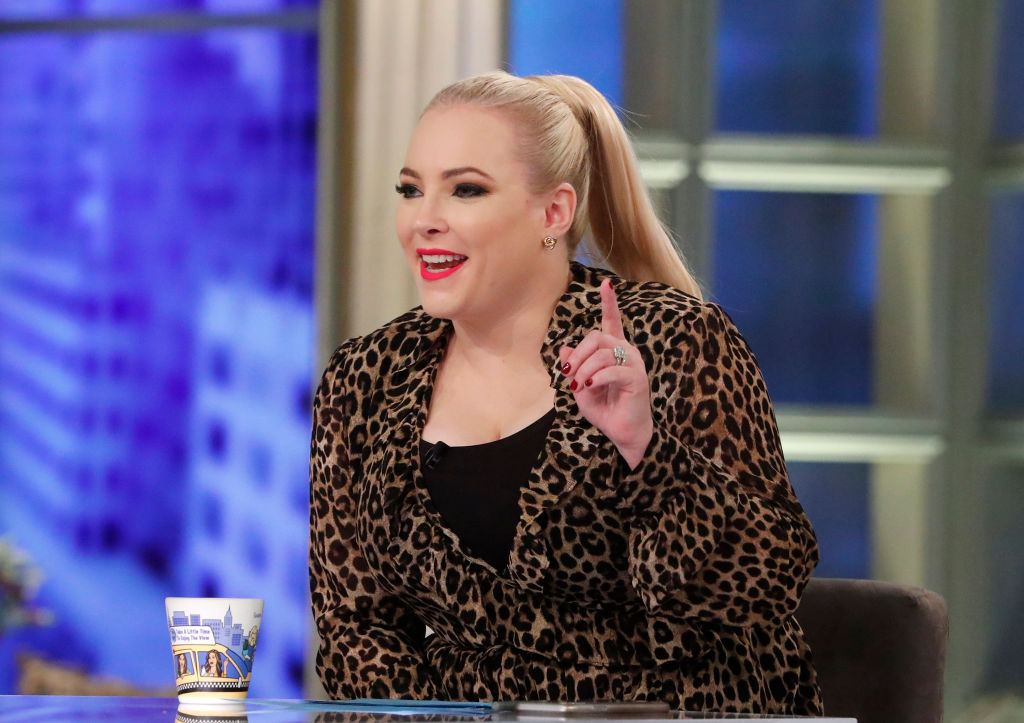 Why did Meghan McCain get upset?
As the sole conservative voice on The View, McCain often finds herself at odds with her fellow co-hosts. As the ladies discussed a COVID-19 relief bill proposed by the Democrats, a heated exchange ensued.
"What this is really about is the 'haves' not wanting the 'have nots' to survive this and that is really, really serious," Hostin debated. "We have the money. We just don't seem to have the money to save these people. This is what that's about."
After Hostin was done speaking, McCain quickly interjected to give a rebuttal.
"That is just ridiculous, it's a Democrat wish list," McCain said talking over Goldberg that was trying to make a point.
"Let me finish my point," Goldberg tried to talk over McCain as she threw a tantrum continuing to talk.
Since McCain refused to give Goldberg the word, the latter used her moderator powers and threw to a commercial break.
"How are we going to tax people if there's no economy?" is the last thing McCain said before the show's announcer teased the next segment.
Even the announcer seemed to be taken aback by the exchange as the byte is repeated in the video below.
Meghan McCain fires back
As news sources reported on the fiery debate, there was one particular outlet that tried to defend McCain. The Sun reported that a source close to the show said that "given the circumstances, it's entirely possible that Meghan wasn't even hearing her in real-time."
McCain refused the lifeline and came clean on Twitter explaining that it was a heated moment, not a big deal.
"Interesting there are 'sources close to the show' once again giving anonymous quotes about me – except this time I was filming from my kitchen alone in quarantine," the outspoken Republican tweeted. "I didn't 'mishear' anything – we disagreed like political commentators do and we had a debate. Grow up."
McCain called out the publication for using anonymous sources to make a story about her. As a controversial figure on the ABC talk show, McCain has expressed her disdain for tabloids talking about her from unnamed tipsters. This time, she is baffled that there's someone leaking information as she's broadcasting from her home, not from the studio.
"There's no 'source,'" she said in a second tweet. "I am quarantined in my home like the rest of America. That's not even physically possible."
The View airs weekday mornings at 11 a.m. ET and 10 a.m. CT/PT on ABC.
RELATED: 'The View': Whoopi Goldberg Shuts Meghan McCain After Throwing Hissy Fit and Fans React
Source: Read Full Article