There's a New Queen of Bayside, and Her Name Is Josie Totah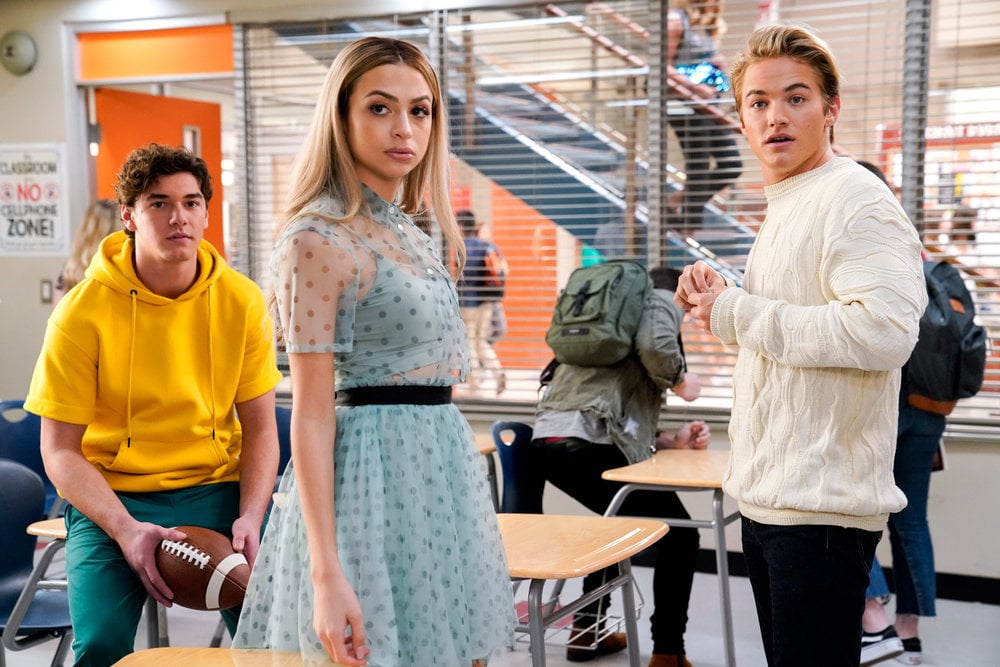 There isn't a true one-to-one comparison when it comes to the characters on the Saved by the Bell reboot, although there are still the jocks, nerds, and popular kids. While the original had Kelly and Lisa as the popular girls of Bayside, the new iteration's queen bee is cheerleader and drama nerd Lexi. What's refreshing about Lexi, who's expertly played by Josie Totah, is that although she's popular, she's not malicious, and her scheming is usually to benefit someone else. Totah fully leans into the ridiculousness of Lexi's personality, giving both charm and wit to the delivery of almost every line. As both a producer and actress on the show, Totah also had input on Lexi's characterization in order to make her as authentic as possible, even if the show is satire.
Prior to her role as Lexi, Totah was most well-known for "nerdy" roles on shows like Jessie, Glee, and Champions. So getting to play the popular girl at Bayside felt like a dream. "She's everything," Totah said to POPSUGAR. "Being the baddest girl in town is the most fun character to play ever, and getting to wear six-inch heels to algebra one class feels like should be everyone's dream; it definitely was my dream. I had the time of my life filming the show." And while Lexi may be the baddest girl in town, she's also fiercely loyal to friends and has her moments of vulnerability.
"Showrunner Tracey Wigfield and I had around four to five months of conversations about how we wanted to develop the character and tell her story," she said. Part of making Lexi a more authentic and dynamic version of the mean-girl archetype included injecting some of Totah's personal life into the character. While both Lexi and Totah are transgender women, it's not a defining element of who Lexi's character is. "So much trans representation is negative and perpetuates stereotypes," Totah said. "I'm blessed that I get to work with great people, like all of our writers, because they write great storylines that don't just play it on the nose or what you would think that particular archetype would be."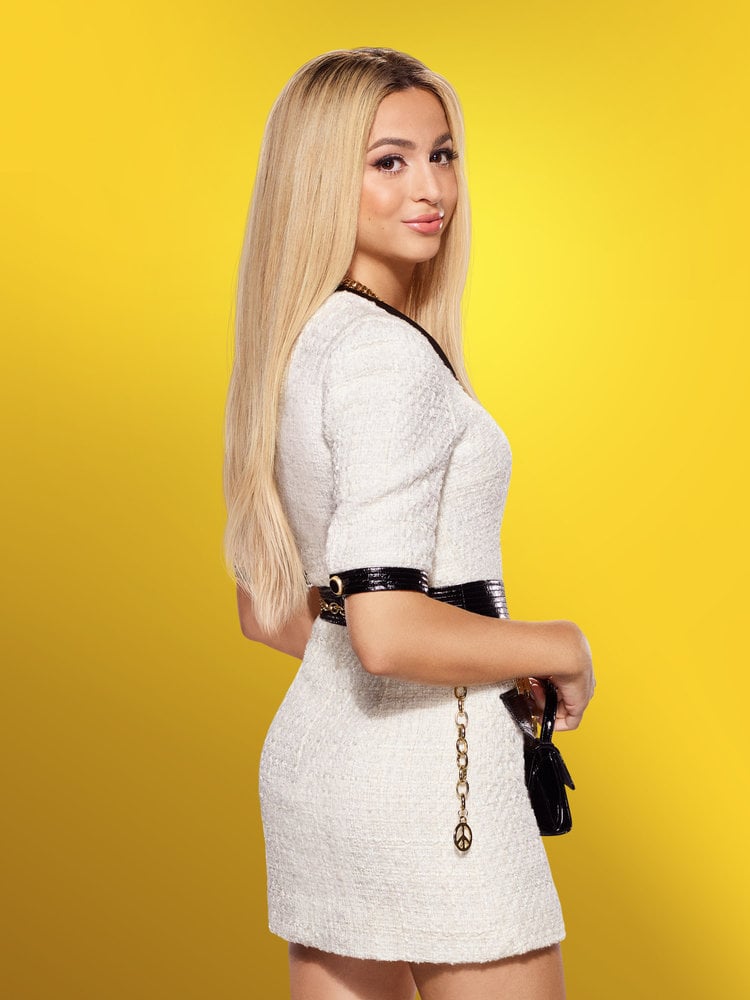 Totah isn't just proud to play Lexi, she's also proud of the representation Saved by the Bell puts forth. "I'm so excited for people to feel like they can finally see themselves on screen," she explained. "Whether it's with my character, Alycia [Pascual-Peña]'s character being an Afro Latina woman, Haskiri [Velazquez] being a Dominican woman, or Dexter [Darden] being a beautifully talented young Black man. I'm just so proud of how wonderful and diverse the cast is." It's not just the cast that makes the reboot great; the new Saved by the Bell also manages to take what made fans love the original show and take it to the next level. "I think what really reeled me is how [Tracey] was going to make this a smarter, edgier, more nuanced show," Totah told POPSUGAR.
If it looks like Totah and the rest of the cast are having a blast on the show, that's because they are. "Honestly, just working with my best friend Alycia, who's also on the show, was the most incredible thing," Totah revealed. "It felt like a 10-month sleepover. Of course, we were doing our jobs and respected everyone, but we had so much fun." While Totah was having the time of her life on set, she also discovered she had family ties with another cast member. "It was week three and my mom was in town and my mom was like, 'Wait a minute. Do you know blank?' And Dexter was like, 'That's totally my uncle.' And so that's how we realized we were third cousins, which is insanity," she shared with POPSUGAR.
Even a show as ridiculous as Saved by the Bell has stuff left on the cutting-room floor. When asked whether she had any favorite Lexi quotes, Totah disclosed the one she missed the most. "Nearly everything I say as Lexi is the most ridiculous thing a person could say," she divulged. "There was one joke that ended up getting cut where my character basically says that I had offended this monk so hard that he broke his vow of silence to call me an expletive."
As for what Totah hopes fans think of Lexi, she wants them to think of her as an escape. "I hope they can live vicariously through her and view her as this fantasy as they watch her do things they've dreamed of doing," she said. And Lexi is a fantasy, particularly in the candy-colored outfits she wears and the outlandish schemes she hatches. Totah truly makes Lexi all her own, and we hope the world loves Lexi just as much as we do, because, as Totah said, "She's everything."
Source: Read Full Article