US business openings reach all-time high in 2022
video
US economy about to go bust thanks to 'misguided' pandemic spending: Brian Wesbury
First Trust Advisors chief economist Brian Wesbury tells 'Varney & Co.' 'money printing' and 'borrowing' put the nation on the verge of a recession.
U.S. business openings notched an all-time high in 2022 despite the onslaught of macroeconomic challenges, according to a new report from Yelp. 
Over 637,000 new businesses opened their doors across the nation in 2022, up 12% from pre-pandemic 2019, according to the publisher of crowd-sourced reviews. Yelp has been tracking how COVID-19 has reshaped local economies and changed communities across the country. 
Its latest report shows that new business growth in 86% of states even exceeded pre-pandemic levels, especially in the South, which had the strongest growth last year. 
This underscores how local businesses were able to "persevere through labor shortages, high inflation, supply chain challenges" among other issues, according to Yelp's latest data. 
INFLATION EASES IN DECEMBER TO 6.5%, BUT PRICES REMAIN STUBBORNLY HIGH
Businesses that saw the most growth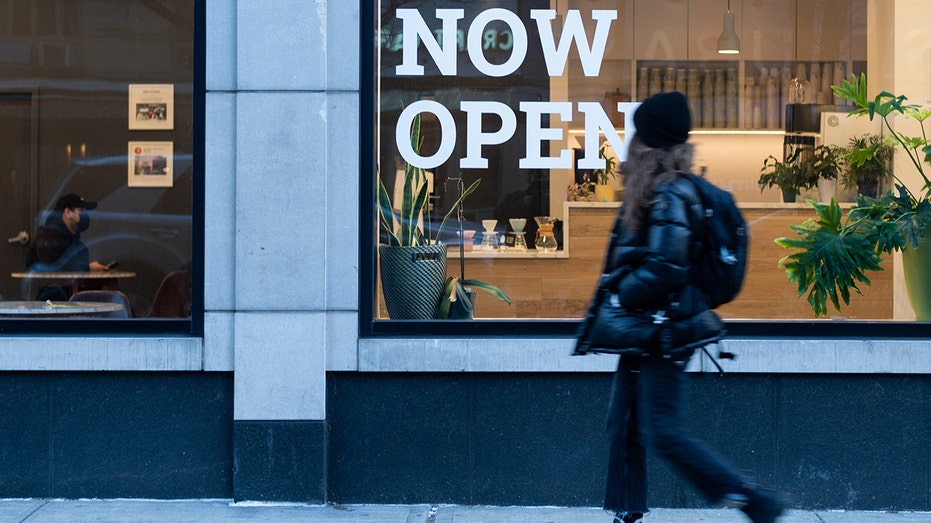 Person walks past a "now open" sign on a coffee shop window in Chelsea on Jan. 19, 2022 in New York City.  (Alexi Rosenfeld/Getty Images / Getty Images)

The growth was driven largely by new home and local services businesses, which increased by 40% and 30%, respectively, compared to pre-pandemic times, according to the data. 

Hotel and travel businesses saw 28% growth while auto services grew 25% and beauty services grew 17% compared to 2019, the data showed. 

"Compared to pre-pandemic levels, the hotels & travel category saw a significant percent change in seven out of the eight top metros, illustrating how demand for travel has helped local economies bounce back," according to the report. 

Meanwhile, new restaurants, shopping and nightlife business openings fell behind pre-pandemic levels. 

Still, new hotel and travel, nightlife and beauty businesses drove growth in major metros compared to 2021, according to Yelp. 

MARKETS MAY BE UNDERESTIMATING THE THREAT OF HIGH INFLATION, BLACKROCK WARNS
Top five states with the most openings compared to 2021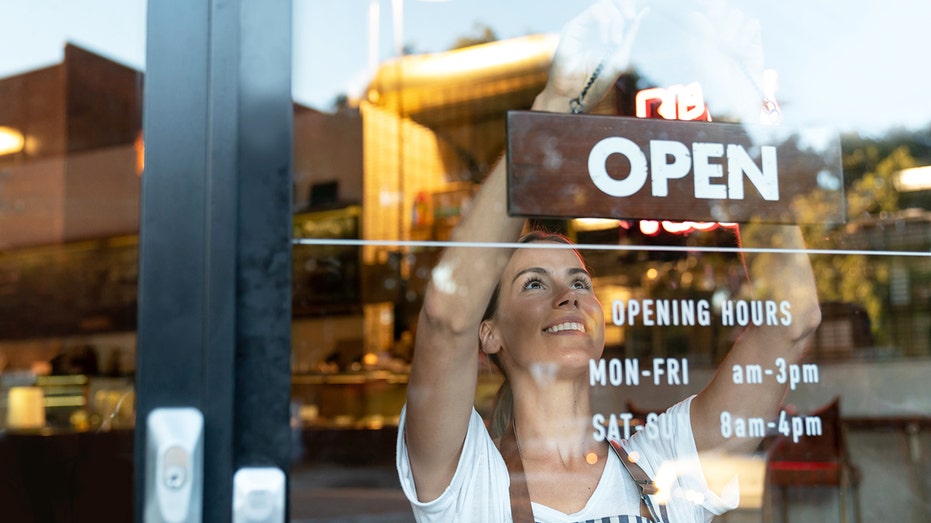 Portrait of a happy business owner hanging an open sign on the door at a cafe and smiling – food and drinks concepts

California, Texas, Florida, New York and Georgia had the most openings in 2022 compared to the year prior. 

Major metros in the aforementioned states such as Los Angeles, Miami and New York City drove "the highest number of new openings in 2022." 

Los Angeles and New York saw increases in business openings for every category that Yelp analyzed, compared to 2021.

STUDY SAYS RED STATES SMASH BLUE STATES AS THE BEST FOR BUSINESS START-UPS
States with the most growth compared to pre-pandemic times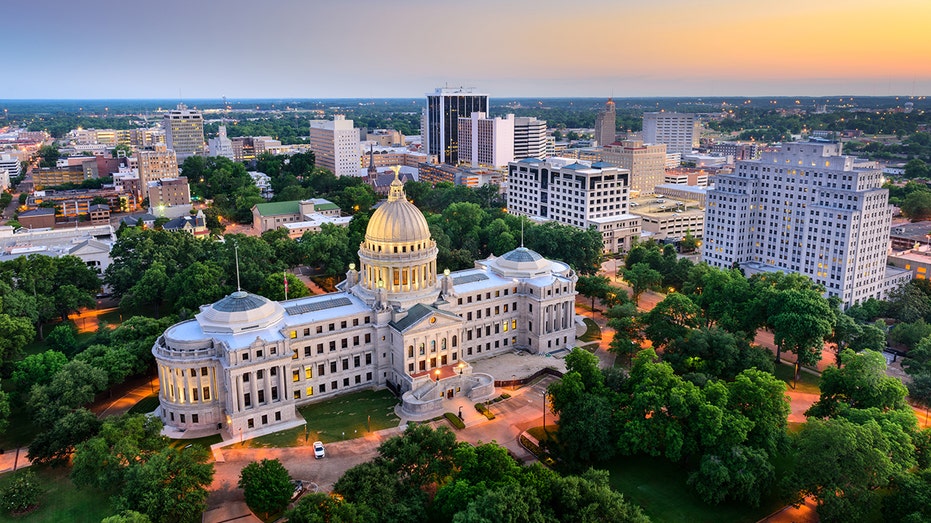 Jackson, Miss. cityscape at dusk.

Mississippi had the highest percentage growth in new businesses compared to 2019 at 62%. 

Alabama wasn't far behind with 54% growth. South Carolina, Louisiana and Georgia also saw significant new business growth compared to 2019.  

That states that didn't surpass 2019 levels such as New Hampshire, Oregon, California, Colorado and New York "were only below by a small margin," according to the report. 

GET FOX BUSINESS ON THE GO BY CLICKING HERE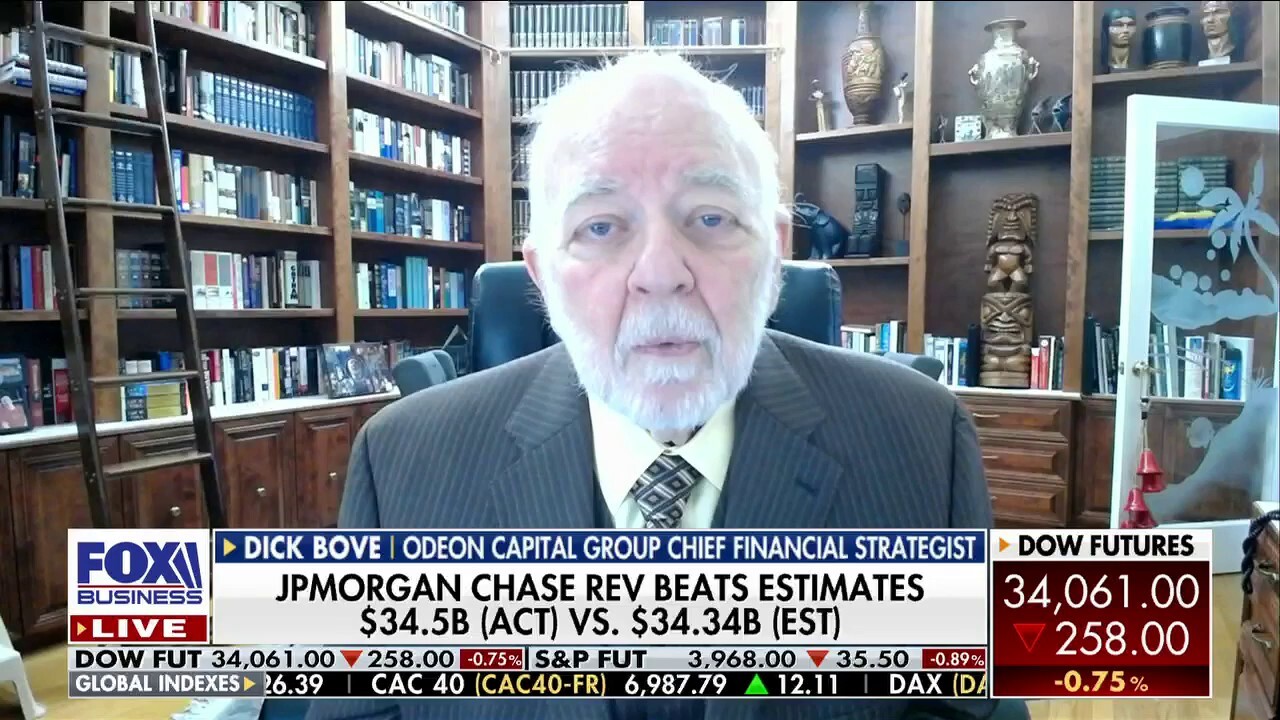 video
US shifting to a 'business-driven' economy: Dick Bove
Odeon Capital Group chief financial strategist Dick Bove says Friday's earnings reports look 'phenomenally good.'

Source: Read Full Article