V of BTS and Conan Gray Want to Make a Song Together
Prepare for the collaboration of the century, because V of BTS and Conan Gray want to make a song together. The two singers have been mutual fans of each other for quite some time, and recently on Twitter they acknowledged they want to collaborate.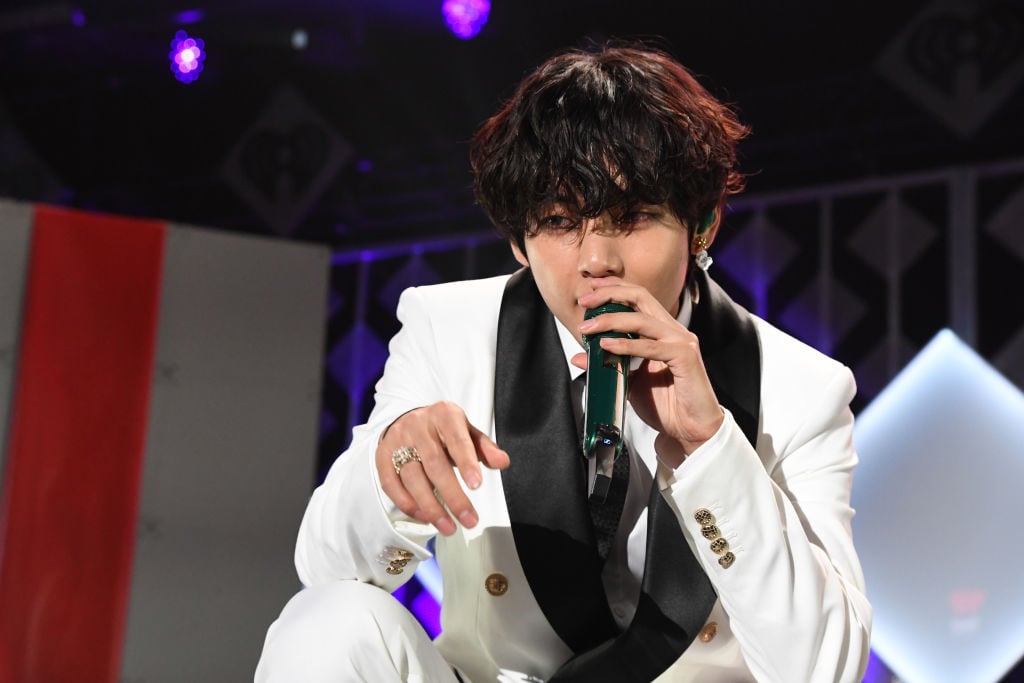 V tweeted at Conan Gray from BTS's account
On May 7, V held a VLIVE livestream. During the livestream, V played Gray's song "The Other Side." A fan account then posted a video clip of V listening to "The Other Side" on Twitter.
Gray saw the fan's post and tweeted, "i love you :,))) @BTS_twt."
V replied to Gray's tweet, "Let's make a song together :)V."
This prompted Gray to reply, "i would love to <3 i adore y'all !!"
V and Conan Gray are fans of each other
In October 2019, Rolling Stone interviewed BTS. The band was asked what artists inspired them, and V told the publication "Conan Gray." When the article was published, Gray saw V's answer, and he took to Instagram to express his excitement over V's shout out.
MTV interviewed Gray and asked if he would ever collaborate with V or BTS.
Gray told MTV, "Oh my gosh. Look. V. Taehyung. I love you. I love you so much. Let's make a song. Please hit me up! I'll write the saddest song for you ever, and we can have such a good time! I would adore that!"
BTS fans really want the two to collaborate
BTS's shared Twitter account now follows Gray, making it seem like the beginning stages of a collaboration have begun. Based on fans' response to V and Gray's Twitter exchange, it's clear fans fully support a collaboration between the two artists.
"i wonder what conan gray and tae are talking about in the dms rn," a fan tweeted.
"the way conan gray went from fanboying over being mentioned by tae to actually have a proper interaction with him…..he's living the dream rn," wrote a Twitter user.
"YES COLLAB WE LOVE TO SEE IT," one fan tweeted.
"Finally I can say my dream is not a dream anymore it's gonna be real like for real," a fan wrote on Twitter.
"what if conan gray and taehyung is collabing for a track on taehyung's solo album," one fan speculated.
V hinted he might release a mixtape
On March 6, V and RM held a VLIVE to talk with BTS fans, and V revealed he has been writing songs. One of the songs he mentioned ended up being "Sweet Night," a song featured in the Itaewon Class OST.
Recently, V hinted that he could release a mixtape of the songs he wrote. The BTS singer often plays online games with fans, and in the chatroom of a game, V teased fans that a mixtape of his songs could be in the works.
"I wrote several songs. Please anticipate it," V wrote in one message according to a fan translation.
His second post read, "I should release a mixtape."
Source: Read Full Article