We Don't Need Another Willy Wonka Movie, but at Least Timothée Chalamet Is in the Next One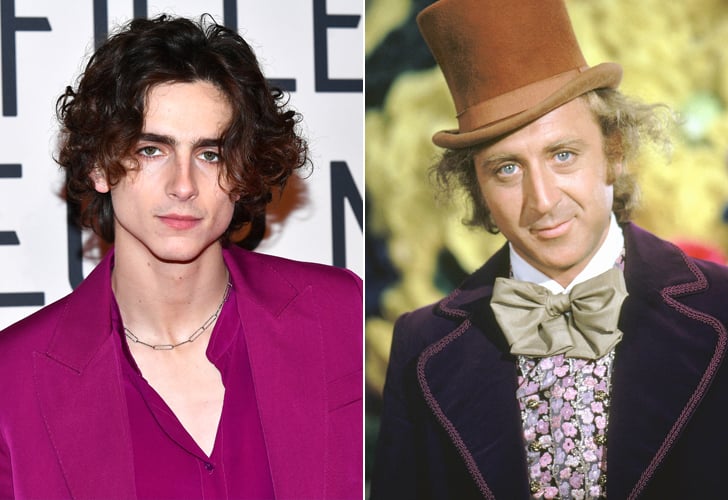 Picture this: Timothée Chalamet in a top hat and purple suit singing "Pure Imagination" while skipping through a field of life-size lollipops and candy-dripping trees with a cane in hand. No, this isn't the storyline of some wild psychedelic-induced dream I had recently — it could very well become an on-screen reality now that Chalamet has been cast as Willy Wonka in a new movie from Warner Bros.
I know what you're thinking and can assure you I had the same reaction. Yes, we're getting yet another film about Willy Wonka, despite the fact that no one asked for a followup to Gene Wilder's iconic 1971 portrayal of the whimsical chocolatier or Johnny Depp's take on the fictional character 34 years later. While I do think Timmy's talent is deserving of fresher, never-before-seen roles, at least it's another chance to see that chiseled jawline of his on the silver screen, am I right? Simply titled Wonka and set to release on March 17, 2023, the third adaptation will revolve around young Wonka's upbringing before he opened his larger-than-life chocolate factory, Deadline reports. Apparently Chalamet will be showing off his singing and dancing skills for the first time with a few musical numbers, so that's certainly something to look forward to.
Source: Read Full Article