When Will SZA Release a New Album?
SZA's debut album, Ctrl, was a critical and commercial success, selling over 1 million copies and spawning a string of hits including "Supermodel," "Love Galore," and "Broken Clocks." Nearly three years later, we haven't heard very much from SZA or anything about a potential follow-up to the album. But we do know that she has been working on new tunes and intends to give fans something to tide them over at some point in the near future.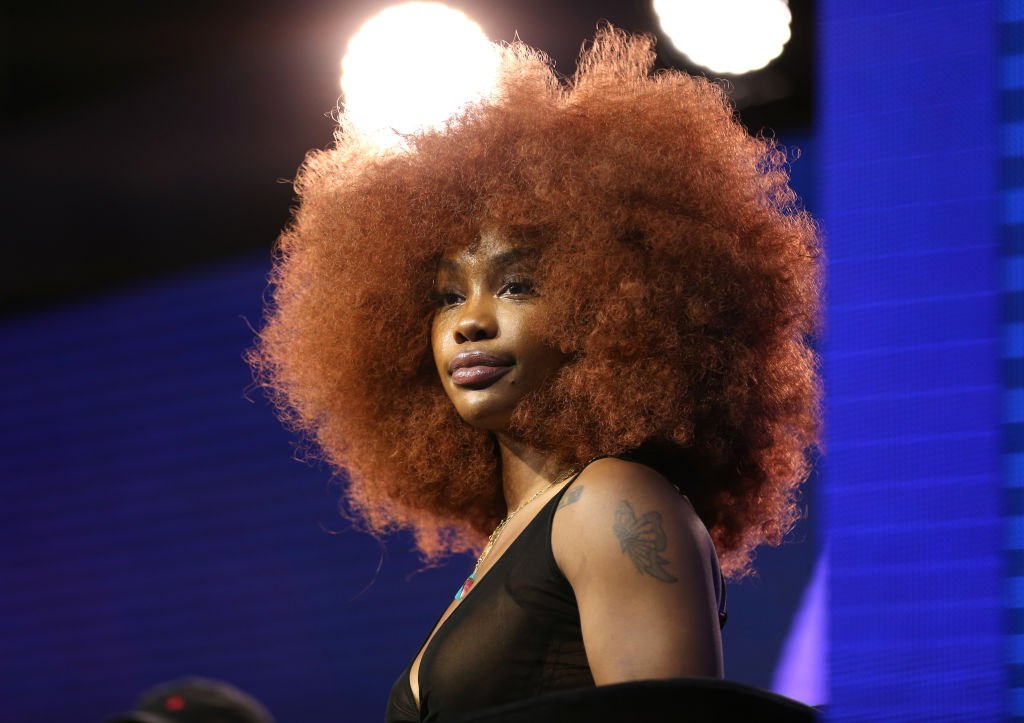 SZA has promised new music in 2020
In January, SZA told an inquiring fan on Twitter that she plans to put out new music in 2020. Repeating the claim in a February interview Rolling Stone, SZA said: "Music is coming out this year for sure." However, she was hesitant to say that she will release a full body of work.
The exact release date for said music is unclear, as SZA previously said on Twitter that sharing one "would stress me n build unnecessary pressure." But she did share some details of what fans can expect, noting that she's drawing inspiration from several jazz artists and childhood influences such as Ella Fitzgerald and Australian soul quartet Hiatus Kaiyote.
"She has so much range," said Terrence "Punch" Henderson, the president of SZA's label, TDE. "She can do alternative rock, traditional R&B, hip-hop, country. Weaving all of those in together, kind of how we did on Ctrl — that's the fun part for me. It's a new chapter. She's not scared to try certain things now."
SZA herself said in an August 2019 interview with social media Kerwin Frost that the album will be "even more of me being less afraid."
Why SZA hasn't released music in so long
In the same Rolling Stone interview, SZA attributed her absence to needing time to deal with a series of personal tragedies, including the deaths of her good friend Mac Miller and her grandmother Norma, whose vocals appeared on Ctrl.
"I've buried so many people in my life, you would think that I would be used to it, or just have a threshold. But my grandma broke the threshold for me," she said of Norma, who died in June 2019 at the age of 90. "It was so weird to not have any…I don't know, any control over anything."
SZA suffered another blow five months later when one of her aunts died, which sent her into a deeper depression.
"I didn't want to make music," she continued. "I didn't. I was just trying to not kill myself, and not quit, period. Because it was really f*cking hard, and lonely as f*ck."
SZA on how she healed
SZA told Rolling Stone that she basically pulled herself up by her bootstraps, shifting her focus to her health and wellbeing. She started working out, doing Pilates, practicing meditation, and using sound bowls.
"You really have to choose to feel better. You have to. Have to," she continued. "Because if you don't, you just die. I decided I'm going to choose that sh*t for my f*cking self, for real. I feel like I'm only trying to make music that I care about, and I'm trying to work with people that will f*ck with me for real. That's it."
"I'm just trying to do everything that is meaningful, and do sh*t that's passionate, and remind myself that I'm worth something and talented and a nice girl. Just basic sh*t," she added. "So that's what the f*ck I've been doing."
SZA also noted: "I am also getting to know myself. Because if I keep trying to regurgitate the same girl, y'all are going to hate that sh*t. And I don't want that either."
How to get help: In the U.S., call the National Suicide Prevention Lifeline at 1-800-273-8255. Or text HOME to 741-741 to connect with a trained crisis counselor at the free Crisis Text Line.
Source: Read Full Article