Which Marriage Boot Camp Couples Are Still Together
WE TV
The secret about Marriage Boot Camp is, there's neither a boot camp nor do you have to be married.
Similar to how you can be divorced or separated and still be a Real Housewife, the WE tv series—which premiered seven years ago—soon figured out that married couples shouldn't get to have all the fun, that serious (or loosely attached) dating duos should have a chance at living all together and talking it out with counselors too.
The "boot camp" refers to the gamut of activities and discussions that occur over the course of 10 days of filming, making for nonstop drama, many tears, a fair amount of shouting and some hypnotically entertaining TV.
And, often times, it helps either way, because couples tend to find out fairly quickly in the glare of the spotlight if they want to keep going once the cameras stop rolling.
Marriage Boot Camp started out as a spin-off of Bridezillas, another WE tv series whose title is fairly self-explanatory, to check in on how five couples were doing after swapping vows.
That format lasted for two seasons, after which they opened the gates to all reality TV stars, and then came Lovers & Liars, Hip-Hop Edition and Family Edition.
Dozens of twosomes have played the game over the course of 16-and-counting seasons, the most recent of which (a new-secrets-from-past-couples edition) ran from February through April. So before anyone's status changes, check in with a bunch of former participants right here: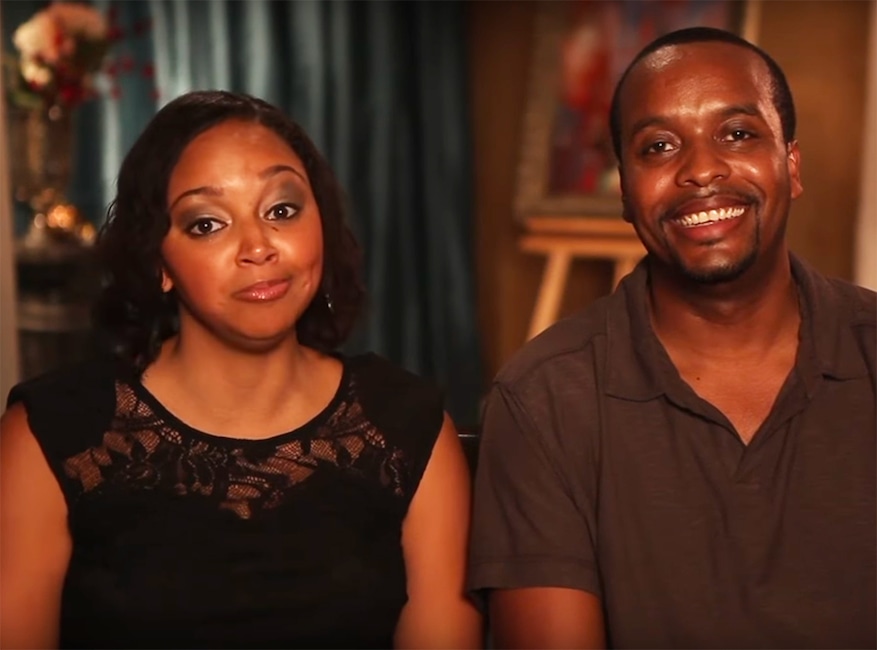 WEtv
Danni & Marlon Starr
Show Status: Married
Current Status: Divorced
Washington D.C. radio host Danni Epps acknowledged back in 2011 that there was "nothing pretty" about her arc on Bridezillas, but she made it to the altar all the same. Alas, she and husband Marlon were having problems by the time they appeared on Marriage Boot Camp in 2013 and, though they welcomed their second daughter afterward, they only stayed married for another year.
"Marriage Boot Camp was life-changing to me," Starr, author of the book Empathy and Eyebrows: A Survivalist's Stories on Reviving Your Spirit After Soul-Crushing S—tstorms, told Essence in 2017. "It gave me permission to forgive my dad and myself and get a divorce."
Danni reiterated, "I did Marriage Boot Camp because I really wanted it to work. Even though my marriage ended, it was 100 percent worth it."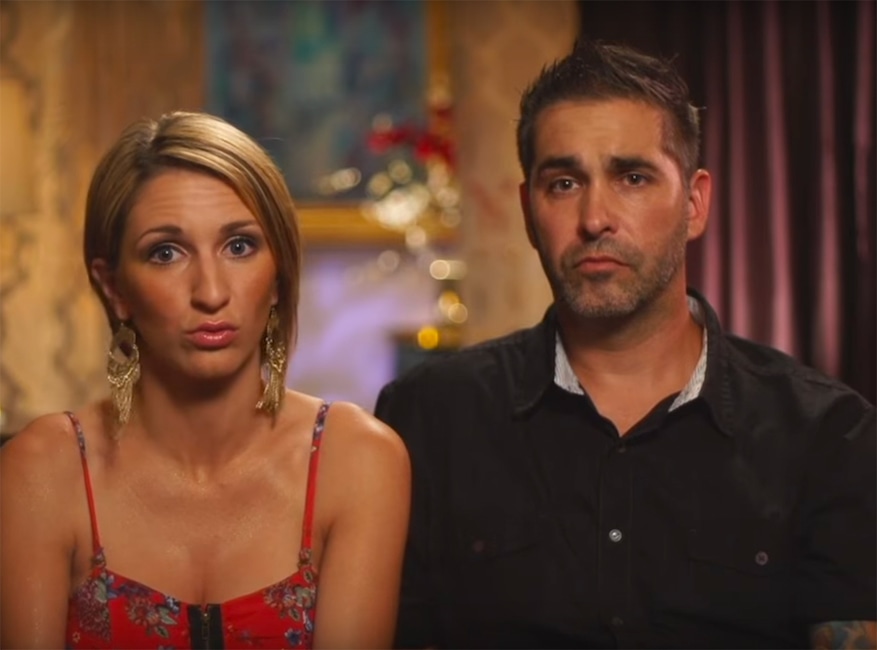 WEtv
Melissa & Chris Moore
Show Status: Married
Current Status: Married
Also part of the show's pioneering first season after their turn on Bridezillas, the Moores live in Las Vegas and did have the third child (each has one from previous relationships) they had been planning to try for when they appeared on the show.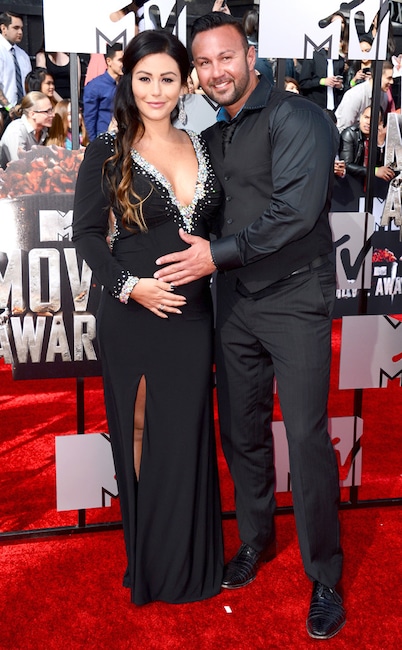 Jordan Strauss/Invision/AP
Jennifer "JWoww" Farley & Roger Mathews
Show Status: Engaged
Current Status: Divorced
They met and started dating while Farley was starring on Jersey Shore. They did the first season of Marriage Boot Camp: Reality Stars, welcomed daughter Meilani in July 2014, got married in October 2015 and had son Greyson in May 2016. JWoww filed for divorce in September 2018.
Article continues below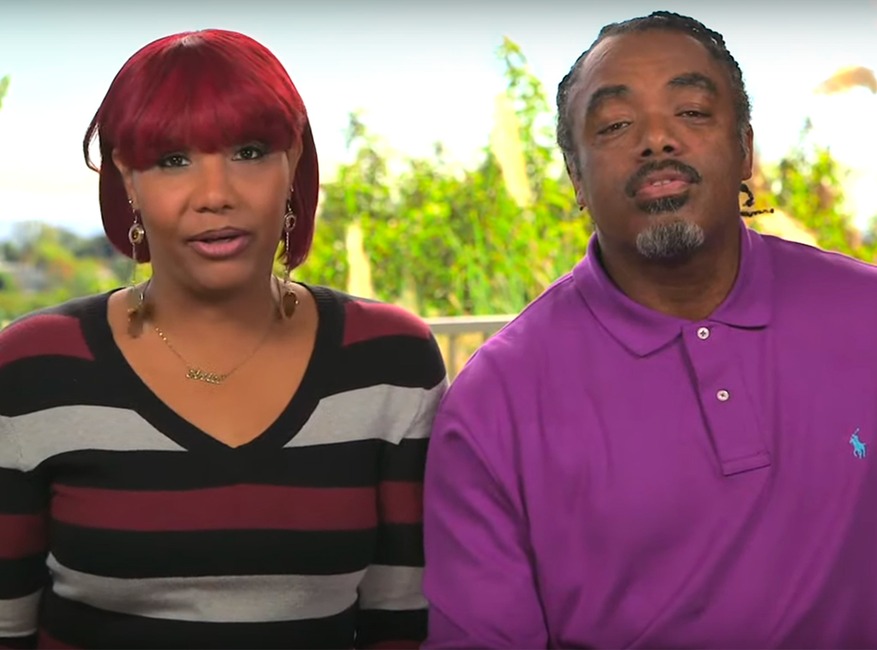 WEtv
Traci Braxton & Kevin Surratt
Show Status: Married
Current Status: Married
The singer and sister of Toni and Tamar Braxton who previously appeared on Braxton Family Values headed to Boot Camp with her longtime husband in 2013. The couple, married since 1996, are now grandparents, and sat down for an interview in May 2020 on the Coping With Corona podcast for a couples edition.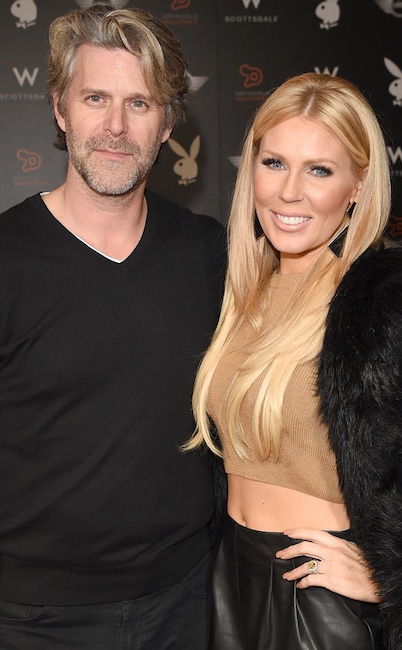 Jason Merritt/Getty Images for Playboy
Slade Smiley & Gretchen Rossi
Show Status: Engaged
Current Status: Engaged
The Real Housewives of Orange County alums have been engaged since she proposed in 2013 and they celebrated 11 years together in February 2020. They're also proud parents of a daughter, Skylar Gray, who was born in July 2019 after Gretchen underwent multiple rounds of IVF.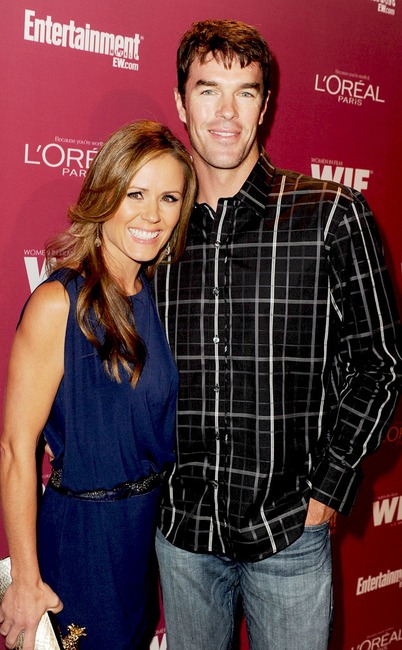 Kevin Winter/Getty Images For Entertainment Weekly
Ryan & Trista Sutter
Show Status: Married
Current Status: Married
The couple that dates back to the first season The Bachelorette—and the franchise's first televised wedding—renewed their vows in 2013 and celebrated their 16th wedding anniversary in December 2019. The Vail, Colo.-based family also includes son Max and daughter Blakesley.
Article continues below
Variety/Shutterstock
Spencer & Heidi Pratt
Show Status: Married
Current Status: Married
The iconic alums of The Hills and I'm a Celebrity…Get Me Out of Here! tied the knot in 2008 and welcomed son Gunner in October 2017. They renewed their vows in December 2018, making for a sweet finale for The Hills: New Beginnings.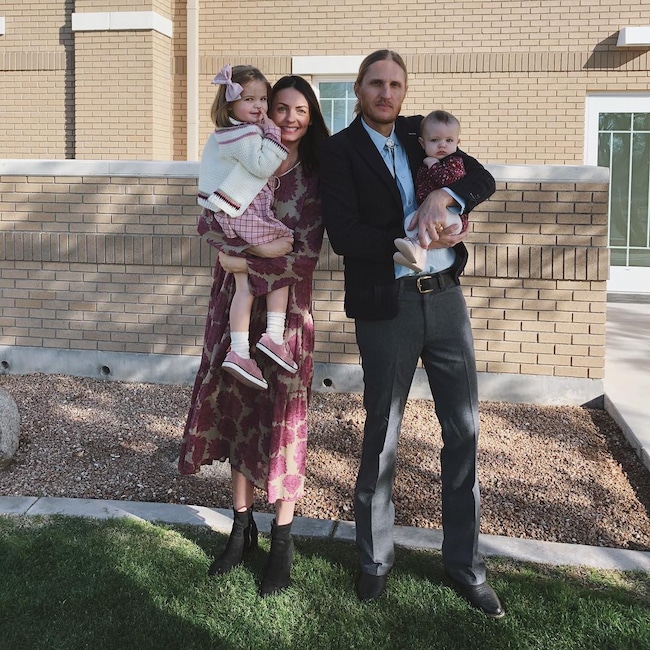 Instagram/Rachel Foulger
Rachel Foulger & Tyson Apostol
Show Status: Dating, then engaged
Current Status: Married
Apostol popped the question during their season finale and they tied the knot in February 2015, with fellow Survivor alum Stephen Fishbach officiating their ceremony in Provo, Utah. They have two daughters.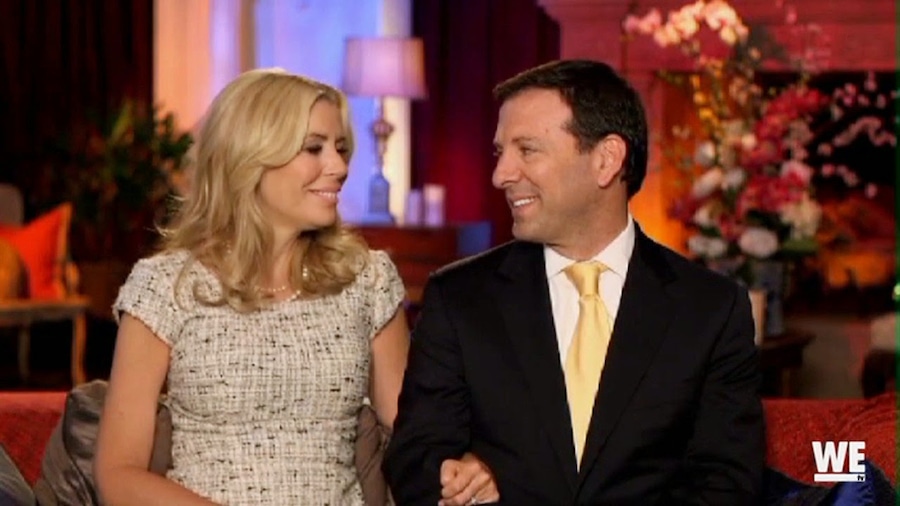 WEtv
Reid & Aviva Drescher
Show Status: Married
Current Status: Married
The parents of two, plus a child apiece from previous relationships, survived two seasons of The Real Housewives of New York City and Marriage Boot Camp, which they appeared on to cope with the pressures of social media fame that comes from your wife throwing her prosthetic leg across the table during an argument.
Article continues below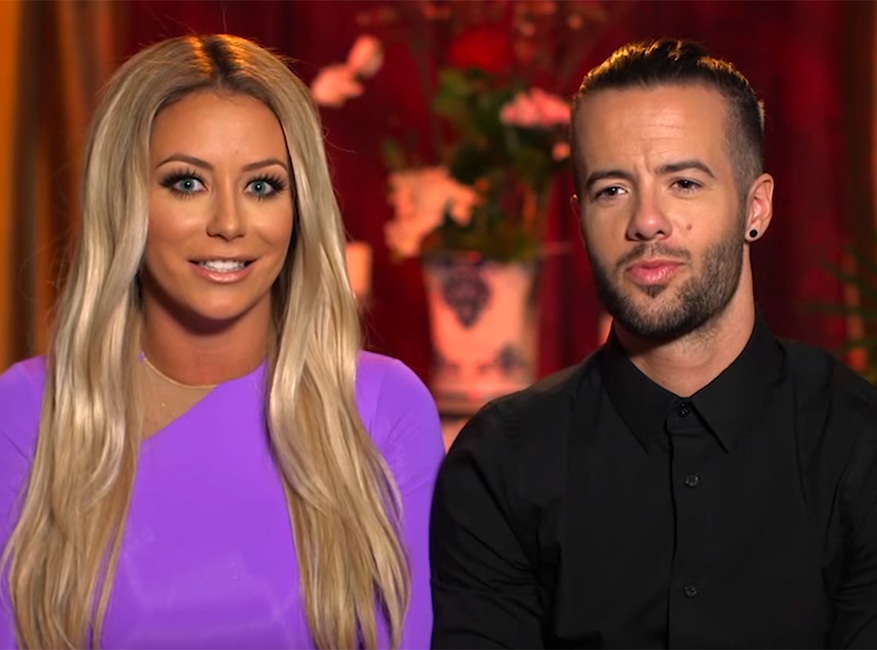 WEtv
Aubrey O'Day & Travis Garland
Show Status: Dating
Current Status: Not Together
The Danity Kane singer made her first of her appearances on the show with the frontman of boy band NLT, whom she was off and on with for awhile before finally breaking up in June 2015.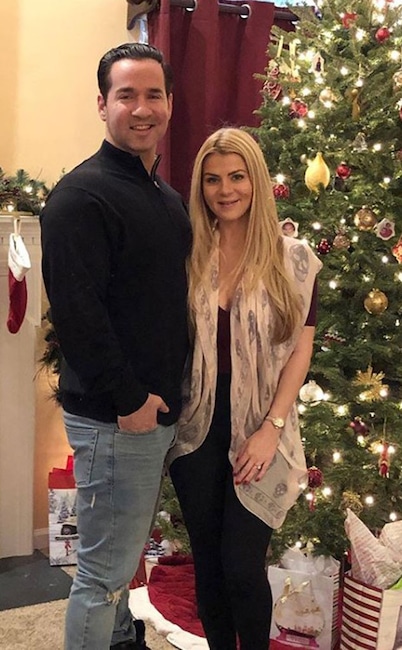 Instagram
Mike "The Situation" Sorrentino & Lauren Pesce
Show Status: Dating
Current Status: Married
The college sweethearts reconnected in 2012 after taking a long break from their pre-Jersey Shore romance. After working through his addiction and other issues on Marriage Boot Camp, the couple got engaged and then married in a wedding shown on Jersey Shore Family Vacation. The pair weathered Mike's trip to prison in 2019 to serve time for tax evasion and say they're ready to start a family.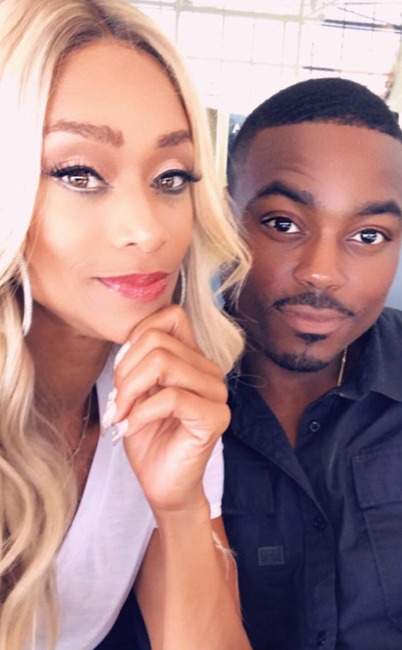 Instagram
Tami Roman & Reggie Youngblood
Show Status: Dating
Current Status: Married
Roman, of The Real World and Basketball Wives fame, has been with the former football player since 2013 and they quietly tied the knot in August 2018. They kept their wedding a secret for a year but caught fans up on their road to the altar on the special Tami Ever After.
Youngblood, who starred at offensive lineman for the University of Miami Hurricanes, told 247 Sports in 2016 that he never saw himself going the reality-TV route, but it was working out. "I'm more of a laid-back person, but my girl is on TV and sometimes she needs me for certain scenes and whatnot so I'll go do that with her. We also did the Marriage Boot Camp thing—that was my first time ever on TV and that was weird," he recalled. "The first four to five days I was like, 'Man, what the hell am I doing?' You know what I mean, but I calmed down and I got into it. I just said, 'Alright let me calm down and be myself.' But it's a blessing. It's a good platform and it opened up doors to other things as well."
Roman has two daughters, Lyric and Jazz, from her first marriage to NBA star Kenny Anderson. She opened up to Keyshia Cole on Fox Soul in February 2020 about having multiple miscarriages in her efforts to have another child and said she was considering surrogacy.
Article continues below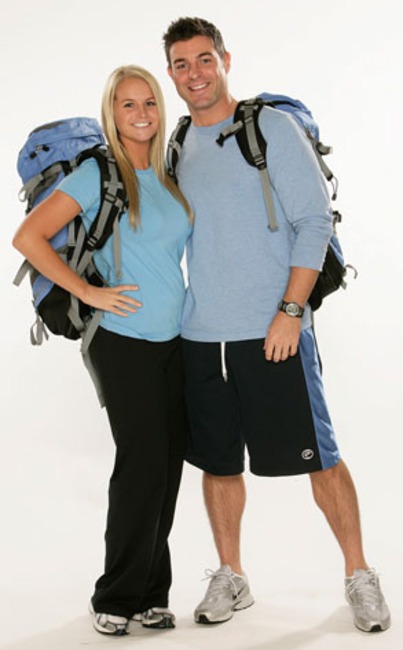 Monty Brinton/CBS
Jeff Shroeder & Jordan Lloyd
Show Status: Engaged
Current Status: Married
They met on the 11th season of Big Brother in 2009 and ultimately realized they were meant to be. They also competed in the travel boot camp known as The Amazing Race and both got married and welcomed son Lawson in 2016. Son Layton followed in 2018.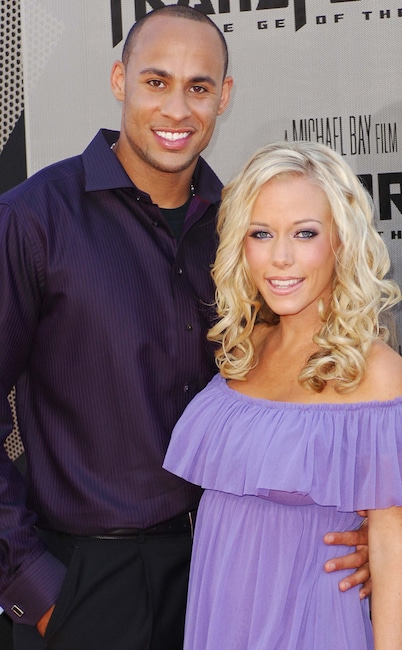 Picture Perfect/REX/Shutterstock
Kendra Wilkinson & Hank Baskett
Show Status: Married
Current Status: Divorced
The Girls Next Door alum and the retired NFL player were married for nine years after their Marriage Boot Camp appearance, but their relationship came to an end in late 2018 after a cheating scandal and ensuing emotional roller coaster. Their divorce was finalized in February 2019 and they're sharing custody of son Hank IV and daughter Alijah.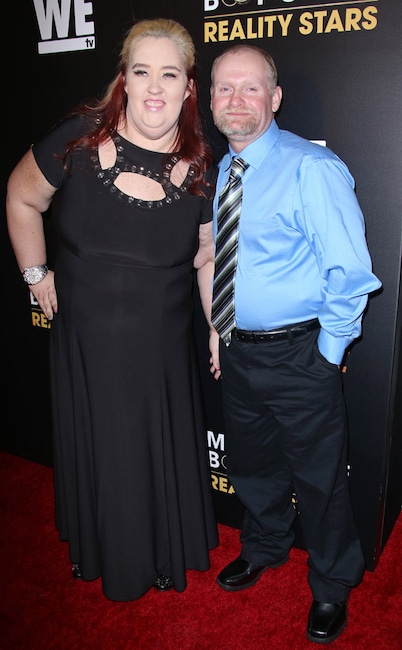 Matt Baron/Shutterstock
June "Mama June" Shannon & Mike "Sugar Bear" Thompson
Show Status: Separating
Current Status: Separated
The Here Comes Honey Boo Boo stars considered themselves married, though they never actually made it official. They had been together for about a year when daughter Alana "Honey Boo Boo" Thompson was born in 2005 and they got engaged in 2012 but broke up in 2014. Estranged when they appeared on Marriage Boot Camp, Sugar Bear confessed on the show that he had been unfaithful, and he's now married to Jennifer Lamb Thompson.
Article continues below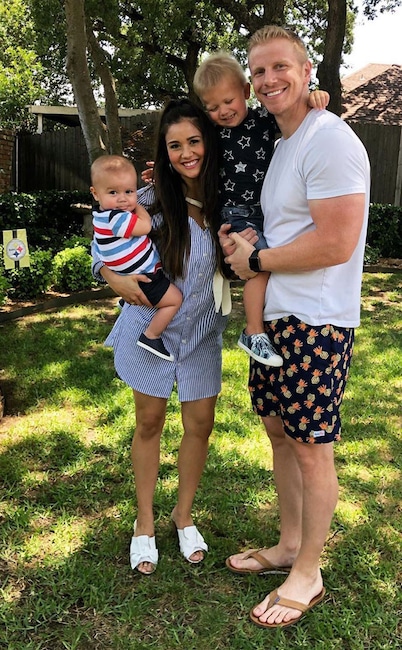 Instagram
Sean & Catherine Lowe
Show Status: Married
Current Status: Married
Lowe chose wisely at the end of the 17th season of The Bachelor. These two got married in 2014, televising their wedding on ABC. Since appearing on Marriage Boot Camp to shore up their relationship, they've welcomed son Samuel in 2016, son Isaiah in 2018 and daughter Mia in December 2019.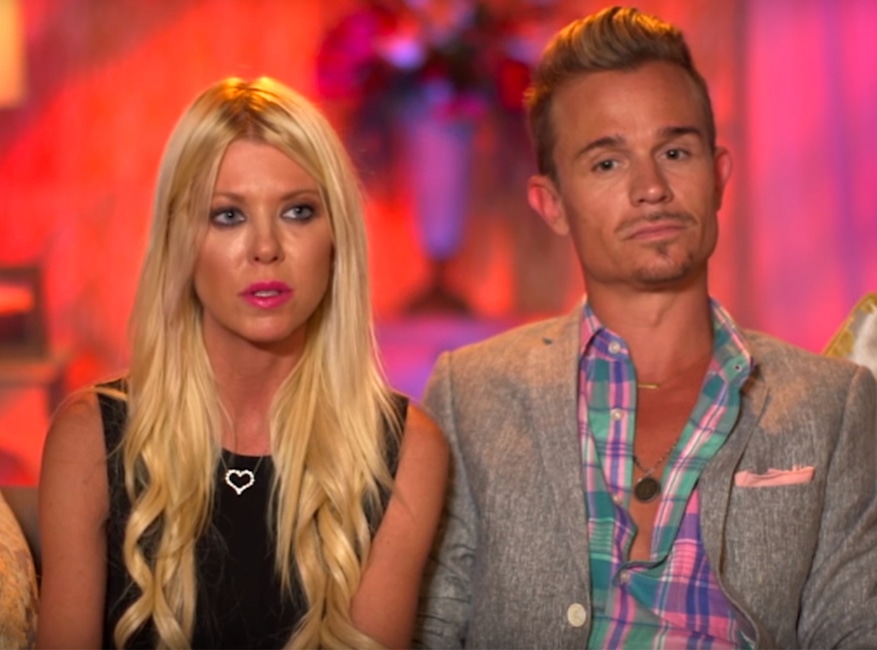 WEtv
Tara Reid & Dean May
Show Status: Faking it
Current Status: Friends
Counselors suspected something wasn't quite right between the American Pie star and the club promoter, whom she had known for years but wasn't in a relationship with when they appeared on Marriage Boot Camp.
"I did it for you because you said, 'I just wanna make a little bit of money and I wouldn't mind the fame,'" cameras caught her saying, and the unraveling of their scheme provided for a gripping plot point.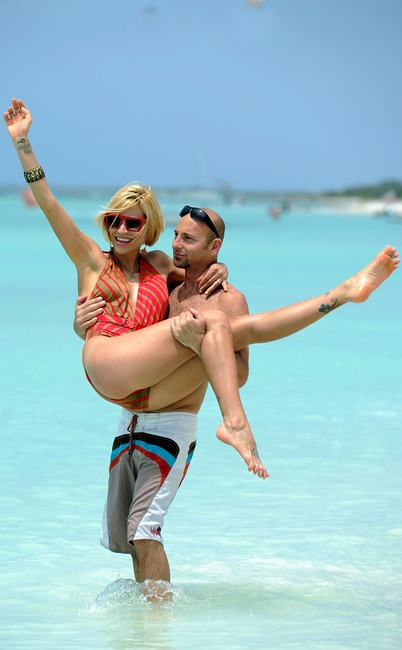 Frazer Harrison/FilmMagic
Lisa D'Amato & Adam Friedman
Show Status: Married
Current Status: Married
The America's Next Top Model All-Stars winner (and oldest-ever ANTM winner at 30) married her entrepreneur husband in 2012, had her first son, Daxel, in 2013 and then livestreamed the birth of their second son, Venice, in 2016.
Article continues below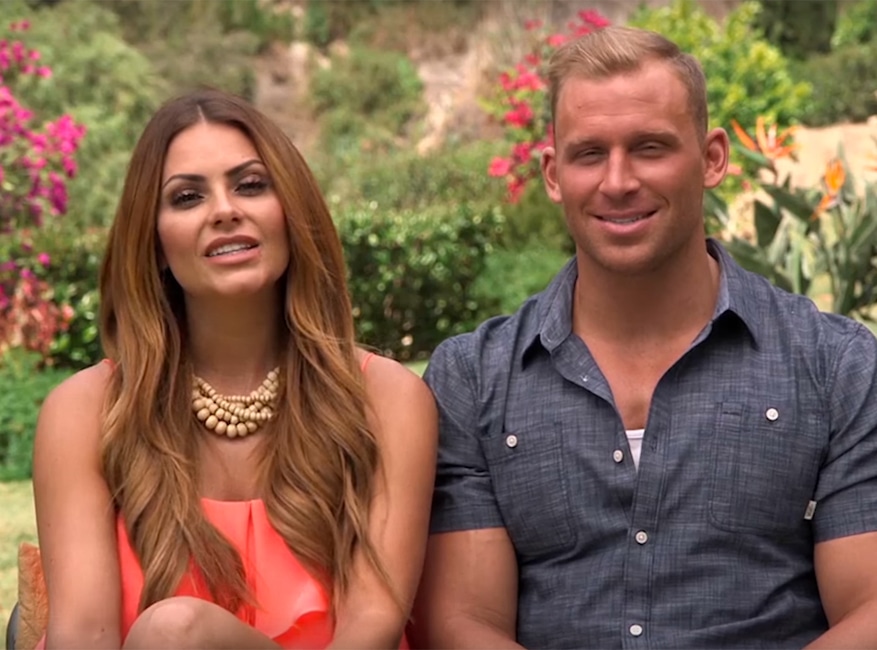 WEtv
Michelle Money & Cody Sattler
Show Status: Dating
Current Status: Not Together
Their Bachelor in Paradise-fueled romance combusted during Marriage Boot Camp, which ended with Sattler accusing Money of not wanting to be with him, to which she replied, "You're right, I don't." They broke up for good soon afterward.
"I really do wish him all the happiness in the world," Money told Us Weekly in June 2016. "But I don't see us really having a future together." By then she was dating golfer Mike Weir and they're still together.
Lately, however, Money's focus has since been on her daughter Brielle, who was hospitalized for three weeks after a skateboarding accident in March. Happily, the teenager is back home and on the road to recovery with "a whole new outlook on life," according to mom.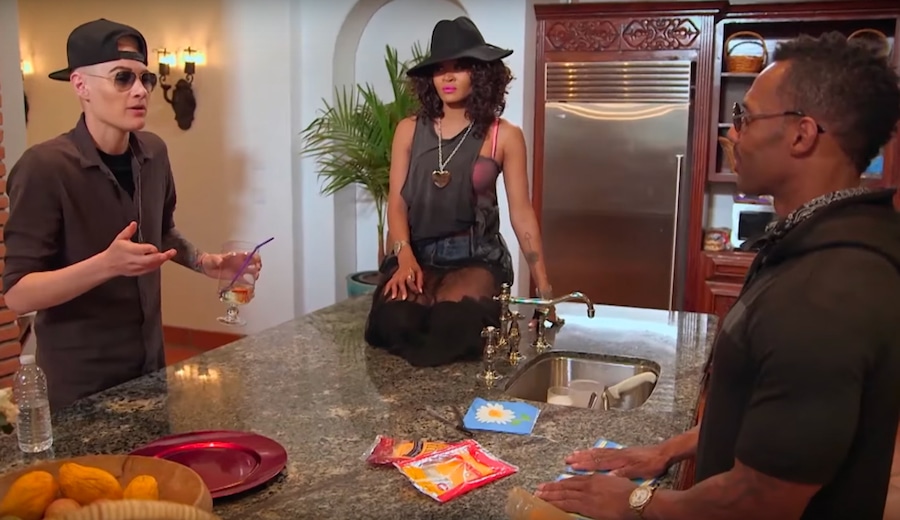 WEtv
Margeaux Simms, Nikko London & Merika Palmiste
Show Status: Complicated
Current Status: Probably still complicated
Margeaux and her Test Drive mate London had been married since 2007 but no one really knew until 2014, and then in 2015 the Love and Hip-Hop: Atlanta personality revealed she was dating Palmiste, a model from Estonia. So naturally they all went to Marriage Boot Camp in 2016.
On Love & Hip-Hop: Atlanta in 2017, London asked Margeaux if she wanted a divorce and her reply: "I feel like we're fighting reality…Obviously I love you, I'm always going to love you, but we don't jell the same way. We have to just move forward, you know?"
But no one has ever reported on these two getting divorced.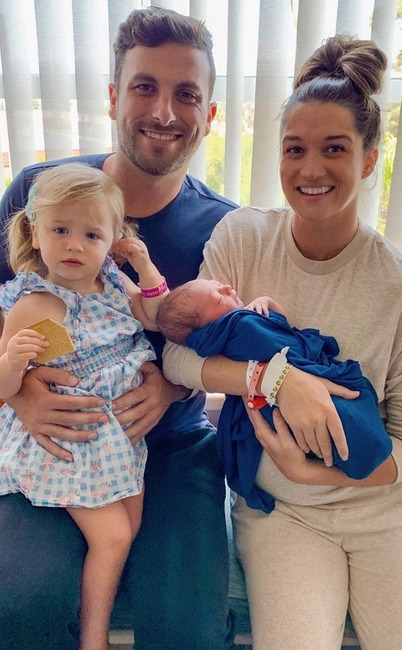 Instagram
Tanner & Jade Tolbert
Show Status: Married
Current Status: Married
The Bachelor in Paradise pair fell in love on the second season of the show and tied the knot in 2016. They welcomed daughter Emerson in August 2017 and son Brooks arrived via speedy delivery in their (luckily walk-in) master bedroom closet in July 2019.
Article continues below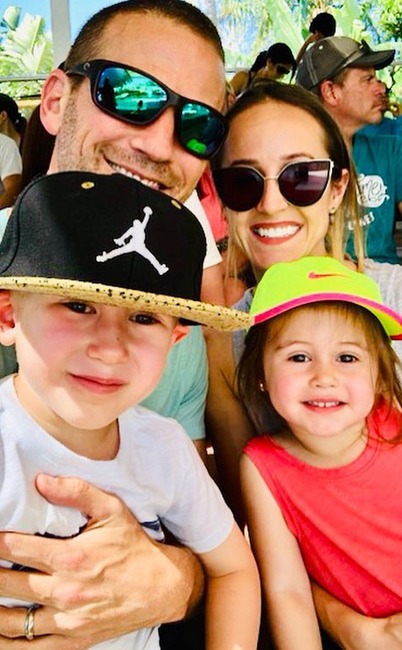 Instagram
Ashley Hebert & J.P. Rosenbaum
Show Status: Married
Current Status: Married
The couple fell in love on The Bachelorette in 2011, got married in 2012 and are parents to son Ford and daughter Essex. Having come out of boot camp stronger than ever, they renewed their vows in 2018.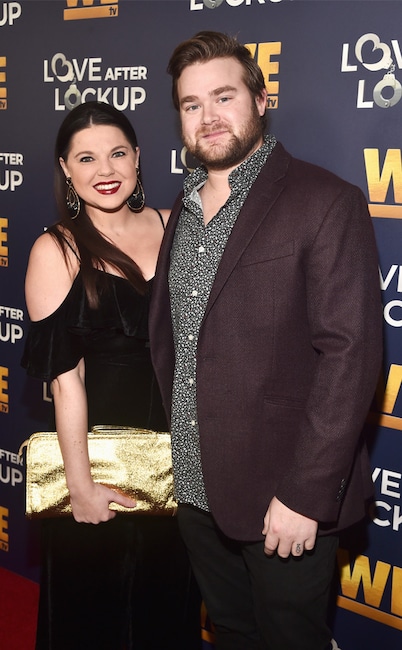 Alberto E. Rodriguez/Getty Images for WE tv
Amy Duggar & Dillon King
Show Status: Married
Current Status: Married
Cousin Amy from 19 Kids and Counting married her fellow in 2015 and they welcomed their son Daxton in October 2019.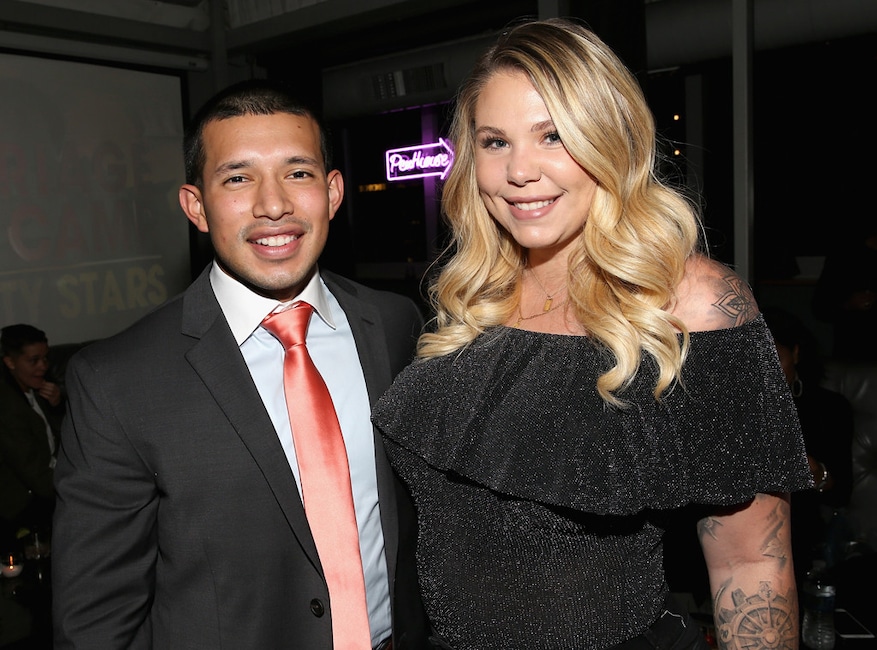 Bennett Raglin/Getty Images for WE tv
Kailyn Lowry & Javi Marroquin
Show Status: Divorcing
Current Status: Divorced
The Teen Mom stars got married in 2012 when Kailyn was pregnant with their son Lincoln but started divorce proceedings in 2015, actually going on Marriage Boot Camp to learn how to be better co-parents. Kailyn is also mom to son Isaac from a previous relationship, then after splitting up with Javi welcomed her third son, Lux, with friend Chris Lopez. She is currently pregnant with baby No. 4.
Article continues below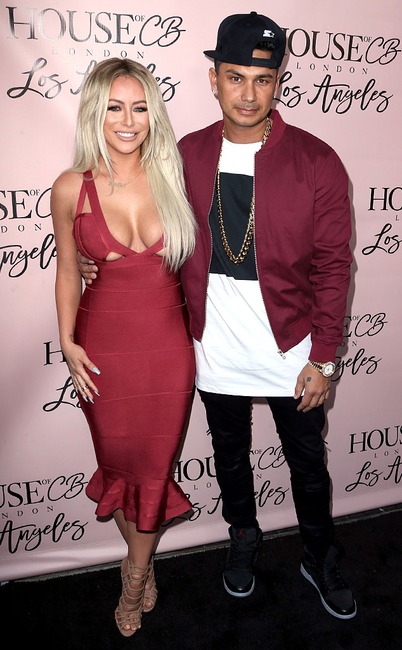 Mediapunch/Shutterstock
Aubrey O'Day & Pauly D
Show Status: Dating
Current Status: Not together
This pair started dating in late 2015 when they met on Famously Single and were together on-and-off for three years. They ultimately broke up when Pauly D decided he was not ready for marriage, while O'Day wanted to take that next step.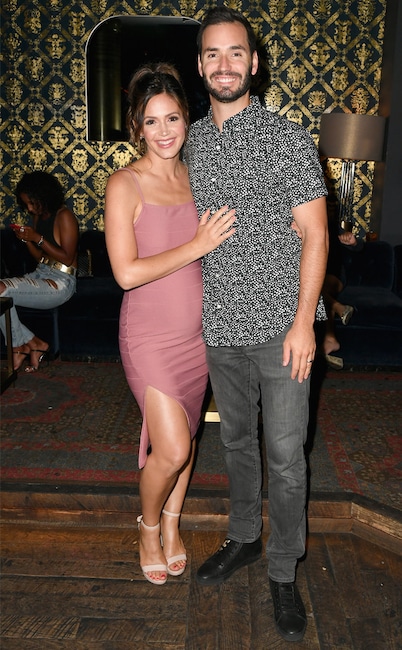 Earl Gibson III/Getty Images for WE tv
Desiree Hartsock & Chris Siegfried
Show Status: Married
Current Status: Married
Season nine of The Bachelorette ended with the lovebirds getting engaged. They tied the knot in 2015 and had their first child, son Asher, a year later. As new parents, the pair decided to return to TV to work on their communication skills and they welcomed their second son, Zander Cruz, in January 2019.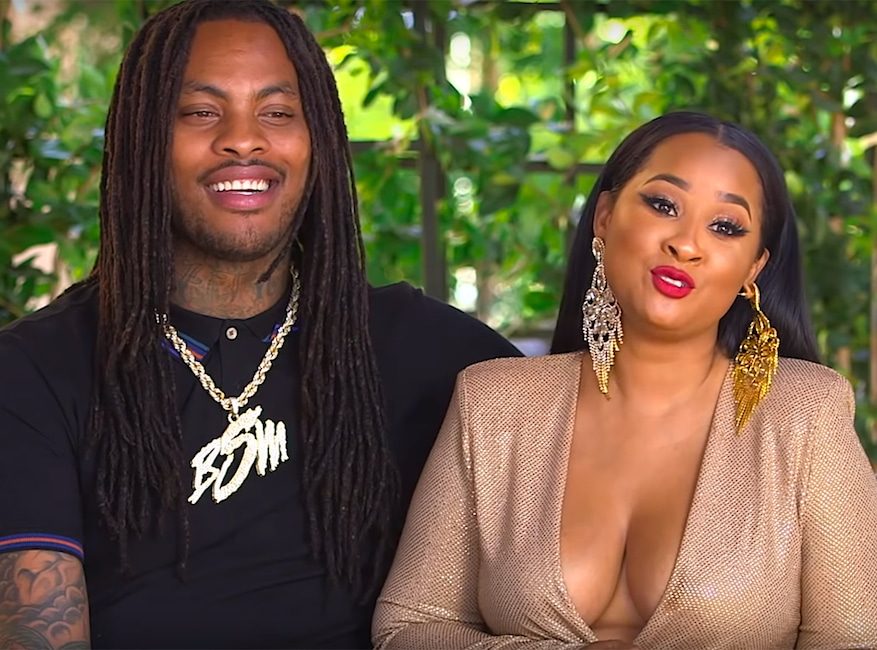 WEtv
Waka Flocka Flame & Tammy Rivera
Show Status: Married
Current Status: Married
The rapper and his wife since 2014 are still going strong and he's dad to her daughter Charlie from a previous relationship.
Article continues below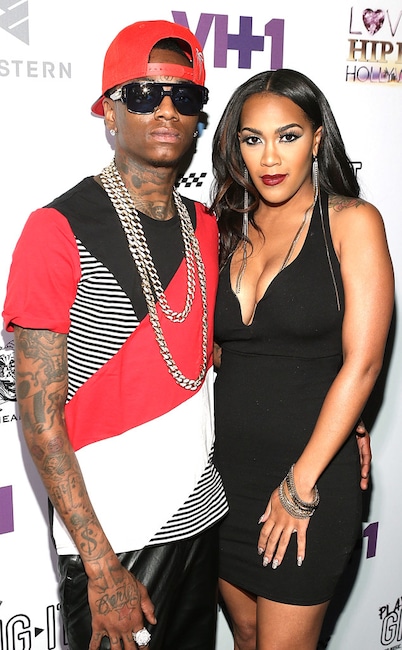 Jesse Grant/Getty Images for VH1
Soulja Boy & Nia Riley
Show Status: On the outs
Current Status: Not together
Their off-and-on relationship couldn't even go 10 days on Marriage Boot Camp without being visibly tumultuous, and when Nia was questioned about what looked like Soulja Boy getting physically rough with her on the show, she said it was what it looked like.
"I would never fake any form of an abusive relationship on TV. I'm not an actress," she tweeted. "He was mad af I was talking to him how he talks to me and tried to attack me then remembered them cameras were there."
"I felt it wasn't as bad till it was time to film, and then s–t just went way south," Riley also said in 2019 on Van Lathan's Red Pill Podcast. She has a daughter from a previous relationship.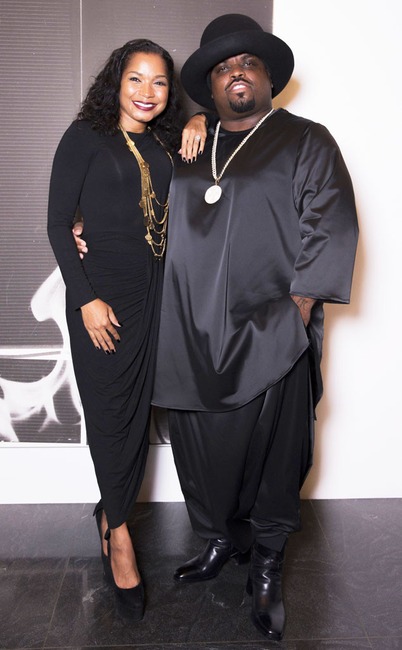 Kevin Tachman/WireImage
Shani James & Cee-Lo Green
Show Status: Engaged
Current Status: Engaged
Explaining why they decided to subject themselves to such an experience, Shani told KTLA 5, "We don't consider it to be subjecting, we actually consider it to be introducing ourselves to a new element to our relationship."
Sitting down on The Real together in February 2020, Cee-Lo, who's been married before, explained that they "weren't in a rush," hence their four-year engagement, but that he had found a best friend in Shani. "I know time is ticking, but she's being really, really patient. That's another one of her strong points." Shani added, "I tell people, one thing that's really special about our bond is that we've made it our tradition to be untraditional, and time is on our side…Some people get married right away and others take their time, and we're just taking our time."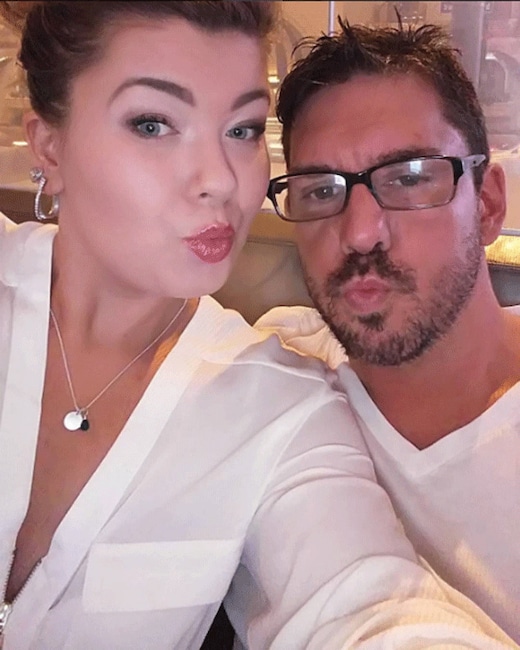 Instagram
Amber Portwood & Matt Baier
Show Status: Engaged
Current Status: Not together
This couple first connected through Twitter in 2014 and dated on-and-off until Baier popped the question a year later. They were together for nearly three and half years, but ultimately could not get past their issues, and not even a trip to Marriage Boot Camp: Reality Stars 10—Family Edition 2 with Amber's mom Tonya Portwood helped. They split up for good in 2017 and Matt has since gotten married, had a kid and is now reportedly mid-divorce.
Article continues below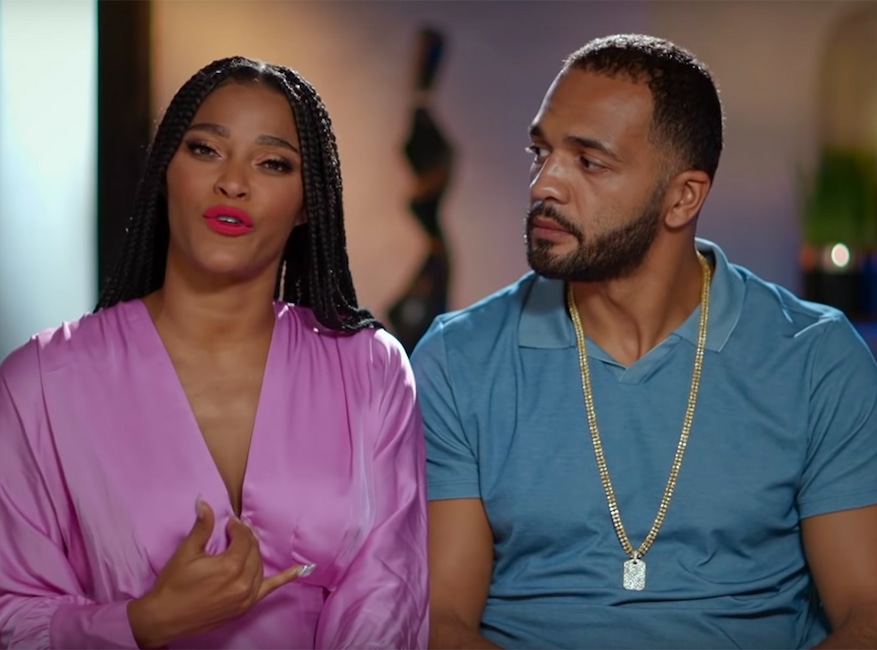 WEtv
Joseline Hernandez & Robin "DJ Ballistic Beats" Ingouma
Show Status: Dating
Current Status: Still together
After her years-long relationship with Stevie J ended, the Love & Hip-Hop Atlanta star tested out her bond with Ballistic Beats fairly early on—and they remain together after appearing on the show's most recent season.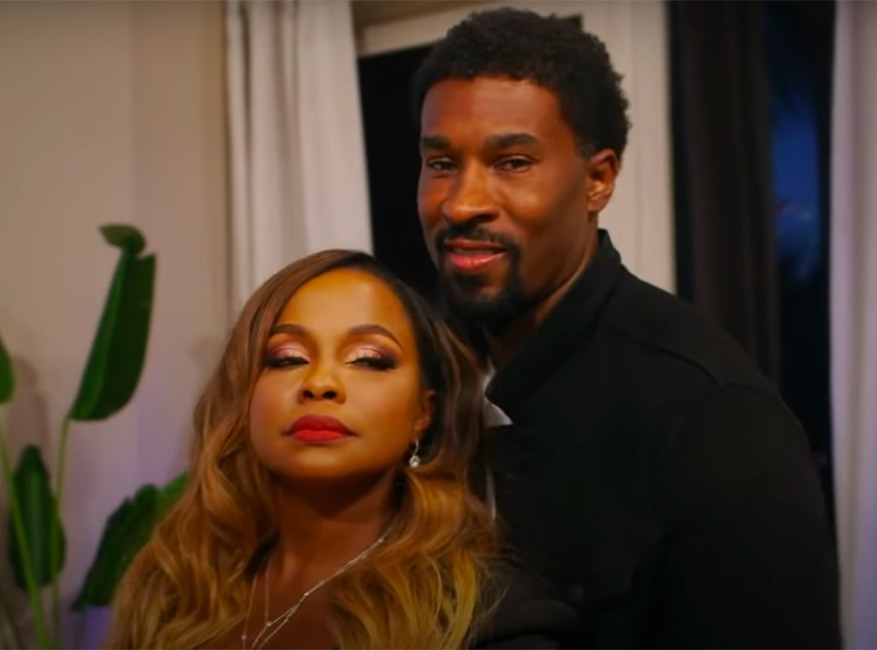 WEtv
Kurupt & Toni Calvert
Show Status: Dating
Current Status: TBD
Season 17, Marriage Boot Camp: Reality Stars 15—Hip-Hop Edition 3 is scheduled to premiere July 2, 2020.
Talking it out really does help, whichever way it leads.
Source: Read Full Article