11 Movies That Managed to Become Great TV Shows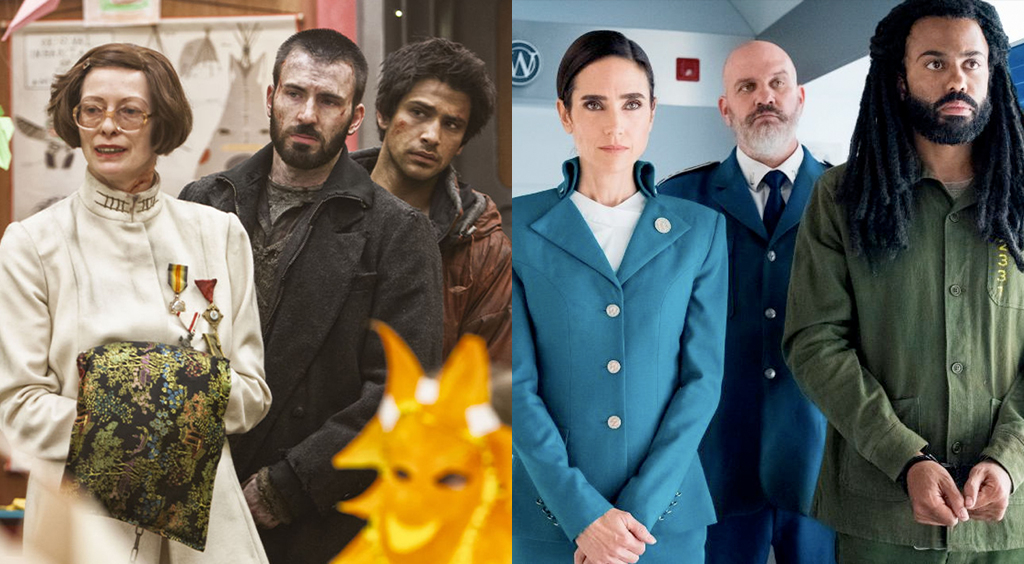 Shutterstock; TNT
Most movies don't even have a plot that holds up for two hours, let alone has enough gas in the idea tank to power multiple seasons of television. Even great films usually have exactly the time allotted to tell the tale and move on.
Which doesn't mean that plenty of people haven't tried to make small-screen magic out of content that fared well—or in some cases, not well at all—on the big screen.
That's where "story by" and "created by" credits start to diverge, of course…
Snowpiercer, premiering tonight on TNT, is the latest series to have been adapted from a movie for high-concept multi-episode television–though not just any movie. None other than newly minted Oscar winner Bong Joon Ho directed the 2013 film, about a train endlessly traversing the planet's frozen landscape that happens to be carrying the remainder of humanity. Which is enough people, mind you, to have stringent class divisions and a society split between the haves, have-nots, and those tasked with keeping the front of the train happy and the back of the train separate.
The show had been in development for several years, but there was no time like hot on the heels of Parasite's success—which started in 2019 when it became the first South Korean movie to win the Palme d'Or at Cannes—to get this show on the road.
Chris Evans starred in the film as the leader of the rebellion, and that role is assumed here (albeit more reluctantly at first, because, time to fill) by Hamilton star Daveed Diggs. Jennifer Connelly's place in the proceedings most seems to resemble the hauntingly efficient Tilda Swinton as a first-class passenger who makes announcements as the Voice of the Train, though Connelly's Melanie Cavill looks to be more human than Swinton's Minister Mason.
Joon-ho is listed as an executive producer, but the show was developed by Josh Friedman—who has taken a film's premise and adapted it for TV before, and pretty darn well.
So without further adieu, let's look at some of the best series that blossomed from their movie roots: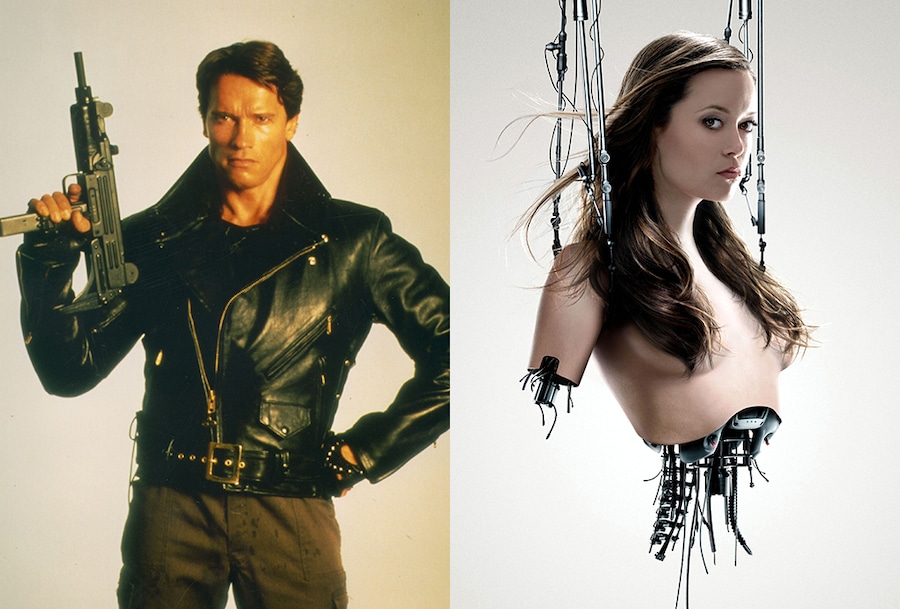 Shutterstock
Terminator: The Sarah Connor Chronicles
Created by Snowpiercer developer Josh Friedman, the Fox series picked up where Terminator 2: Judgment Day left off—as, once upon a time, the third Terminator film did, though we were asked to forget all ensuing action when 2019's Terminator: Dark Fate (also written by Friedman) came out.
Anyway, starring Lena Headey as the waitress turned warrior and mother of resistance leader John Connor, supposedly 15 and played pretty convincingly by 20-year-old Thomas Dekker, and Summer Glau as the Terminator who protected John in the future (none of it ever makes any sense unless you're watching it), the sci-fi drama was Fox's highest-rated new scripted series in 2007-08 and fans were all in, but it didn't get renewed for a third season.
All the people who didn't go see Dark Fate would have probably preferred another three or four years of The Sarah Connor Chronicles instead.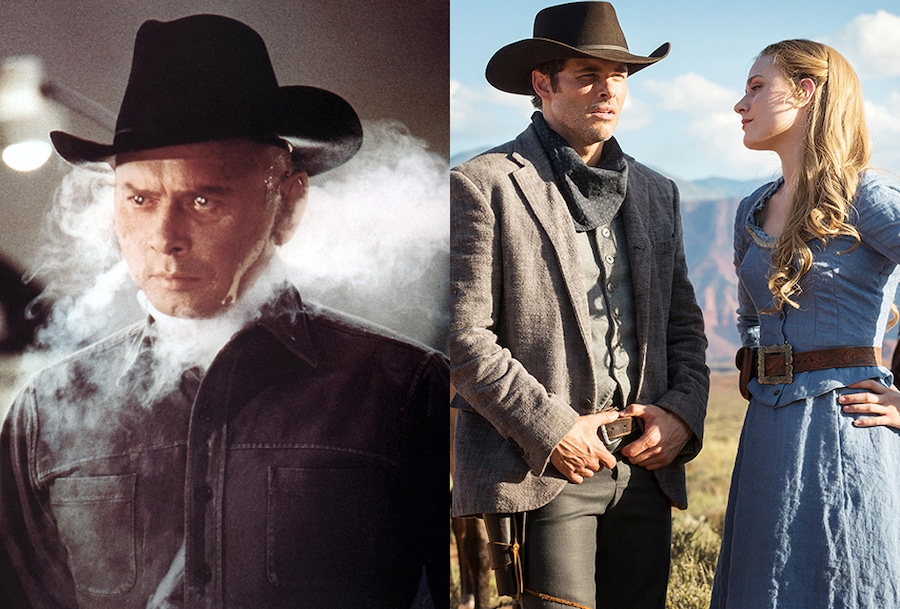 Shutterstock/HBO
Westworld
Lest we forget that HBO's mindf–k of a drama about humans and robots who tend to have more humanity than they do was first a 1973 B-movie written and directed by Michael Crichton, who gets the "Based on a story by" credit in Lisa Joy and Jonathan Nolan's creation. It's been nominated for 43 Emmys, but has only won in technical categories so far.
The third season, which transplanted the action to Los Angeles, just concluded on May 3, 2020, and HBO has renewed it for a fourth season.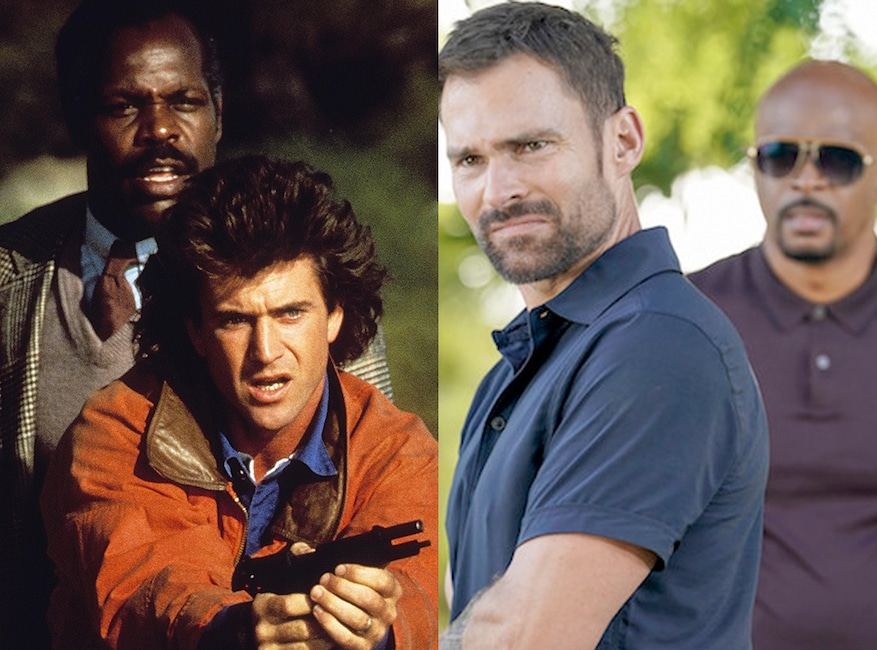 Shutterstock
Lethal Weapon
This snappy adaptation of the Mel Gibson–Danny Glover buddy cop franchise starring Clayne Crawford as loose cannon Martin Riggs and Damon Wayans as solid family man Roger Murtaugh lasted three seasons.
The Fox show managed to get through Riggs getting killed off because Crawford was fired (he later acknowledged losing his temper and becoming belligerent on set). They replaced him with a new talkative cop, played by Seann William Scott. But they couldn't overcome Wayans deciding to leave the show at the end of season three, citing health reasons, saying in an interview he was "a 58-year-old diabetic and I'm working 16-hour days…I'm done. Like Murtaugh said, I'm too old for this."
Article continues below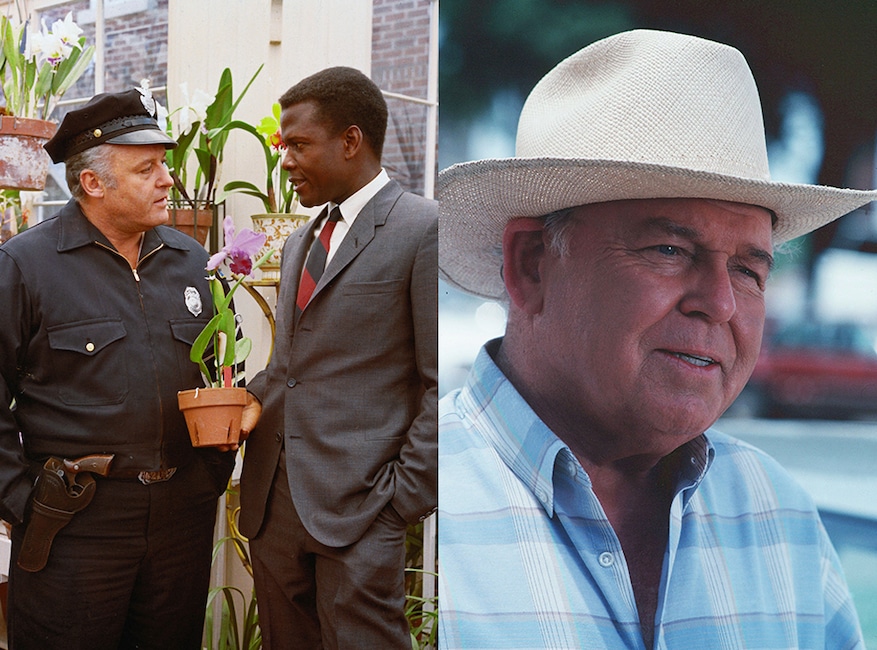 Shutterstock
In the Heat of the Night
Originally a 1965 book, then the 1967 film classic starring Sidney Poitier and Rod Steiger about a racially charged murder investigation in the Deep South, it became a "loosely inspired by" NBC procedural drama in 1988 starring All in the Family icon Carroll O'Connor as Police Chief Gillespie and Howard Rollins as Virgil Tibbs. It ran for eight seasons, though O'Conner and Rollins left after six.
The movie won five Oscars, including Best Picture and Best Actor for Steiger, and O'Connor won an Emmy in 1989.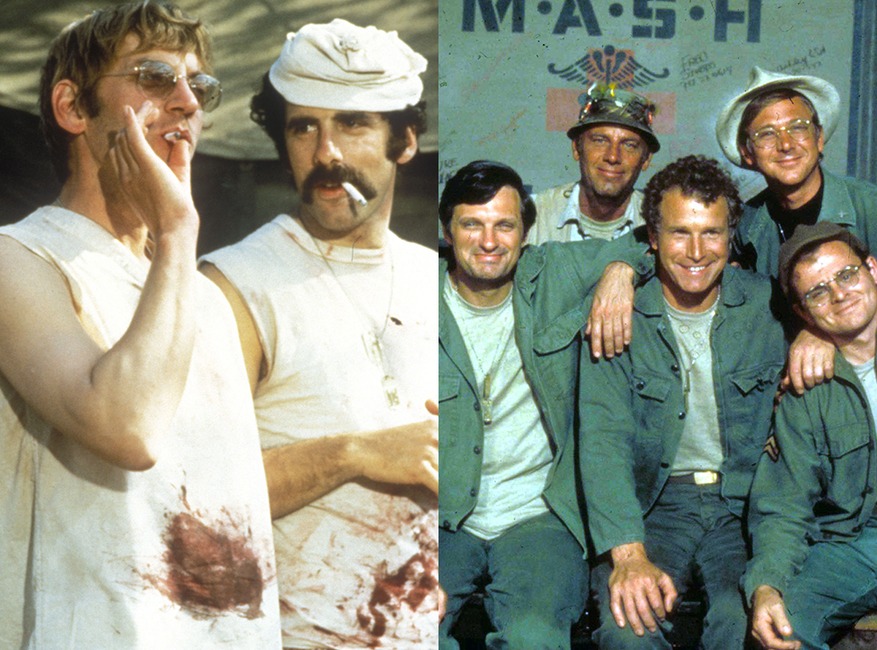 Shutterstock
M*A*S*H
May any sitcom have a level of success that loosely resembles the success of this classic CBS comedy created by Larry Gelbart and Gene Reynolds, which followed the also-classic 1970 Robert Altman film (based on a 1968 novel) about the Mobile Army Surgical Hospital unit stationed in Uijeongbu, South Korea, during the Korean War.
The show ran for 11 seasons starting in 1972, winning 14 Emmys, including one for Outstanding Comedy Series, two for Lead Actor for Alan Alda, who also won one for writing and another for directing; two for Supporting Actress for Loretta Switt; and a Supporting Actor win for Harry Morgan.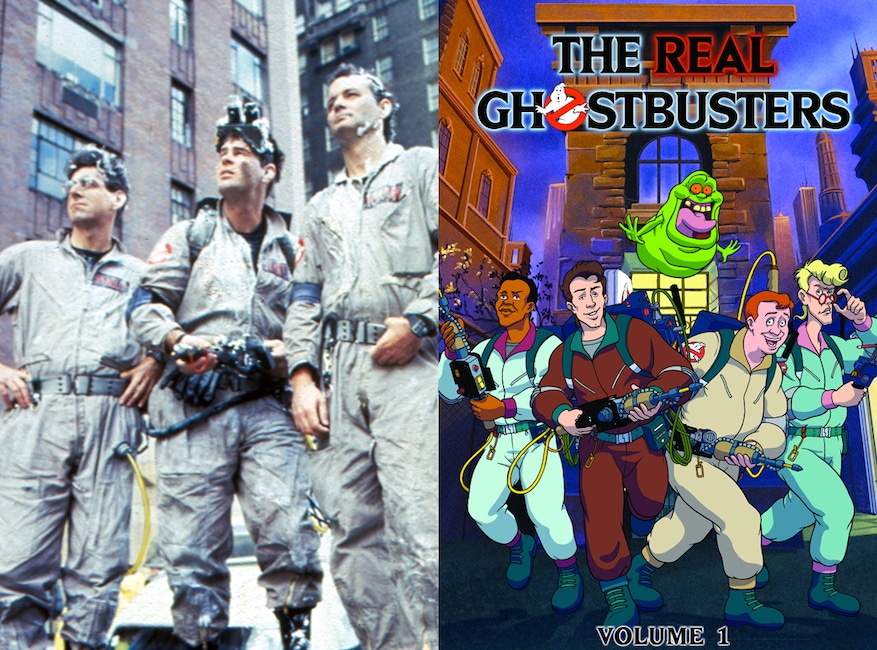 Shutterstock
The Real Ghostbusters
What? Cartoons are shows, too. And this one, which first aired on ABC before being produced in syndication, lasted for seven seasons and so far is the best offshoot of the 1984 original written by Dan Aykroyd and Harold Ramis and starring the two of them, Bill Murray and Ernie Hudson.
Article continues below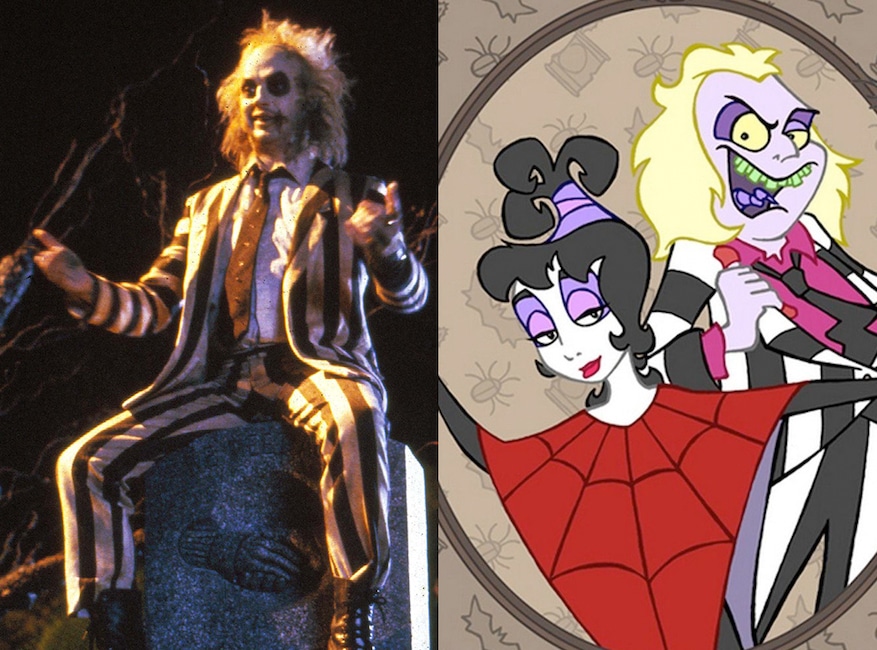 Shutterstock
Beetlejuice
Tim Burton, the director of the 1988 film himself, developed and executive-produced this animated adaptation for TV, and Danny Elfman rearranged his score for the film to suit the show. Beetlejuice was basically already a walking cartoon, so it totally worked.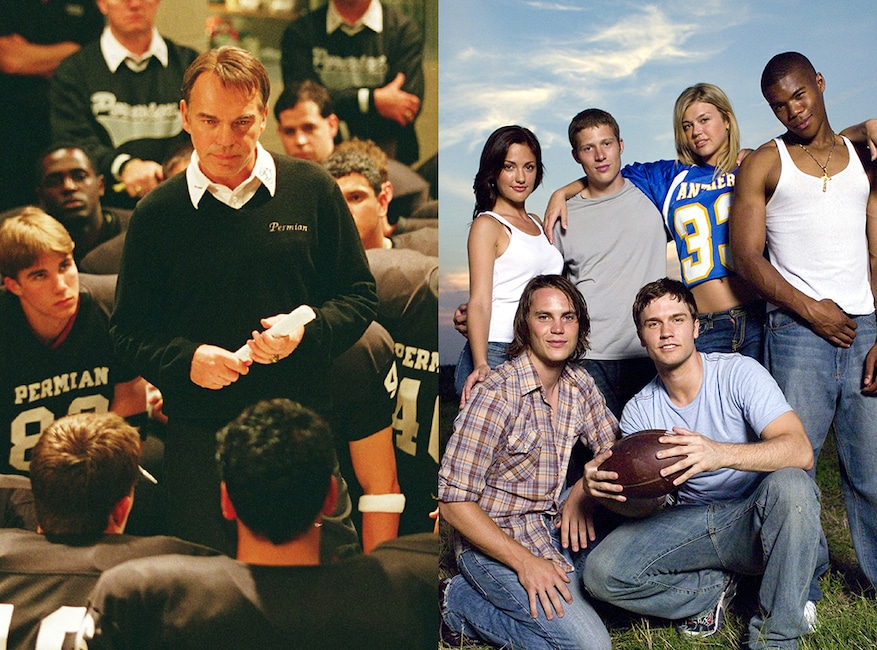 Shutterstock
Friday Night Lights
A perfectly good movie about the religion of high school football in small-town Texas starring Billy Bob Thornton was adapted by Peter Berg, who directed the film, into one of the all-time great, woefully under-watched TV dramas. But at least Kyle Chandler won an Emmy, as did showrunner Jason Katims for writing.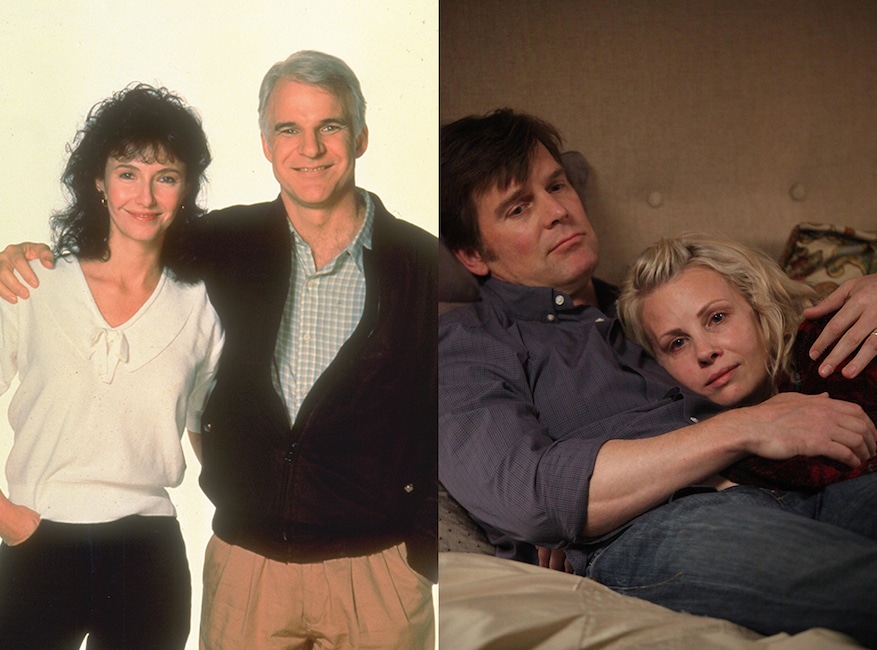 Shutterstock
Parenthood
A show featuring the multigenerational Buckman family, only with different actors (including Leonardo DiCaprio in the Joaquin Phoenix role of Gary) didn't work when attempted in 1990, coming right on the heels of the Ron Howard-directed movie that came out in 1989, even though Howard was listed as an executive producer.
But when the multigenerational Braverman family showed up in 2010, created by Jason Katims (he strikes again!) and with Howard and his Imagine Entertainment partner Brian Grazer as executive producers, they had a grab-at-your-dangling-heartstrings-and-yank beloved drama on their hands.
Article continues below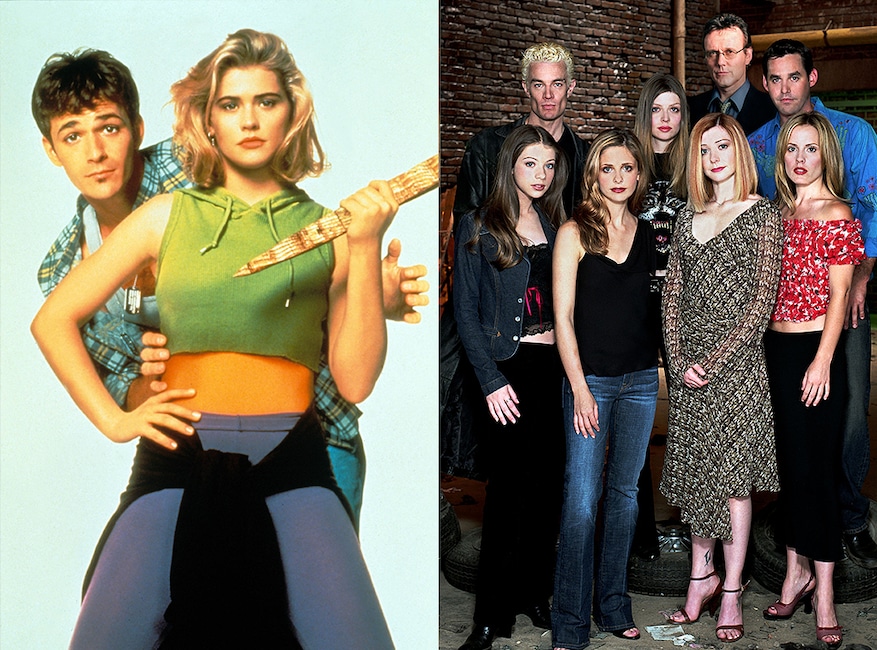 Shutterstock
Buffy the Vampire Slayer
Joss Whedon wrote a movie that was almost so bad it was good, but then created a TV series that was so good it hurts to think about it sometimes.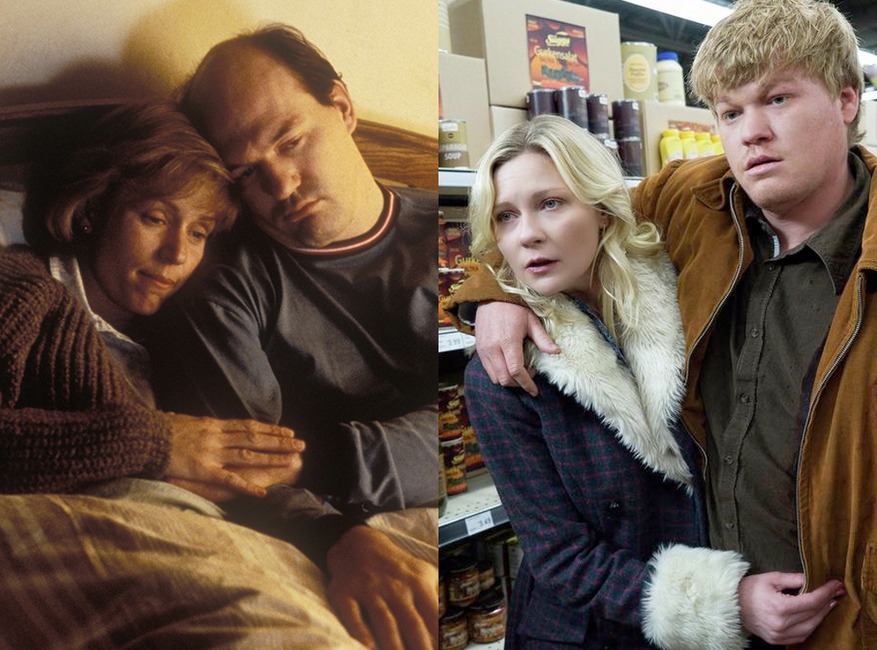 Shutterstock; FX
Fargo
The plots have changed to protect the innocent, but Noah Hawley's FX series capably replicates the absurdity, dark humor, violence, accents, beautifully bleak landscapes and the presence of at least a few honest-to-goodness people of upright character amid the morally bankrupt types to be found in Joel and Ethan Coen's 1996 Oscar winner and wraps it all up in a twisted new package. The premiere of season four has been delayed due to the COVID-19 pandemic, but winter is coming.
Snowpiercer premieres Sunday, May 17, at 9 p.m. on TNT.
Source: Read Full Article