'90 Day Fiancé': Ariela Has Heated Argument With Biniyam's Sisters, Asks Him if He's Going To Let Them Talk To Her Like That
Ariela and Biniyam have had their fair share of drama on 90 Day Fiancé: The Other Way. Now that Ariela has given birth to their son, the topic of how to raise him (particularly when it comes to religion) has been a point of contention. On Sunday's episode, Ariela got into a heated argument with Biniyam's sisters who told her she's acting just like their brother's ex.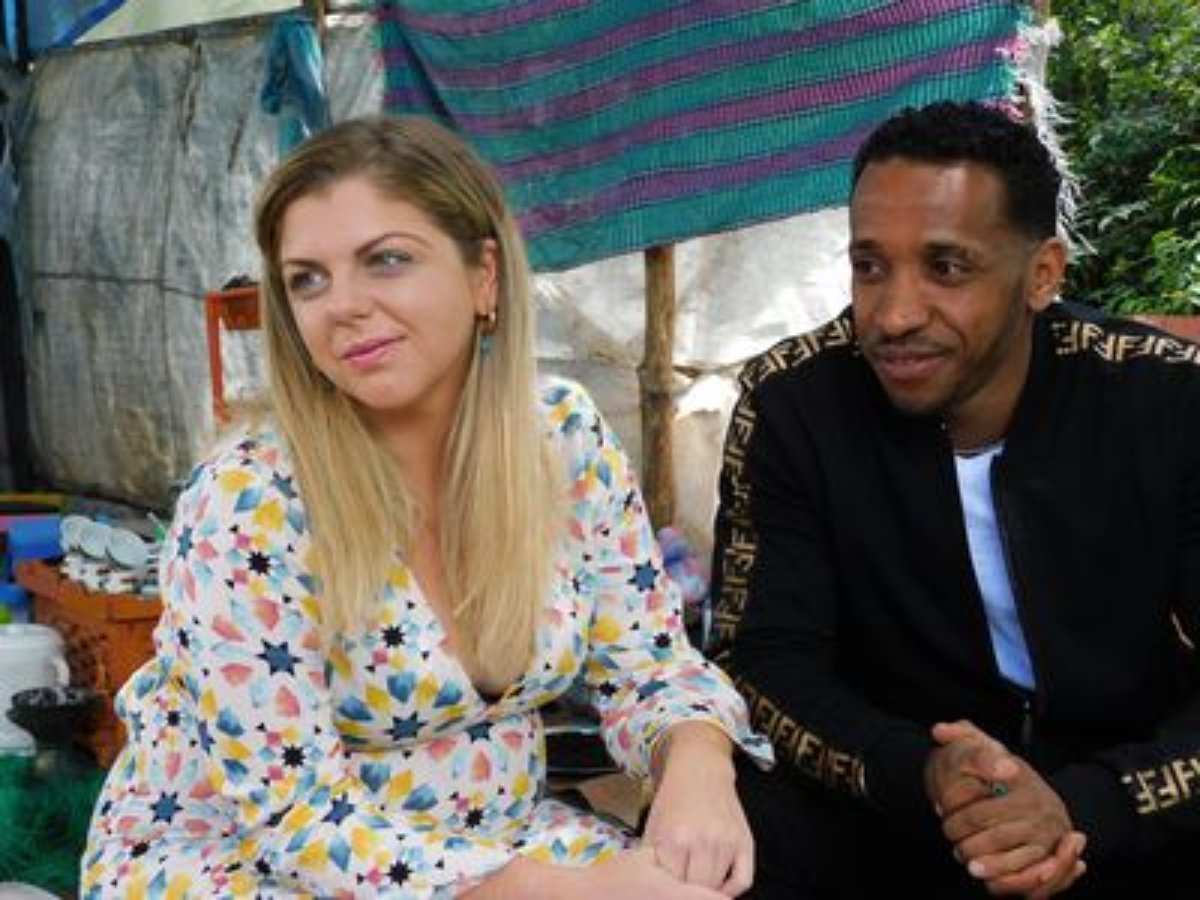 Ariela's parents criticize Biniyam
Ariela's parents were not happy about their daughter and grandchild's living conditions. They told Biniyam that the apartment is too small and that he needed to get a better job.
Ariela's family and Biniyam's family argue at dinner
After a rough meeting with Biniyam, Ariela's parents go to dinner with him and his family. There, Biniyam's family tells Ariela's parents that she has a bad temper.
As the night went on, Ariela's parents became increasingly concerned that their daughter has no support in Ethiopia.
Ariela and Biniyam's son gets baptized
Things got really heated at dinner when it was revealed that Aviel, Ariela and Biniyam's son, had been baptized. From the beginning, Ariela and Biniyam haven't seen eye to eye on religion. Ariela is Jewish (her father is also Jewish–her mother is Catholic), and Biniyam and his family are Ethiopian Orthodox Christian. So when Ariela's parents learned that the baby had been baptized, her father called it a "true shock."
"I thought having spoken to Ari that Avi would be brought up Jewish," he says. "I think she's being forced upon."
Ariela told her parents that she justified the baptism by telling herself that they were only putting Avi in water and having a celebration for him, nothing more.
"When you baptize them, they're baptized into that faith, usually," Ariela's mother responded.
Ariela doesn't believe in hell
Ariela said she felt like Biniyam's family, not Biniyam, were forcing the baptism on Aviel. Biniyam's sisters agreed, saying the baby will go "straight to hell" if he isn't baptized.
We know from a previous episode that Ariela is uncomfortable with Christianity because she doesn't believe in hell.
"I don't like this idea of hell," she said. "You're bad, you're going to hell. That's really important. I don't want hell in his life, and I told you, if I catch you doing that, that would be one of the reasons that I really would leave."
In response, Biniyman's sisters tell Ariela that she's acting like Biniyam's American ex-wife. Ariela calls the comparison "f*cked up" and asks Biniyam if he's going to let his sisters say that to her.
Biniyam and Ariela clearly still have a lot of issues to work through. What should have been a happy occasion, grandparents meeting each other for the first time, was anything but warm and fuzzy.
Source: Read Full Article