'90 Day Fiance' Fans Have Major Problems With Mary Wallace and Geoffrey Paschel's Date
On 90 Day Fiance, Geoffrey Paschel traveled to Russia with love on his mind, and once he got there, he was smitten enough to propose marriage to Varya Malina. Malina, however, turned Paschel down. She wanted the relationship to continue, she insisted, but it was moving too quickly for her liking. As fans watched the aftermath of that rejection, they followed along while Paschel as he found himself stuck between two women: Malina and Mary Wallace. 
While many were rooting for Paschel and Wallace to find the relationship Paschel failed to kindle with Malina, the date Paschel and Wallace went on has many fans cringing. If that encounter is any indication, things aren't going to go well in this relationship, either.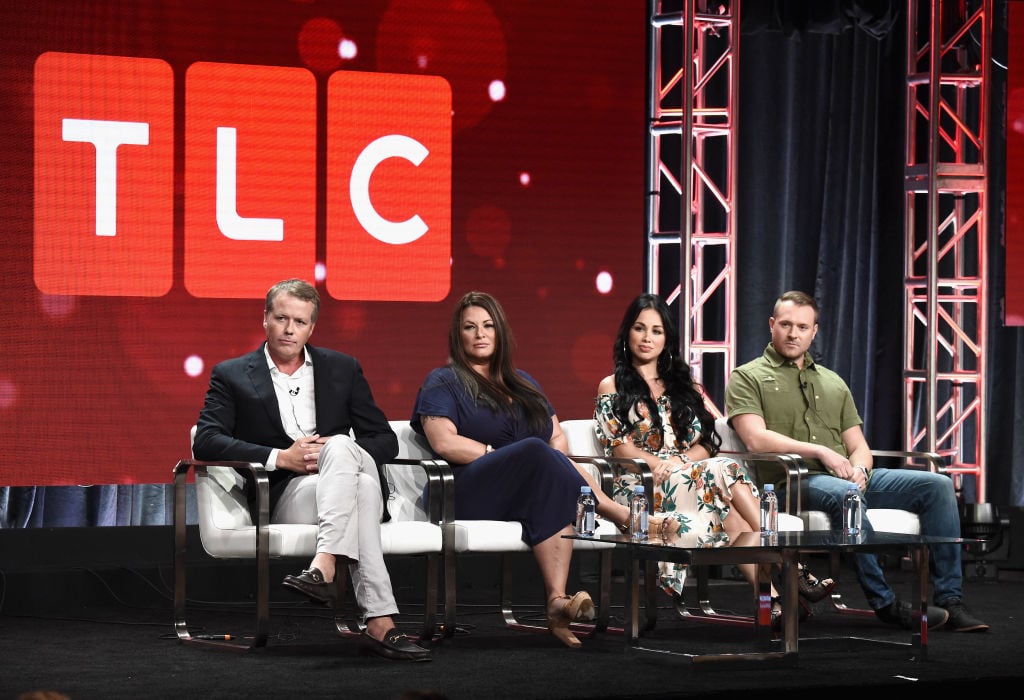 Geoffrey Paschel was rejected by Varya Malina
After he proposed marriage, Paschel interpreted Malina's rejection of his proposal as a breakup. He made it clear that the relationship was over in his mind because he had gone to Russia with the clear and communicated intention of moving toward marriage: "I don't feel like I broke up with her when I left. I felt like she ended the relationship. This was all set. We were gonna go there, potential marriage, we're gonna get engaged, whatever. And with that said, with her turning me down with a 'not now,' I was done."
It turns out that Malina didn't see things as quite so concluded. She meant what she said — she'd like to continue seeing Paschel, but she wasn't quite ready to head down the aisle just yet. As Malina continued to pursue Paschel, he mostly ignored her advances but never explicitly told her things were finished. Meanwhile, he appeared to have moved on to a new relationship.
Geoffrey Paschel picked up a new relationship with Mary Wallace
RELATED: '90 Day Fiancé': Mary Addresses Claims That She's 'Second Choice' to Geoffrey's Ex Varya
When Paschel went home to lick his wounds from his Russian rejection, he started a new relationship with Mary Wallace right away. Fans were quick to dub Paschel's interactions with Wallace as a rebound. The entire love triangle came to a dramatic head when Malina, traveling from Russia to visit Paschel, showed up at his doorstep the morning after Wallace spent the night.
Meanwhile, Paschel is downplaying the time Wallace and he spent together. First, he says that they only went out to dinner to celebrate Wallace's birthday. He insists it really should not be interpreted as a date in the romantic sense. As to why the woman was still at his house the next morning, Paschel explained that she stayed because she had too much to drink and could not safely drive.
Fans are not impressed by the dinner date
While fans wait to see just what will happen between Paschel, Malina, and Wallace, they're spending their time analyzing the details of the date for clues. One thing is clear, there are plenty of red flags indicating that Paschel and Wallace are not heading to a blissful relationship.
Fans especially took issue with Wallace's appearance at the date, claiming that she showed up looking way too casual and in a ridiculous shirt. One Twitter user pointed to Wallace's "low pony" and "outfit straight out of a community theater production of Godspell" as signs that Wallace wasn't really trying. Other fans, however, rejected the notion. One called Wallace "embarrassingly thirsty" but pointed to Paschel's history of domestic violence and legal troubles as a reason that Wallace shouldn't be after him in the first place. 
If what Paschel says is true — he and Wallace were casually celebrating her birthday and not on a date — it might explain her low key appearance for the evening. Fans will have to tune back in to see what happens next as Malina responds to the situation.
Source: Read Full Article