'90 Day Fiancé': Jihoon Lee Reveals That Deavan Clegg May Purposely Be Seeking Out Korean Men to Date
It doesn't take much sleuthing to find out that Jihoon Lee and Deavan Clegg  are not on good terms. The former 90 Day Fiancé: The Other Way couple announced their split before the season was even over. Now, they have been calling each other out on a number of things. Recently, while defending himself against some of Clegg's claims, Lee alleged that the fact that Clegg's new boyfriend is Korean may not be a coincidence.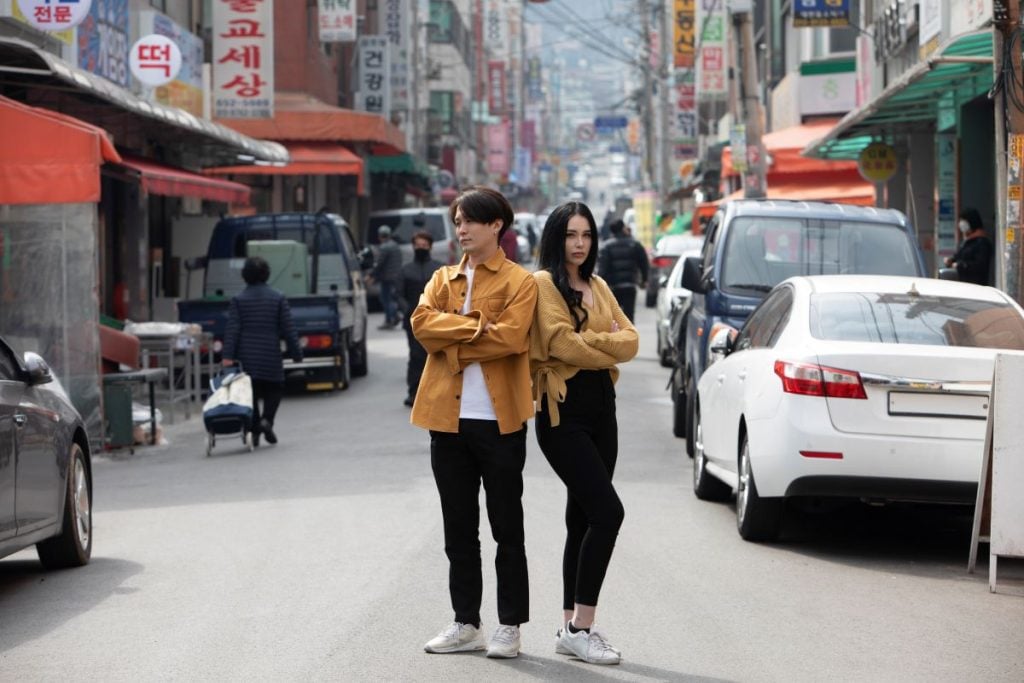 Deavan and Jihoon's breakup
Normally, fans have to wait until the reunion special to see if the couples are still together or not. But Lee announced that he and Clegg were done while the season was still airing.
Since then, Clegg has made a number of harsh claims against Lee.
"I'm just going to say something… I'm blocked on social media, my number is blocked," she wrote in a comment captured by Cinema Blend. "I've reached out, sent photos of my son with no replies. I've tried and offered to come to Korea. I'm sick of being blamed when I'm the one trying to co-parent.
"I tried and this person has said some vile things about my son and has blocked any way of me getting in contact to even send photos of my son?" she continued. "But yet you guys attack me? You don't know what happened behind close doors you don't know the type of evil that happened. I'm sick of being attacked and blamed and being told I'm a horrible person and I took my son away. You guys don't know the half of it. My daughter is healing and I'm healing."
Jihoon Lee defends himself
Since outlets began reporting that Lee potentially abused Clegg's daughter Drascilla, Lee had to stand up for himself.
In his posts, he claimed that he never hurt Drascilla and that he only tried to discipline her for bad behavior. He also said it was a lie that he did not try to coparent his son Taeyang with Clegg.
"It's a lie," he wrote on his Instagram Stories. "She told me that she would send pictures of my son to me. What's the use of me if I'm just going to look at pictures of my son? So at the time, feeling so low and depressed I started to think: maybe I should just give up Taeyang if I could only see the picture of him, Then the Line application app that we communicate on mistranslated and translated it as 'I can't raise the son.' And that 'I refused to see any pictures.'
"It actually meant I wanted to really meet with my son," he continued. "It is not easy when we both have a different language. And she was not willing to learn Korean. I was trying everything I could to learn English and I still was not good enough in her eyes."
Jihoon claims Deavan continues to find Korean guys
Now that Clegg and Lee are broken up, Clegg has moved on. Her new boyfriend also happens to be Korean. Lee doesn't think that's a coincidence.
"She always said America is number one," he wrote. "She always ignored Korean culture. By the way, your boyfriend is Korean-American, too? The day I flew to America to meet her for the first time I saw her phone for a while. There was a conversation with several Korean men in the messenger. Now I understand."
Clegg has not responded to Lee's new claims.
Source: Read Full Article