All the Times That 'Full House' Taught Viewers Lessons About Death, Eating Disorders, Trauma, and Even Child Abuse
This sitcom might've had its share of laughs, but it also featured a lot of emotional, serious topics. Here are a few important episodes of Full House that touch on topics like death, eating disorders, and trauma sparked by natural disasters. 
'Shape Up'
When Kimmy decides to have a swimming party for her Birthday, DJ is a little uncomfortable. She doesn't have a body like the women in her magazines and vows to lose weight before attending the party. She ends up starving herself for multiple days and overworking herself at the gym.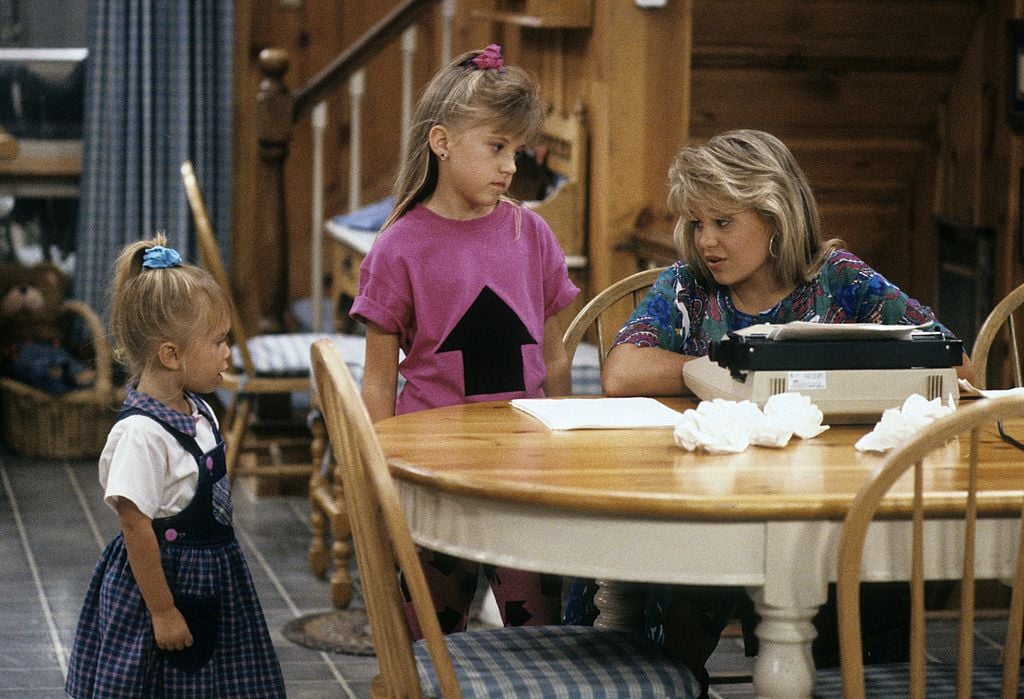 'Silence is Not Golden' 
When Stephanie gets paired up with an "annoying" kid in her class, she's tasked with learning more about him. When he reveals that his father hits him, Stephanie struggles with deciding to tell her Uncle about the abuse that's happening. It gets even worse when Charles doesn't come into school the next day after having another "accident."
'The Miracle of Thanksgiving'
In their first Thanksgiving without the girls' mother, DJ tasks herself with creating the meal exactly the way her mom would've. Things don't go as planned, especially when Stephanie accidentally drops mom's "picture-perfect pumpkin pie." All of the family members come together to discuss their grief and the impact Pam's death had on them.
'Aftershocks'
In this season 3 episode, there's an earthquake that rattles San Francisco. It especially shakes up Stephanie, who was worried because her father wasn't home at the time of the earthquake. She becomes attached to Danny, leading the boys to take her to a therapist to address her trauma.
'Stephanie's Wild Ride'
Gia and Stephanie meet some guys at the mall and after a bit of white lying the girls get a ride home from them. One of the boys and an extremely reckless driver, even driving on the wrong side of the road with Stephanie and Gia in the car. When Stephanie wants to go out with them a second time, DJ makes her stay home, saving her from getting in an accident. 
'Nerd For a Day'
During this season 3 episode, Stephanie has one of her first brushes with peer pressure. She befriends one of the nerdy kids in her class and all of her friends make fun of him. She has to make the decision of whether to join in on the bullying or do the right thing and stand up for her classmate.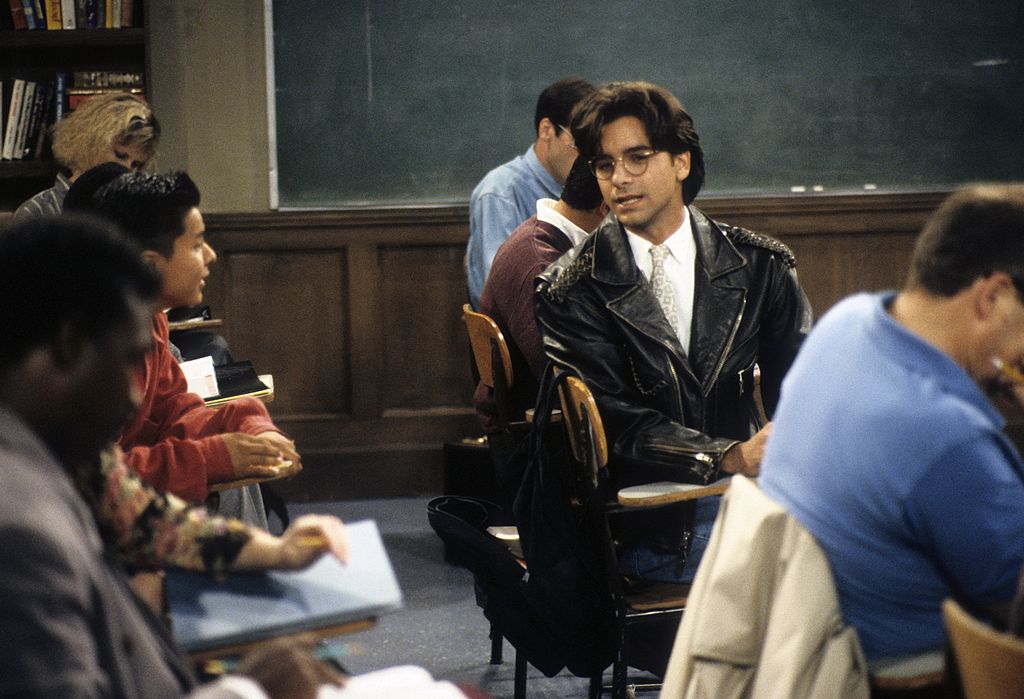 'Educating Jesse'
Uncle Jesse is always there to help the girls with their homework. When DJ and Kimmy ask him for help with their "Stay in School" campaign, though, he has a confession to make. He never graduated high school. With the support of his family, the musician heads back to school to get his GED.
RELATED: Here Are a Few of the 'Full House' Episodes With Stephanie's Best Friend Gia
RELATED: Is Michelle in Netflix's 'Fuller House'? Here's Our Look into the Show's Season 5 Cast
Source: Read Full Article