Anna Kendrick's Quibi Series 'Dummy' is Freaking People Out, Here's What it's About
Quibi officially launched on April 6 and each week since then, the platform's been debuting new content from its A-list roster of talent and creators.
An ad for Anna Kendrick's new series, Dummy, was an unexpected kick in the you-know-what for many who are unfamiliar with Quibi, or for those who weren't sure what they were watching in the trailer.
To quell your fears, confusion, or curiosity, we're sharing everything we know about the show.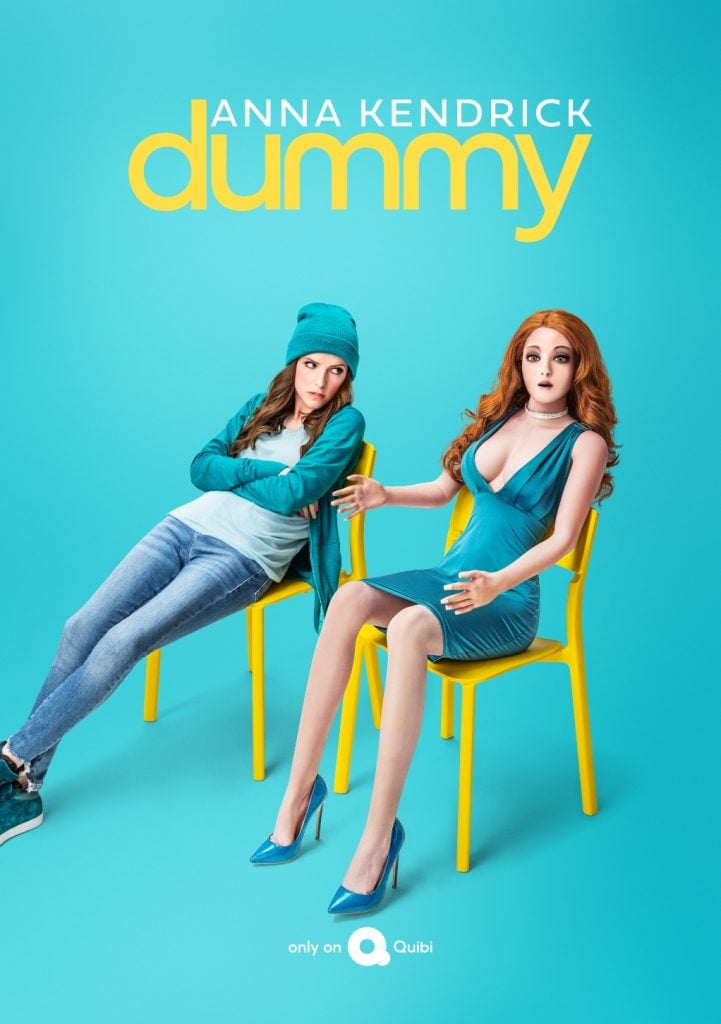 'Dummy' is a comedy
Anna Kendrick stars in and serves as an executive producer for Dummy, which, according to its description, follows an aspiring writer who makes friends with her boyfriend's blow-up doll. The two wind up going on adventures together like two besties hitting the road.
The trailer opens with Kendrick's character making out with her boyfriend – played by Donal Logue – until she discovers a sequin on the bed. Cue the discovery of the sex doll, voiced by Meredith Hagner. Although the doll coming to life is all in the protagonist's mind, it makes for some funny moments.
According to Quibi, the series' creator is Cody Heller, who's also worked on Deadbeat and Wilfred. Heller told MEAWW that Dummy is loosely based on her own experiences, but the story itself is about self-love. The doll, Barbara, represents another aspect of Kendrick's character.
"By the end of thisseason, 'Dummy' is kind of a love story – a story about falling in love withyourself and even your worst, most critical and sometimes-honest thoughts aboutyourself and trying to make peace with that side of yourself," she toldthe outlet.
Why Anna Kendrick fans are wary
The trailer for Dummy dropped on April 16, but some are worried about the show's CGI effects. Numerous social media users are reacting with "WTF did I just watch?" comments while referencing the uncanny valley nature of the doll.
Many expressed their love for Kendrick and her work but areunsure if they want to see her interact with "Barbara." YouTube comments rangefrom "Bruh…" to "Was that an actual pitch," to "Am I high?"
It should be noted that the first episode of Dummy arrives on Quibi on April 20.
What is Quibi?
Quibi – short for "quick bites" – specializes in short-form content that's viewed in increments generally no longer than 10 minutes. A unique platform founded by Jeffrey Katzenberg and Meg Whitman, Quibi is taking advantage of the mobile video space by bringing entertainment to the tiny screen on your phone.
It's aiming for the millennial demographic – ages 18 to 35 – made up of people who tend to spend much of their time on the phone. Quibi plans to drop more than 8,000 pieces of content in its first year, which includes projects from Steven Spielberg, Zac Efron, Idris Elba, and Chrissy Teigen.
Each piece of content runs on its own daily or weekly schedule, and Quibi is only be available on mobile phones. Users can sign up for Quibi's ad option for $4.99 per month or the ad-free version for $7.99 a month. Currently, Quibi is running a special promotion where you can try it out for free for 90 days.
Source: Read Full Article