'Barefoot Contessa' Ina Garten Has Got Your Back With Her Easy Summer Cookout Menu
Barefoot Contessa star Ina Garten's website and Instagram page have been popular destinations for fans in quarantine, thanks to her variety of delicious recipes that can easily be made at home. Earlier this year, Garten announced that she had another cookbook in the works titled Modern Comfort Food. Ahead of its release, Garten has shared some recipes that fans can easily add to their summer cookout menu.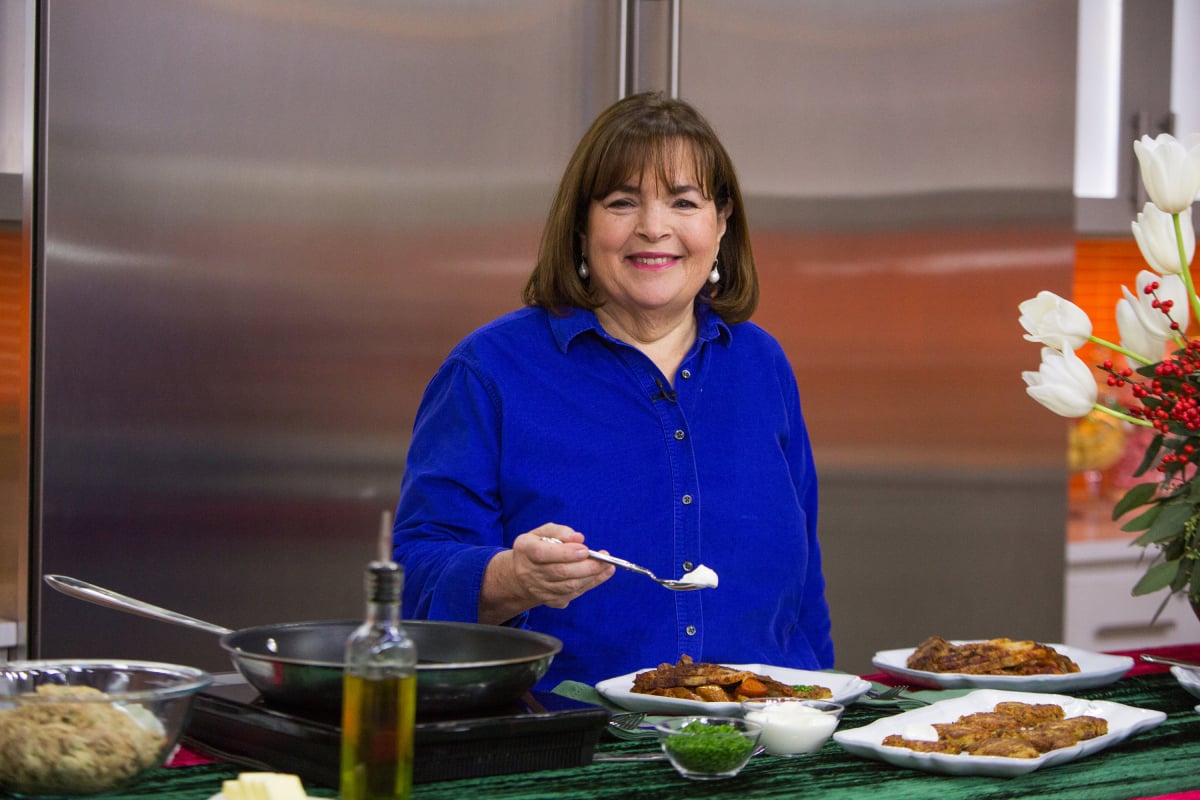 Barefoot Contessa fans need comfort food ASAP
Garten announced back in early March that she had a new cookbook on the way, and she had originally set October 27 as the release date.
With the entire world completely changing in just a matter of weeks – and millions around the world stuck at home during the pandemic – Garten decided to move her book's release date up a few weeks.
In May, she shared a pic of the cover of Modern Comfort Food and explained in the caption: "GOOD NEWS!! Because we all need it ASAP, we decided to move up the publication date of my new book MODERN COMFORT FOOD to October 6th!"
Garten told her 2.8 million Instagram followers that they could preorder the book online, at bookstores, or on her website. She also gave her fans a sneak peek, which included "everything from Creamy Tomato Bisque to Boston Cream Pie."
The cookbook is loaded with new recipes
Modern Comfort Food will be the 12th cookbook that Garten has published during her. According to Delish, it will feature 85 new recipes. The book's publisher, Penguin Random House, explained on their website that Garten found inspiration from her childhood favorites.
"Many of these dishes are inspired by childhood favorites–but with the volume turned way up, such as Cheddar and Chutney Grilled Cheese sandwiches (the perfect match for Ina's Creamy Tomato Bisque), Smashed Hamburgers with Caramelized Onions, and the crispiest hash browns that are actually made in a waffle iron!" reads the publisher's description.
Other dishes featured in the book include cheesy chicken enchiladas, roasted sausages, pepper and onions, black and white cookies, and banana rum trifle. Garten promises that her instructions are easy to follow, and she also includes side notes for cooking and entertaining.
The Barefoot Contessa's summer cookout recipes
Ina Garten shared some great recipes that fans can easily add to their summer cookout menu. One of the recipes is for beginners in the kitchen. The other three are tailored for a home chef with "intermediate" skills.
The recipe for Easy Gazpacho & Goat Cheese Croutons requires a food processor for best results. It calls for a baguette and garlic and herb goat cheese to make the croutons.
Garten's Grilled New York Strip Steaks feature a rub that she learned from "master" butcher Mark Lobel. However, she says the real secret "is in his grilling method," and it results in a "perfect steak every time."
Vegetable Tian is an intermediate recipe with onions, garlic, potatoes, zucchini, tomatoes, olive oil, Gruyère cheese, and a variety of spices and herbs.
Finally, fans will need an electric mixer to make the Barefoot Contessa's Mocha Chocolate Icebox Cake. The ingredient list is relatively short and features packages of Tate's Bake Shop chocolate chip cookies.
Source: Read Full Article