'BIP': Caelynn Miller-Keyes Gets Candid About Her Struggles on Instagram
Ever since Caelynn Miller-Keyes left Bachelor in Paradise with Dean Unglert, fans have enjoyed scrolling through the reality star's perfectly curated Instagram feed. The 24-year-old has documented everything from her travels to her relationship. However, as the coronavirus (COVID-19) pandemic continues to impact the world, Miller-Keyes acknowledged her struggles despite what her persona displays on social media.
'Bachelor in Paradise' star Caelynn Miller-Keyes reveals how she's doing during the coronavirus pandemic on Instagram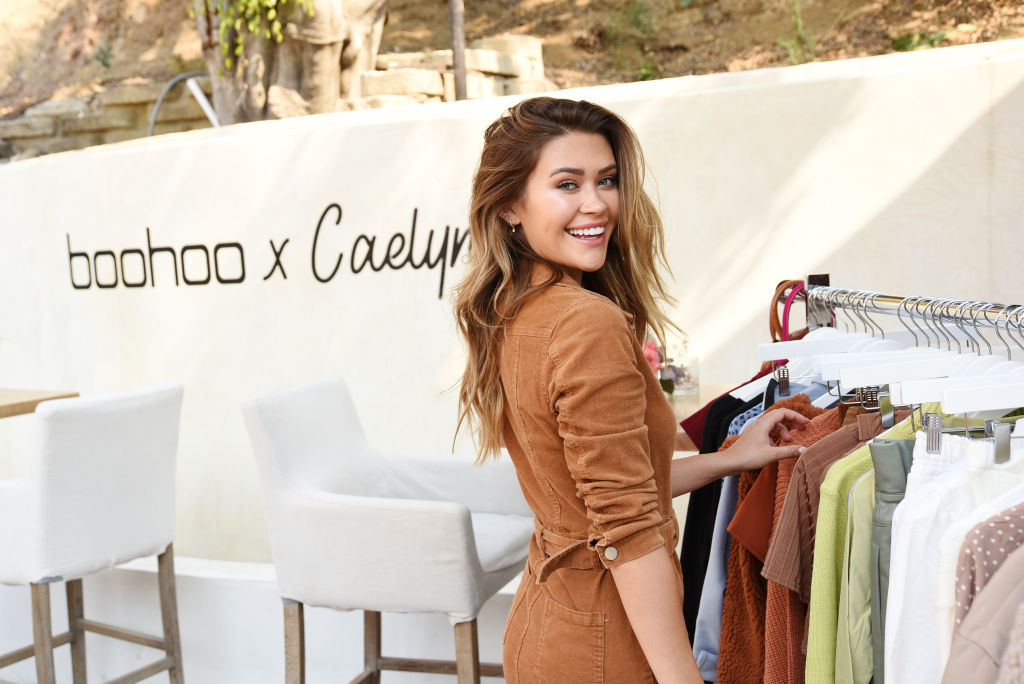 RELATED: How Dean Unglert and Caelynn Miller-Keyes Are Spending Quarantine
On May 19, Miller-Keyes did the "Truth Challenge," which was created by Lauren Elizabeth on Instagram to share realities during the current crisis because it's "hard for everyone some days to log onto social media and see highlight reels."
"I try to keep things very light on Instagram, but that's not the truth," Miller-Keyes told her followers while removing her makeup in her Story. "The truth is, I am struggling, struggling a ton."
She continued, "I'm struggling with comparison, I'm struggling with staying happy and positive … and just so you guys know, everything isn't perfect and happy and fine all the time here."
The Bachelor in Paradise alum also expanded her remarks in writing, even sharing things may not always be perfect with her relationship.
"The truth is: I'm struggling with comparison, I'm not always the best girlfriend through this, I'm struggling to stay happy/positive," Miller-Keyes wrote. "This is tough and no one really knows how to cope. I try to keep everything positive here. But I'm not always that way, especially during this time."
Caelynn Miller-Keyes opens up about distracting herself in quarantine
Miller-Keyes also opened up about her life amid the pandemic during a recent interview with Us Weekly. The Bachelor Nation star revealed it has been "tough." However, Miller-Keyes explained Unglert and their new dog, Pappy, keep her chin up.
"It's been really tough at times, but luckily I'm quarantined with Dean, who is the most positive person I know," Miller-Keyes said. "Having Pappy helps too. Whenever I start to get upset, I just look into his sweet eyes. Pappy is always keeping us entertained."
She added, "He recently got seven teeth removed and it's been really fun to watch his personality come back — and new personality traits come out that we hadn't seen before."
Meanwhile, Miller-Keyes shared she has found different ways to distract herself in quarantine, from learning the ukelele to discovering ideas for her home. The reality star has also been focusing on self-care by going on walks to clear her head, journaling, and doing face masks.
Then Miller-Keyes stated she was using the time to work on herself. "This time has been great for me in the way that it has forced me to slow down and face things I've been avoiding," she said. "I'm really taking the time to work on myself and discover myself further."
As the world continues to deal with the coronavirus pandemic, people are turning to social media more than ever. Of course, websites like Instagram and Facebook can help us connect. However, it's also easy to compare your life with others, particularly since those platforms are curated to show highlights. And while Miller-Keyes' statements aren't entirely revealing, her decision to share her reality may be comforting for fans who are also struggling.
RELATED: Dean Unglert Changed His Tune About Wanting Children With Caelynn Miller-Keyes: 'I Think That We Both Want to Be Parents'
Source: Read Full Article