Bravo's 'Family Karma' Returns for Season 2?
Bravo's Family Karma fans may get another season as camera crews were spotted filming the show in Miami.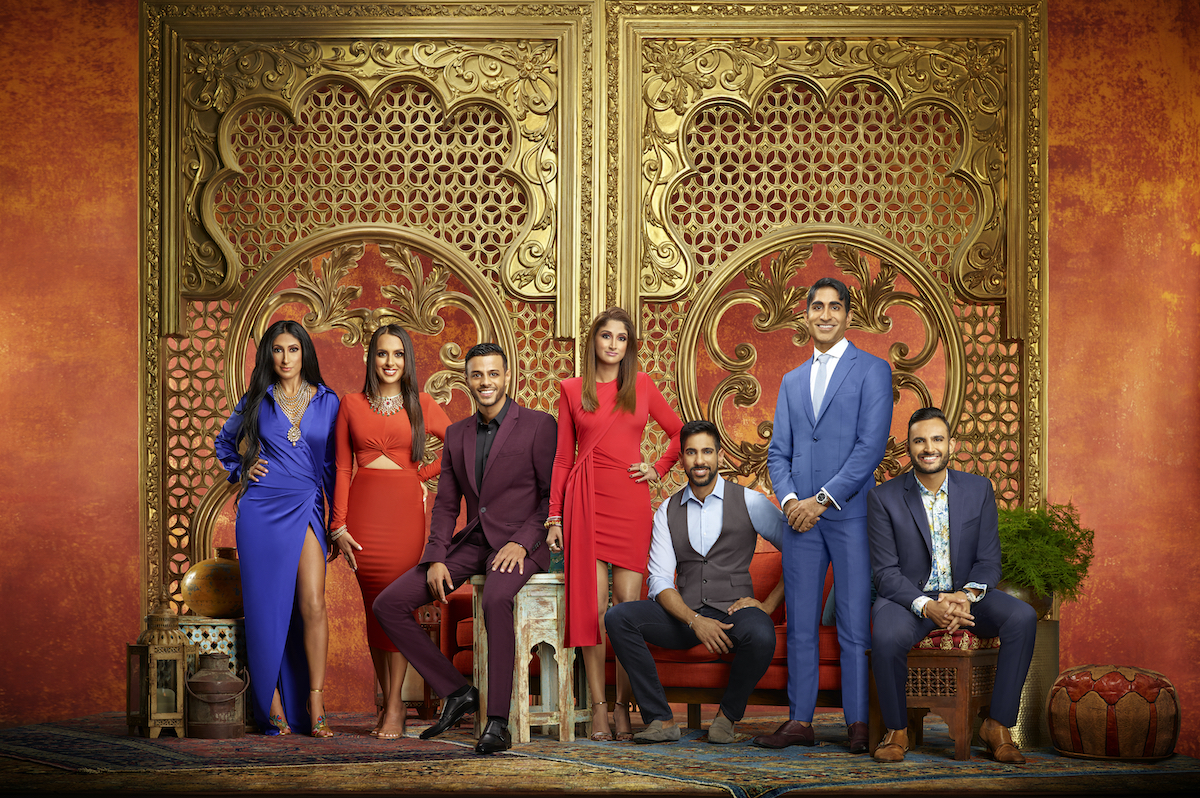 Vishal Parvani's fiance Richa Sadana was seen filming with producers in downtown Miami, Page Six reports. Apparently, she was speaking with producers about a pool party she and other cast members attended the prior weekend. Page Six reports that producers were preparing for her to confront another cast member in an upcoming scene.
While Bravo has released no official word about a second season, showrunner Ian Gelfand hoped the show would get picked up for season 2. He discussed what it was like to work on the series and his optimism the show would return.
'Family Karma' was well received and had strong ratings
"It was very well received. The ratings did very well for it," Gelfand said on the Reality Life with Kate Casey podcast in May. "It has the things it needs for a positive response."
While the season didn't hit like a Housewives or Below Deck franchise, it still saw decent ratings. The series premiere had strong ratings on March 8. "S01E01 – 0.740 million viewers (0.22 18-49 demo)," Bravo Ratings tweeted. The series premiered only days before the country would go into lockdown due to the pandemic.
The season only had eight episodes but ended on a high note. "S01E08 – 0.712 million viewers (0.20 18-49 demo)," Bravo Ratings shared. Fans agreed the ratings and interest was there for another season. "Yeah, i think it will get a second season," one person shared. Another noted that the season kicked off during the early panic of the pandemic too. "That also had limited press exposure because of the virus too!"
Family Karma debuted along with another new Bravo show, Camp Getaway. However, Camp Getaway's ratings quickly dropped and never broke the half-million mark. "S01E08 – 0.327 million viewers (0.12 18-49)," Bravo Ratings reported about the finale.
What makes 'Family Karma' work?
Gelfand said the mix of family and breaking the fourth wall were intriguing for viewers.  "The parent-child relationship was really for me was the best part of the show," he said.
"Like with Housewives, it's the parents, you're seeing the parents," he continued. "Some have little kids some have teenagers. You see some of that relationship, but you see it from the parent's point of view. This, everybody has a parent. Not everybody has kids and here you see that parent-child relationship from the child's point of view. And from the adult child."
He also said breaking the fourth wall was something he'd always wanted to do. "How are people pretending there are no cameras in their face?" he asked. Cast members would not only talk to production while filming, they would feed them too.
"I had to tell all the moms on Family Karma, they wanted to cook for the crew," Gelfand said. "They would want to cook a whole spread for everybody every time you were there." 
Source: Read Full Article