Camp Getaway Sneak Peek: Tensions Rise as Counselors Move In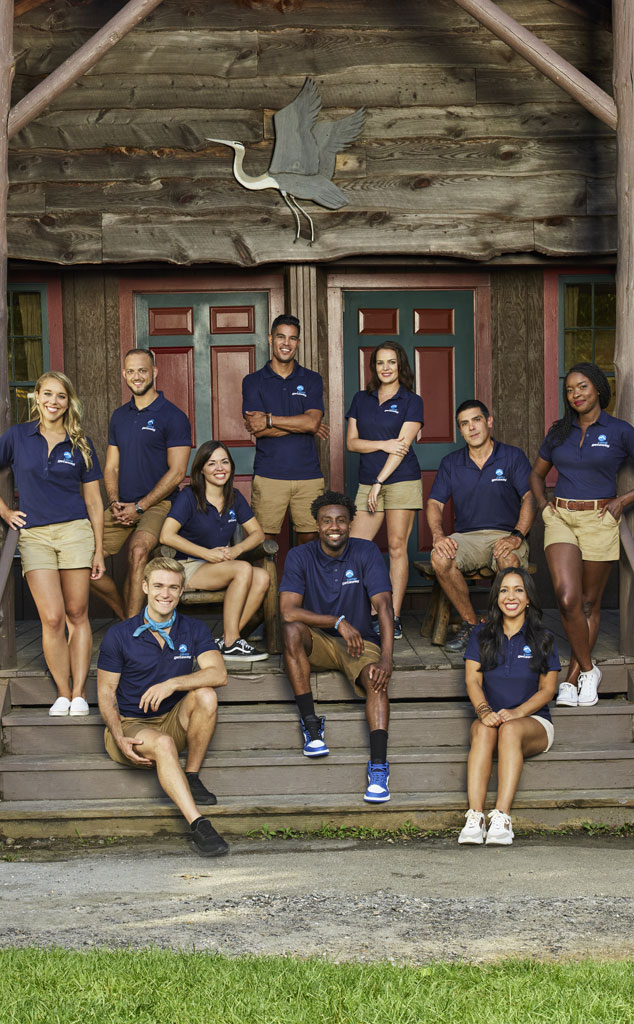 Bravo
Welcome to Camp Getaway, counselors!
In this exclusive clip from Bravo's newest upstairs/downstairs style reality show, Camp Getaway (which premieres Monday, May 4 at 10 p.m.), we are introduced to the summer camp for adults' dedicated employees.
The staffers—including Adam Mizrahi, Gavin Stewart, Glen North, Monica O'Neal, Neely Fortune, Nile Lundgren, Randall Klein and Sophia D'Angelo—quickly make themselves at home in their cabins.
While some of the employees sign off on the living arrangements, others are quick to criticize their new home away from home.
"So, I started going to sleep away camp when I was eight, and I loved it! My previous camp experience is very different than this," social coordinator Randall notes in a confessional. "It was much bigger, we each had our own giant closets, not so much at this camp."
Randall isn't the only one complaining as activity coordinator Neely is stuck with all-male bunk mates. To make matters worse, former camper turned counselor Dr. Monica warns Neely that her roommate Adam "smells in the bathroom."
Speaking of Adam, he's chosen to work weekends at Camp Getaway in order to escape "the nine to 5 grind" of his non-profit job. But is Adam confusing his job with a vacation?
Even though guests are arriving shortly, Adam jumps into the lake for a swim, shocking mentee Neely.
"Adam is cute and I think he knows that he's cute, but I see a slacker," she expresses later on. "If Adam is supposed to be my mentor and if this is the level of proficiency they're expecting from me, then I got this. I'm not worried at all."
For a closer look at Camp Getaway's staff, be sure to look through the images below!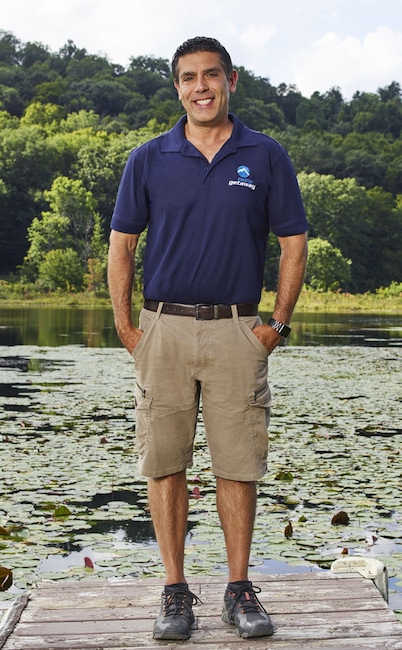 Bravo
David Schreiber
Owner/Camp Director
David Schreiber is the owner and director of Camp Getaway, who has been passionate about the outdoors since his days at summer camp as a kid. In 2012, he took this passion to the next level and purchased Camp Getaway with the vision to create the ultimate adult camping experience. While he leaves the daily management to Senior Director, Claire, David makes sure to always have the final word on who gets hired…or fired. He might not be a micro-manager, but one thing's for sure – David doesn't hold back if things aren't running up to his high standards.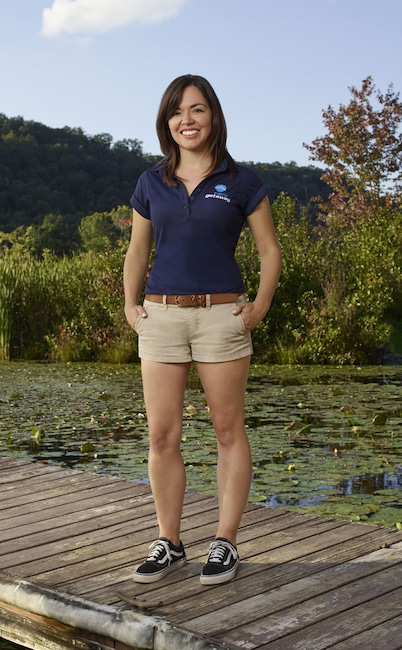 Bravo
Claire Sorrels
Executive Camp Director
Claire Sorrels is the Senior Director at Camp Getaway and David's right-hand woman. Having worked at Camp Getaway for over a decade, Claire oversees the staff during weekend adult camps to ensure everything goes off without a hitch. Claire can defuse tensions before they escalate into problems, but still must handle some full-blown drama. She's earned the reputation of "Mama Bear" thanks to her tough-love tendencies with the staff. Claire is the type to yell at a staffer one minute and console them about their breakup the next. Her high standards and years of experience make her a trustworthy leader not to be messed with.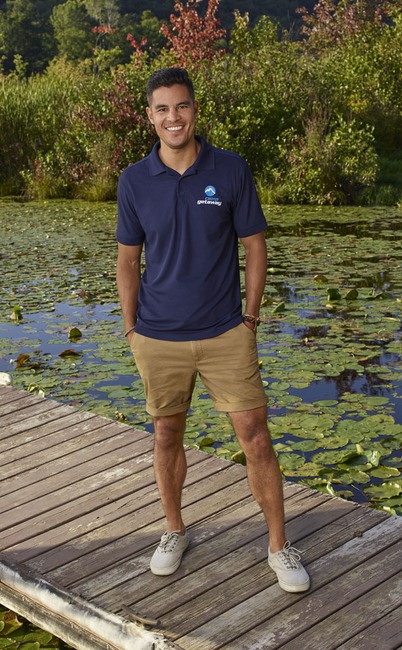 Bravo
Adam Mizrahi
Adam Mizrahi has been on the Camp Getaway staff for the past three years. As resident adventurer of the group, he constantly seeks thrills – whether hiking, diving, or finding a romantic prospect. Adam leads several activities at camp, but is often spotted organizing drinking games for the guests. Adam is fluent in friendly banter and making connections and considers them great assets for his job.
Article continues below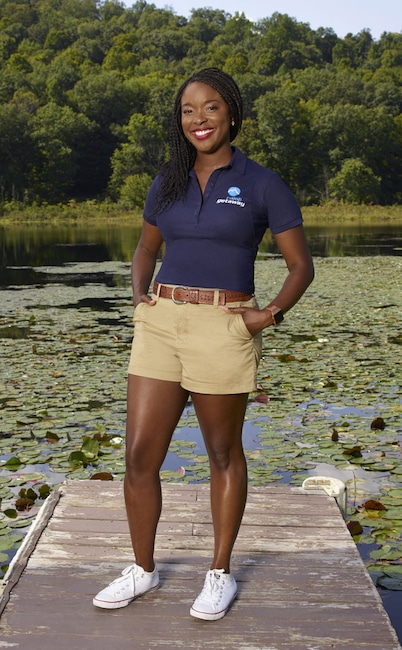 Bravo
Monica O'Neal
Six years before joining the staff, Dr. Monica O'Neal was first a guest at Camp Getaway. A respected, sought-out psychologist, Dr. Monica comes to camp to be just Monica for the weekend, though she still offers her "shoot from the hip" brand of advice. Smart, funny, and unfiltered, no subject is off the table for Monica, a quality that makes her a camp favorite with guests and staff…though it rubs a few the wrong way. To Monica, having fun in the woods, with her Rosé on Rosé in hand, is ultimately what camp is about.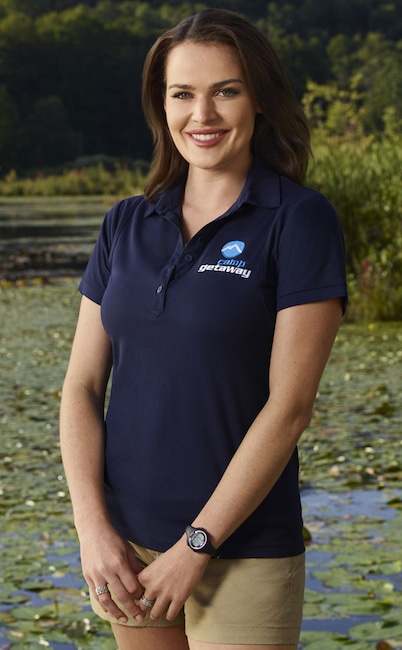 Bravo
Neely Fortune
Neely is full of surprises, positivity, and an eagerness to please. As an Activity Coordinator with many interests and passions, she always strives to bring her bubbly, positive energy to the guests. This ex-beauty queen turned survival skills teacher won't diminish her big personality to appease anyone. But don't let her pageant past fool you, she's as tough as nails and isn't afraid to prove it.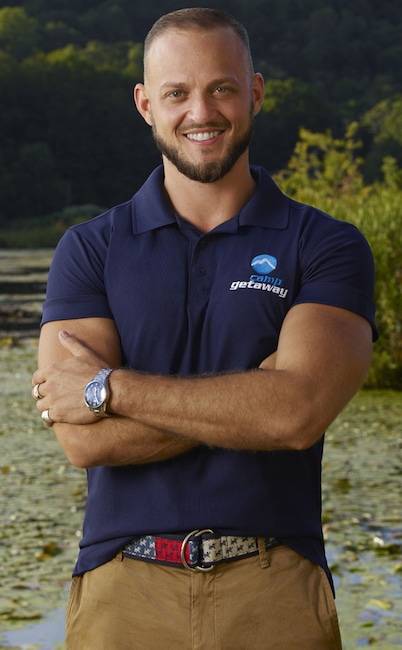 Bravo
Nile Lundgren
Nile Lundgren brings his big energy and generous dose of self-confidence to the staff at Camp Getaway as an Activity Coordinator. Originally from Connecticut, Nile went to the school only half of a mile away from Camp Getaway, so he is eager to return home. Today Nile is New York City based and works during the week as a real estate broker. He's new to the Camp Getaway team and thinks the adults-only camp is just what he needs to escape the real world and return to his roots. His bold and brash ways are sure to catch the attention of staffers and campers alike.
Article continues below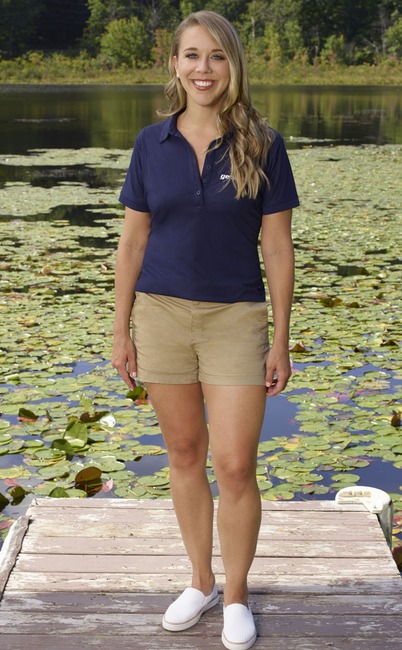 Bravo
Sophia D'Angelo
Business owner, southern belle, and self-confessed perfectionist, Sophia D'Angelo is a picture-perfect Event Coordinator at Camp Getaway. Her personality and sweet smile are infectious to even the most hard-shelled city folk. During the week, Sophia is founder and CEO of an Experiential Marketing company, but on the weekend Sophia comes to Camp Getaway to escape her 80-hour work week in search of some lighthearted fun.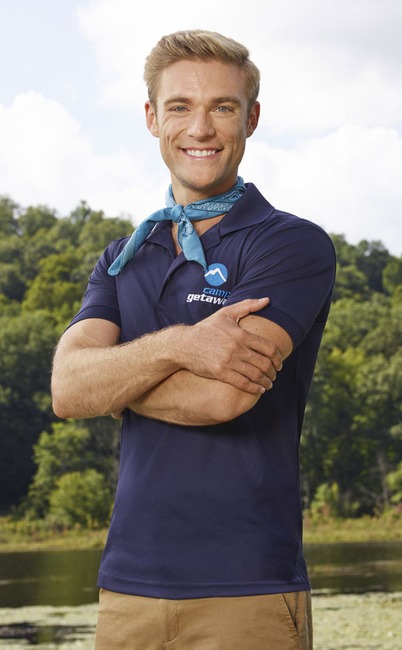 Bravo
Glen North
Glen North lights up any room he enters. This former musical theater performer brings his sizzle to Camp Getaway as a Social Coordinator. Glen is a jack-of-all trades when it comes to performing, personal training, dancing and everything in between. He lives authentically and encourages others to do the same. This summer, Glen is looking to share his passion for the arts while searching for romance at Camp Getaway.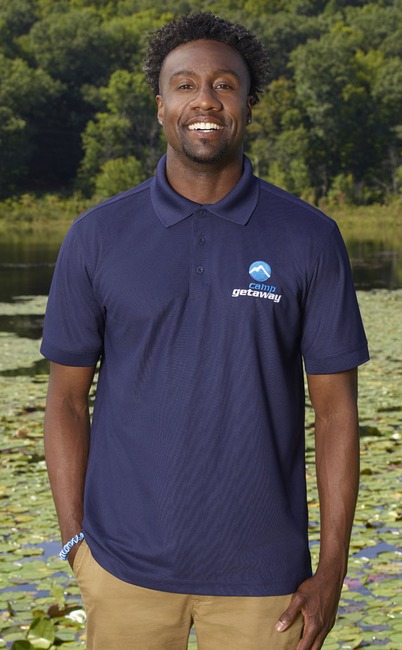 Bravo
Gavin Stewart
Gavin Stewart is a Connecticut-born, NYC accountant who works hard during the week and is looking for a bit of R&R during his time off. Fresh out of a long-term relationship, he appreciates the attractions – and distractions – that Camp Getaway brings. His confidence, optimistic outlook, and great reputation make him the ultimate package for anyone looking for a summer fling.
Article continues below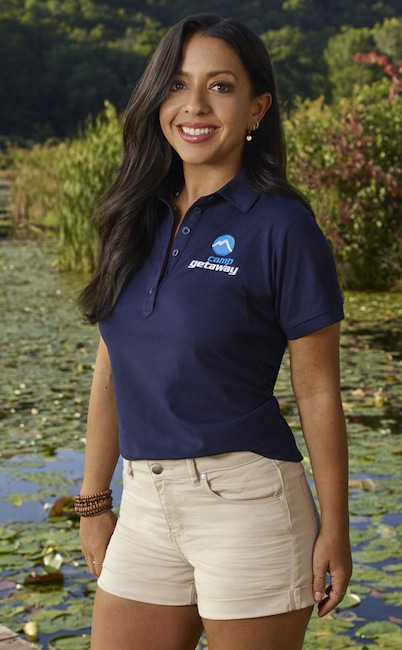 Bravo
Randall Klein
To be a good Social Coordinator requires a bubbly and outgoing personality, and Randall Klein loves nothing more than to meet new people and make them laugh. On the weekends, she's ready to take a break from her true passion of being an educator to escape the big city and provide Camp Getaway campers with a memorable weekend… and of course, some carefree flirting. She is ready for some summer sun, summer fun, and perhaps to meet the one!
Camp Getaway premieres Monday, May 4 at 10 p.m. on Bravo.
(E! and Bravo are both part of the NBCUniversal family.)
Source: Read Full Article