Charlie Day From 'It's Always Sunny in Philadelphia' Says Louis C.K. Had to Have a 'Social Reckoning'
Actor Charlie Day from It's Always Sunny in Philadelphia shared that while comedian Louis C.K. experienced a social reckoning after being accused of sexual misconduct, he admits the culture of canceling people is complex and multi-layered.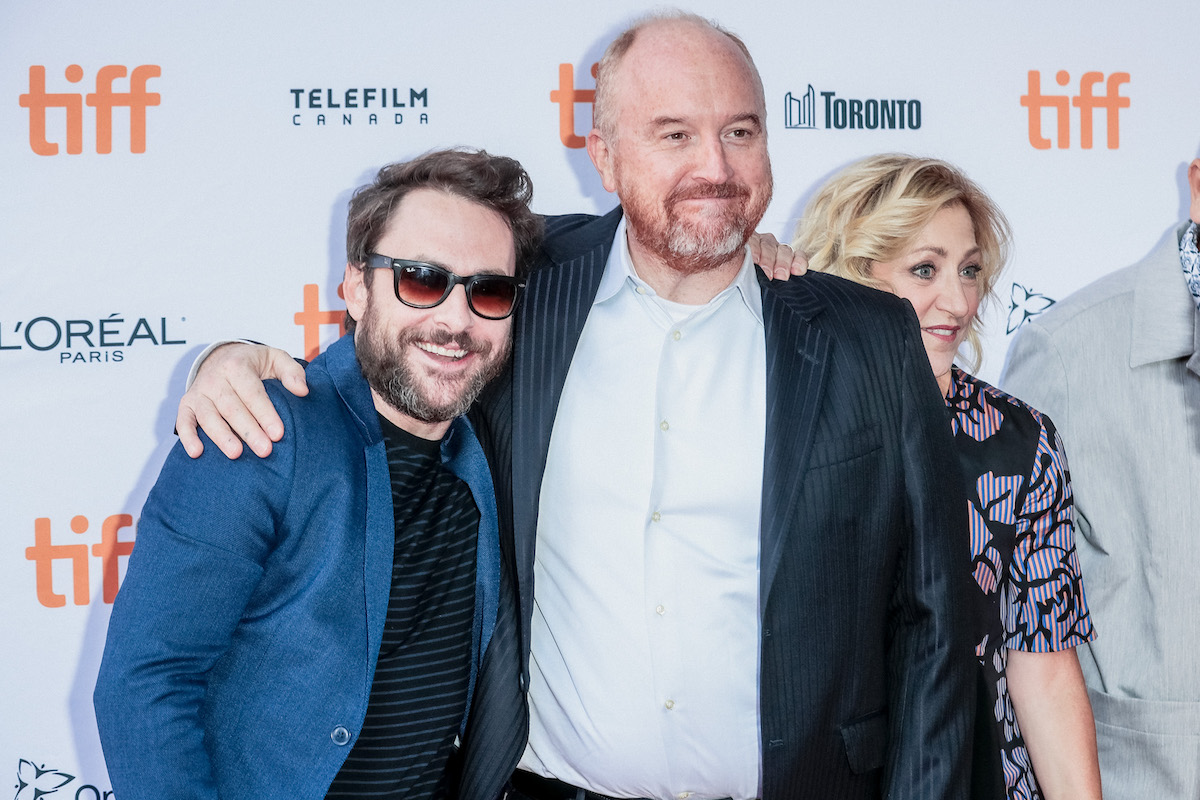 Day appeared in C.K.'s film I Love you Daddy, which C.K. apparently had to buy back from distributors after allegations surfaced. The film was released but panned since the content centered on a teen girl's inappropriate relationship with a significantly older man.
Although he didn't call out the film by name, Day discussed his initial excitement to be apart of the project, but also the fallout that occurred almost simultaneously as the film debuted.
Louis C.K. is having a social reckoning
"We went to Toronto, to [the] Toronto Film Festival, and he'd sold it to a distributor," Day revealed on the Life is Short with Justin Long podcast. "Then his whole thing hit the fan and the whole Me Too thing and all the stuff was coming out. I think he bought it back from the distributors. He said, 'Here's your money back. I'll take it off your hands.'"
Day was involved in other projects but when C.K. called he was intrigued by the notion of working with actors like John Malkovich. "Then Louis C.K. called me about this movie, and I thought, wow, he's working with [John] Malkovich, and he's working with Edie Falco, and he always wins awards for everything he does, and I've not ever been a part of that crew, so it was like, okay, finally, I'm getting pulled into the group of people that are sort of critically acclaimed. Great. Let me go do that. So, that one, of course, turned out to be a disaster."
"I think what's happening is supposed to happen, right?" Day said. "It's like, there's a bit of a social reckoning that has to happen, and it's unfortunate. It's sure as sh*t messy, but I guess it's just supposed to go down that way."
Charlie Day discusses both sides of the conversation
"I kind of feel like going back to the beginning of our conversation where I feel like I can feel both things," he said. "And I'm allowed to feel both things where I can be like, I enjoyed doing the movie. I liked Louie. I got to become friends with John Malkovich and Edie Falco, and they got to do my movie, which was great, I think through that. So, that was a good experience, and I can also feel bad for the women that had that happen to them."
"I can also feel bad for Louis, that he's ruined his life," Day said. "Clearly there's some sort of problem that he had, but, you know, it's a mess."
Discussion is important. "Yeah, that's when it is scary, but there is room for discussion around those," Day continued. "I think it was, especially like, there wasn't room at the moment, but that makes sense. It's like, you ever talk to someone who's like super pissed about something and you've got to let them get it out. You're like, 'Hey, you've been oppressed for all the time and you don't want to hear my opinion, I get it, I get it.'"
"I think at the same time, I think people do need to say whatever they want to say on either side of it," Day remarked. "If what people are saying is hurtful or malicious, then they'll probably pay a price for it, and if what they're saying has some intelligence behind it, then ultimately most, the majority of people will hear that. I think that's a part of it too."
Source: Read Full Article