'Coming 2 America': Rick Ross's Massive 109-Room Mansion Was Used To Create the Zamunda Royal Palace
After months of anticipation from fans, Coming 2 America is finally available for streaming on HBO Max. Starring Eddie Murphy and Arsenio Hall, the film is set 30 years after the events in the original Coming to America movie.
Many of the scenes in Coming 2 America were shot in the fictional palace of Zamunda. Some viewers might be wondering where the film's producers managed to find a home large enough to portray the royal residence. Believe it or not, the production team rented out rapper Rick Ross' gigantic 109 bedroom home so they could shoot the movie.
'Coming 2 America' was filmed at Rick Ross' 109 bedroom estate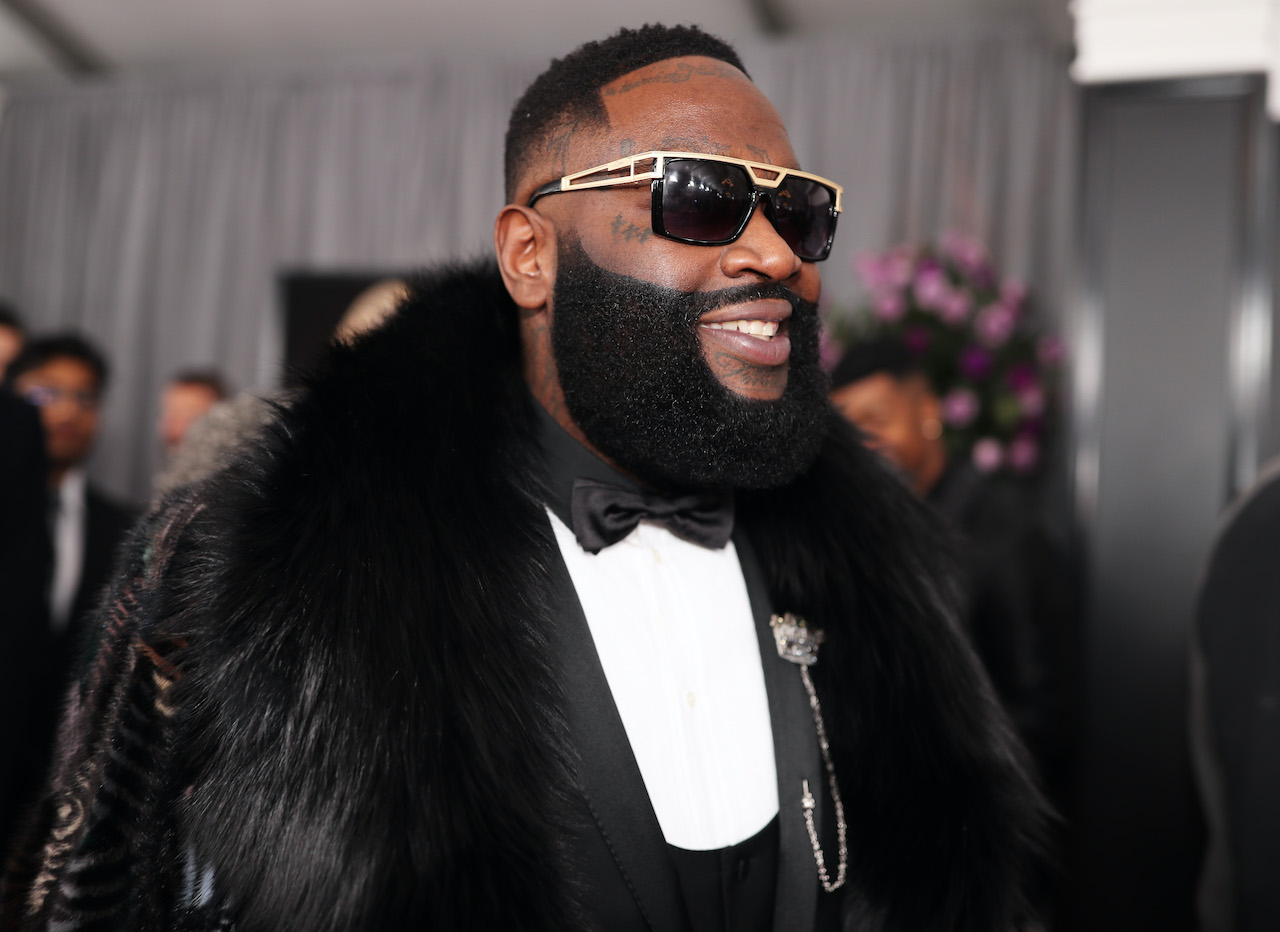 During the initial stages of development, the team realized they needed to find a location that would impress viewers. Production designer Jefferson Sage spoke about the process during a recent interview with Architectural Digest.
"Our goal was to honor the original and update it," he said. "We discussed the storybook fairy-tale nature of the story of Zamunda and the lifestyle they have, where it comes from, and how it informs things."
According to Sage, there were very specific parts of Ross' home that were attractive to him.
"That entrance foyer with the big two-story interior and double-winding staircase was perfect," Sage said. "Off of that, there were two beautiful big rooms with giant windows and 18-foot ceilings. We used five key spaces that we turned into Zamunda."
Designing the Zamunda Royal Palace was a strategic process
When the time came to start building out the palace, Sage knew he had to be intentional about its appearance.
"This is the ruling family of Zamunda for the past hundred years. We see ancestors in the paintings and use layers and layers of old stuff dating back to tribal origins," he said. "This is not a cold, conservative family, and they have very good taste and are connoisseurs in European and African art and photography."
No detail was too small when it came to creating a realistic-looking palace. Sage paid close attention to a number of visual elements that ended up proving important to the film's aesthetic.
"We tried to be specific in the lighting and also did a fairly elaborate redesign of the furnishings that included a lit bar with a giant overhead canopy of live flowers."
Rick Ross got a nice gift from the production team
As the owner of the home, Ross was able to make a nice profit by renting out his property. He was given a cameo role in the film and he was also gifted a few lavish items for being so hospitable.
"They changed the wallpaper in the dining room so I asked them to keep it up there," Ross told Variety. "They also created that huge dining room table for a dining scene that seats 50-60 people, and they left that for me as a gift. It's humungous."
Source: Read Full Article