Conan O'Brien Calls Andy Richter 'One of the Funniest People I Ever Met'
The late-night talk show host format has become a staple in the United States, and this includes the ever-present sidekick — in the case of Conan O'Brien, that would be Andy Richter. Richter has been at Conan's side as long as most fans can remember, and Conan simply wouldn't be the same without him. O'Brien himself agrees. During his final episode on June 24, 2021, O'Brien thanked Richter, calling him "one of the funniest people I ever met." 
Conan O'Brien brings show to a close, thanks Andy Richter
With Conan coming to a close as Conan O'Brien pursues a new format with HBO Max, the talk show host paid tribute to the cast and crew who helped make his show a successful reality throughout the years. Of course, this meant giving Andy Richter his due.
"You know Jack Black brought up something really important. In another era, a sidekick was someone who sat next to the host and laughed along and just sort of supported them. And they were great in their way, they all had their special skills," explained Conan. "And when I found Andy Richter, he's one of the funniest people that I ever met, and I put him next to me. 
"And I never said to Andy, 'You know, give me room, you can't get the laugh, I've got to get the laugh.' The rule was always, 'If you think of the funniest thing just say it, and that will get us out.' And he did it a hundred thousand times. He's a brilliant man, and I love him forever — Andy Richter."
The audience erupted and Conan and Richter shared a hug on stage. Richter thanked the audience, who began chanting his name alongside Conan.
"Their chanting is gonna make me cry," he announced.
"Would have been nice if you fake laughed once," joked Conan.
"Oh, I did. I did," replied Richter.
How did Andy Richter meet Conan O'Brien, land his job?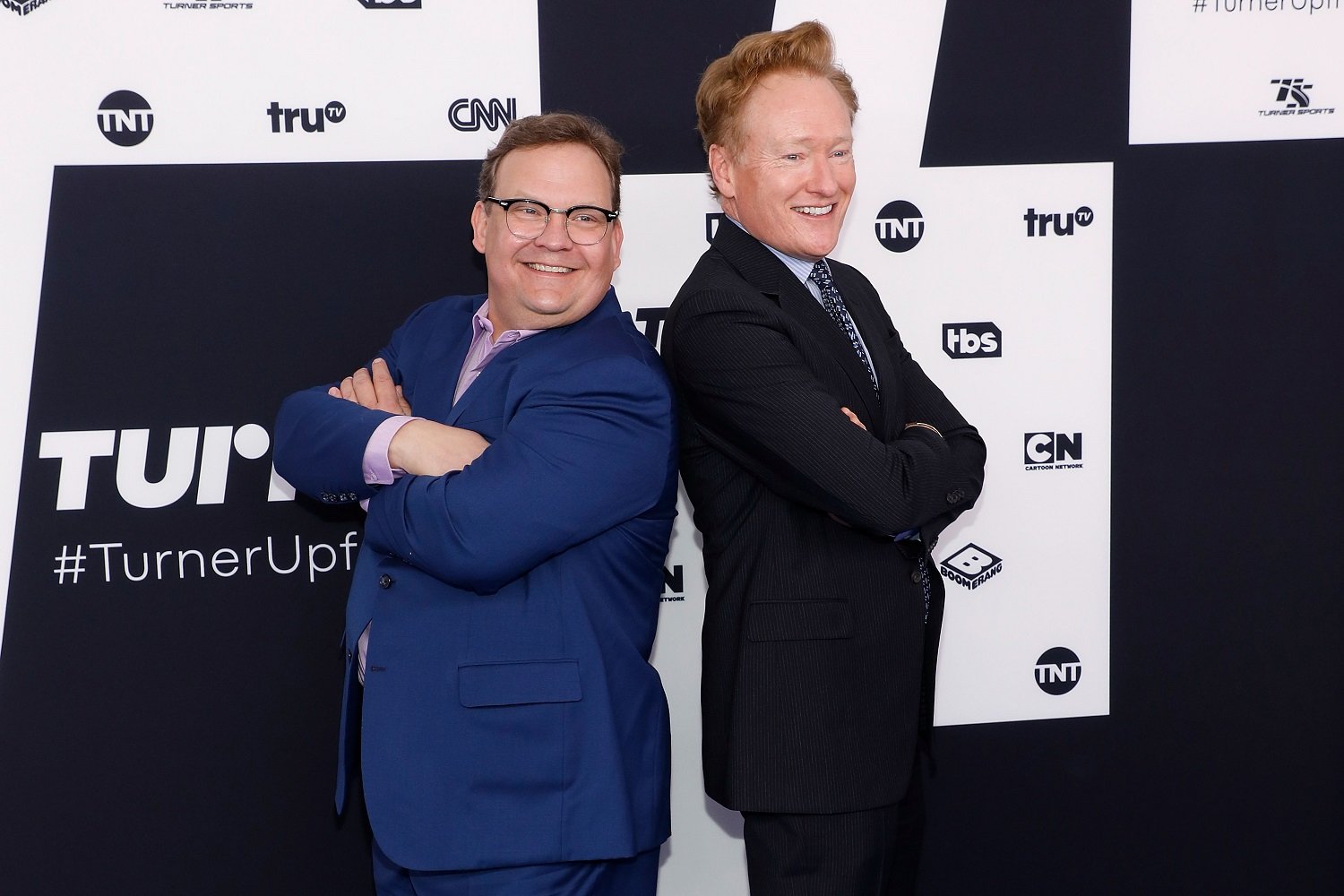 Before Andy Richter became known as Conan O'Brien's sidekick, the humorist was hired as a writer for the show. However, an introduction to Conan soon showed that the two were on the same page.
"Robert Smigel [O'Brien's first head writer at Late Night] set it up between me and Conan. We met and hit it off immediately," Richter told The New York Times. Richter wound up being asked to keep O'Brien company during camera testing. 
"I'd met someone who's stupid in the way that I'm stupid and doesn't take much seriously, just wants to have fun. When we started doing camera tests, Robert called me into his office and said, hey, would you just go sit next to him and keep him company?"
"Then the next time there was a test, Robert asked me again — go sit with him. I didn't realize it at the time, but it was a tryout. It's probably for the best that I wasn't fully aware of that," he added.
When he was offered the role, Richter initially balked — he wanted to be more of a character actor, or a recurring cast member. But he soon realized it was not something he could pass up.
"And I went back to my office and right as my butt was hitting my office chair, I thought, who am I kidding? Yes, I'll be on TV every night," Richter said.
He's proud of his work on the show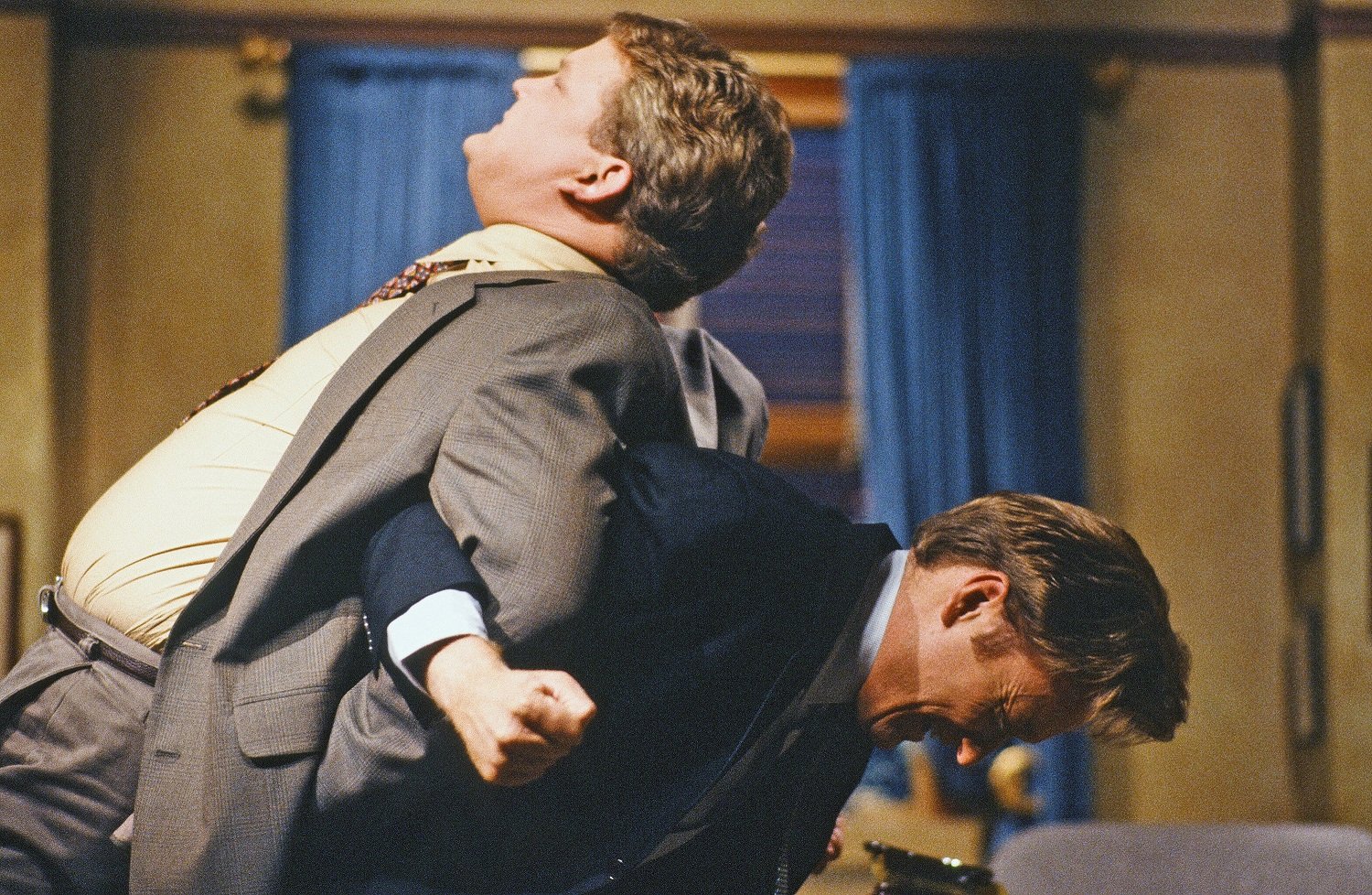 And Richter has said that the end of Conan is bittersweet, but that he's proud of the work he and Conan O'Brien did.
"I do feel one of the best things about our show is that we meant something to younger people, people younger than us that were serious about comedy…," explained Richter to The Hollywood Reporter. "[T]hat we made an impression on people like that and helped form their senses of humor and what they wanted to do with television when they got a chance to do something with television.
"I don't see Jay Leno or Jon Stewart or Letterman, or even Colbert, having a masturbating bear or a robot that's a pimp. Our show is full of nonsense like that. And I'm pretty proud of that," Richter added.
Source: Read Full Article