'Counting On': Do The Duggars Follow Each Other on Social Media?
The Duggar family's reality TV show, Counting On, will bereturning to the airwaves next week. While the last season ended months ago,family followers have been keeping up with the Duggars, and their recent stringof dramatic events, on Instagram. That has led many to wonder, are all of theDuggar kids following each other, even when it seems like they don't have thebest relationship?
The Duggar kids all follow each other on Instagram
While there appears to be some bad blood in the family, theDuggars are putting on a good face on social media. Each of the family membersthat are allowed to access Instagram follow each other. Jill Duggar follows allof her siblings, and she even follows Anna Duggar. Fans have long suspected Jillhas distanced herself from Josh Duggar and his wife, Anna, but at least when itcomes to social media, she is still keeping up with them.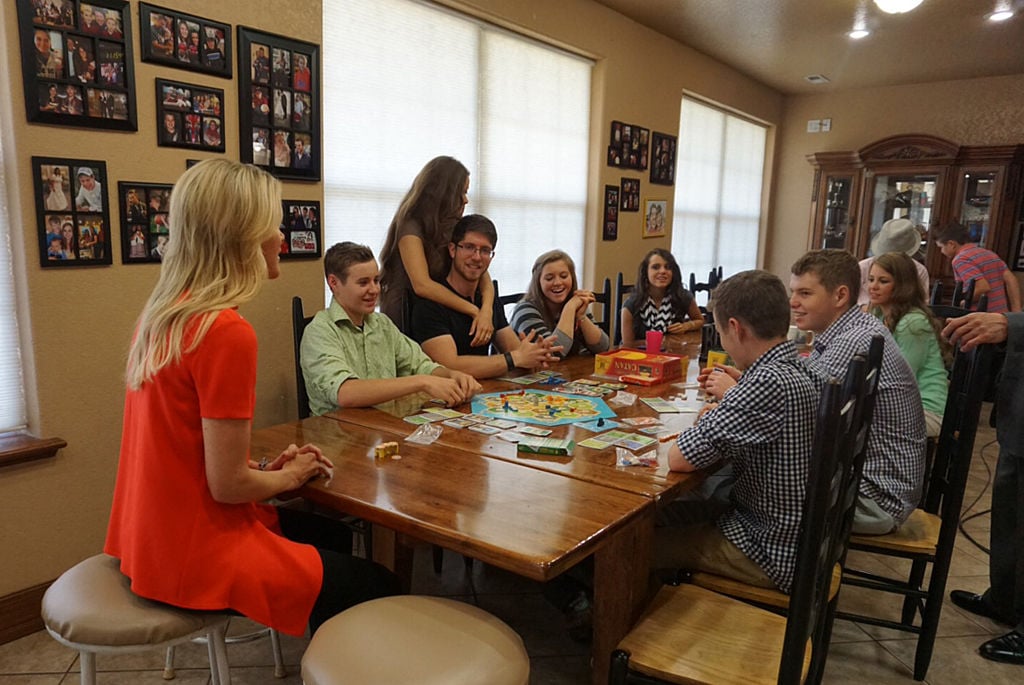 RELATED: 'CountingOn': Evidence Is Mounting That Jill Duggar's Grudge Might Not Be Against JimBob
It is important to note that Jill has not been photographedwith her eldest brother in years, and even before she disappeared from theDuggar family feed, Jill never stood next to Josh in photos. Derick Dillard,Jill's husband, has spoken openly about distancinghis family from toxic influences. While many people believe he was talkingabout Jim Bob Duggar, a subsect of followers strongly suspect he wasreferencing the troubled eldest child of the Duggar clan.
Anna Duggar seems to be the busiest on Instagram
While all of the Duggar kids follow each other on socialmedia, Anna appears to be the Duggar who is most likely to comment on and like contentfrom her extended family. Family followers have noticed that Anna is a prettyprolific commenter, and she doesn't pick and choose who she interacts with,either. She seems just as likely to "like" Jill's content as she is to commenton Jinger Duggar's snapshots.
RELATED: 'CountingOn': Anna Duggar Turned Off the Comments to Her Instagram Post About HerPregnancy
Her husband, Josh, however, is no longer active on socialmedia. It has been suggested that Josh's access to Instagram, Twitter, and Facebookwas cut off after his back-to-back scandals in 2015. The theory certainly seemsto have some evidence to back it up. Josh hasn't posted to Twitter since August2015, right around the time he issued a public statement admitting hecheated on his wife.
Is the Duggar family getting along now?
Derick has repeatedly acknowledged arift with the Duggar family. His social media musing in December 2019 wasthe first time someone had actively admitted all was not rosy within the Duggarfamily, even though family followers have long suspected that was the case. Doesthe fact that all of the Duggars follow each other on social media indicatethey are mending fences?
RELATED: JillDuggar Might Have Just Called Out Her Family's Negligence on Her InstagramStory
Probably not. The Duggar family has heavily focused on thepublic's perception of them, and keeping up appearances on Instagram is one wayto ensure fans think everything is going well. With apotential book deal for Derick and Jill's interest in branching out, itseems unlikely that the couple will be buddies with the rest of the Duggarfamily anytime soon, even if Jill shows up in an Instagram post from time totime.
Source: Read Full Article