'Counting On': Jinger Duggar Is Clearly Becoming More Comfortable With Herself on Instagram
Realitystar Jinger Duggar has been living in California with her husband, JeremyVuolo, for nearly a year. And since the two wed in 2016, Duggar has become acompletely different version of herself, which, for the most part, fans haveloved.
Duggar has tried to make a living as an influencer, but she's had several Instagram ads pulled due to her family's beliefs. Plus, fans have noticed that she always seems incredibly awkward while filming. Recently, though, she's showed that she's getting more comfortable behind the camera.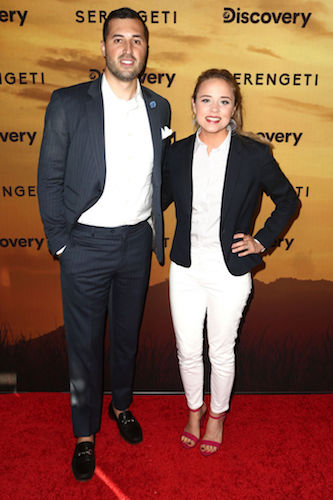 Jinger Duggar has been finding herself since marrying Jeremy Vuolo
When Duggar and Vuolo were courting, she was still following all of her parents' rules (for the most part). But once the two wed, they moved to Texas, where Duggar started living a more modern life. For her entire childhood, she'd been sheltered from mainstream music, television, and nearly any hobby that didn't somehow involve the church. But with Vuolo, she was free to be a little more of herself.
Duggar shocked fans when she started wearing pants, and people were even more surprised when she was spotted wearing shorts. Before the two moved to California last year, Duggar dyed her hair blonde — and she's since chopped most of it off.
RELATED: 'Counting On' Star Jinger Duggar Proves Once Again She Is the Ultimate Duggar Rebel
Fans have noticed how awkward Duggar's Instagram videos are
Duggar decided she wanted to use Instagram to make somemoney, since she has 1.3 million followers. But when she dove into theinfluencer business, she realized it wouldn't be easy with her background.Duggar's family is extremely religious, and they outwardly oppose gay marriageand abortion. Living in a state like California means this doesn't fly withmost people, so many of Duggar's ads have been pulled after receiving too manycomplaints.
Something fans noticed about Duggar's videos, though, was how awkward she seemed. She often wasn't looking at the camera and seemed to forget what she was supposed to be saying much of the time, especially during her video about a finance app. She looked uncertain of how to act behind the camera.
Duggar recently posted a video that seemed so much more natural
It appears that Duggar has been practicing her video skills, because her latest Instagram story seemed so much more natural. She asked fans how they felt about putting makeup on the bottom half of their face, since it needs to be covered with a mask due to the coronavirus outbreak. She was casual in her tone, and she sounded like she was having a conversation with someone rather than giving a speech.
RELATED: 'Counting On': Jinger Duggar's Controversial Views Just Cost Her a Lot of Money
"Why do I need to put makeup on my entire face?" Duggar questioned. She then asked fans how they felt in a survey, with the majority agreeing with her. Her facial expressions were natural, and her tone was conversational. It seemed clear that she's trying to become more relatable to fans.
Duggar hasstruggled to win over fans since breaking away from her family (she's stillvery close with her family, which could explain why). But it seems clear fromthe video that she's trying to become more of a public figure rather than a"Duggar" reality star. It looks like she's hoping to leave her mark with fans,which could possibly result in more influencer deals.
Source: Read Full Article