Daytime Emmys Return to Network TV for the First Time in Years, and Soap Opera Fans Are Thrilled
The Daytime Emmys are coming back to TV, and soap opera fans couldn't be more thrilled. The annual awards show will air June 26 on CBS. Nominees will be announced May 21.  
The Daytime Emmys were last seen on TV in 2015. 
In recent years, the Daytime Emmys have streamed online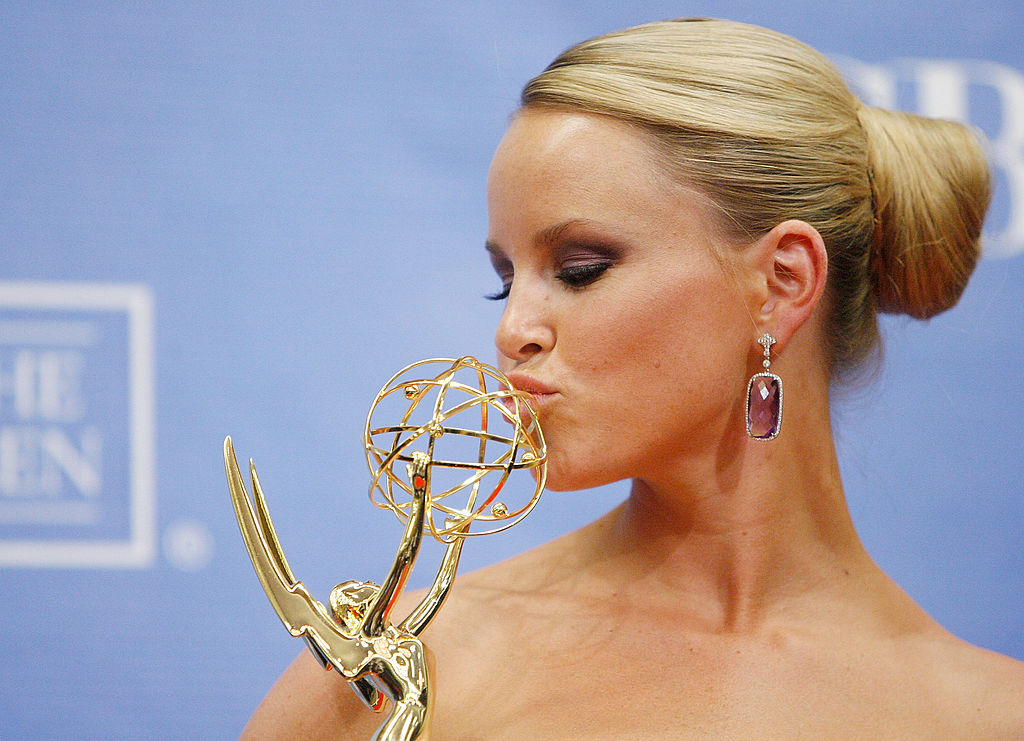 RELATED: Twitter Is About to Eat Andy Cohen Alive After His Comment On 'The Story of Soaps' Aired
In recent years, declining ratings have relegated the Daytime Emmys ceremony to an online live stream. The awards last got a slot on a major broadcast in 2011, when the show aired on CBS. Cable network Pop aired the 2015 awards. The 2020 awards were also supposed to air virtually. However, a last-minute change was made due to the coronavirus (COVID-19) pandemic, Variety reported.
"As a leader in daytime, we are thrilled to welcome back the Daytime Emmy Awards," said Jack Sussman, CBS's executive vice president, specials, music, and live events. "Daytime television has been keeping viewers engaged and entertained for many years, so it is with great pride that we look forward to celebrating the best of the genre here on CBS."
The 2020 Daytime Emmys will happen remotely, with winners in leading categories accepting their awards from their homes. Other winners will be announced on Twitter (@DaytimeEmmys). 
The Daytime Emmys honor the best in television that airs between 2 a.m. and 6 p.m., including soap operas, as well as certain categories of digital and syndicated programming of similar content.
Soap opera fans are thrilled the awards are coming back to TV 
The news that the Daytime Emmys are coming back to TV was welcomed by soap opera fans. They'll get to see the best work from shows such as The Bold and the Beautiful, Days of our Lives, General Hospital, and The Young and the Restless honored at the ceremony. 
"Happy to hear the #DaytimeEmmys will be broadcast live on network television in prime time again like it always should be. The #DaytimeTV community deserves that especially our #soaps," one person tweeted.
"#DaytimeEmmys to be broadcast on TV again I'm so happy about this hope it stay[s] this way," another tweeted.
A few expressed frustration that it took a global crisis for the Daytime Emmys to get some broadcast TV love. They felt CBS was only interested in this year's show because it is "desperate" for new programming to air. 
Others urged fans who've been clamoring for a TV broadcast of the awards to actually tune in and watch the show. 
"I've gotten so many angry messages for the past 8 years about the #DaytimeEmmys not being [on] network TV and how fans were going to boycott them because of that. So… YOU BETTER PARK YOUR BEHINDS DOWN AND WATCH THIS CBS BROADCAST," tweeted Dan Kroll, the founder of SoapCentral.com.
The 47th Annual Daytime Emmy Awards will air Friday, June 26 at 8/7c on CBS.
Check out Showbiz Cheat Sheet on Facebook!
Source: Read Full Article