'Elf's 'Beef and Cheese' Santa Was Played by Shock Comedian Who Had To Nail the Fight Scene in 1 Take
Filmmakers turned to actor/comedian Artie Lange to portray Gimbels' "stinky" Santa in the iconic Christmas film Elf. Known for his shock comedy and bad boy image, Lange brought the perfect level of "beef and cheese" to the role, which was primarily improvised.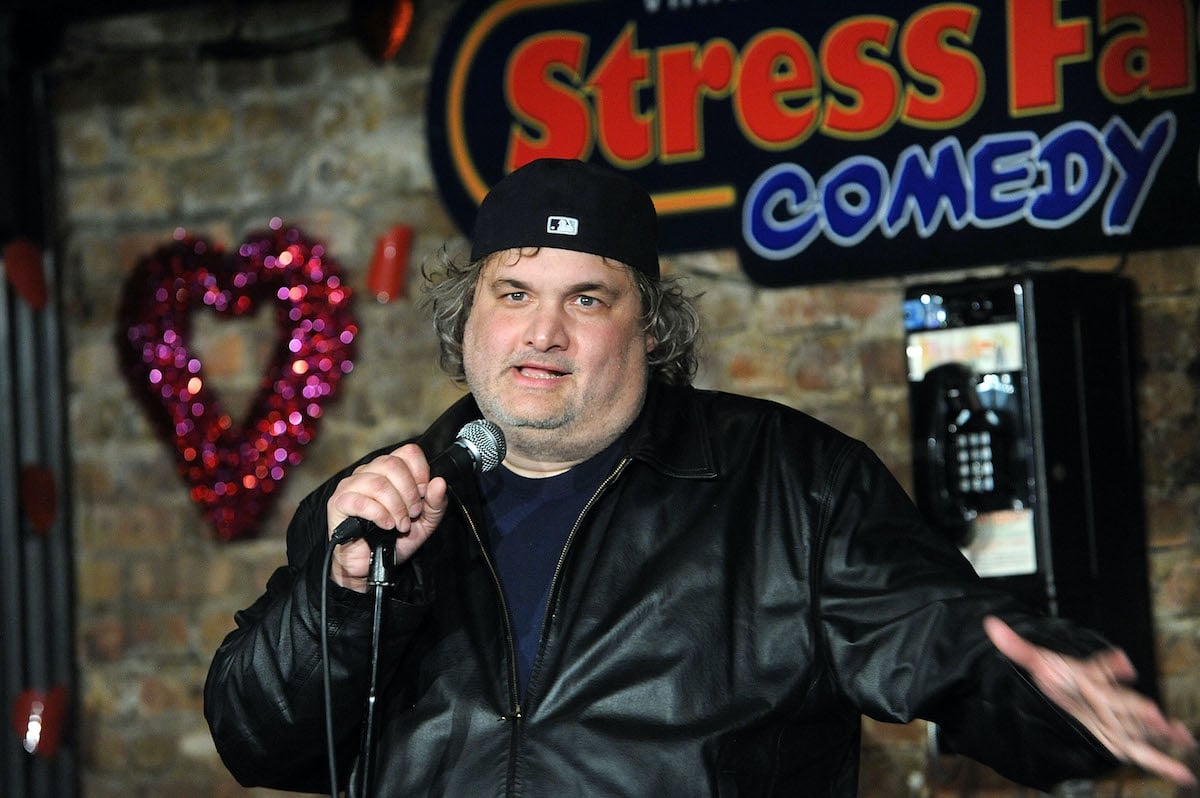 Buddy the Elf (Will Ferrell) becomes ecstatic when he learns that Santa will arrive at Gimbels department store, which is where he recently snagged a job. He screams, "Santa!" when the department store manager (Faizon Love) makes the announcement.
Later, in the dark of night, Buddy puts his finely tuned elf skills to work in order to create the perfect welcome for the big boss. He cracks open LEGO kits and other toys to create a winter wonderland, which surprises the rest of the Gimbels employees the next day.
But Buddy is stunned when he realizes that "Santa" is not the real Santa, but instead an actor (Lange). He becomes so upset he gets into a physical altercation after sniffing him out, which Lange said had to be done in only one shot.
The fight was done in a single take
Buddy is thrilled to see Santa but realizes the person sitting on the throne in Gimbels does not look or smell like the real Santa. "Who the heck are you?" Buddy asks as Santa tries to talk to a child on his lap. He tells the youngster not to trust the Santa at the store and that he's an imposter. "You sit on a throne of lies!" Buddy insists. Adding, "You smell like beef and cheese, you don't smell like Santa!"
That's when the fight breaks out, which had to be done in one take. Director Jon Favreau and Lange revealed that the film's art department painstakingly created the massive LEGO and toy displays, which took hours over the course of two weeks, ABC News reports.
Because creating the set took so long, the actors had to make the fight work in one take. "They have to smash the whole [thing] — so we don't really have a lot of resets," Favreau laughed.
Artie Lange and Will Ferrell were let loose on set
Lange shared that the department store scene was actually shot in an abandoned insane asylum. "They gutted an old insane asylum and made it a sound studio," he said. A good portion of the scene was also improvised, including the remark about how Santa smelled like 'beef and cheese.'"
But once the dialog was finished, Lange and Ferrell had a job to do. "We shot right up until we destroy the place," he added. "So we had one take to destroy it. So Favreau says, 'Just go nuts, but we got one take.'"
Lange recalled how Ferrell had some fun with him, taking into consideration the colorful scene was being shot in an abandoned asylum. "Will walks by in the outfit, the elf outfit, which he tried to stay in character. The boots that are curled up," Lange laughed. "I look up. He goes, 'Hi Artie.' And then he just walked past."
Source: Read Full Article