'Full House': John Stamos Once Playfully Acknowledged His Soap Opera Past
When Full House debuted in 1987, no one imagined the series would continue with the 2016 premiere of Fuller House. John Stamos — who played Uncle Jesse — returned to make guest appearances and produce the Netflix show. But prior to Full House, Stamos was known for a very different role, one which he once referenced on the show.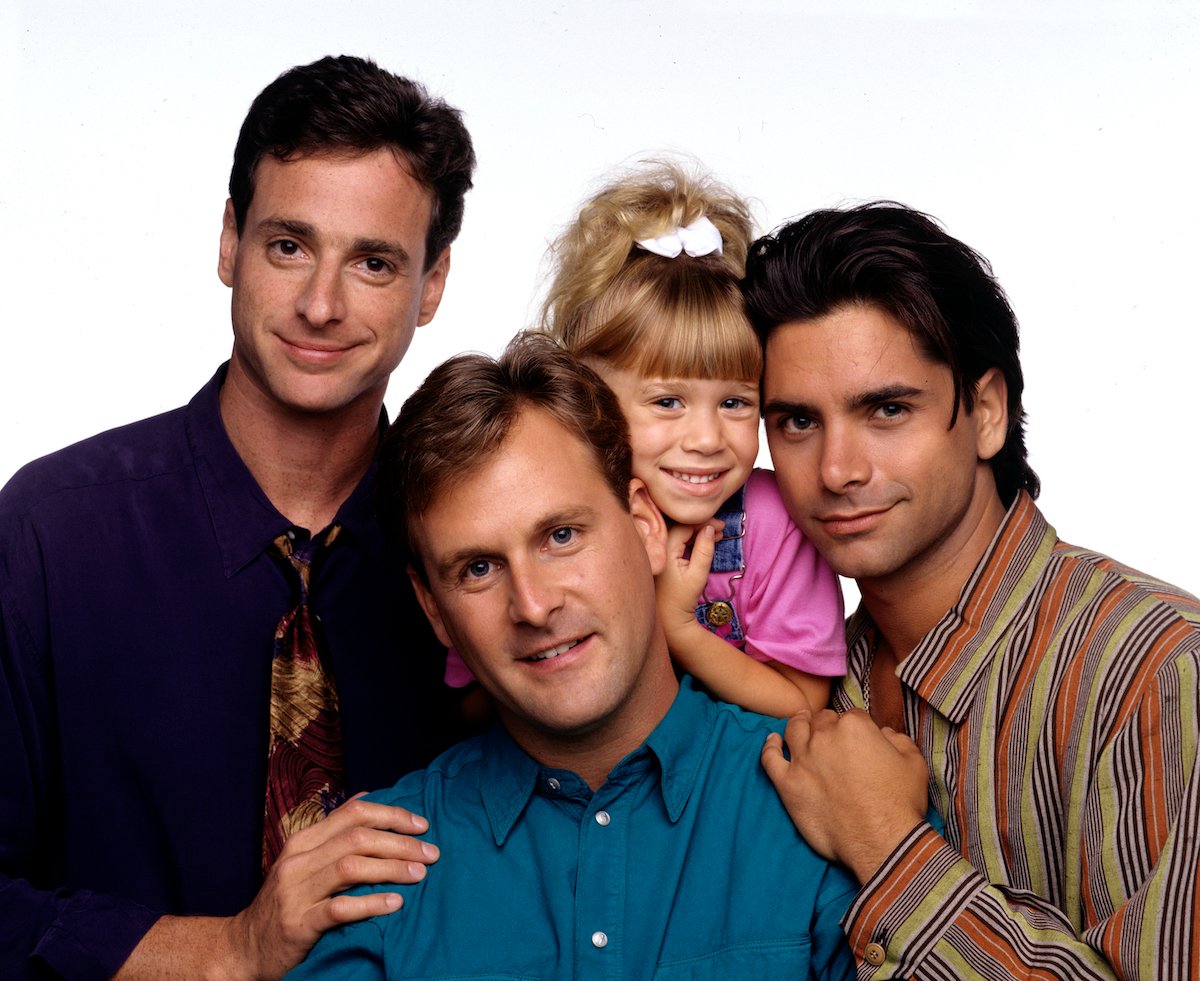 John Stamos starred on 'General Hospital' early in his career
Like many actors, Stamos started his career on soap operas. From 1982 to 1984, he played Albert "Blackie" Parrish on long-running daytime drama General Hospital. The foster child of Rick (Chris Robinson) and Lesley Webber (Denise Alexander), Blackie was a bad boy with a heart of gold. He founds a teen center to keep kids from getting into trouble and forms the band Blackie and the Riff Raff.
Stamos was even nominated for a Daytime Emmy Award during his run on General Hospital. Yet, he ultimately left the show after his character was sent to prison for manslaughter. And after a regular role on short-lived sitcom You Again?, the actor landed Full House. From that point on, his character, Jesse Katsopolis, has remained easily one of the show's most popular.
The star made a sly reference to his soap opera character on 'Full House'
On Full House, Stamos found a TV family he's remained true to for decades. Throughout the show's run, Jesse evolved from a good-natured rebel — not unlike Blackie himself — to a responsible family man with two children of his own. So it felt poetic in a way for Stamos to call out his soap opera past in Full House's final season.
In season 8's "All Stood Up," Jesse at one point name-drops Stamos' General Hospital character. During a storyline in which a doctor instructs him to lower his blood pressure, Jesse says "give me a bottle, some gloves, and call me Blackie." The line incorporates not only his former character's name but also places him in a medical setting too.
Even though it wasn't the series finale, this episode was also the very last one filmed for Full House, according to the show's Fandom site. As such, the General Hospital reference feels like a last-minute addition to the script. After all, this was Stamos' very last chance to tip his hat, so to speak, to the role that launched his career.
What is John Stamos' net worth?
While Stamos doesn't boast the highest net worth of the Full House cast, he certainly owes much of his success to the show. Few characters are as beloved as Uncle Jesse. And Stamos has remained faithful to the franchise, spearheading Fuller House himself.
Due largely to his role on camera and behind the scenes on those two shows, Stamos carries an estimated net worth of $25 million currently. Few of his other projects took off as Full House did. But Stamos continues to stay busy. And who knows? Maybe fans haven't seen the last of Uncle Jesse.
Source: Read Full Article