'Ghost Hunters': Was Jason's Spinoff Series Due to Creative Differences or Drama?
In October of 2004, A&E premiered the first episode ever of Ghost Hunters. The reality TV series that would go on to become iconic first began exploring the mystery and supernatural elements in the town of Altoona, Pennsylvania.
The show became an instant hit. Each episode a group of paranormal researchers took on a different supernatural challenge and investigation. Find out what the show was all about and why fans and viewers are unsure what to believe about the current state of affairs. 
What is the television series 'Ghost Hunters' about?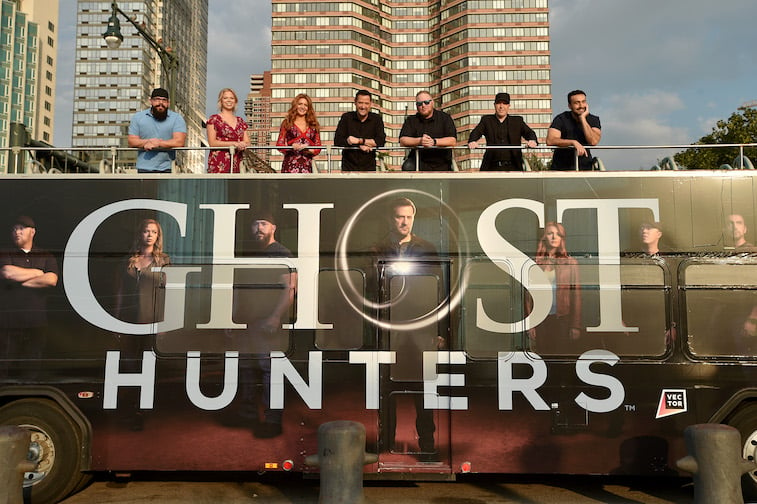 RELATED: 'Grey's Anatomy' Star Camilla Luddington Says She Would be a Ghost Hunter if She Wasn't an Actress
Jason Hawes and Grant Wilson were the brave individuals who were boldly featured in each episode. Every season they guided their audience as they uncovered the hidden and haunted secrets of the places and grounds they visited. The duo both fostered a deep interest and passion in paranormal activity from a relatively young age.
An unlikely series of events led Hawes and Wilson to work together in the plumbing industry.
Before Ghost Hunters was launched Wilson and Hawes co-founded The Atlantic Paranormal Society (TAPS). This establishment would ultimately lead them to the close bond and work seen on A&E's Ghost Hunters.
The docu-soap series successfully aired for eleven seasons before things seemed to get a tad complicated. Take a closer look at what fans think happened behind the scenes. 
'Ghost Hunters' briefly went off the air
Everything seemed like business as usual on Ghost Hunters until around the 11th season. As fans can probably recall the sequence of events, Grant, one of the show's main leaders, had opened up about the difficulties of being on the road while being married.
In this Reddit discussion, one fan explained, "Grant wanted to be with his family. He felt the show took him away too much." Though it sounded like a totally feasible reason, not everyone was buying it.
Fans and viewers of Ghost Hunters couldn't help but notice the uncanny and coincidental timing of Grant's decision. The same time he decided to step back from the show was around the same time he was accused of some unofficial funny business on the set of Ghost Hunters.
In the same Reddit discussion, another viewer wrote: "Remember years ago there was a flap where Grant was caught faking things. There were lots of posts and videos as I recall showing he faked a noise by throwing something over his shoulder, or visible strings attached to him. Not long after, Grant did his 'I want to be with family and operate a bed and breakfast' thing."
It is clear that many fans and viewers of the series believe Grant may have just been looking for a way out. See what exactly happened when the show paused production in 2016. 
How did 'Ghost Nation' come to be?
RELATED: Kim Kardashian West's Daughter Chicago Is Convinced She's a Ghost
When Grant decided to bow out from the long-running and spooky show, it seemed like that was going to be the end for the popular series. Luckily, fans of both the supernatural and entertainment eventually received an alternative option.
Hawes landed the lead role in the new series Ghost Nation. Even though the show had a tremendous amount of similarities with Ghost Hunters the show was actually airing on a completely different network.
Travel Channel is the home of the series that seemed to be trying to take the place of Ghost Hunters. If Grant was truly wanting to spend more time with his family Ghost Nation would have, seemingly, been the perfect project for Hawes to carry on their work and legacy.
However, as most of the world already knows, in 2019 Grant decided to return to and bring back Ghost Hunters. Naturally, fans and viewers are only left to assume that either creative differences or drama must be to blame for driving a wedge between the duo.
Hopefully, Hawes or Grant will eventually open up on the matter.
Source: Read Full Article