'Gilmore Girls': Fans Won't Believe How Many Times Alexis Bledel Auditioned For the Role of Rory
Twenty years after its premiere on The WB, Gilmore Girls is still as popular as ever. The drama starring Lauren Graham and Alexis Bledel was a cult hit on the now-defunct network. But it found new life after it went off the air thanks to DVD box sets, Netflix, and a popular 2016 revival titled A Year In The Life.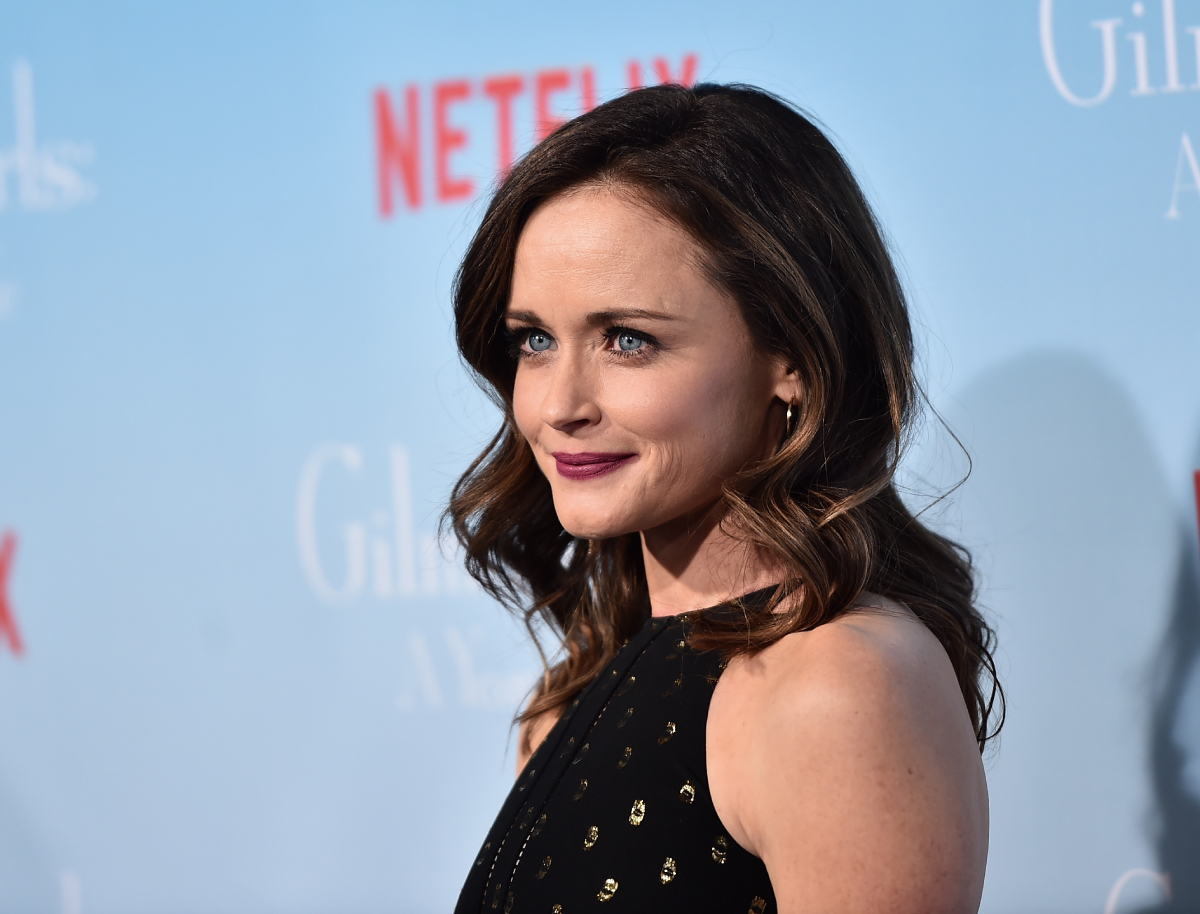 It's nearly impossible for fans to imagine anyone else besides Graham and Bledel in the roles of the fast-talking mother/daughter duo Lorelai and Rory Gilmore. But considering how many times Bledel auditioned for her role, fans came closer to having a different Rory than they might think.
'Gilmore Girls' was Alexis Bledel's first credited acting role
Bledel was an 18-year-old student at New York University when she auditioned for the role of Rory. According to E! News, she only had one uncredited acting role on her resume at the time. She played a "student" in Wes Anderson's 1998 comedy Rushmore.
Bledel first became a print model at the age of 14 and was a world traveler before she gained acceptance into NYU's prestigious Tisch School of the Arts. However, she dropped out when she landed the role of Rory.
Fans might not be aware that the actress considers herself Latina, as her mother is from Mexico and her father is from Argentina. Bledel isn't a stage name, though. She explained that her father's family is Danish, and they migrated to Argentina. Bledel says she only spoke Spanish until she started school, and that's where she learned to speak English.
As The Things points out, Bledel has always been an extremely private person. But she once opened up about her audition process for Gilmore Girls.
Alexis Bledel auditioned for the role of Rory Gilmore six times
As hard as it might be for fans to believe, Bledel says she auditioned for the role of Rory a total of six times.
"I was very sick, I was a student at NYU, and they kept calling me back up to audition," Bledel recalled during an appearance on Late Night with Seth Meyers. "I think I went, like, six times. Oddly, I wasn't a very seasoned actor at all. I didn't know the process. I grew a tad bit impatient."
Bledel admitted that she developed "a little attitude" over the lengthy auditioning process. But, her "boss really liked that a lot."
"She was like, 'That's our girl!' I was like, 'Are you guys going to bring me back again…?' and she was like, 'I like that, that's perfect,'" Bledel explained.
Another total shock for fans is the fact that Bledel didn't meet Graham until days before the first day of filming. Creator Amy Sherman-Palladino never had the two actors screen test together, and their on-screen chemistry was pure luck.
Another popular 'Gilmore Girls' actress also auditioned for the role of Rory Gilmore
Graham once told The Today Show that Bledel was so green as an actor that she would have to grab her onscreen daughter's arm at times to help her hit her marks.
"People are like, 'You have such great chemistry.' And I'm like, 'I'm mauling her. That's why,'" Graham joked.
Bledel confessed that when she first met Graham in Canada during a dinner with creators Amy Sherman-Palladino and Daniel Palladino she was "dazzled" by her.
Another popular Gilmore Girls actress also auditioned for the role of Rory. Liza Weil wowed producers with her audition. But they knew that she wasn't quite right for the part of Rory. Weil says that they called and told her that if the show gets picked up, they might find a small part for her. However, she figured that would be "the end of it."
But Palladino was so impressed with Weil that she ended up writing a part just for her – Rory's enemy-turned-bestie Paris Geller.
All seven seasons of Gilmore Girls — plus the revival A Year In the Life — are available on Netflix.
Source: Read Full Article