Gossip Girl Is Officially Getting a Reboot. Here's What You Need to Know
Get ready, Upper East Siders: Gossip Girl is really coming back. A reboot of the hit 2000s show will launch on the upcoming streaming service HBO Max with 10 hour-long episodes, showing a new generation of rich and famous prep-school teens. In the age of Instagram stars, bloggers, and influencers, it's the perfect time to revive the famed gossip website about New York City's young elite.
Original cast member Kristen Bell will return to narrate the forthcoming series, but what about the rest of the cast? Here's what you need to know about the exciting project so far.
What's it about?
Full plot details remain limited, but here's the official summary for the series.
"It's just a new look at this particular society in New York, the idea being that society changes constantly," screenwriter Joshua Safran told The Hollywood Reporter. "So how has this world changed, how has social media and its effect changed? All of those things allow us to look at the world 12 years on as opposed to just redoing the story."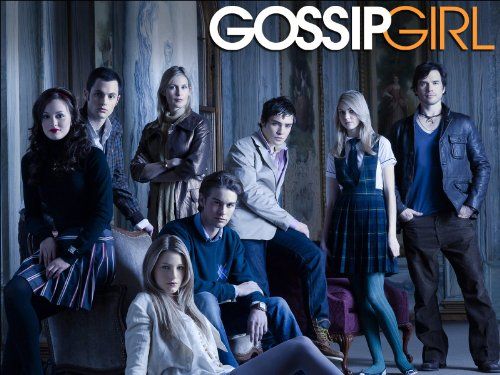 The premiere date has been delayed.
Vulture has confirmed that the coronavirus pandemic has delayed Gossip Girl 2.0, meaning that the show's release date is currently unclear. HBO Max chief content officer Kevin Reilly told the site, "They hadn't even started production yet; they were in pre-production and ready to roll." Basically, it's going to be 2021 at least before we see the show.
HBO Max, which comes from WarnerMedia, will launch on May 27, 2020 with more than 10,000 hours of new content, per The Hollywood Reporter. But the reboot—with its 10, hour-long episodes—won't be on the service for quite some time.
Emily Alyn Lind will star.
Is this our new Serena van der Woodsen? Actress and musician Emily Alyn Lind will play a lead role in the Gossip Girl reboot, Deadline reported in March 2020. She'll portray Audrey, who "has been in a long term relationship and is beginning to wonder what more could be out there," per the outlet. Further details about her character, and the rest of the cast, remain in the dark for now.
An up-and-coming actress, Lind has previously appeared in the ABC series Revenge as young Amanda Clarke and the CBS medical drama Code Black as Ariel. She's also been in Days of Our Lives, All My Children, Criminal Minds, Hawaii Five-0, The Secret Life of Bees, The Babysitter, and more.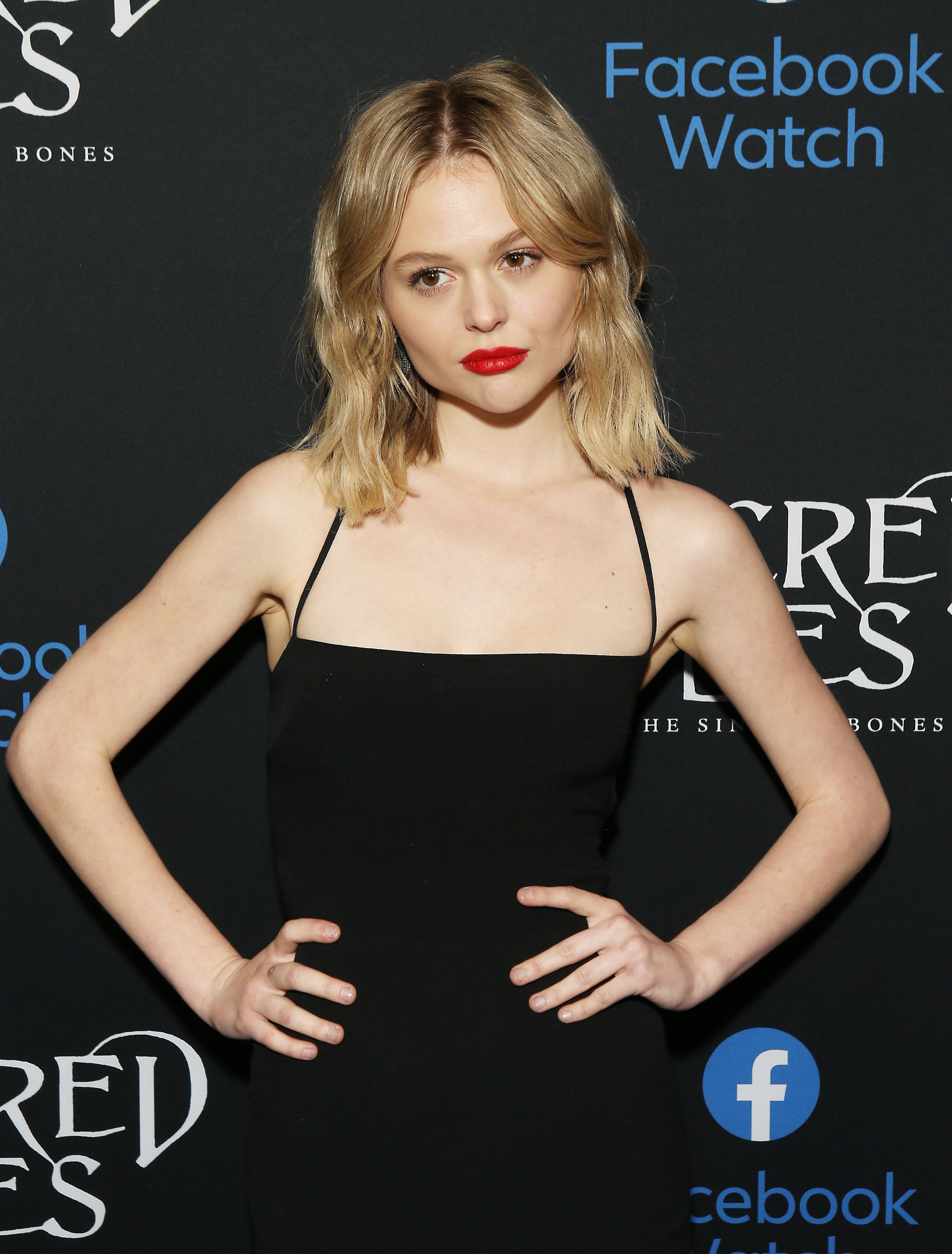 In January 2020, HBO Max's head of original content, Sarah Aubrey, revealed during the Television Critics Association press tour that casting was still in its early stages. "We're having early casting conversations, drawing circles around a few people, but it's early days," she said, according to People.
Who else has been cast in the reboot?
In addition to Lind, the new cast will include Whitney Peak, Eli Brown, Johnathan Fernandez, and Jason Gotay, according to The Hollywood Reporter. Though details about their characters haven't been released, here's a bit about the new actors who have joined the cast.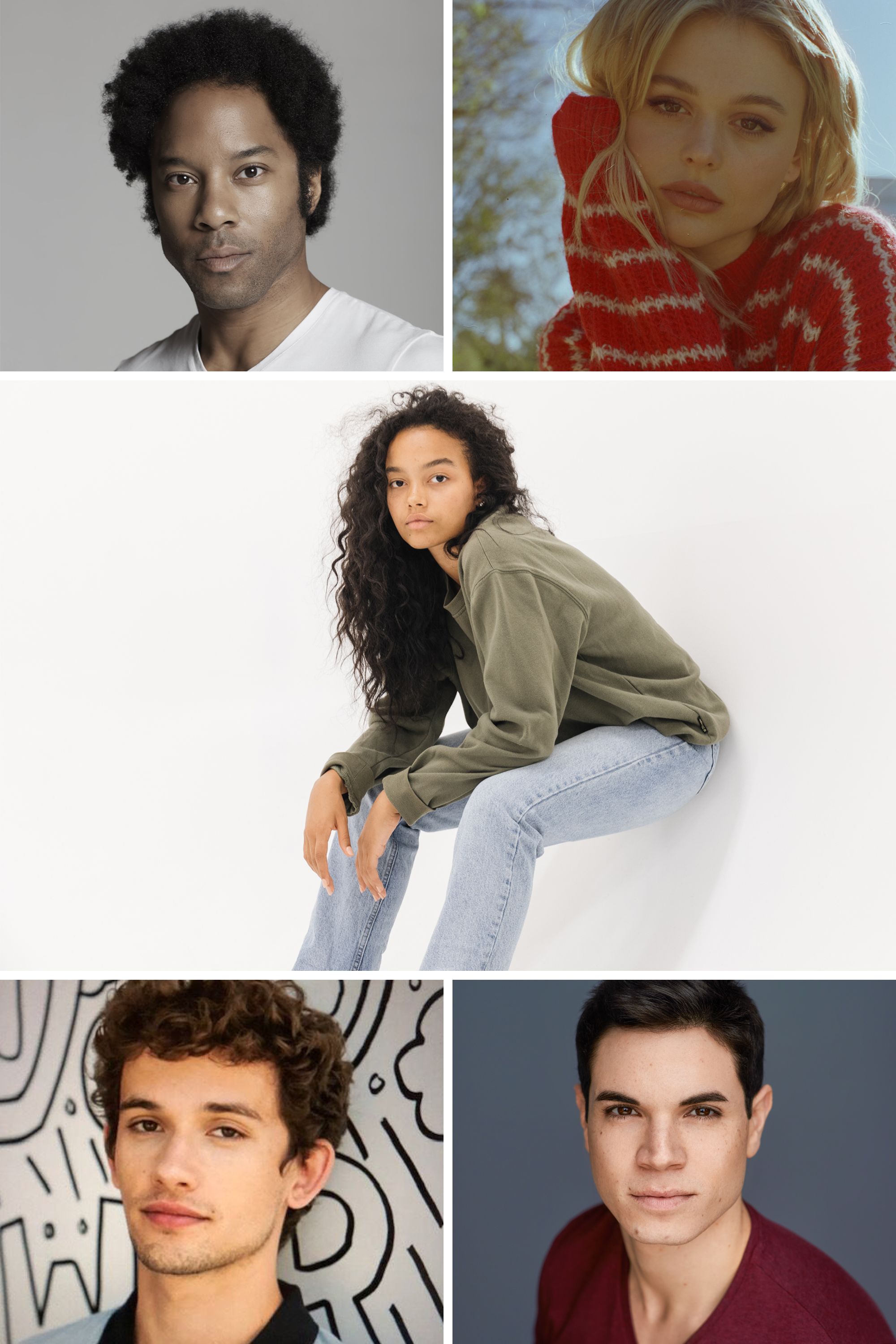 Peak played Judith Blackwood in several episodes of Part 3 of Netflix's Chilling Adventures of Sabrina. The 17-year-old was born in Uganda and has had small roles in the Academy Award–nominated film Molly's Game and the CW's iZombie.
Brown, 19, is best known for playing Dylan Walker on Freeform's Pretty Little Liars: The Perfectionists. The actor has two films coming up, The F**k-It List and Run Hide Fight, and is also a singer-songwriter.
At 30, Gotay is older than some of the other newbie cast members, but he also brings a lot more experience. The NYC native boasts a bevy of Broadway credits, including roles in Bring It On and Spider-Man: Turn Off the Dark, as well as a turn in the TV broadcast of Peter Pan Live!
There's also Fernandez. The 46-year-old Brooklyn-born actor is fresh off a three-season stint on Lethal Weapon, on which he played Bernard Scorsese; he has also appeared on Girls, Younger, and Last Week Tonight with John Oliver.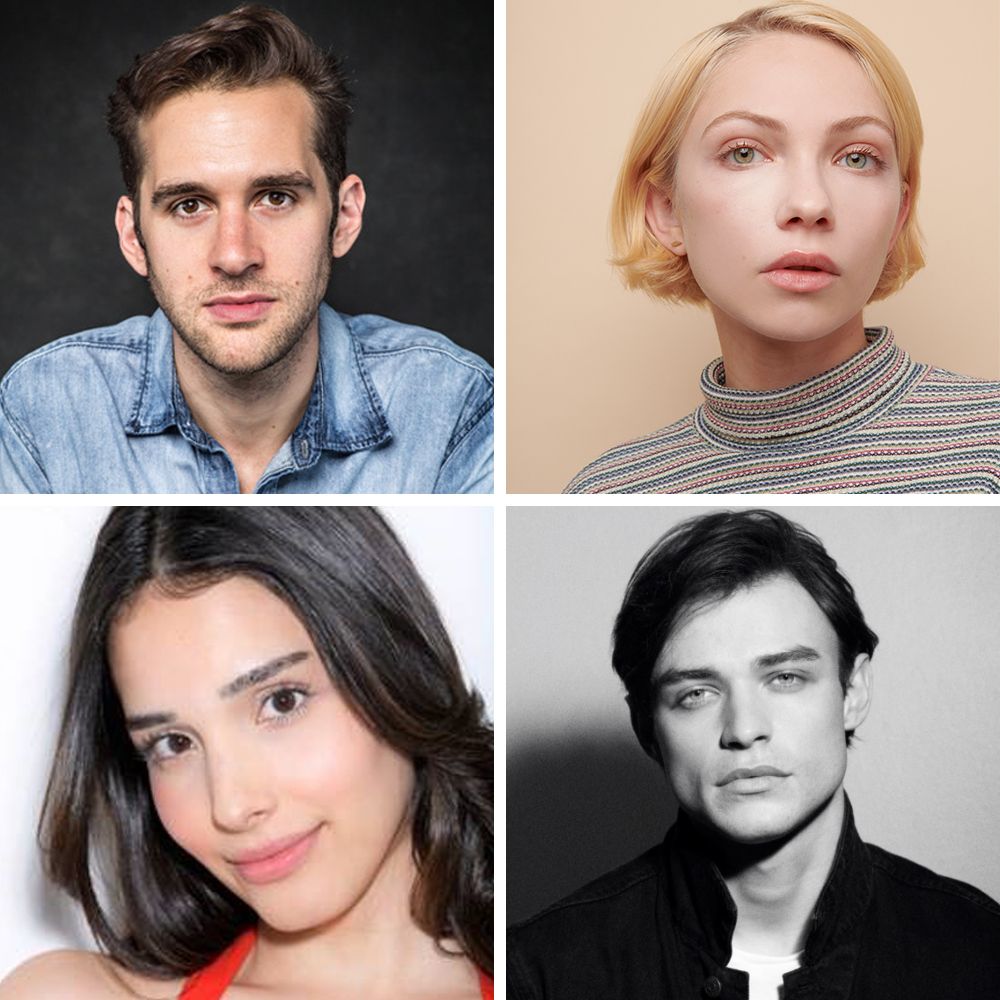 Deadline also reported that four new fresh faces have joined the cast: Thomas Doherty, Zion Moreno, Adam Chanler-Berat, and Tavi Gevinson.
You might recognize Doherty from Disney's Descendants, HBO's Catherine the Great, or Hulu's High Fidelity. He's also a singer, so make of that what you will.
Moreno has appeared on TNT's Claws. She began her career as a model when she was 19 years old before ultimately transitioning into acting.
Chanler-Berat has a thorough background onstage, originating roles like Henry in Next to Normal, Peter in Peter and the Starcatcher, and Nino in Amélie.
Finally, Rookie founder and fashion darling Gevinson has had guest-recurring roles on shows like Scream Queens and CBS's reboot of The Twilight Zone.
Is the original cast involved?
As fans are well aware, the CW series gave rise to stars including Blake Lively (Serena van der Woodsen), Leighton Meester (Blair Waldorf), Penn Badgley (Dan Humphrey), Chace Crawford (Nate Archibald), and Ed Westwick (Chuck Bass). However, considering the emphasis on the "new generation" in the synopsis, it's unclear how the original leads will be involved. But never say never!
Kristen Bell, who was the voice of Gossip Girl in the original series, will return to narrate HBO's new version, according to The Hollywood Reporter. "Kristen Bell has always been and will always be the voice of Gossip Girl," the producers said in a statement, according to the outlet.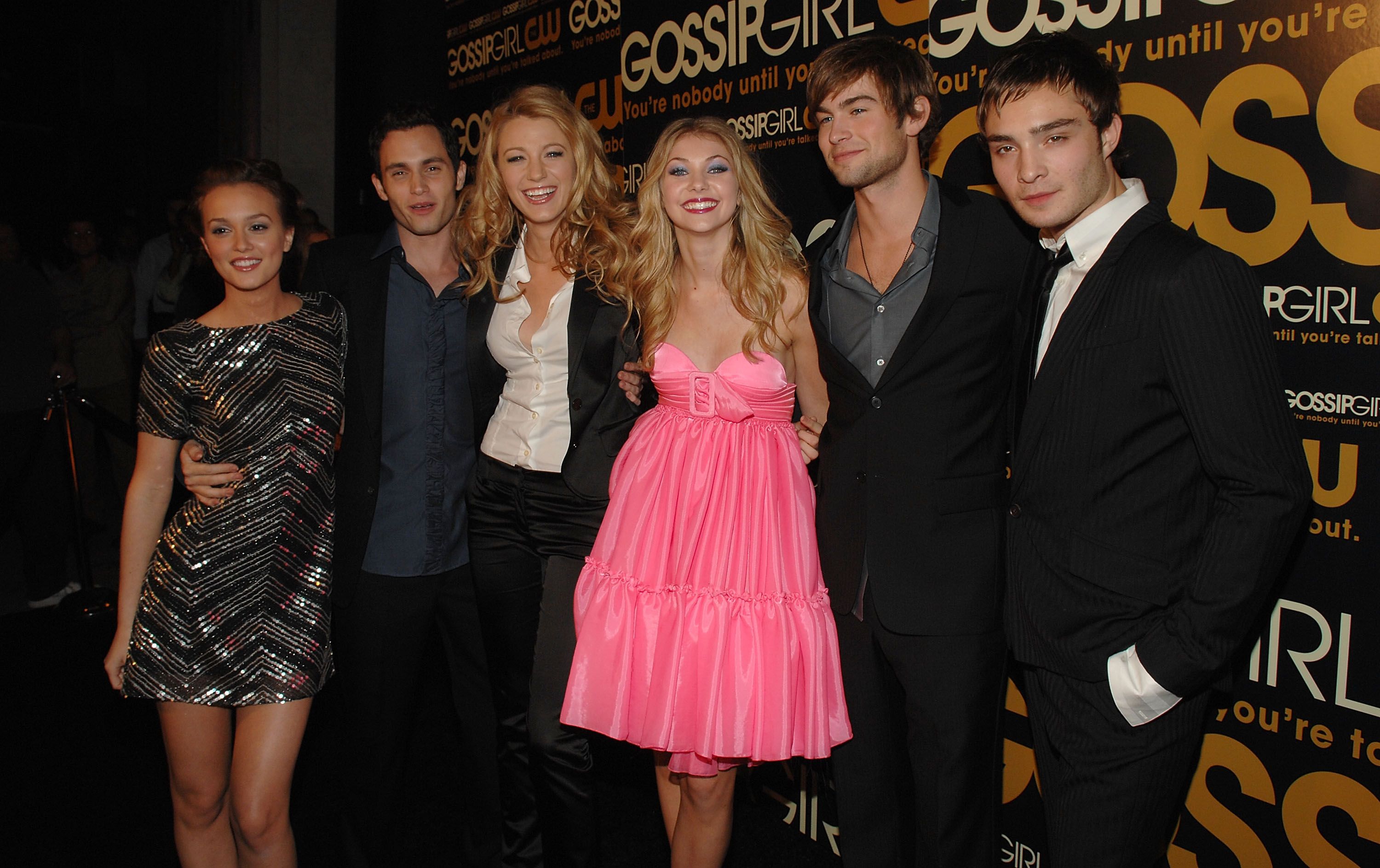 Chace Crawford told Digital Spy that he would "absolutely cameo" if a reboot featured new characters. "I'd have to!" he said.
Penn Badgley, who now stars in Netflix's You, seemed ambivalent. "I've never been necessarily the greatest friend or fan of Dan Humphrey, which now I reconcile in this way that I'm like, you know, I would love to contribute in a meaningful way to it. And I guess it would just depend on a lot of things," he said in December 2019.
It also seems unlikely that the OG Serena Van Der Woodsen will make a cameo. Blake Lively isn't "involved" in the production of the reboot, she told E! News at the premiere of The Rhythm Section in January 2020. She also said any questions about the reboot could be directed to the producers, as "she's not taking part in the series in any way, shape or form," E! reports.
And according to Entertainment Tonight, executive producer Josh Schwartz revealed at the Television Critics Association summer press tour, "We've reached out to all of them to let them know it was happening and we'd love for them to be involved if they want to be involved, but certainly didn't want to make it contingent upon [them being involved]." Basically, any of the original cast members can return if they want to!
Schwartz continued, "They played these characters for six years, and if they felt like they were good with that, we want to respect that, but obviously… it would be great to see them again."
Original Gossip Girl creators have signed on.
Safran, a Gossip Girl showrunner, will write and executive-produce the show's revival. The series' original creators, Schwartz and Stephanie Savage, are also attached to the project as executive producers.
"It's something we've been talking about—Josh, Stephanie, and I—for a little bit, just in terms of, 'Is this something we want to explore?' We're all so in love with the original and had such an incredible time working on it, and it's such a big part of our lives," Safran told THR.
The reboot will tie into the original series.
The new characters will be at school at Constance Billard, the Upper East Side prep school attended by the original cast, Safran told Vulture. "It is 12 years, I guess 13 years after the original. So we are in realtime from the original where we are in the show," he said.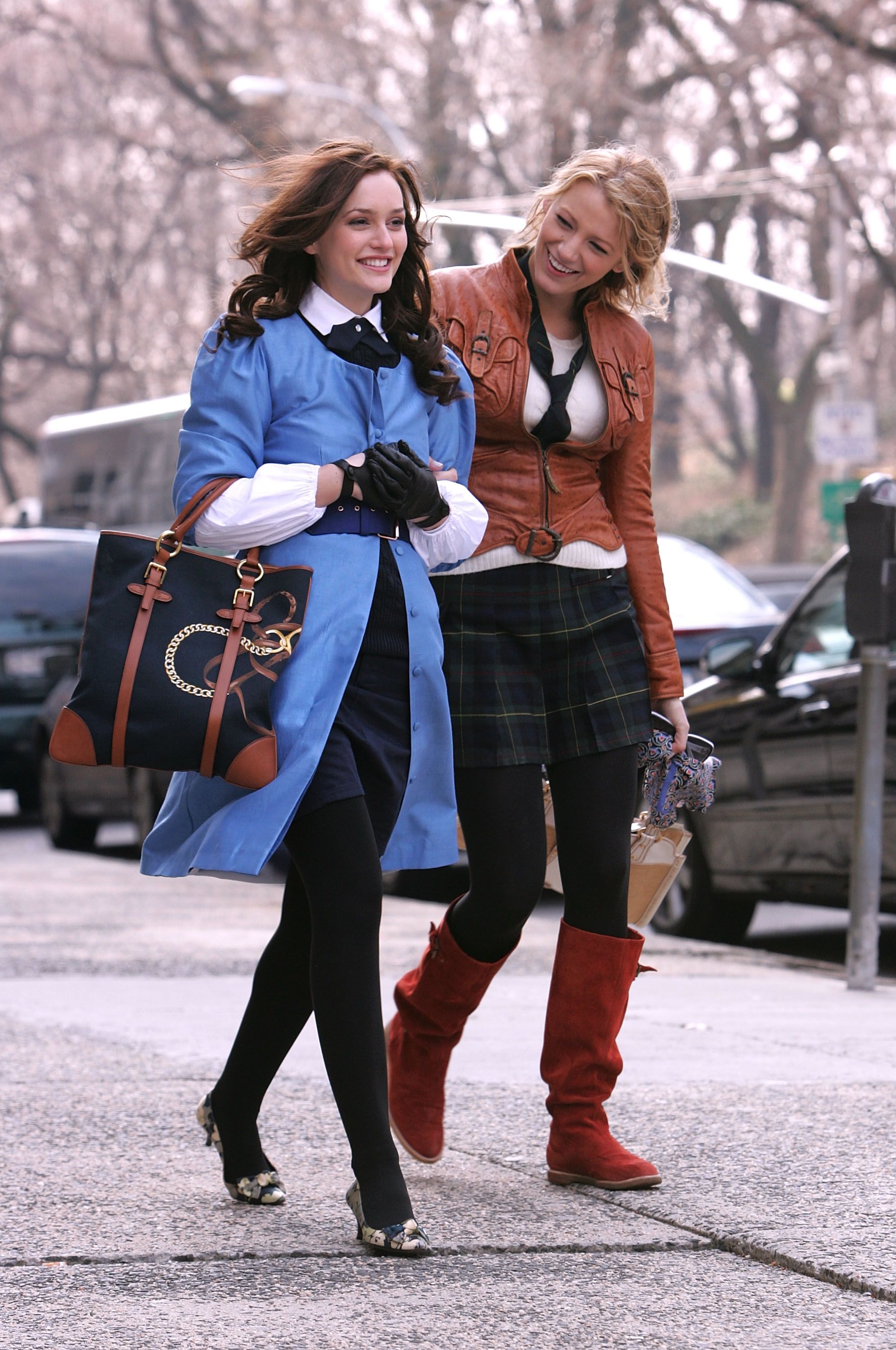 Will people still be wondering who Gossip Girl is?
Nope. Schwartz told E! News that the prospect of having a group of adults being controlled by a gossip website wouldn't "make a lot of sense." Instead, he thinks it would be more interesting to highlight "this idea that we are all Gossip Girl now, in our own way, that we are all purveyors of our own social media surveillance state."
There'll be better representation this time around.
Safran also told Vulture that the new storyline will better reflect the diversity of youth in New York City (even if it the series still is still set amongst Manhattan's elite), with "nonwhite" lead roles and "a lot of queer content."
The reboot will have a "very different concept."
Although Safran was hesitant about rebooting Gossip Girl, he was approached by co-writers Josh Schwartz and Stephanie Savage, who said they'd only reboot the show if Safran was in, otherwise, someone else might take on the job. Despite the immense pressure of the proposal, Safran gave in; there were still some stones he hadn't turned over last time.
"I was like, you know what, I'd like to do some things we were unable to do the first time around," he told The Hollywood Reporter. "And that's what kept me up at night — a more inclusive show, a more queer show, looking at how social media has changed in the 12 years since the original Gossip Girl — and then I couldn't get that out of my head. There is actually a very different concept this time around, but we're not telling you. And that made me be like,'sure, it's 10 episodes. Maybe that's all it'll be, but I'm really glad to look at it in a new way. It's different than most reboots."
The first script is already in.
"We have gotten the first script and I think we all breathed a big sigh of relief because it's quite good," HBO Max's Sarah Aubrey revealed at the Television Critics Association winter press tour, per People.
"One of the benefits of having the original creators involved is they know the essential elements of the show [that need to be included in this new version]. And they want to bring a modern lens to it," she added.
The original costume designer is on-board.
Eric Daman, who designed the costumes for the original Gossip Girl series, is returning to dress the reboot. "The casting is looking really awesome and it's surreal to be invited to be a part of it," he told Fashionista. "I think it's gonna be exciting — it's definitely going to be a challenge, which I love."
Actor Eli Brown is sworn to secrecy.
Details of the Gossip Girl reboot are being closely guarded, and even new members of the cast aren't cracking. But in an interview with Entertainment Tonight, actor Eli Brown opened up slightly about who he's playing on the show, saying, "We've been asked to keep even the very little information that we have pretty secretive, but I can tell you that my character's a really good guy. He comes from a very wealthy family and he's a humanitarian."
Though he refused to elaborate too much, Brown did say he was excited about filming. "First and foremost, I'm excited to shoot something in New York," he said. "That sounds so fun, even though I know that it will be a very different New York because of social distancing and the safety precautions. It's going to be a very different experience than I thought, but that'll still be very cool. We're recreating something that was so adored by so many people. It's going to be fun."
Stay tuned for more information about the next generation of Gossip Girl.
Source: Read Full Article