HBO's 'The Witches': How the New Movie Differs From the Roald Dahl Book It's Based On
The Witches debuted on HBO Max on Oct. 22, just in time for Halloween. The star-studded film is based on Roald Dahl's 1983 novel of the same name, but it is nothing like the book, or the 1990 film adaptation starring Anjelica Huston. Here's how this new version of The Witches is different.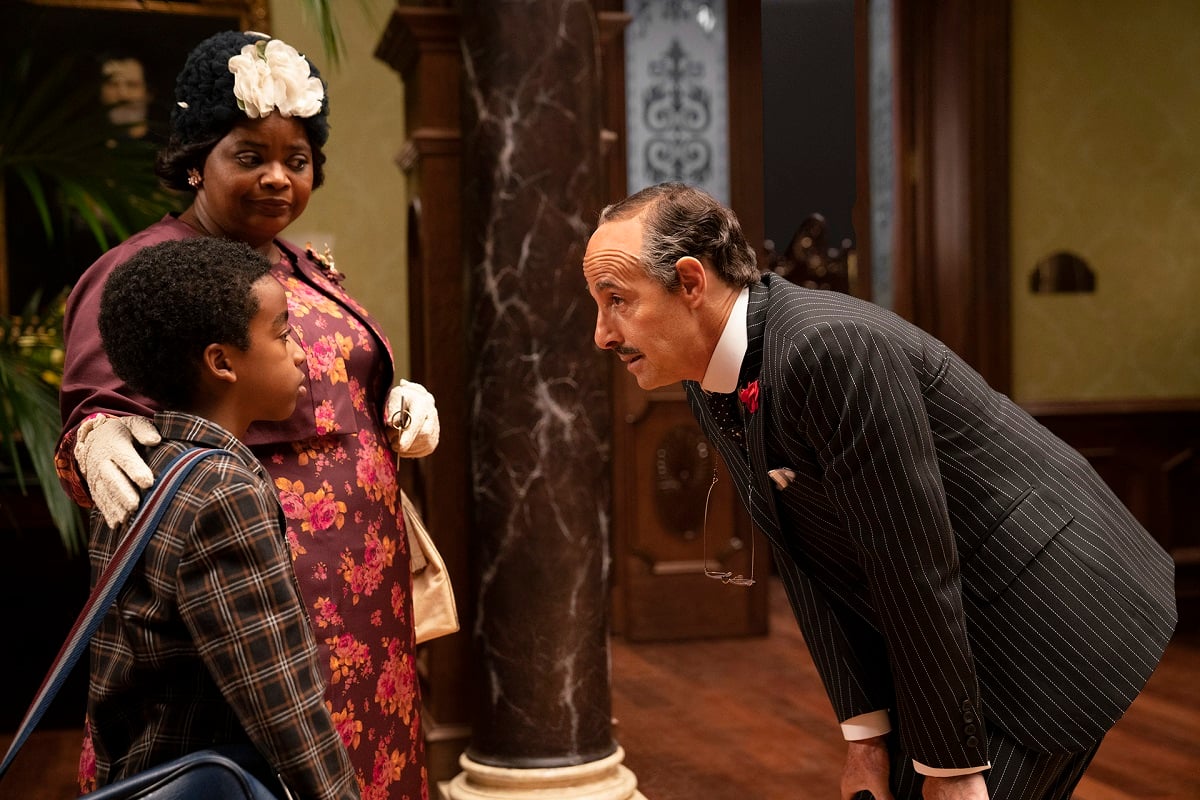 Roald Dahl's 'The Witches' is set in Europe
Dahl is known for his famous catalog of literary works — including James and the Giant Peach, Charlie and the Chocolate Factory, The BFG, and Matilda — many of which have been adapted for film, TV, and theater. The British novelist's stories were mostly set in his home country of England or nearby European countries.
His 1983 classic, The Witches, is set partly in England and Norway. It tells the story of a young English boy who goes to live with his Norwegian grandmother after his parents' tragic death. His grandmother, a witch hunter, tells the boy about a secret society of child-hating witches led by an evil Grand High Witch.
While on holiday at a luxury hotel, the boy encounters the Grand High Witch and her coven. After discovering her plan to turn the world's children into mice, he devises a plan with his grandmother to take the witches down.
The 1990 film adaptation is similar to the book
Anjelica Huston stars as the Grand High Witch in the 1990 film adaptation of Dahl's novel. The movie follows Luke Eveshim, a young American boy who travels to Norway and England, to live with his grandmother.
The film takes place in a modern English hotel, where Luke and his grandmother encounter the evil coven of witches. Like the book, the Grand High Witch turns Luke and other children into mice, and he must work with his grandma to find a way to stop her.
HBO's 'The Witches' is set in 1960s Alabama
Unlike the 1990 film and Dahl's book, HBO's The Witches is set in 1960s Alabama, and features elements of the iconic American decade. It follows a young boy named Charlie Hansen (Jahzir Kadeem), who moves in with his grandmother, Agatha (Octavia Spencer). 
The movie was written, produced, and directed by Robert Zemeckis, in collaboration with Guillermo Del Toro and Kenya Barris. In a 2018 interview with the French outlet, Allocine, the Academy Award-winning director explained how he reimagined the story.
"We're going to set it in the Gothic South in the 1960s," Zemeckis said. "It's an exciting way to put a sociological spin on this kind of witch story. So it's kind of an exciting idea."
The Witches, which stars Octavia Spencer, Anne Hathaway, Stanley Tucci, and Chris Rock, is currently streaming on HBO Max.
Source: Read Full Article