'I Love Lucy': Why Desi Arnaz Said He Could Have 'Phoned Ricky In' After a While
Desi Arnaz and Lucille Ball were an instant hit as Ricky and Lucy Ricardo on I Love Lucy from 1951 to 1957. The couple ran Desilu Productions while simultaneously starring on the sitcom, with Arnaz handling most of the business transactions. His onscreen role turned out to be the easier task over time, where playing Ricky became second nature.
Desi Arnaz handled all production aspects of 'I Love Lucy'
While Ball will always be known as a comedic genius, few may realize how Arnaz orchestrated everything from performance to post-production for I Love Lucy. The legendary musician had to plan out plot lines for upcoming shows and then perfect each episode in the editing room.
"The postproduction on each one of these shows required four to five weeks before it was ready to ship," Arnaz wrote in his memoir, A Book. "I was always working on eight or nine shows at a time, each one in a different stage of pre- or post-production."
Arnaz became a master at juggling all the facets of the sitcom, spending endless hours to produce a stellar show.
"The ideas of a new show coming up, the first draft of a script, the final draft of another," he listed of his responsibilities. "The show we were rehearsing and filming that week, the editing of another show, the integration of commercials in one or two others, the dubbing of another, and the composite print check of others."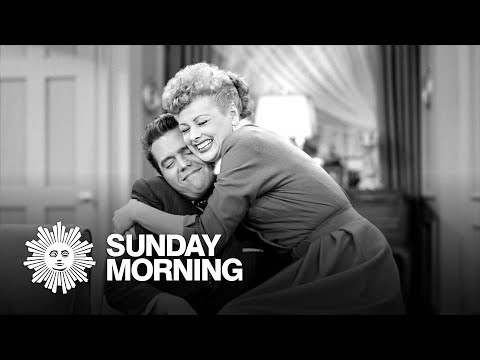 'I Love Lucy' star found acting to be the easier role
Arnaz also had to deal with expenses, which included the purchase of specialized Moviola equipment to streamline I Love Lucy's editing process. It was challenging to keep up with the sometimes overlooked facets of running the show.
"I'd get home at night, get out the bills, go over them, and make out checks to pay them," Arnaz explained. "And if some were for things we'd have to use every week, I would try to buy them instead of renting them. I didn't know that nonrecurrent expenses like the sprinkler system, the expense of rebuilding the stage and putting in the big doors, the seats on the stage, changing the surface of the floor, the crab dollies… and many others should be totaled and divided among all 39 shows. … all I did was pay each bill as I went along."
With running Desilu Productions and heading a top-rated show, Arnaz considered his onscreen job to be a piece of cake compared to his behind-the-camera tasks. Handling complex issues including budgets, editing, sponsors, scripts, and film equipment, acting was almost a respite for Arnaz.
"Playing Ricky at the same time was the least of my problems," he wrote. "After a while I could have phoned Ricky in."
Desi Arnaz had to slow down
I Love Lucy was still a hit going into its sixth season, but Arnaz knew he couldn't keep up his frenetic pace of working both sides of the camera. He told network execs that he needed a break.
"I just can't go on doing everything I'm doing running Desilu and still be in front of the cameras on a weekly series, playing Ricky and producing the shows," Arnaz told CBS Chairman William S. Paley. "It was getting rough."
Though Arnaz and Ball appeared as Lucy and Ricky for the last time on I Love Lucy in 1957, they continued their roles through a roster of one-hour specials in The Lucy-Desi Comedy Hour. Audiences still got to see television's favorite couple and Arnaz didn't have the burden of so much screen time.
Source: Read Full Article