Is 'Jupiter's Legacy' Rated R? Here's the Age Rating for Netflix's Superhero Series
Jupiter's Legacy is the latest superhero series to hit Netflix. Parents who want to watch the show with their families may be wondering how appropriate it is for young kids. Here's a breakdown of Jupiter's Legacy's rating and suggested audience age.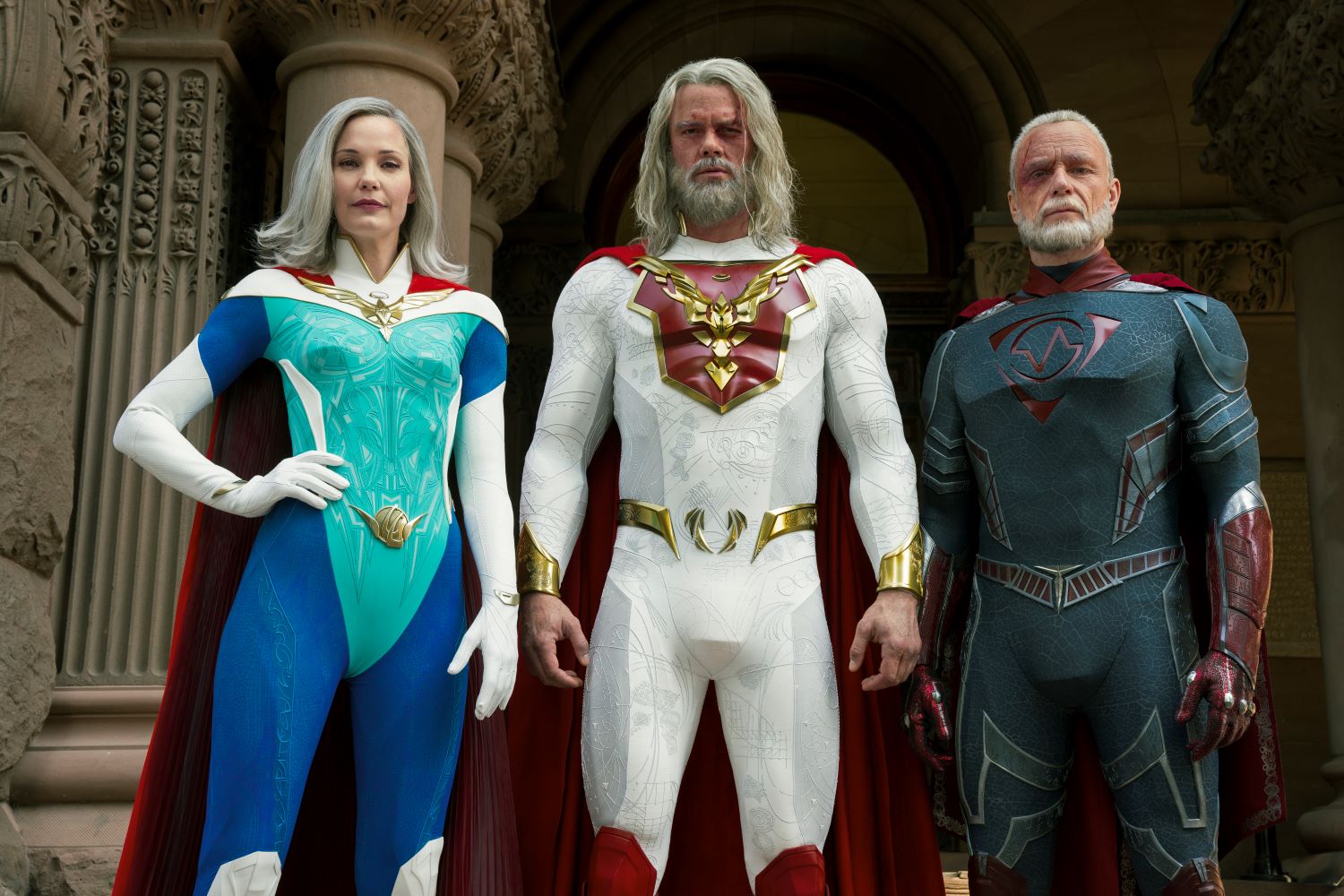 Is 'Jupiter's Legacy' rated R?
Jupiter's Legacy is not a show meant for young children. While it doesn't have a standard R rating, Netflix has given the show a TV-MA rating, which means it is suitable for a mature audience.
According to the streamer, the sci-fi fantasy series features depictions of sex, suicide, substance abuse, gore, and smoking. It also contains adult language.
On the show's landing page, Netflix suggests it may not be suitable for children ages 17 and under.
What is 'Jupiter's Legacy' about?
Netflix's Jupiter's Legacy is about a generation of superheroes called The Union who have been protecting the Earth against evil villains for almost 100 years. But as the heroes age, they must consider handing their legacy down to a new generation.
As parents of super-powered children, the Union considers giving their kids the mantle. But when certain expectations and standards are not met, the families must deal with the tense emotional fallout.
'Jupiter's Legacy' isn't for kids, it was inspired by one
Jupiter's Legacy is based on Scottish writer and showrunner Mark Millar's comic book of the same name. He developed the concept after working with Marvel and DC for years.
In a press release for Netflix, Millar revealed that his idea for Jupiter's Legacy came from the birth of his second child. The writer had developed stories around some of the world's most famous superheroes but realized none of them highlighted their struggles as parents.
"You don't really see many superhero stories about men or women with kids," Millar said. "You never see Superman or Batman or Spiderman feeding a baby late at night. I thought, 'What would it be like if somebody as cool as Superman married somebody as amazing as Wonder Woman and then they had a couple of kids?'"
"There's a fascinating dynamic there, and it would be especially difficult for the children to live up to their parents' expectations and legacies," he added. "This is about the kids who never asked for these powers wanting to go their own way. It's about the parents looking at the world they were supposed to save and seeing it more of a mess than ever."
For younger kids, there are a number of superhero shows on Netflix
With a TV-MA rating, parents may not want their young children watching Jupiter's Legacy. But luckily, Netflix carries several superhero titles geared toward a younger audience.
We Can Be Heroes and Raising Dion are live-action projects, both with a PG rating, meaning they are suitable for kids watching with parental guidance. Spy Kids: Mission Critical and Miraculous Tales of Ladybug and Cat Noir are animated superhero titles suitable for kids ages 7 and up.
Source: Read Full Article