Jamie Foxx To Return As Electro In Spider-Man 3 [Report]
Jamie Foxx is reported to be returning to the Spider-Man universe as Electro, furthering the belief that all of Spidey's worlds are set to collide.
The tangled web of Spider-Man movies can look a little confusing for people on the outside looking in. Three different people have played the web-slinger on the big screen since the turn of the century, and that's not including the array of actors who played various versions of the hero in Into The Spider-Verse.
To make matters even more confusing for those who haven't been keeping track, there are rumors that those three Spider-Men about to meet. Tom Holland, Tobey Maguire, and Andrew Garfield could come face-to-face-to-face in an upcoming Spider-Man movie, and a new report via The Hollywood Reporter further adds credence to that theory. News that Jamies Foxx will be reprising his role as Spidey villain, Electro.
RELATED: Fan Art Shows Robert Pattinson As Peter Parker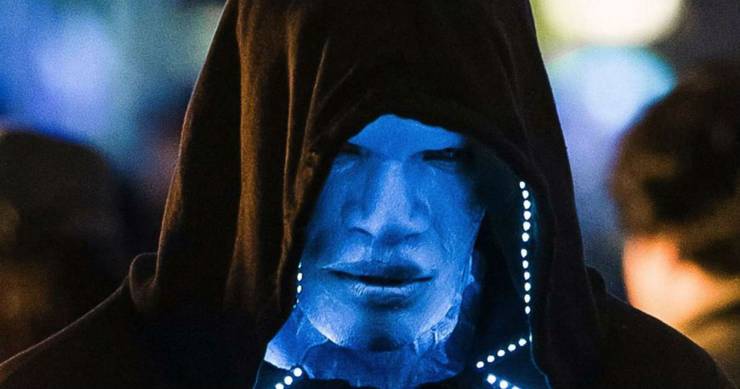 Foxx became and played Electro in The Amazing Spider-Man 2, a Garfield-led Spidey movie. He will apparently be playing the villain for the second time in Spider-Man 3, the third solo outing for Holland which is supposed to be released in December 2021. Marvel is yet to comment on the news so it's still unknown how these two films will be connected, if at all.
It's entirely possible that the movies won't be connected at all. Foxx is an in-demand actor right now, it makes sense that Marvel would want him on board to play a role in the MCU, and what better role than one he has played in the past? That seems unlikely considering the other rumors, and chances are the Electro we see in Spider-Man 3 will be the exact same one who tormented Garfield during his second outing as Spidey.
Holland will need all the help he can get as it would seem that the next time he takes to the big screen, he won't just be fending off just Electro. He will have Marvel's Sinister Six to deal with. Foxx entering the fray isn't the first hint that the universes will be merging either. Those who stuck around until the very end of Far From Home will have seen J. K. Simmons as J. Jonah Jameson, the loud-mouthed editor from the Maguire trilogy of movies.
Source: Read Full Article