Jennifer Lopez Posts Sweet Birthday Tribute to Alex Rodriguez's Daughter Ella — How Old Was She When They Met?
In addition to handling super stardom, Jennifer Lopez and Alex Rodriguez had another challenge to face when they got together: Introducing one another to their children. But as far as blended families go, it's hard to think of two celebrities who have handled this better. Lopez's touching message to one of Rodriguez's daughters on her birthday solidifies this.
Jennifer Lopez and Alex Rodriguez went public in 2017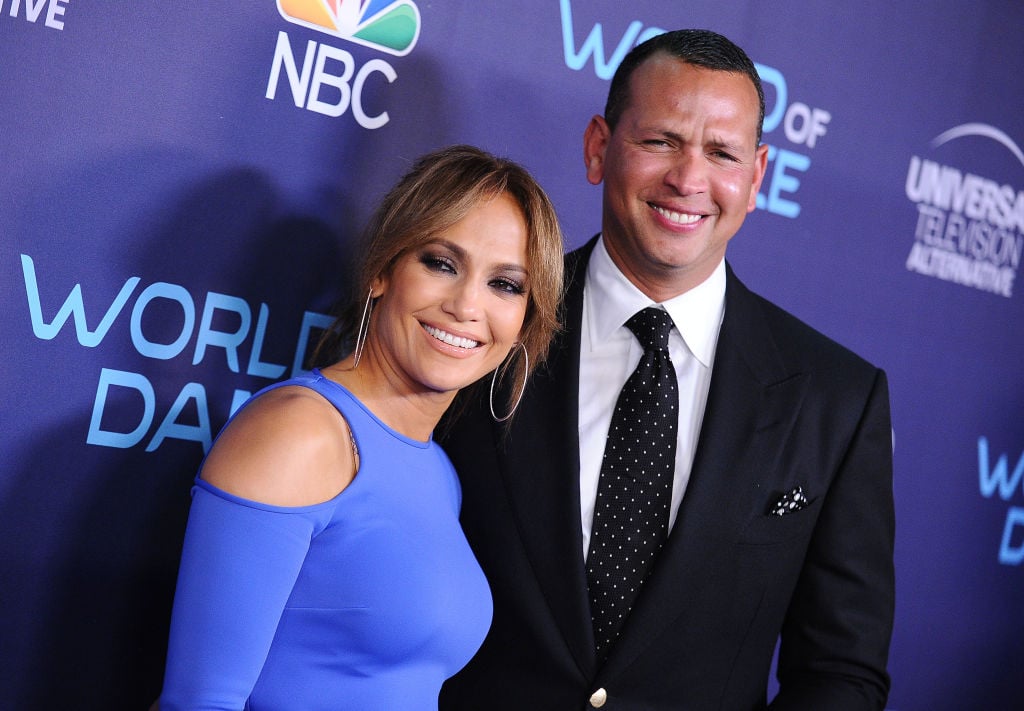 Lopez and Rodriguez reportedly began dating in early 2017. They had previously met way back in 2005, when Lopez and her then-husband Marc Anthony attended a New York Yankees vs. New York Mets baseball game in which Rodriguez played.
The couple were photographed in March and April 2017, before attending the Met Gala, their first public event together, on May 1, 2017. From there, their relationship only became more public, as they continued to attend major events together. Rodriguez proposed in March 2019, two years after they began dating.
They've since created a blended family
It wasn't long after they started dating that Rodriguez and Lopez began posting photos of one another's children. Lopez has twins Emme and Max from her marriage to Anthony, while Rodriguez's has two daughters, Natasha and Ella, with his ex-wife Cynthia Scurtis.
The couple began to blend their families quickly. It appears this wasn't difficult, especially since Ella is just a couple of months younger than the twins. Lopez first shared a photo of Natasha and Ella (affectionately calling them Tashi and Lulu) in April 2018, which was followed by the above family photo in June 2018.
Lopez's birthday message to Ella
Ella Rodriguez celebrated her 12th birthday on April 21, 2020. Lopez shared the above adorable photo of her embracing her future stepdaughter, writing, "You won my heart in a split second," and telling the story of how they first met. "HAPPY BIRTHDAY sweet girl," she finished.
The tween's father, of course, posted his own tribute to his daughter on her birthday. The compilation video goes through her 12 years of life, encapsulating many touching moments (including a few with Lopez). "I can't say enough about how proud I am to be your dad, Ella," he wrote, finishing "Happy 12th birthday #EllaBella!! I love you so much."
When did they first meet?
In Lopez's post, she gives a hint about when she and Ella first met. She writes, "the first day I met you, (you were so little then…) you ran up to me, sat right on my lap, put your arms around me and asked to have my lavender dress I had just worn to the Grammys for when you grew up."
The dress in question can be seen above, which Lopez wore to the 2017 Grammy Awards on February 12. That means that she met Rodriguez's daughters not long after that, when Ella was 8, almost 9 years old. Given how close this is to when they went public with their relationship, it seems like they both knew they were in it for the long haul right away. There's little doubt that Lopez will be there to see Ella wear that dress in the future.
Source: Read Full Article