Jimmy Fallon Welcomes Full Studio Audience Back With Solid Rudy Giuliani Joke (Video)
And a weather report
"Swampy, Moist and Ew: Sounds like Rudy Giuliani's law firm," Fallon quipped, drawing good laughs out of a clearly game audience.
Fallon then went into his Trump pants material.
Watch the video above.
Jimmy's best joke was saved for last, which is exactly how comedy routines — including monologues — are supposed to be built.
"Finally, speaking of being naked, a woman in Florida went viral after she stripped down and trashed an Outback Steakhouse," Fallon set up, following a joke about a naked bike-ride in Philadelphia. "The manager was like, 'Hey, what do you think this is — an Applebee's?"
Following Fallon's monologue, he did a "Do Not Play" playlist segment before welcoming Robert De Niro — virtually. That video-screen interview took a little wind out of the in-person sails considering De Niro is famously a New Yorker himself and is definitely in town for this week's Tribeca Film Festival, which he cofounded.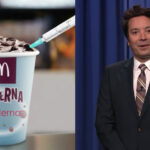 At least Anthony Ramos, the star of "In the Heights," which is actually opening Tribeca on Wednesday, showed up to 30 Rock. And Fallon and Ramos were weirdly matchy matchy.
Finally, Anne-Marie and Niall Horan performed their song "Our Song" from not the "Tonight Show" studio.
You can watch all of those segments below. Yes, we're celebrating the entire episode — this is a big moment!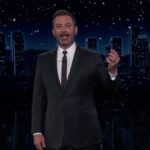 https://youtube.com/watch?v=2M-FMZzsF6s%3Ffeature%3Doembed
https://youtube.com/watch?v=MWKyibwur5Q%3Ffeature%3Doembed
https://youtube.com/watch?v=zG3qTaaTrcU%3Ffeature%3Doembed
https://youtube.com/watch?v=1Jw2jCIqzEk%3Ffeature%3Doembed
Source: Read Full Article