'Justice League' Synder Cut Could Premiere a Lot Sooner Than DCEU Fans Previously Thought
It's been three years since the DCEU's Justice League disappointed at the box office. Ever since the film's underwhelming debut, fans have been calling for a new cut from original director Zack Snyder.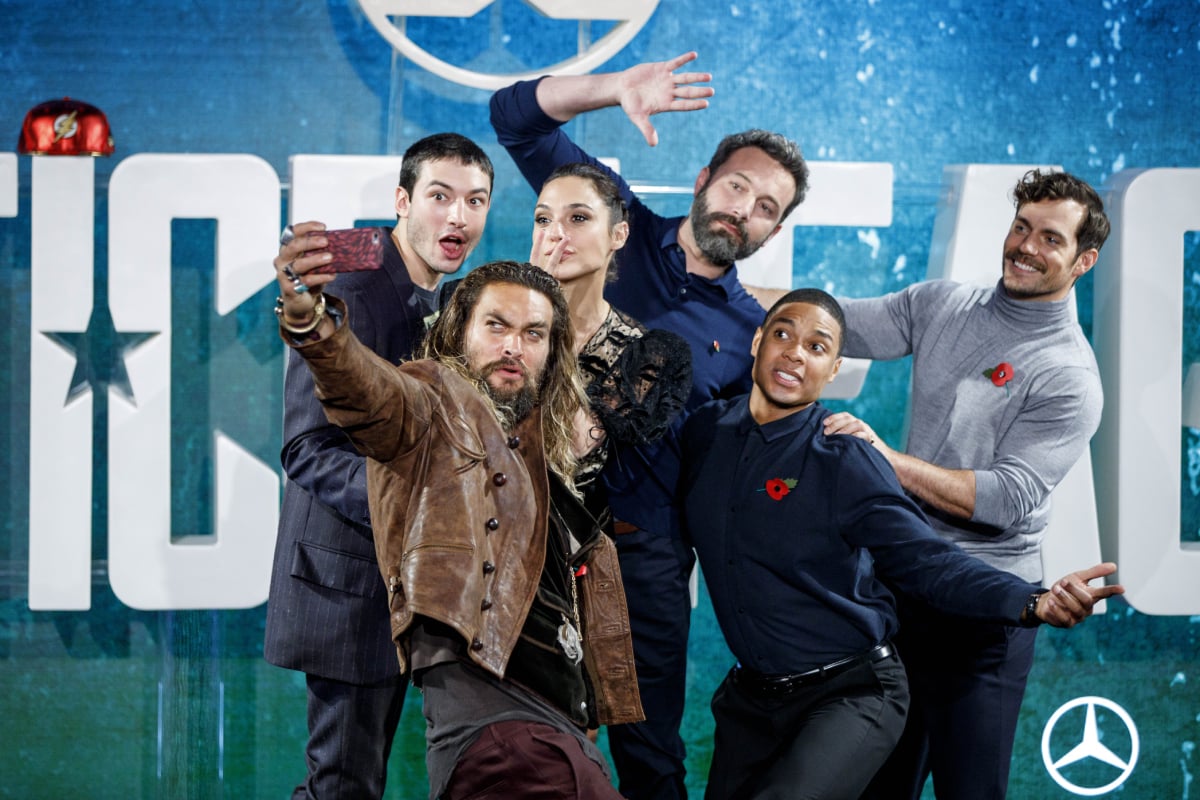 Earlier this year, Warner Bros. granted their wish when they announced that the Snyder Cut would be coming to HBO Max in 2021. Thanks to a blog post from a WB executive, the Snyder Cut of Justice League might be released much sooner than fans expected.
Warner Bros. has shared few details about the 'Justice League' Snyder Cut
When fans discovered that Joss Whedon's movie that hit theaters was vastly different than what Snyder intended, they started campaigning for what they dubbed the "Snyder Cut." Several Justice League stars supported the effort, as did Snyder himself.
But after Warner Bros. officially announced that the Snyder Cut would come at some point in 2021, the studio hasn't shared many details. What we do know is that Snyder has spent months editing the film, and it will be released in four one-hour installments as a limited series on HBO Max. Ben Affleck and Ray Fisher have also been part of reshoots for the project.
The fan expectation was that the Snyder Cut would debut on the streaming service around mid-year. However, it just might happen a little earlier than originally thought, according to WarnerMedia CEO Jason Kilar.
In a new blog post, Kilar explains what Warner Bros. and HBO Max has planned for 2021. And, he dropped a hint about when fans can expect to see the Snyder Cut.
The pandemic has led to some unprecedented changes at Warner Bros.
After nearly a year of delays, Warner Bros. has announced some huge changes in order to get new content to as many fans as possible. The studio has announced that they will be releasing all of their 2021 titles on HBO Max on the same day they debut in theaters.
This includes DCEU films Wonder Woman 1984, scheduled for a Christmas Day 2020 release, and The Suicide Squad, which is scheduled to hit theaters in August 2021. But that's not the only thing that the new streaming service has planned.
"And on the subject of HBO Max, there are so many amazing HBO original series and Max originals I'm excited about," Kilar writes. "The Tiger Woods HBO documentary arriving in January is incredible. And this little thing called Zack Snyder's Justice League coming in a few months as well :blush:. Oh, and the return of Succession and the highly-anticipated Friends Reunion."
Zack Snyder has been hard at work on his 'Justice League' cut
Since Warner Bros. announced in May that they would be releasing the Snyder Cut on HBO Max, the director has been hard at work on the project. His September reshoots with Affleck and Fisher will add about four minutes of new footage to the film, and it appears that the movie is close to being finished.
Snyder recently started hyping the project on social media by posting an image of an editing bay with a title card that reads "Picture Start" on the screen. However, it wasn't clear where he was in the editing process.
Kilar's phrasing that the Snyder cut of Justice League would be coming "in a few months," has many believing it will premiere in the spring of 2021.
This, of course, is pure speculation. With Warner Bros. making such an industry-shattering move as completely removing the theatrical window, anything can change on any day. What is clear is that they are going all-in on HBO Max amid the pandemic. In addition to the DCEU films, the studio is also releasing Dune and Matrix 4 on the streaming service.
Source: Read Full Article