Lip-sync Assassins Bring It to the Runway for 'RuPaul's Drag Race: All-Stars 5'
It's the biggest shake-up in Drag Race herstory. Now, the All-Stars 5 contestants will have to perform against "lip-sync assassins" for their shot at the crown and the coveted spot in the "Drag Race Hall of Fame." Here's what we know about the new rules coming to this reality competition series.
'RuPaul's Drag Race: All-Stars 5' starts during June 2020
They're back again! After losing on their respective seasons of RuPaul's Drag Race, a select few queens have been invited back for the next season of RuPaul's Drag Race: All-Stars 5. This spinoff series premieres during June 2020, on the television network VH1.
The queens competing for their place in the "Drag Race Hall of Fame" are Ongina, Miz Cracker, Shea Couleé, Mayhem Miller, India Ferrah, Mariah Paris Balenciaga, Blair St. Clair, Jujubee, Alexis Mateo, and Derrick Barry. Although the season doesn't premiere until June 5, fans already learned about the "twist" of this upcoming season.
"For All-Stars 5, we've come up with a new twist that is so twisted it's guaranteed to twist your twisted minds," RuPaul said in a statement, according to The Wrap. The twist in question, reportedly, involves bringing more alumni to the mainstage, for lip-sync battles like never before.
Lip-sync assassins return to 'RuPaul's Drag Race' for this season of 'All-Stars' 
Thanks to the official trailer for All-Stars 5, viewers learned exactly what this twist is: former RuPaul's Drag Race lip-sync assassins will be invited back to the mainstage, for another chance at ru-demption. (It still has not been revealed which queens will return as the "assassins."
What exactly this means for the competition has not been revealed by RuPaul or World of Wonder. Some speculate there will still be a "Lip Sync for the Legacy" moment, but the rules of who will be eliminated will change. Presumably, more will be ru-vealed as the premiere date approaches.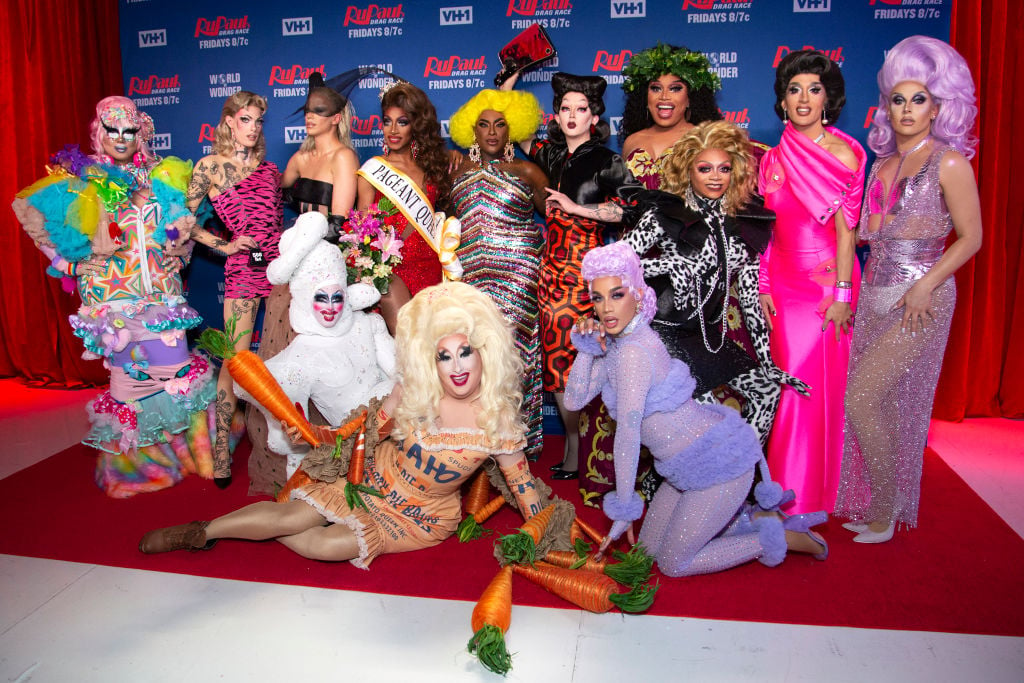 Fans responded to the trailer on social media
There's been a lot of speculation from Drag Race fans regarding who would return to the competition. Now that the kitty girls are out of the bag, some fans are wondering how the rest of this spinoff series will play out. Some even shared their thoughts on social media.
"I don't understand how this will play out? The lip-sync assassins don't know how the queens are doing in the competition?? So they just come and lip-sync and get to send someone home? It doesn't make sense," one Twitter user noted.
"Wait. Did you say lip-sync assassins? So, what if Shea has to lip-sync against Sasha again. OMG. I-," another Twitter user said.
Until the premiere of All-Stars 5, fans can watch episodes of RuPaul's Drag Race season 12, and RuPaul's Drag Race: Untucked, which each premiere on a weekly basis on VH1. RuPaul's Drag Race: All-Stars 5 premieres on June 5 on VH1 and Netflix.
RELATED: Meet the Queens Sashaying Back Into the Werk Room for 'RuPaul's Drag Race: All-Stars 5'
RELATED: 'All-Stars' Rules Are Officially 'Suspended' for 'RuPaul's Drag Race: All-Stars 5' — What Could That Mean for the Competition
Source: Read Full Article