'Lizzie McGuire': How the Other McGuire Actors Reacted To the Revival Series Cancelation
Many TV shows never see the light of day. But few with as much promise as the Lizzie McGuire revival suffer this fate. Following months of excitement, Disney canned the project, much to the dismay of fans and star Hilary Duff alike. So how did the other McGuire family members react to the news?
A revival 'Lizzie McGuire' series was announced in 2019
The Disney Channel Original Series Lizzie McGuire aired from 2001 through 2004. Aimed at a preteen and young teen audience, the series followed the titular character as she navigated middle school with some help from her friends, family, and her adorably animated conscience.
Years later, at the D23 Expo in 2019, the studio announced that a new project titled Lizzie McGuire would be coming to its streaming service, Disney+. But rather than a reboot, as many suspected, the show would be a revival, bringing back Duff as a now-adult Lizzie dealing with different problems.
After filming 2 episodes, Disney canceled the new show
Due to the original series' success, the popularity of nostalgia content, and Duff's fame, the new Lizzie McGuire seemed like a guaranteed success. Disney and Duff teased the early days of the process, sharing photos of Duff reuniting with her on-screen parents and TV brother, among others.
But the series never came to be. On December 16, 2020, Duff wrote on Instagram that "despite everyone's best efforts, it isn't going to happen." "I want any reboot of Lizzie to be honest and authentic to who Lizzie would be today," she continued. "I'm very sad, but I promise everyone tried their best and the stars just didn't align."
Jake Thomas (Matt McGuire) expressed his sadness on social media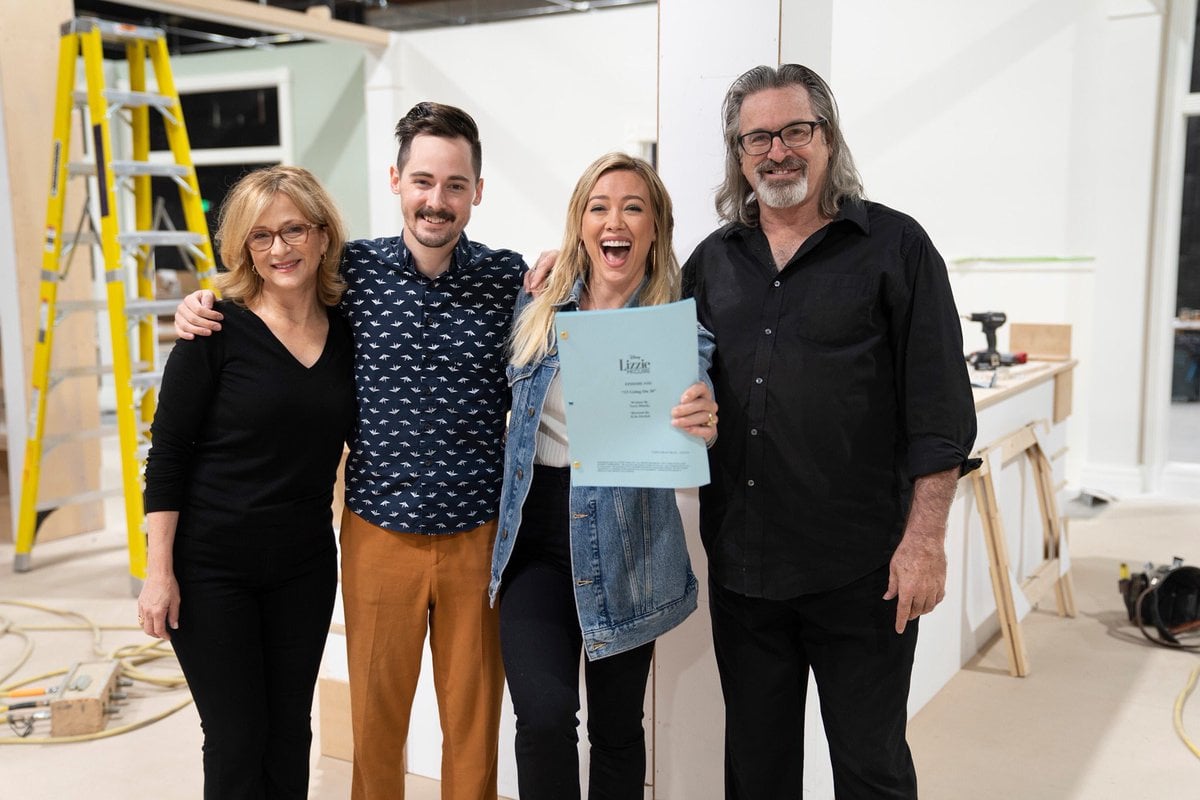 Jake Thomas portrayed Matt McGuire, Lizzie's pesky younger brother who often plotted against her. He said being on set filming the Lizzie McGuire revival episodes "felt like such an unreal homecoming, an overwhelming childhood nostalgia," Thomas told Vice, "It saddens me greatly that the fans don't get to share in that feeling."
The actor shared photos from the experience with fans after the announcement in December. "I'm bummed you all don't get to see how Matt grew up," he wrote on Instagram. "He was pretty chill. Still a bit of a cocky asshole, but a good dude. Lived large. Spoke fluent Japanese. And was a total Elon Musk fanboy."
Robert Carradine and Hallie Todd (Lizzie's parents) were 'baffled'
Robert Carradine, who portrayed Lizzie's goofy dad, Sam, said that the Disney executives "were laughing their a**es off" at the read-throughs. "You go to all that trouble and they decide at the last minute, out of the blue, that it needs to be more kid-friendly?" he asked of Disney's reasons for canceling the show. "I don't get that."
"I'm sad," said Hallie Todd, who played Lizzie's mom, Jo. "We had the best time when we got together for those two episodes. It felt like no time had passed, except that all of a sudden these kids were adults. It just seems ridiculous. There's always more to it than you hear, and I certainly am not privy to those conversations in the back room."
Source: Read Full Article