'Mare of Easttown': How Many Episodes Is the HBO Series?
Mare of Easttown is the latest murder mystery to hit HBO. The show stars Kate Winslet and Evan Peters as two Pennsylvania detectives investigating a local murder.
Each episode ends with a nail-biting cliffhanger, leaving fans hungry for more. But how many episodes of Mare of Easttown will viewers get in total?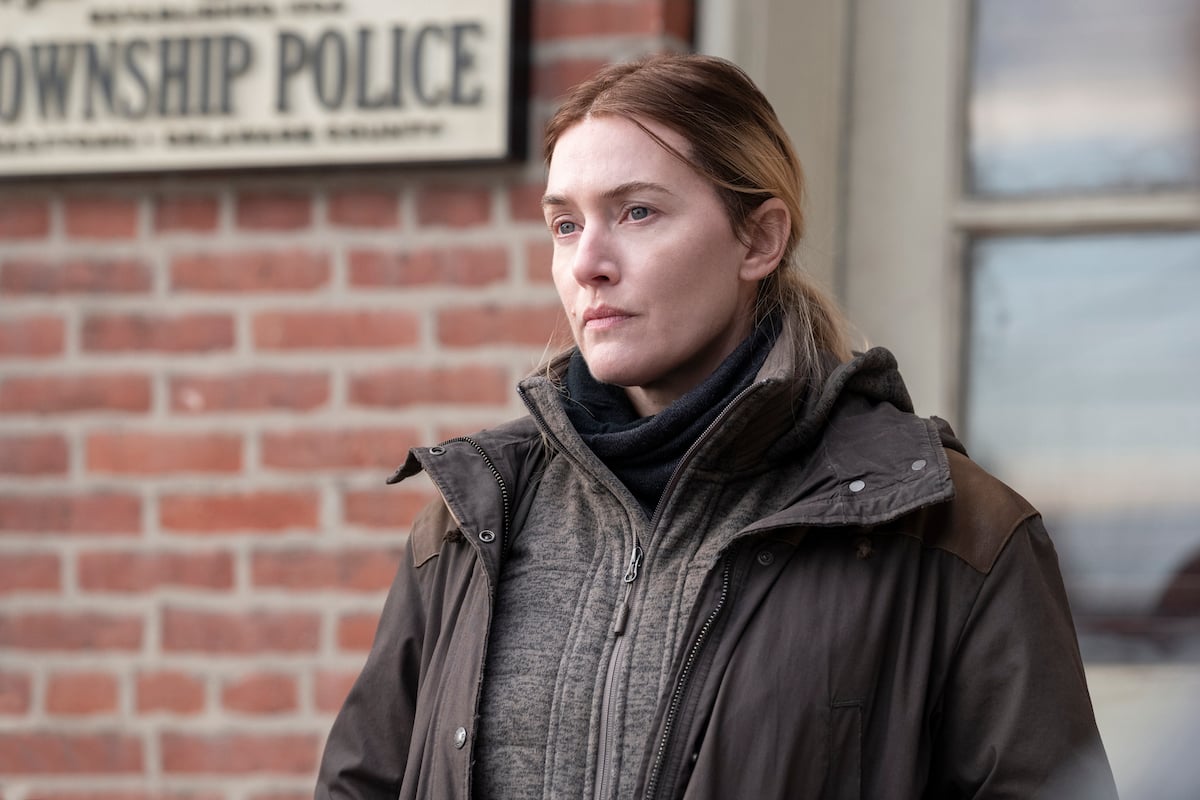 How many episodes is 'Mare of Easttown'?
Mare of Easttown will air with a total of seven episodes. The miniseries premiered on HBO on April 18 and will continue well into spring.
Fans can expect the finale to air Sunday, May 30. Here is a breakdown of the episode titles and air dates:
Episode 1 — "Miss Lady Hawk Herself" (April 18)
Episode 2 — "Fathers" (April 25)
Episode 3 — "Enter Number Two" (May 2)
Episode 4 — "Poor Sisyphus" (May 9)
Episode 5 — "Illusions" (May 16)
Episode 6 — "Sore Must Be the Storm" (May 23)
Episode 7 — "Sacrament" (May 30)
What is 'Mare of Easttown' about?
Mare of Easttown follows the story of Mare Sheehan (Kate Winslet), a divorced mom and grandmother who is still reeling from the suicide of her grown son. And as she cares for her grandson, Mare's drug-addicted daughter-in-law starts a custody battle to get her son back.
As a detective investigating the murder of a local teen in her close-knit Pennsylvania community, Mare starts finding connections to her own family and friends. Detective Colin Zabel (Evan Peters) joins Mare in the investigation, despite her reluctance. But as she tries to track down a murder suspect, Mare also has a year-old cold case looming over her.
The show was created by a film writer
If Mare of Easttown has a film feel, it's likely because it was written and developed by Brad Ingelsby. The screenwriter is known for his work on movies like Our Friend and The Way Back.
In an interview with Black Girl Nerds, Ingelsby noted it was a challenge writing a TV show. But with some effort, he figured out how to stretch his story into seven nail-biting episodes.
"I'd only done movies, where there's a certain structure that we adhere to and a time limit of roughly two hours," he said. "Having to space out a story over seven hours, having to know when to plant things, and then, obviously, since this is a genre where people expect every episode to end with a cliffhanger."
However, Ingelsby grew to enjoy the episodic format. He suggested it gave a lot more time to spend on character development.
"I would say the greatest reward was you get to spend a lot of time with other characters that in a movie you'd never have time to spend with," he added. "There's so many characters I love in the show that in a movie I'd never get to spend any time with them because the focus would be Mare."
New episodes of Mare of Easttown air Sunday nights on HBO and HBO Max.
Source: Read Full Article