'Marriage Boot Camp: Hip Hop Edition' Premiere Recap: Kurupt is Drunk, Phaedra Parks Shocks the Crowd
WE tv's latest installment of Marriage Boot Camp: Hip Hop Edition brings together some reality TV personalities from various franchises as well as some new faces.
July 2 introduced all the couples in this new season and after the first episode, fans believe their 10-day stay will be messy. Phaedra Parks, Tahiry Jose, and Hazel-E brought their A-game. Here's a recap of what happened in the season premiere.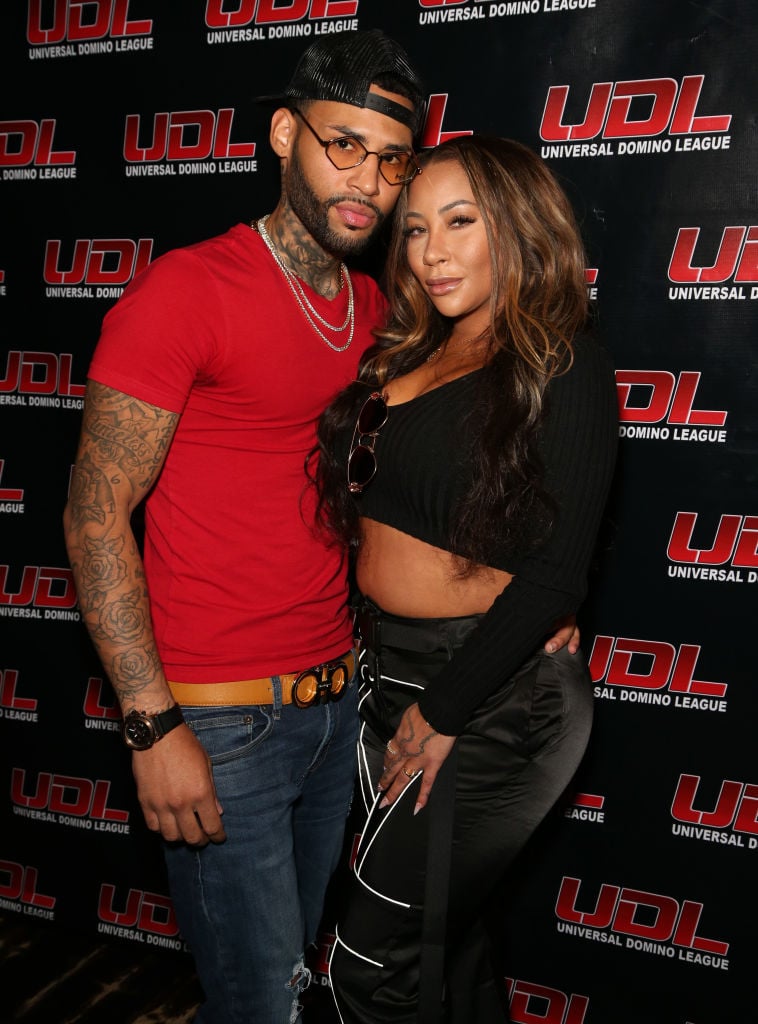 The 'Marriage Boot Camp' couples arrive, meet, and greet
Hazel-E and Devon Waller arrive first, and we learn Hazel-E is concerned about whether her man is in it for her or the clout. She says he's 25 and is almost 15 years younger than her. He says he's not a sugar baby.
Rapper Kurupt and Toni show up next and share they've been together 3 years. Off the bat, Toni is miserable and looks disgusted. She says there are issues with Kurupt's anger and alcohol consumption.
They meet Hazel and Devon, and the latter doesn't know even know who Kurupt is. But Toni recognizes Hazel from Love & Hip Hop: Hollywood and calls her a sh*t starter in her confessional.
In her sidebar, Toni says Kurupt has a drinking problem, butrecently he "snuck around with a bi**h then lied about it" and did it again theday before their arrival. She doesn't want him talking to her or touching her.
Willie and Shanda Taylor walk in, noting they've been married for 12 years and have three kids. Their main issues are cheating and arguing.
Hazel-E is not happy to see Shanda because they had a social media beef, and she and the Taylors used to be on LHHH together. Walking in, Shanda acknowledges she doesn't like Hazel-E.
Phaedra Parks and Medina Islam step into the mansion. In herintroduction, Parks calls him her Prince Charming. He says their problems areintimacy, namely attention and affection. She says she is a perfectionist andwould like for him to "man up."
Shanda is happy to see Parks as she's a fan of The Real Housewives of Atlanta. Hazel-E cracks viewers up when she states "Finally! Another A-Lister," referring to herself and Parks.
Everyone goes on a house tour before the final couple arrives, and Shanda and Hazel-E exchange words over their social media war about colorism. Hazel-E thinks Shanda hates her. It takes a few minutes, but they decide to make up.
Tahiry Jose and rapper Vado are the last pair in the house butthey think they're first and pop champagne. We learn the two have been friendsfor over 10 years, and they've been dating for 18 months. Jose says it feelslike it's a situationship.
Dr. Ish gets down to presidential business
Dr. Ish comes out and leads the couples to a tent. Inside, there are invidually assigned podiums for a great debate. Dr. Ish and Judge Toler instruct them to discuss their issues from their hearts. It's a relationship debate!
Pre-recorded videos are shown where each partner talks about the problem they with their mate. They then debate on it.
In Vado's video, he called Tahiry a thirst bucket who wants attention from all sorts of guys. Tahiry rebuttals and denies being a clout-chaser. In her video, she said they've known each other a long time but now that they're dating, he doesn't open up. Vado argues it's her.
It's Hazel-E and Devon's turn. She has concerns about Devonsince she's older and thinks it's about clout. He says he loves her regardless ofwhat she says. In his video, he complains about her yelling and anger. Hazel-Eagrees that she needs to work on that more..
Medina says Phaedra pushes him away, says it's not a fairy tale but if the walls stay up, they won't have a happy ending.
She dropped a bombshell in her video and admitted they've never had sex. Why? She said her lower half is the holy grail and "if you get some you might lose your mind." According to the show's experts, she is afraid to be vulnerable.
Shanda talks about Willie cheating. She doesn't think he understands she's a mom, wife, etc.  Willie  defends his behavior by pointing out Shanda cheated once before.
He also says he doesn't like the way she talks to him that he'd "rather be out there" than in the house. He called her a warzone. Shanda told him she's tired of him calling her names like bi**h, slut, etc. He is threatening to leave the marriage.
Judge Toler checks Willie about disrespecting his wife and interruptingher when she speaks.
Toni brings up Kurupt's anger issues, noting the fights areworse when he is drunk. She's conflicted about staying with him. Kurupt tellsher to beat it. He is inebriated and goes on a rant about how he loves hisd***. Toni says he has two sides — Ricardo and Kurupt — and Ricardo is thecaring, tender one.
Next, each couple is assigned an office that correspondstheir issues.
Explosive energy: Kurupt and Toni
Cheaters of the House: Shanda and Willie
Directors of Baggage: Tahiry and Vado
Department of Injustice: Hazel-E and Devon
Federal Bureau of Imperfection – Phaedra and Medina
The couples receive their themed rooms are they're on point
The Taylors' room is covered with cheating-related texts all over the walls so they can't avoid it. Shanda is traumatized by having to relive the bad memories.
Kurupt and Toni have a dark, fiery themed room with flamelamps on the wall, pictures of volcanos, and bedding with the fire designs.
Hazel-E and Devon's room is filled gold, diamonds, money, andframed pictures of Hazel. He's a shadow in the background, and there's a sidebed for him. Devon feels like he's being treated like a child.
Phaedra and Medina wind up in a pink princess room. Butthere are broken items and cracks painted into the wall décor.
Tahiry and Vado's space looks like an airport. There are suitcases, airport seats, and a baggage claim sign. Vado says he can't do it. Dr. Ish talks to Vado and Tahiry, and as he's speaking, Medina invades their room just to look around and be nosy. It's awkward and he finally leaves. Dr. Ish tells Vado he runs from things.
Dr. Ish visits Phaedra and Medina next. He points out theroom theme and notes it symbolizes repairing what's underneath the cracks forPhaedra. Also, there is feminine energy dominating the room which represents alack of space for a man to come in. "Don't make you fear of being hurt hisproblem," he says.
Elsewhere, Tahiry is arguing with Vado about calling her athirst bucket and Kurupt is ready to quit the show already. Tune in next Thursdayat 9 p.m. EST. This season's preview promises it will be wild.
RELATED: Rapper Kurupt on Latest Season of 'Marriage Boot Camp' But Was Hospitalized After Alcohol Relapse
Source: Read Full Article