Marvel Fans Suspect This Dark Avenger Could Return on Disney+
Marvel Studios has ruled the big screen for more than a decade. But its foray into television is still relatively new. In fact, the Disney+ series WandaVision marked the first project from the now-unified film and TV divisions of Marvel. As such, fans are curious how the Disney+ shows will connect, and a new theory could mark the return of a certain dark Avenger.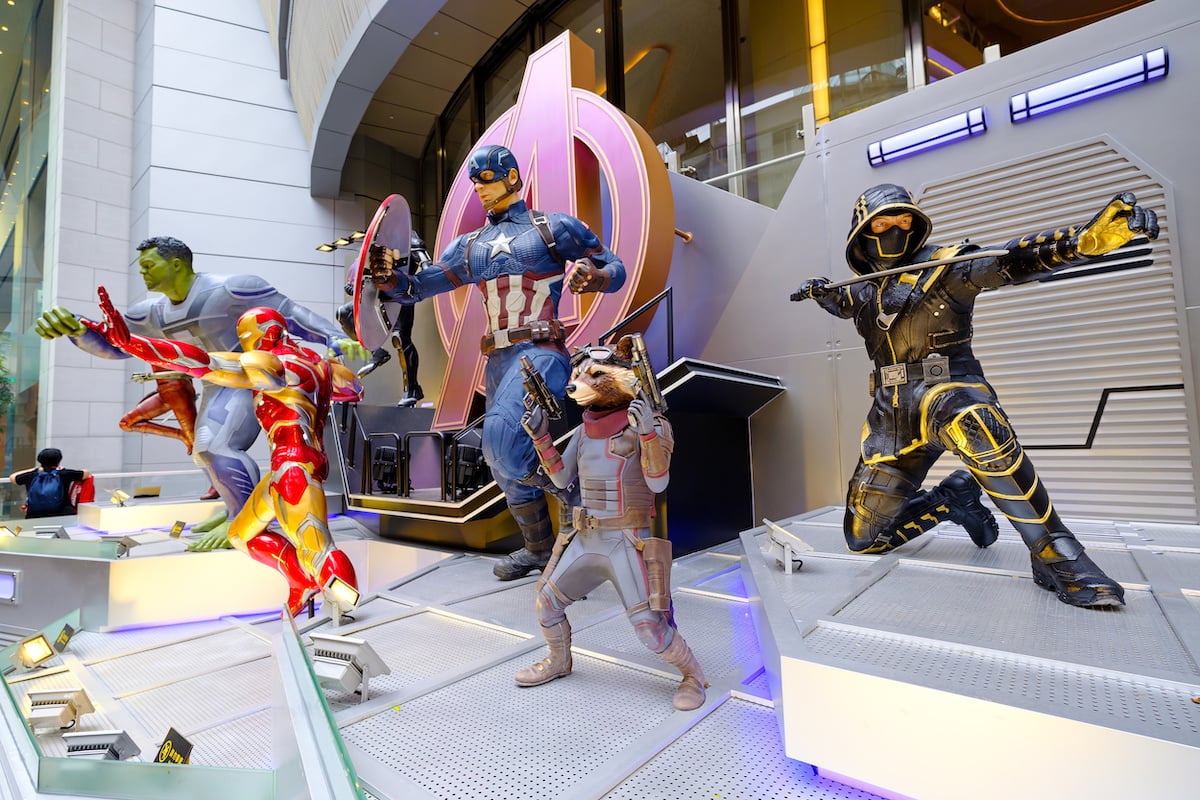 'Avengers: Endgame' set up several upcoming Marvel Disney+ series
With 2019's Avengers: Endgame, the Marvel Cinematic Universe made a clear declaration. The first era of the MCU — comprised of three "phases" collectively known as "the Infinity saga" — had ended. Yet, in addition to concluding the character arcs for heroes such as Tony Stark (Robert Downey Jr.) and Steve Rogers (Chris Evans), the movie set up some next steps.
Many lingering plot threads from Avengers: Endgame are coming to life on Disney+. Wanda's (Elizabeth Olsen) grief over losing Vision (Paul Bettany) fuels WandaVision. The void left by Steve Rogers' Captain America leads to The Falcon and the Winter Soldier. And the darkest period of Clint Barton's (Jeremy Renner) life might play into the upcoming Hawkeye show.
Did Jeremy Renner just tease the return of Hawkeye's Ronin persona?
As MCU fans know, Clint goes on a particularly dark journey in Avengers: Endgame. Hawkeye is shockingly one of the most valuable Avengers. But the movie opens with the death of his family, courtesy of Thanos' (Josh Brolin) snap. When Black Widow (Scarlett Johansson) finds him, he's cast aside his Hawkeye get-up in favor of the ultraviolet, ninja-inspired Ronin persona.
Of course, Clint returns to the fold to set things right. But a new Instagram story (via Inverse) Renner posted could indicate fans haven't seen the last of Ronin. On his account, Renner shared a selfie with himself back in the Ronin costume. With only the text "Back when," it's unclear whether this image was a throwback to Avengers: Endgame or something new.
Marvel Studios will release 'Hawkeye' on Disney+ in late 2021
Hawkeye is currently filming for its expected — though unannounced — fall 2021 release on Disney+. And if Renner's Ronin photo isn't simply a nod to Avengers: Endgame, it likely teases one of two scenarios. Since plot details are essentially non-existent right now, Hawkeye could conceivably see Clint reach a breaking point once again that inspires him to dust off Ronin.
But the likelier possibility is that the Disney+ series will feature flashbacks to the five-year period between the death of Clint's family and Black Widow's arrival to retrieve him in Tokyo. That's a pretty significant and unexplored period of his life. And since the show covers Clint training Kate Bishop (Hailee Steinfeld), he'll need to reckon with his dark past.
Source: Read Full Article