Messed Up Stories About The People On Wife Swap
Evoking the name of the activity favored by socially adventurous suburbanite key party attendees in the '70s, ABC's long-running reality show franchise "Wife Swap" is arguably even more tawdry than its namesake. From 2004 to 2010, and then in various revivals, iterations, and versions on multiple networks over the next decade, the premise was simple and generally catastrophic: A mother would leave her partner, kids, and household and switch places with another mom. A culture shock and a fish-out-of-water situation would result, allowing millions of viewers to voyeuristically look in and cringe as each parent tried to instill their parenting style and techniques on a new and hostile family. Almost every episode resulted in a moral about appreciating one's familiar environs and understanding that the proverbial grass is rarely greener on the other side, along with a lot of previously uncommunicative and lazy husbands promising to do more of the housework.
Dozens of real families came through "Wife Swap" over the years, and those real people have real problems. Here are some of the most scandalous and shocking things that happened to "Wife Swap" participants, both before and after they showed their literal and metaphorical dirty laundry on national television.
A Wife Swap storm chaser was behind a monumental hoax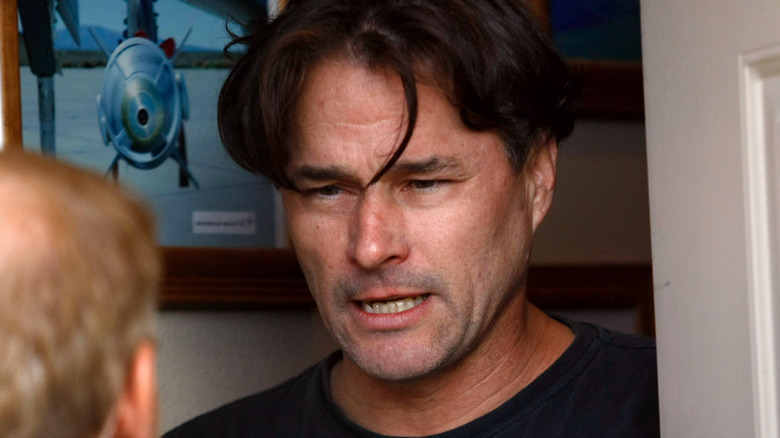 The Heenes were not the average American family — which is probably why they appeared on "Wife Swap" twice. In October 2008, viewers met fringe scientist Richard Heene, who had so many experimental theories about gravity, magnetism, and weather that he'd chase storms hitting near his Colorado home. This required that his children sleep in their clothes so they'd be ready at a moment's notice for such educational opportunities. The Heenes proved so popular with viewers that in early 2009, they were back on "Wife Swap."
Flash forward to October 2009. According to Slate, CNN broke away from a President Obama town hall to cover a developing story about a helium balloon that had broken free of constraints and was wildly flying over Colorado … and there was a little kid trapped inside. The saga of this so-called "Balloon Boy" ended happily when the balloon safely came down and the kid inside was returned to his family, but not before the National Guard intervened and the Denver airport temporarily closed down.
That boy, according to NPR: 6-year-old Falcon Heene, son of Richard and Mayumi Heene, made famous by "Wife Swap." And, it would turn out, the "Balloon Boy" story had been a hoax — he'd never actually been in the balloon, but rather was hiding in his attic.
Family members that appeared on Wife Swap met a violent and tragic end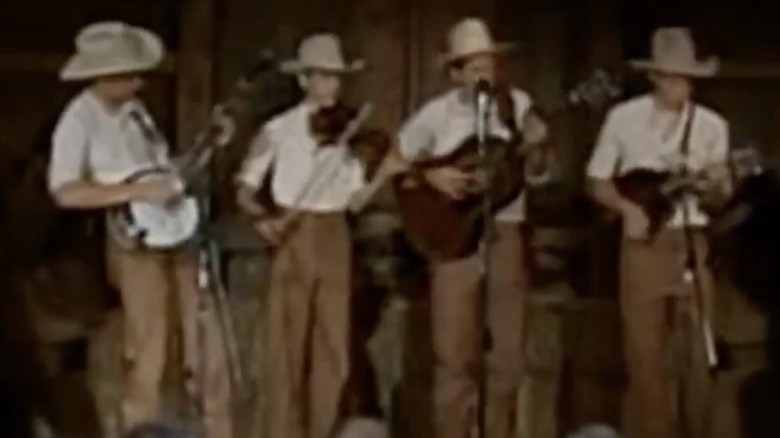 According to Pop Culture Crime, the Stockdale family of Beach City, Ohio, was one of the more aggressively traditional and wholesome families to ever appear on "Wife Swap." Parents Tim and Kathy Stockdale set up a farm and a homestead to raise their four sons (Calvin, Charles, Jacob, and James Stockdale), where they sheltered them from potentially corrupting influences. They banned their four sons from cursing and dating and worked out a mini-economy in which chores could be performed to earn tokens used to buy radio time and chewing gum. They also had a family band (managed by Kathy Stockdale) and did a lot of clog-dancing.
In 2017, nine years after the Stockdales appeared on "Wife Swap," Stark County Police descended on the family home after receiving a silent 911 call from the residence. As they arrived, a gunshot rang out and the police cautiously entered the house, where they found the bodies of Kathy and James. The assailant: Jacob, who after killing his mother and brother, turned the gun on himself.
Jacob survived the self-inflicted gunshot wound, and was arrested and tried for murder. He entered a plea of not guilty due to mental illness. While awaiting trial, according to TMZ, Jacob twice unsuccessfully attempted to escape from the mental hospital where he was being held.
A Wife Swap couple split up on Wife Swap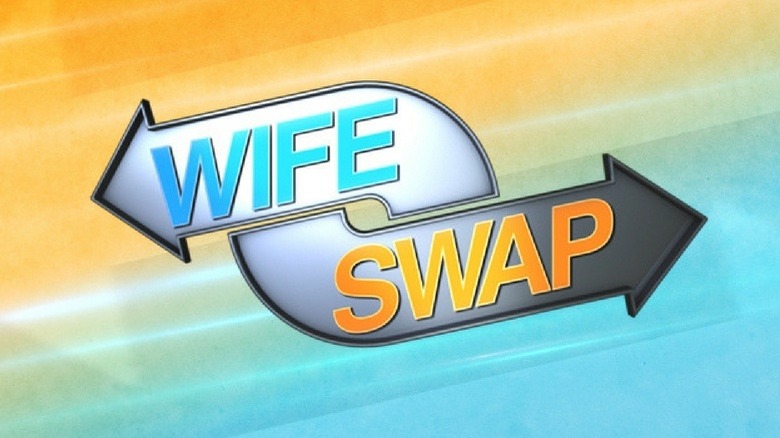 Before "Wife Swap" was a phenomenon on American television, it was a big deal on British television, debuting on the U.K.'s Channel 4 in 2003, before ABC imported the idea and remade it with domestic families. Out of 11 seasons and more than 80 episodes, one of the most memorable couples on the original British iteration, according to the Mirror, was Becky and Jason Hill.
The pair wasn't married at the time, but they were in a 12-year romantic relationship that had produced three children by the time their episode of "Wife Swap" aired in October 2004. The installment showed Becky sitting around, hanging out in bed, and not helping out with household chores, at one point quipping, "A bit of dust never killed anybody." Becky actually had severe back issues and Jason was her caretaker, but at the end of their "Swap," they got into a fight so nasty that they accused one another of being terrible parents, and then they broke up. Becky stayed in the house they shared in Burnley, but had to move when the public learned where she lived and harassed her. "It was a nightmare. We were being slagged off everywhere. But with hindsight the show was the best thing that could have happened to us," Becky explained, because she and Jason got married in 2009.
A teen from Wife Swap filed suit because the show made her look bad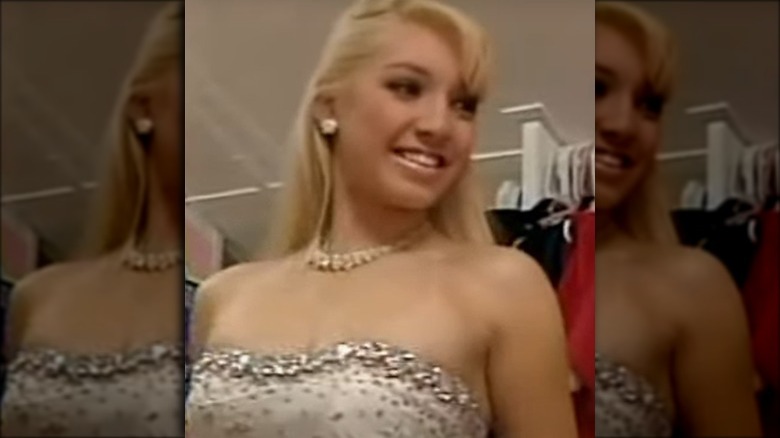 "Wife Swap" premiered in the 2000s, when spoiled rich kid energy was a big part of reality shows. Producers of "Wife Swap" went for that vibe in a 2008 episode featuring the Guastaferro family, primarily teenage pageant queen Alicia Guastaferro. "If you don't have the best clothes, the best hair and makeup and the best tan, you're not gonna win the pageant," Guastaferro said, as well as "I do feel sorry for people that are not gorgeous people." The teenager was also depicted yelling at her parents and demanding a daily present from beneath a Christmas tree kept up year-round.
According to the New York Daily News, Guastaferro claims she was misrepresented. She filed a whopping $100 million lawsuit against ABC and parent company Disney, alleging that a lot of her "Wife Swap" episode was juiced or staged so as to "maximize public embarrassment." She claims that producers instructed her to ham it up and to "act a little more spoiled" and that some scenes, like the one where her father spray-tanned her legs, were totally manufactured. After the episode aired, Guastaferro says she suffered from bullying, panic attacks, and suicidal ideation, and dropped off her school's honor roll and had to transfer to a less hostile institution.
In 2012, Guastaferro re-emerged when, according to Syracuse.com, she was arrested at a travel plaza and pleaded guilty to charges of drug possession and illegal sex work.
A Celebrity Wife Swap participant accidentally shot himself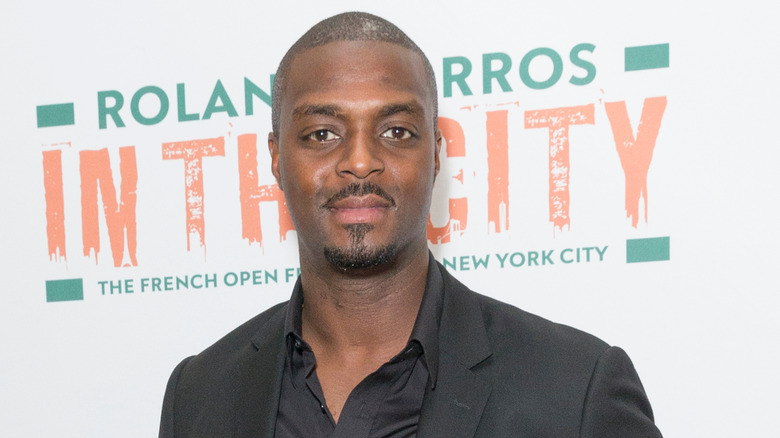 In between iterations of "Wife Swap" in the 2010s, producers unveiled a famous people-only spinoff called "Celebrity Wife Swap." In a 2014 episode of that show, Paul Beauregard, better known as DJ Paul, a member of the Oscar-winning rap group Three 6 Mafia, switched homes and families with Plaxico Burress, a wide receiver who played 11 seasons in the NFL, winning a Super Bowl ring with the New York Giants by catching the game-winning touchdown.
At a lunch with DJ Paul's wife, Burress touches only briefly on the criminal scandal that sidelined him for two years for violating the NFL's personal conduct policy. According to ESPN, in November 2008, Burress and Giants teammate Antonio Pierce visited the Latin Quarter, a club in New York City. Burress had surreptitiously brought a handgun with him, and it was not so securely tucked into the waistband of his pants. At one point, the gun accidentally slipped and discharged, shooting Burress in his thigh and going on to almost strike a security guard in the vicinity. Burress didn't have a license for the firearm nor an active concealed carry permit, and after reaching a deal with prosecutors, he pleaded guilty to weapons charges (and earned a two-year suspension) and was sentenced to 20 months to be served at Rikers Island prison.
Jeremy London went from being kidnapped to Celebrity Wife Swap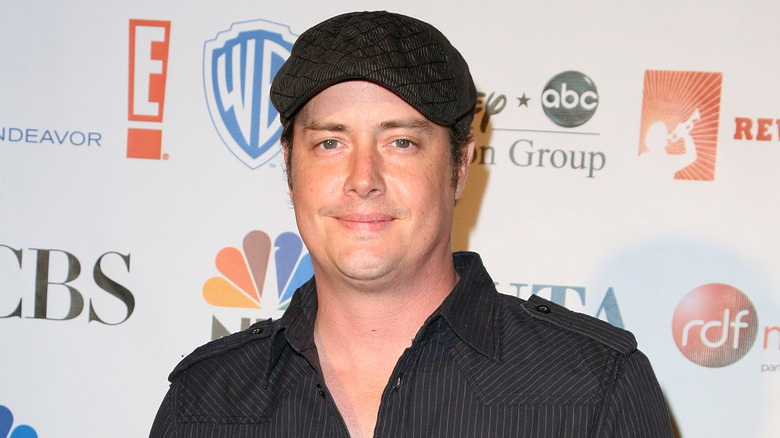 In another "Celebrity Wife Swap" installment, this one from 2015, Jacqueline Siegel — the self-nicknamed "Queen of Versailles" on account of how she was famous for living in the largest and arguably most ornate house in America — switched lives for the sake of TV cameras with Jeremy London. He was a very big deal in the '90s and early 2000s, co-starring on "Party of Five" and "7th Heaven" and as T.S. in Kevin Smith's cult classic "Mallrats."
In between his years as a hunky heartthrob and his stint on a high-concept reality TV series, London endured a strange, terrifying, and mysterious ordeal. According to authorities who spoke to Radar Online, London was changing a flat tire on the side of a road in Palm Springs, California, one night in June 2010. A man named Brandon Adams then appeared to come to London's aid, but instead, he reportedly violently apprehended London, stuck him in own car, and drove him around for hours, pointing a handgun at the actor all the while. London absconded to safety at about 3 a.m., following a night in which he told police that Adams forced him to smoke crack cocaine (or possibly amphetamines), buy alcohol, and then hand it out to people in a gang activity dense neighborhood. The evening came at the end of a rough year for London, who had sought treatment in a rehab center for an addiction to prescription drugs.
Coolio didn't think Wife Swap was so cool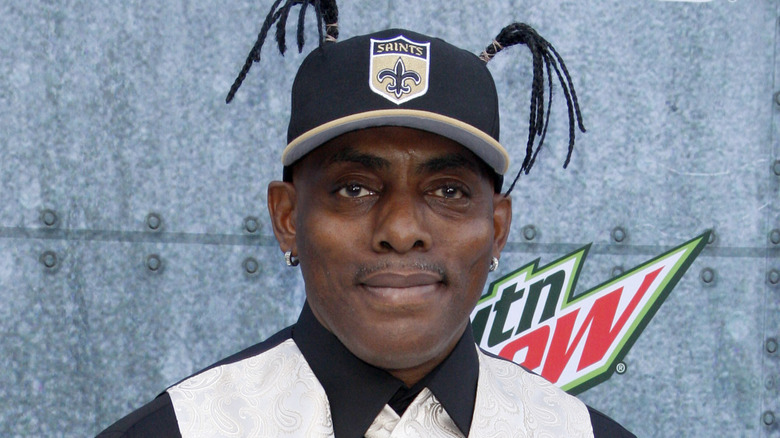 Most anyone who lived through the '90s, or those who appreciate the music from the era, have a fondness for the music of Coolio. The wild-haired, raspy-voiced rapper broke out big in 1994 with the party anthem and #3 hit "Fantastic Voyage," then returned a year later with the stark and harrowing "Gangsta's Paradise," Billboard's biggest hit of 1995, according to Rolling Stone.
The hits weren't as forthcoming for Coolio in the 2000s, so he tread where so many other '90s celebrities had before: into reality TV. He appeared on "Celebrity Paranormal Project," "Cookin' with Coolio," "Coolio's Rules, "Celebrity Big Brother," and in 2013, "Celebrity Wife Swap," switching partners with fellow fondly remembered '90s musician Mark McGrath. Carin Kingland McGrath came and lived with Coolio, while the singer from Sugar Ray hosted Coolio's girlfriend, a woman identified as Mimi.
The only problem with all of this: According to Coolio, the entire thing was a fraud and a sham and took the "real" out of "reality TV." The episode claimed that the rapper and his partner broke up six weeks after taping "Celebrity Wife Swap," in part because of Coolio's behavior on the show. But you can't split if you were never together. "Listen. It was all set up," Coolio told the Daily Record. "I'm not even with Mimi. I never was. She's a friend of mine."
A Wife Swap participant sued the show when they sent a man to his house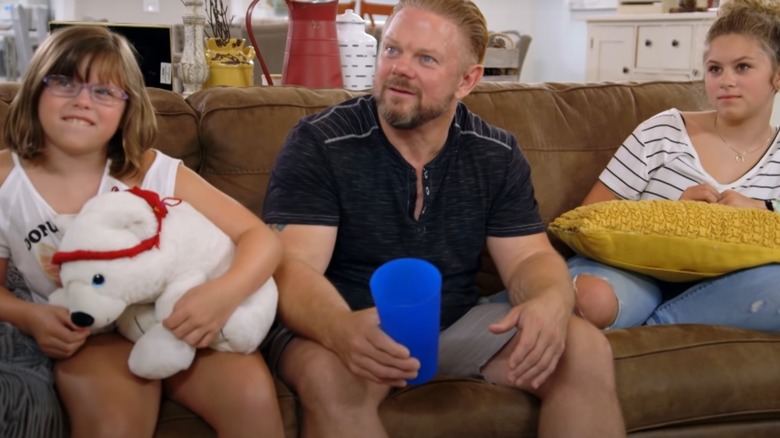 Even the most ardent "Wife Swap" fans couldn't recall what happened in Jeffrey Bedford's episode of the hit reality series — because it never aired. According to the McAlester News-Capital, Jeffrey and Melissa Bedford of Haileyville, Oklahoma, signed up to participate on "Wife Swap" in 2004, but didn't pay much mind to contractual language that allowed producers to stretch the definition of "wife swap." Melissa flew off to her new home for two weeks, and her replacement arrived — which is when the Bedfords were shocked to discover that they'd swapped lives with a male, same-sex couple. "It was our worst nightmare," Melissa said after returning home. Almost immediately, Jeffrey tried to pull out of "Wife Swap," with producers allegedly threatening to sue him if he did, along with not telling him where, exactly, his wife had gone. "He didn't sleep for three days," Melissa revealed. Jeffrey was reportedly so traumatized by even the idea of living temporarily with another man for the sake of reality television, that he needed medical attention.
Jeffrey then filed a $10.2 million federal lawsuit against ABC, parent company Disney, and production company RDF Media, citing emotional stress that led to physical and mental harm. "The show is meant to challenge a family's norms and, moreover, the agreement between the plaintiff and RDF specifically stated that the swapped spouse could be either male or female," said ABC spokesperson Annie Fort.
A man all but destroyed his life when he appeared on Wife Swap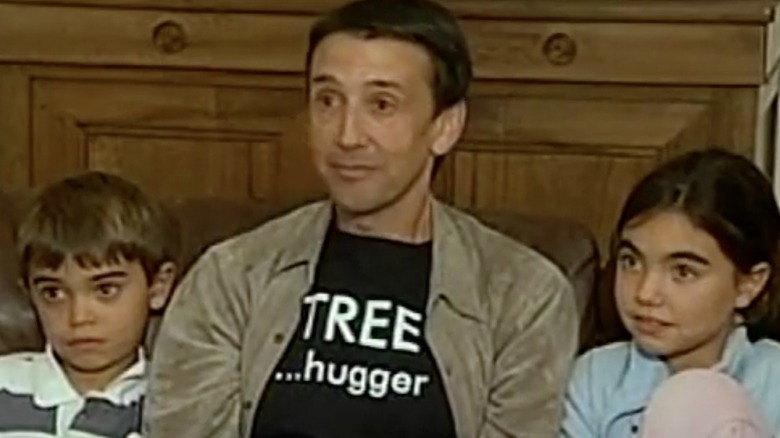 Here in the simultaneous ages of reality television and instantaneous communication, a handful of ill-advised remarks can severely impact a person's life. These are the circumstances that led to the downfall of Steve Fowler. In January 2009, the San Francisco resident appeared on "Wife Swap." His spouse headed off to Missouri, while that family's matriarch, Gayla Long, moved in with Fowler in his historic Noe Valley home, according to SFist. He and Long were very different, personally and culturally, and Fowler lashed out, calling his reality TV co-star a "dumb redneck" who he also found "undereducated, over-opinionated, and overweight." 
These comments caused Long to break down into tears, and "Wife Swap" viewers to exact revenge. According to the San Francisco Chronicle, internet denizens exposed Fowler's address and phone number. He became a negative viral sensation known by the shorthand of "the worst husband in the world." Fowler's house was egged, security guards were posted in his neighborhood, and he lost his job as the CFO of a solar power company and had to resign from the boards of two nonprofit organizations.
A month after his "Wife Swap" aired and he suffered the swift backlash, Fowler publicly apologized via a statement. "I am not going to hide behind excuses. I showed an extraordinary level of stupidity and ignorance," he wrote. "Clearly I behaved like a complete jerk and I am deeply sorry for the offense I have caused."
This Celebrity Wife Swap personality was implicated in a sex work scandal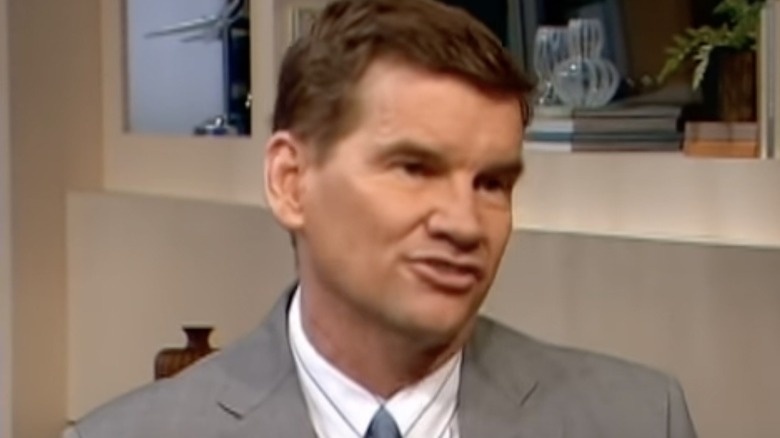 A January 2012 episode of "Celebrity Wife Swap" centered around the switcheroo of the partners of two men famous for very different things. Gary Busey, the idiosyncratic actor and TV personality sent his fiancée, Steffanie Sampson, off to Colorado for a stay with the Haggard family, while Gayle Haggard headed to Busey's Los Angeles area home. Haggard's husband: Ted Haggard, a person whose celebrity status was created and solidified not from some creative pursuit, but scandal.
According to CNN, Ted was once the head pastor of the very large New Life Church, a Christian megachurch in Colorado Springs, Colorado; he was also the president of the National Association of Evangelicals, a group with millions of conservative members. In his professional capacity, Ted had declared homosexuality to be sinful, awful behavior — but in 2006, a sex worker named Mike Jones publicly revealed that over a three-year period, the prominent minister had paid him for his services and ingested methamphetamine while they were together. That led to Ted's negotiated exit from New Life Church. Ted initially denied all accusations, but in a 2009 interview on "Larry King Live," he admitted to a second same-sex encounter. In a video aired on CNN, Grant Haas reported that while he and Ted lay in a bed together, the minister performed an act on himself while Haas watched.
Source: Read Full Article