'Outlander' Season 5, Episode 12 Finale Preview: 'Never My Love'
Fans are still holding their breaths after that unbelievable ending of episode 11 of season 5 of Outlander. Men have taken Claire (Caitriona Balfe), and Jamie (Sam Heughan) has lit the fiery cross asking for the assistance from all on Fraser's Ridge. He's going to get his wife back, no matter the cost. Read on to see the trailer and learn what's about to go down. There are major spoilers ahead.
Jamie and his men gear up for a fight
Fans will remember that Claire was abducted from her home byLionel Brown (Ned Dennehy) for a number of reasons. He holds a grudge againsther, but Jamie is coming for him in episode 12.
Jamie has lit the cross and called his men to his home. He'sgoing to find his wife and his loyal men are there to assist him. The trailerfor the finale starts with Jamie walking through the breezeway of his house.
"I have lived throughwar and lost much," Jamie says. Claire can be seen at this time being led off somewherewith the men that took her. "I know what's worth a fight," Jamie confidently says.
The men of Fraser's Ridge go off to fight with Jamie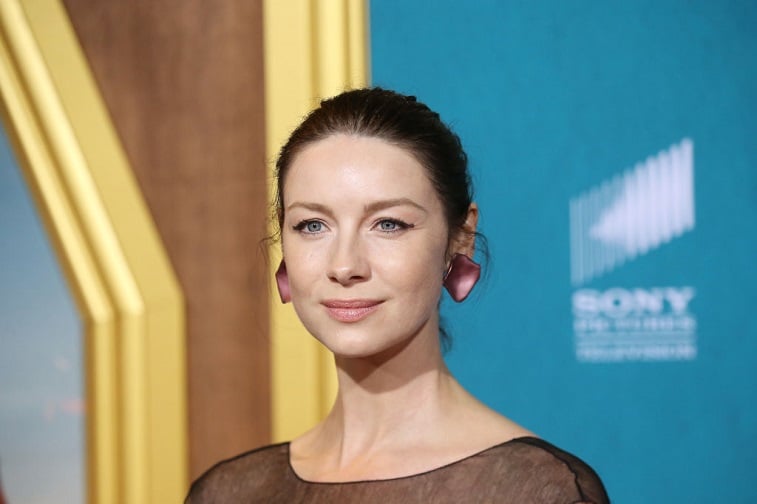 Jamie is wearing his kilt and going off to war to find his wife. His men walk behind him as he begins the fight of his life.
Young Ian (John Bell) can be seen next smearing blood on his face in a design heading to fight for his aunt and rescue her from her captors, but will they reach her in time?
"Honor and courage are matters of the bone. And what a manwould kill for, he'll sometimes die for too," Jamie says. He can be seenshooting his pistol, and there's also a scene of Claire sobbing uncontrollably.
"We're gonna get her back," Jamie says to someoneconfidently as he prepares to go after the men who have taken Claire.
Will Jamie be able to save his wife?
It looks like Claire will be treated terribly in episode 12, and no one is looking forward to seeing that. We can only hope that Jamie will get there in time to save his wife from the hands of these evil men. There's no way Jamie won't find Claire eventually, we just need to hold out for some justice. What would either of them do without the other?
Jamie will hopefully find Claire and rescue her within episode 12. No one is going to want to wait for this to be concluded in a new season. Let's hope the men of Fraser's Ridge are enough to stop Lionel Brown and his men that took Claire.
Claire is going to face a fight for her life, but she'ssmart. She'll find a way to endure and survive. Hopefully Jamie will find her quicklyand everything will be alright. Fans will have to wait and find out howeverything plays out in episode 12 of season 5 of Outlander.
Source: Read Full Article