'Ozark': Actress Jessica Frances Dukes Speaks On Theory That Agent Maya Miller Is Working for the Cartel
Ozark Season 3 saw the return of our favorite characters but also a few newcomers. One of the new faces is Maya Miller (Jessica Frances Dukes), an FBI Agent who is intent on taking Marty and Wendy Byrde down.
Miller has strong moral principles and cares deeply about bringing the bad guys to justice. But certain plotlines have viewers have speculating that Miller might be a criminal herself.
Some fans specifically believe Miller is secretly working for Mexican drug cartel leader Omar Navarro (Felix Solis) — a theory Dukes addressed in a new interview.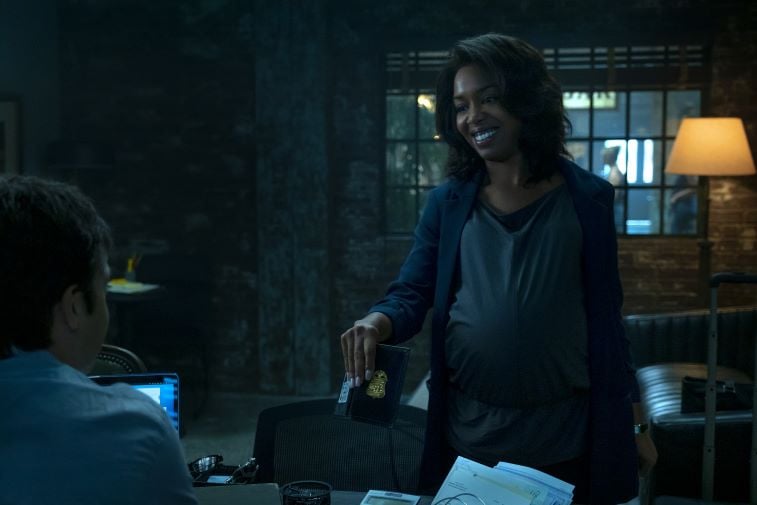 What to know about FBI Agent Maya Miller
Miller steps in as the central Byrde investigator following the death of FBI Agent Roy Petty, who was killed by Cade Langmore in season 2 after threatening to send Ruth to prison. She makes her debut in the third episode, where she introduces herself to Marty at his new casino.
She tells him she'll be surveilling the property for a few months to ensure there is no laundering or other irregularities with his finances. But it is obvious she is totally skeptical of Marty and his business dealings.
Becoming increasingly annoyed with his shtick, she later comes straight out and urges Marty to turn on Navarro and cooperate with the FBI in exchange for a lesser sentence than he would receive under normal circumstances.
Shortly after Marty agrees to the deal, he is kidnapped and held hostage in Mexico. The ordeal is one of the biggest pieces of "evidence" fans have to support their theory that Miller is actually on Navarro's payroll and working to ensure Marty doesn't betray him.
Jessica Frances Dukes' comments on the theory that Maya Miller is working for the cartel
Speaking to HollywoodLife on May 8, Dukes shared her take on the theory. She said she has ideas of what could come of Miller and that "she wouldn't be disappointed or surprised" if the theory turned out to be true.
"I think that everybody in this story has so many layers to them so I wouldn't be surprised," she told the outlet. "Especially the way Ozark goes, these writers have a way of turning things so fast and just when you think you know the story, it flips, and I think that's really exciting to play… I don't know what to expect, and I'm just excited for whatever it is — nothing's gonna shock me or disappoint me, I'm just excited."
Netflix has yet to announce a fourth season, but Dukes has high hopes for another installment.
"If we hopefully have a season four, I know the writers are geniuses and I'm sure there's nothing that I can muster up that is better than what they're going to come up with!" she added.
Fans say there is 1 sign that Maya Miller is not working for the cartel
As one Reddit user pointed out, this theory doesn't check out all the way, considering how season 3 ended. Viewers will recall that Miller warned Marty not to go to Mexico after learning that Helen Pierce had been trying to set him up. If she was truly working for Navarro, would she really go behind his back and try to save Marty's life?
At the same time, though, there are also rumors that Miller might have set Helen up after learning that Marty could not get out of going to Mexico, meaning that she turned on the FBI and will now be working for the cartel in season 4.
It might be convincing. But as Dukes said, this thing could go many ways. Stay tuned for more updates on a possible season 4.
Source: Read Full Article