'Pitch Perfect' and 'Zoey's Extraordinary Playlist' Star Skylar Astin Reads Thirst Tweets and Virtually Auditions for 'Hercules'
Though Hollywood is effectively shut down due to the coronavirus (COVID-19) pandemic, that hasn't stopped performers from putting out new content. Skylar Astin, perhaps best known for Pitch Perfect and Pitch Perfect 2, has found a way to use his talents to "audition" for the upcoming Disney adaptation of Hercules.
Skylar Astin starred in the 'Pitch Perfect' franchise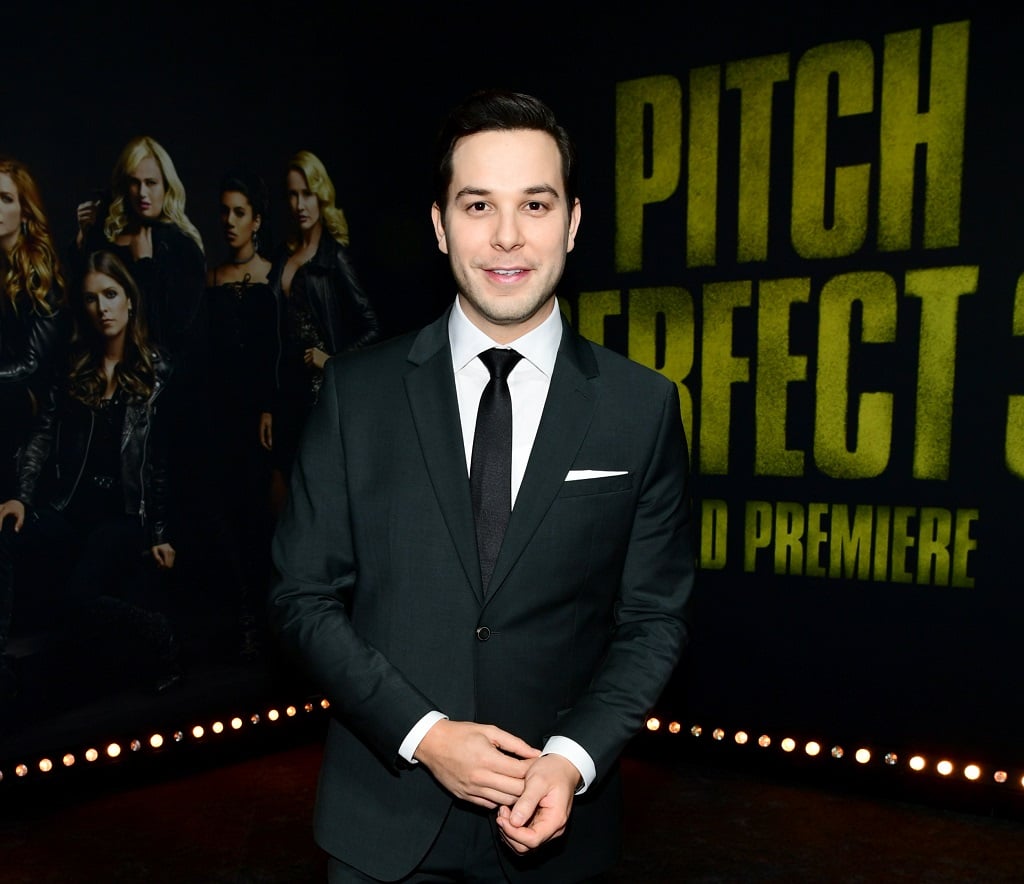 Astin got his start on Broadway, and is, in many circles, still best known for his work on stage. However, he quickly began to branch out into film. His role as Jesse Swanson in the Pitch Perfect franchise is among his most notable on the big screen.
In addition to the series, Astin landed parts in comedies 21 & Over, Cavemen, and Flock of Dudes. His upcoming works include the Disney+ movie Secret Society of Second Born Royals and, in a very different genre than those he's used to working in, the horror film Ghosts of War.
He's now on 'Zoey's Extraordinary Playlist'
Astin has also done fairly well for himself on the small screen. He starred in the short-lived sitcoms Ground Floor and Graves, and had a recurring role in Halt and Catch Fire. Returning to his musical roots, Astin portrayed Greg Serrano in Season 4 of Crazy Ex-Girlfriend.
At present, Astin stars in the NBC musical dramedy Zoey's Extraordinary Playlist. He portrays Max Richman, a programmer at a tech firm who has feelings for his co-worker, the titular Zoey, who sees people act out their emotions through song. Because of this, he performs in nearly every episode.
Astin's Home Keys and thirst tweets
During the pandemic, Astin has been spending a lot of time wearing hats and performing on Instagram. He releases his own series, titled Home Keys, where he plays the piano and sings. Astin does Musical Theatre Mondays, original songs, and was a part of the Jason Robert Brown virtual concert honoring his Broadway debut in Spring Awakening.
If that's all not enough, get this: Astin also did one of BuzzFeed's "Celebrities Read Thirst Tweets" videos. And because he was at home, he was able to put his own spin on it. After reading aloud several tweets (which ranged from tame to highly inappropriate), he decided to sing and play along with the last one (which absolutely cannot be repeated).
Could he play 'Hercules' in the Disney live-action adaptation?
When the news broke that Disney is planning a live-action version of the 1997 animated musical Hercules, fan-casting began almost immediately. Many names have been thrown around, from Amber Riley as one of the muses to Ariana Grande as Meg. And Astin has decided to throw his own hat (this time, a baseball cap) in the ring.
On April 30, 2020, he retweeted the news, along with a video of him singing the eponymous character's ballad, "Go the Distance." To really send the message home, he wore a Disney sweatshirt and followed up with another song from The Hunchback of Notre Dame. While still in the early stages, Astin makes a compelling case for his casting.
Source: Read Full Article